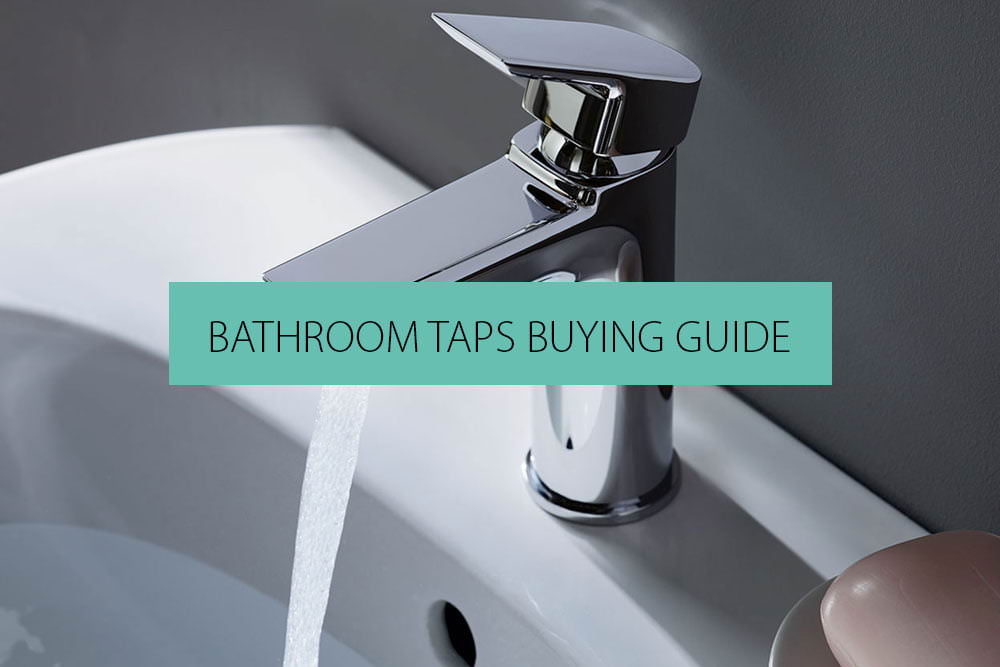 Buying a new tap seems simple, but the choices available to customers will leave you with more questions than answers when you first begin your search. If this article can guide you through those choices, then QS Supplies will have supported another customer in finding the correct tap for their bathroom.
---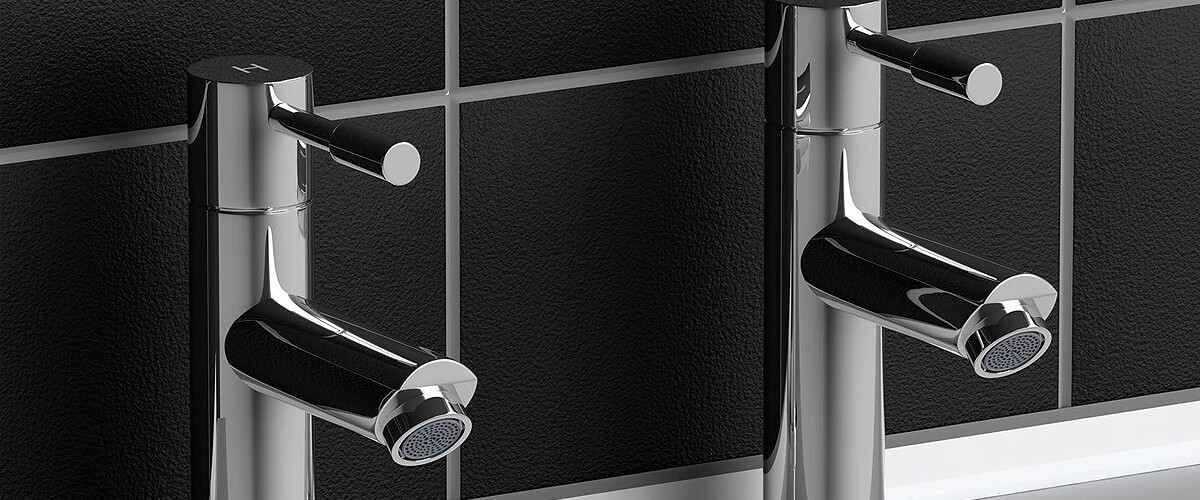 Know Your Water Pressure
Most modern taps work best at around 0.5 bar of water pressure. Some faucets do not work well with low water pressure, so you need to know your water pressure. The best way is to buy a water pressure tester. If your pressure gauge shows less than 1 bar (15psi), you have a low-pressure system and should buy a tap that works with low pressure.
---
Low-Pressure Tap
Bathroom taps are usually fed from a tank in your roof, so they will be low pressure. If your bathroom cold water supply comes from a roof tank, then a monobloc or mixer tap would be a good option. You can further read our guide on Low-Pressure Taps and Water Systems.
---
High Pressure Tap
If your bathroom cold tap is fed from the mains, it will be high pressure. Using a monobloc or mixer tap with a low-pressure hot water system won't work, and you might be better off getting separate taps.
However, suppose you have a modern central heating system, like a combi boiler or a system boiler with an unvented cylinder. In that case, you are likely to exceed the figure of 0.5 bar psi, and as long as you don't buy a low-pressure tap, most taps will work fine for you.
---
Tap Handles
Each tap will have its own design and style, but the fundamental choice will be 1 or 2 tap handles. 1 tap handle taps are often called 'monobloc' and tend to be modern. Flow control and temperature selection are all controlled from one single lever. The advantages are style and minimalistic feel, but the precise flow and temperature selection for the first time can be hit-or-miss until you get used to it.
---
Material And Finish
Taps are generally made from brass, an alloy of copper and zinc. The finish is an important factor in making the buying decision regarding the purpose and overall bathroom design. Chrome is the best-selling finish, compatible with contemporary Scandinavian-style design. If your budget allows, go for the golden glow of nickel-plated taps, while an oil-rubbed bronze finish will work well for a rustic-style bathroom. Brass and copper are other popular choices, as well as the modern physical vapour deposition finish, which bonds to the brass, making a tap corrosion-resistant and more durable.
---
Design
As the name suggests, traditional taps have an old-world design, which is still commonly used in most countries. Traditional taps are operated by turning the tap head to achieve the desired water flow. Ultimately, repetitive turning was required to open and close the water flow. Tap washers were needed to be changed from time to time in traditional taps, but nowadays, technology has changed, and both traditional and modern faucets come with ceramic discs and feature contemporary designs. Read more about ceramic disc here.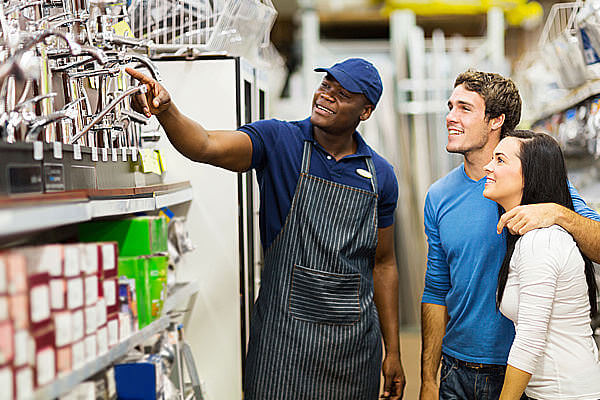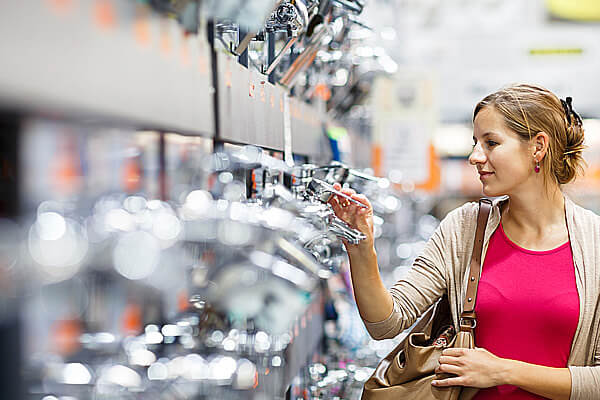 ---
Thermostatic Functionality
Temperature-controlled taps and showers are a must for elderly users and children to prevent the risk of scalding. The latest designs have enhanced features to prevent scalding, even when the pressure on the cold supply drops. Models that have in-built thermostats are the best, as they ensure a stable temperature of the water as it comes out of the spout by compensating for temperature or pressure fluctuations in the hot or cold supply lines. The latest high-tech models are also equipped with LED displays that let you see the exact temperature of the water as it pours from the spout. This alone can eliminate the danger of scalding, as well as the discomfort of water that is either too cold or too hot.
---
Installation
Deck-mounted versions, are fixed via drilled holes in the edge and can be either of the monobloc variety, through a single hole. Deck-mounted options are preferred when ease of installation is a key priority. For a more contemporary look, it is possible to opt for a wall-mounted designs, though these are more complicated to install, due to the piping, etc., being incorporated behind the wall itself.
The benefit, however, is the potential for a contemporary and highly stylish design. Recent increases in the semi-recessed, inset and countertop basins have resulted in more people requiring guidance on their tap selection. The range of brassware in the market can seem bewildering, but by combining functionality with the styling you want, you can find a selection that will accentuate your bathroom design.
---
Waste Selection
A basin or bidet mixer tap will be supplied with a waste. To know more about basin wastes, read our complete guide on Types of Basin Wastes. The two systems promoted by tap manufacturers are 'Pop Up Waste' and 'Push Button Waste'. The pop-up waste system has been around for many years and operates the opening and closing of the metal plug by metal rods, operated from behind the tap body.
When installing onto bathroom furniture units, the system sometimes gets snagged up in the furniture design. The Push Button Waste offers a very simple push down to close and push down again to open system (also known as a click-clack system). All wastes supplied with basin taps are 'slotted' so that the waste can accept water from the overflow hole in your basin. If you buy a basin without an overflow hole, you will either have to buy another 'unslotted' waste or purchase both, tap and unslotted waste individually.
QS Supplies are well known for their great tap deals and combine these low online prices with bathroom taps from well-established tap brands like Bristan, Hudson Reed, Sagittarius, Tre Mercati, Roca, Crosswater and Vitra.
---
Other Things to Know
Match the tap size to the size of your bath, basin or bidet.
Whether you opt for a high or low-rise style of taps, it will depend on the type of bath and basin you have, and your preference.
Mixer taps combine hot and cold water within the tap body and have a handle on either side to regulate water flow. However, they need a fairly high water pressure to operate well, so check your water pressure before making your purchase.
Dual flow taps also provide a single water stream, but the flow of hot and cold water stays separate within the tap body, which stops unequal pressure. These are good alternatives to mixer taps if there is an unequal pressure between your supply of hot and cold water.
monobloc taps have a single lever to regulate the flow of water through a mixer tap. These taps are easy to control and have a neat appearance, but they only work when the water pressure between the hot and cold supply is nearly equal.
---
Latest Tap Styles & Trends
Matte Black Finish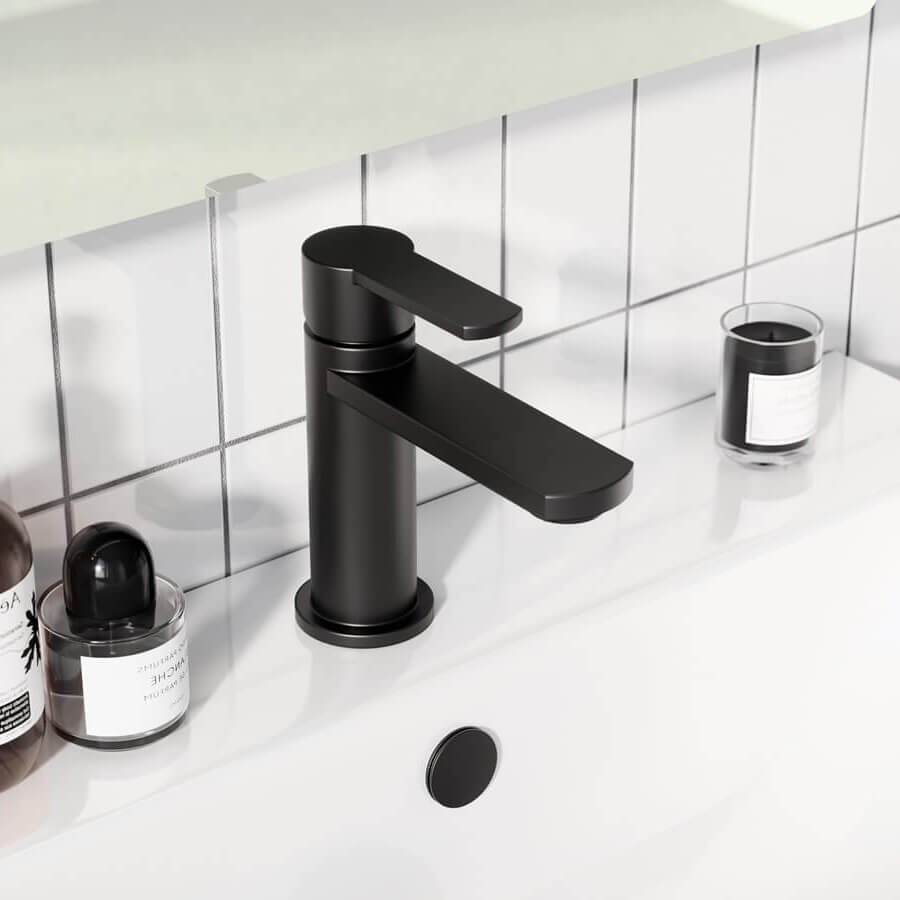 A bold matte black texture and finish for taps is a popular trend. It gives the tap an elegant and eye-catching look, and on the more practical side, it's known for being far more rust and scratch-resistant than other metal taps.
Hands-free Taps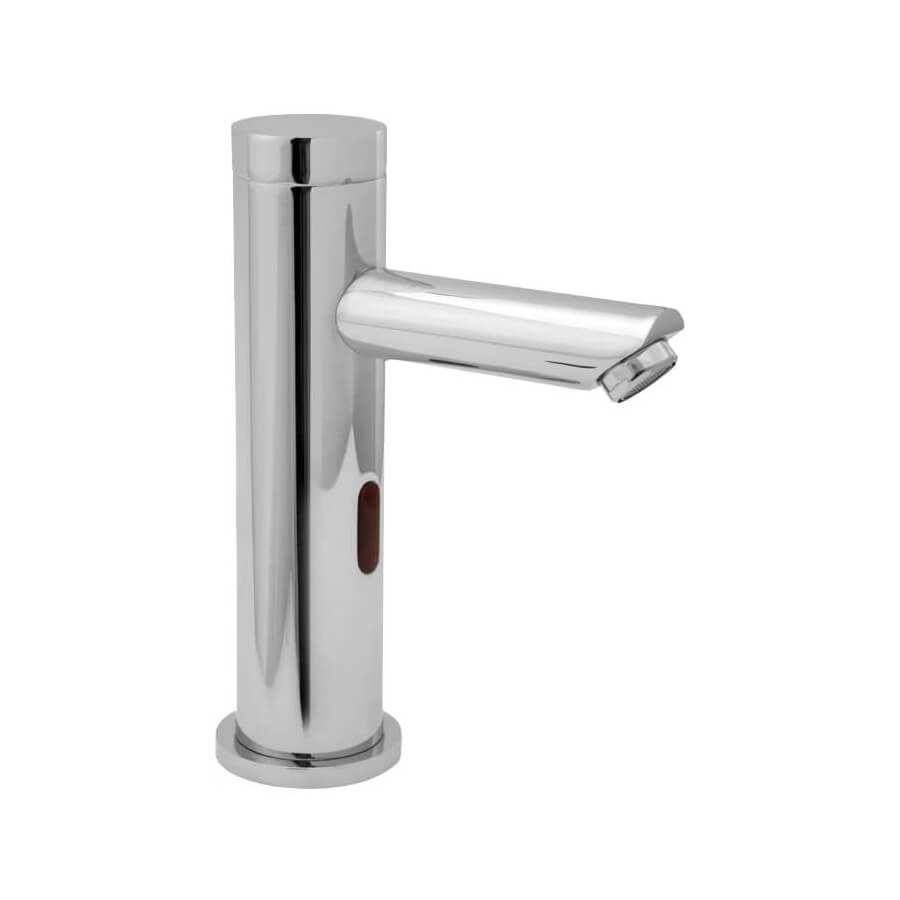 After the COVID-19 pandemic, there has been a notable surge in the popularity of hands-free style taps. Aside from the obvious convenience of not having to touch them, they can also add a touch of modern minimalistic elegance to your bathroom.
Wall-mounted Taps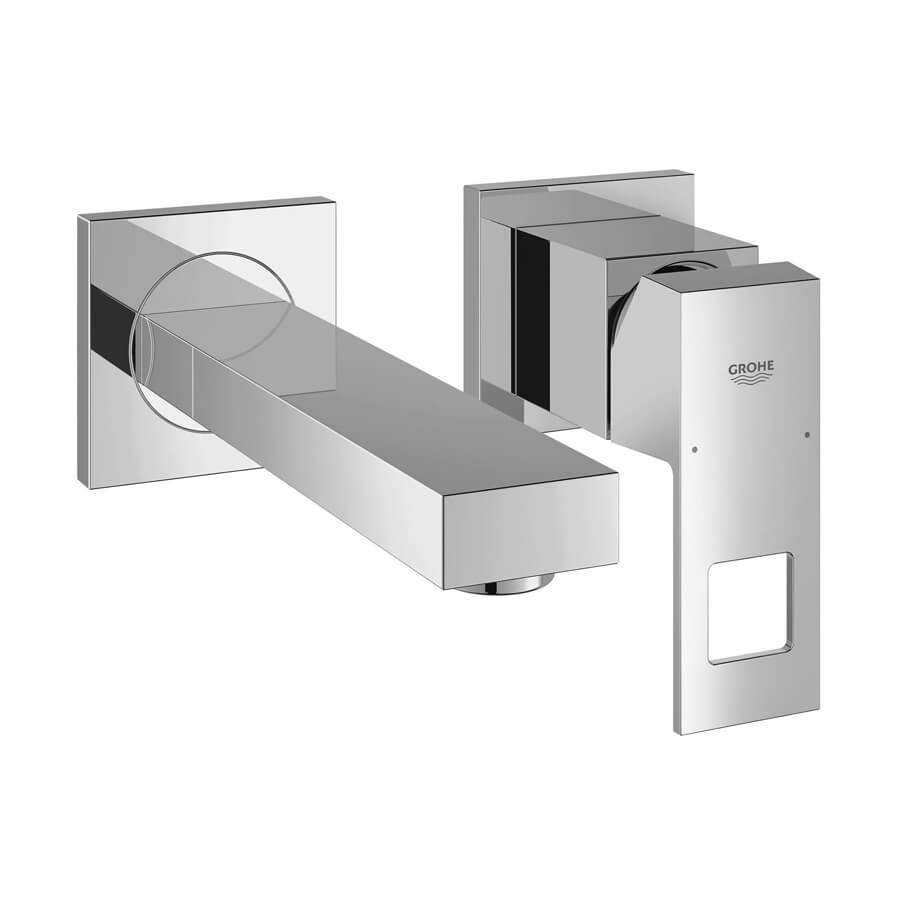 Most taps are built into the basin or sit behind it, flush with the countertop. However, wall-mounted taps are increasingly becoming more popular. They allow for a more simplistic and practical design and layout and give you more freedom of choice for the basin.
Sustainable Eco-friendly Taps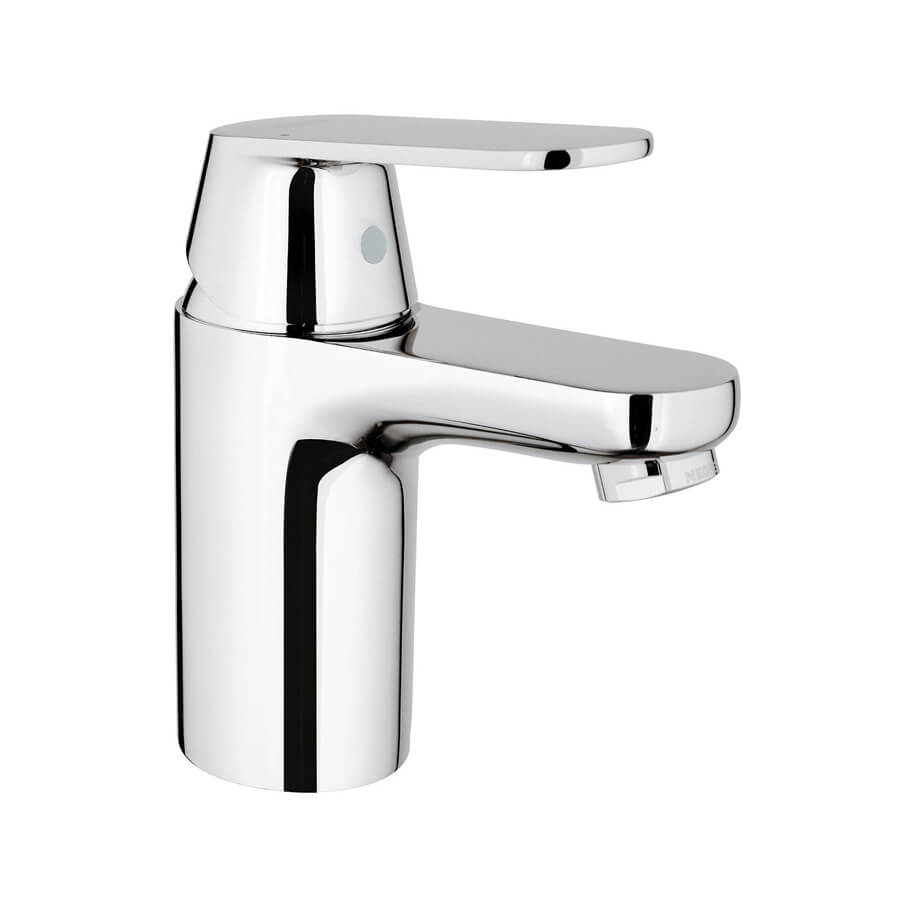 Wasteful and unsustainable water and energy usage has become a growing problem in recent times. New innovative tap designs employ clever fittings and mechanisms to limit unnecessary water flow and regulate temperature, saving on costs and wastage in the long run.
Basin Mixer Taps are the most popular type of replacement taps that QS Supplies sell, and offer a superb example of the level of choice that is available in the bathroom taps marketplace. So here are our top tap options we would like to present to you before you start your search:
Different Tap Types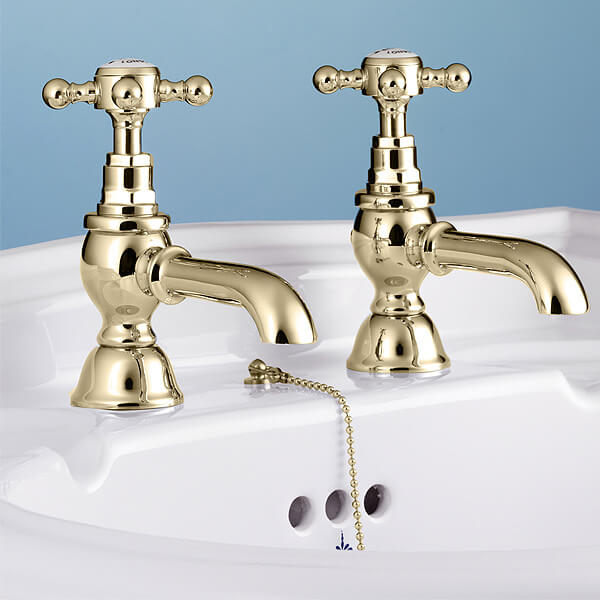 Basin Pillar Taps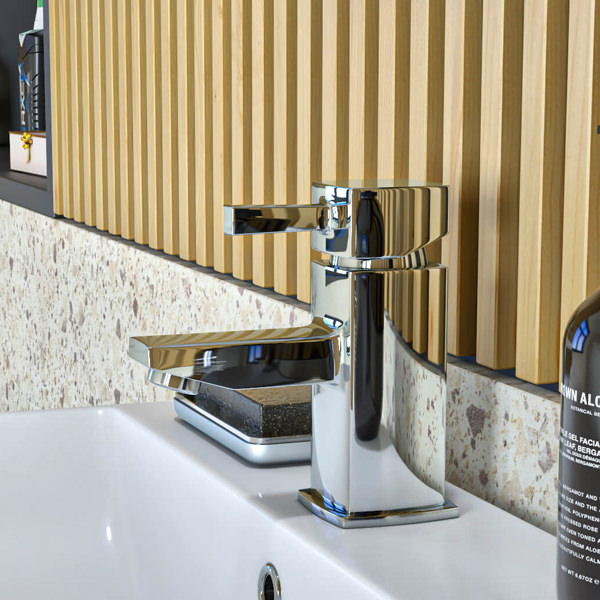 Basin Mixer Taps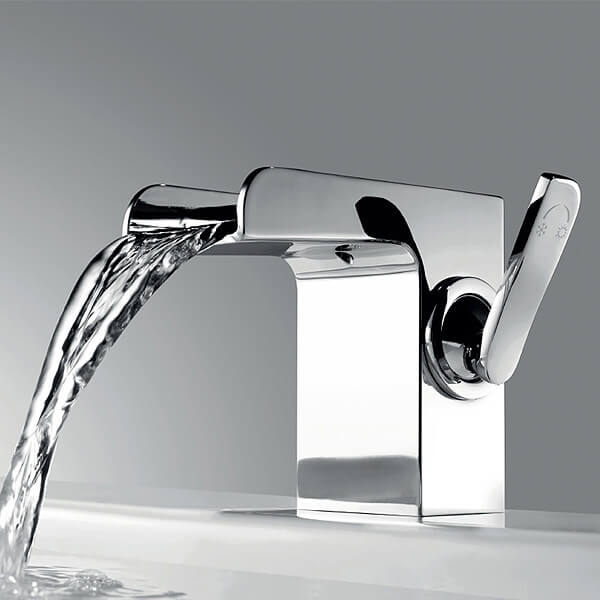 Waterfall Basin Mixer Tap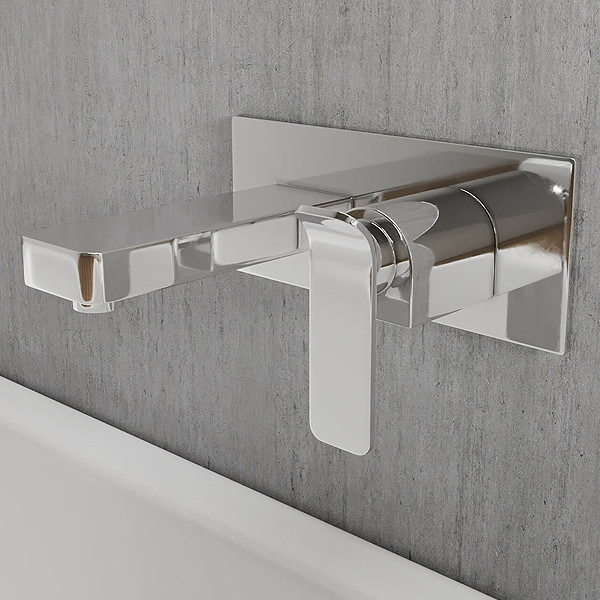 Wall Mounted Taps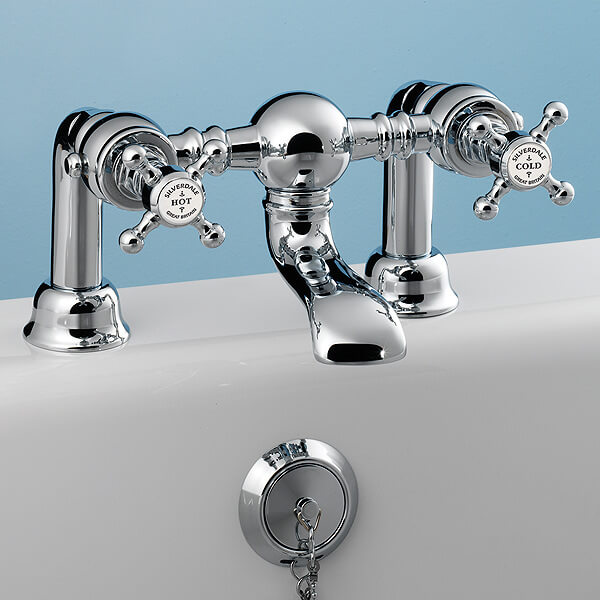 Bath Filler Bridge Tap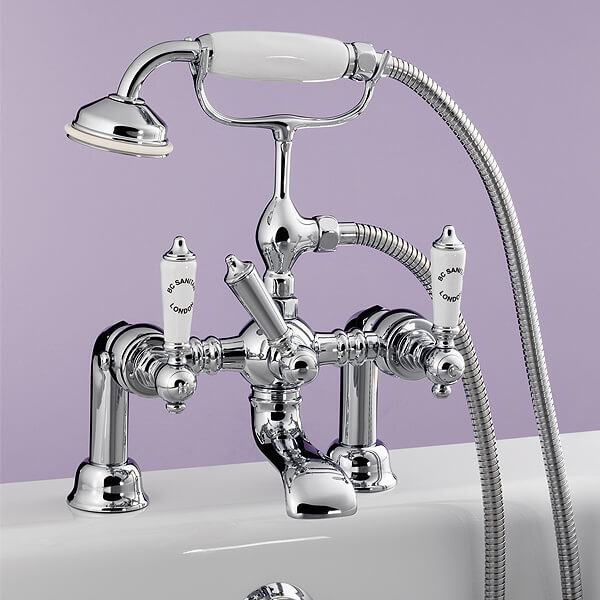 Bath Shower Mixer Bridge Tap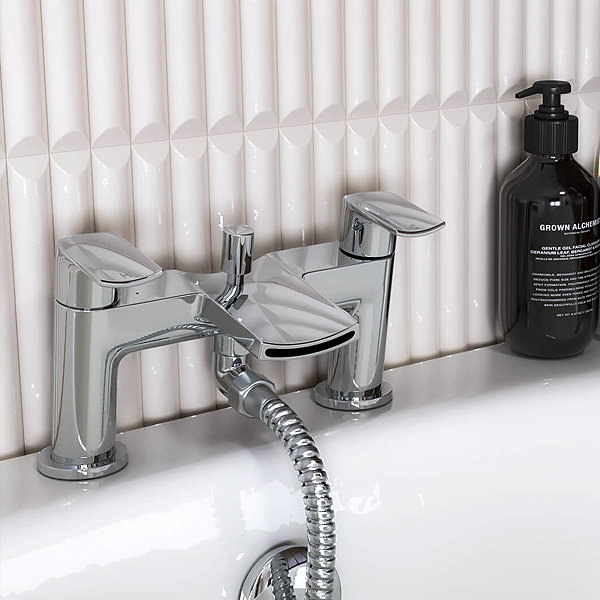 Bath Mixer Taps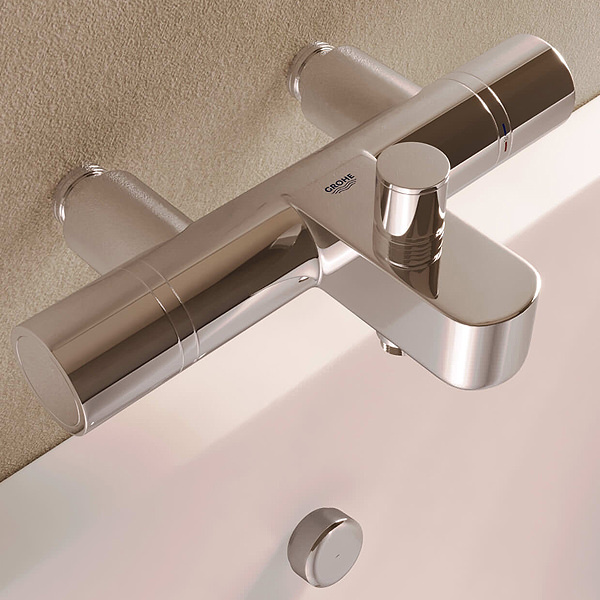 Bath Shower Mixer Taps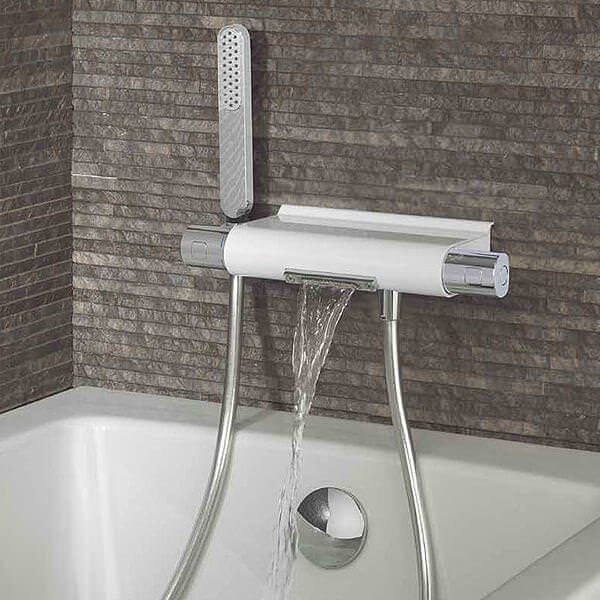 Thermostatic Bath Shower Mixer With Handset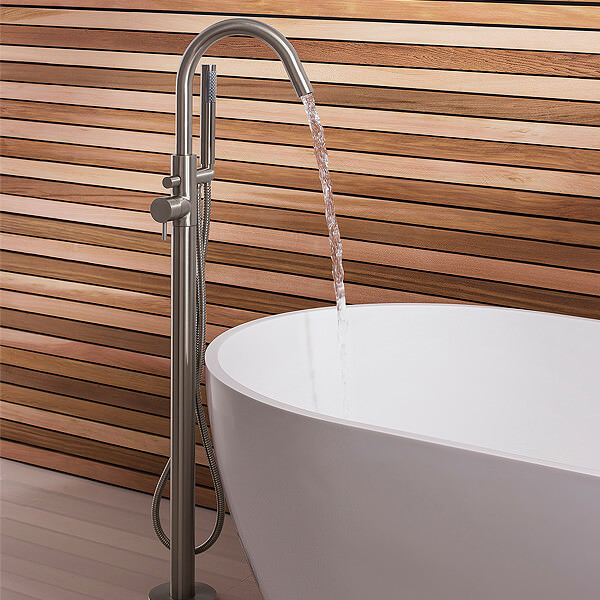 Floor Standing Bath Filler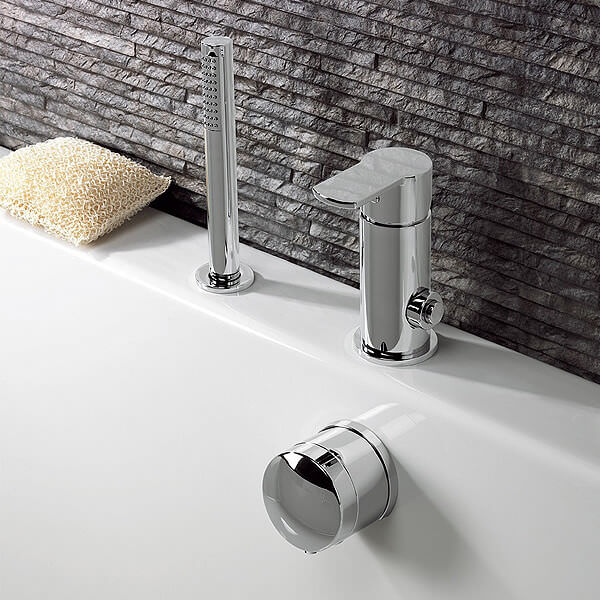 Deck Mounted Diverter Bath Filler And Handset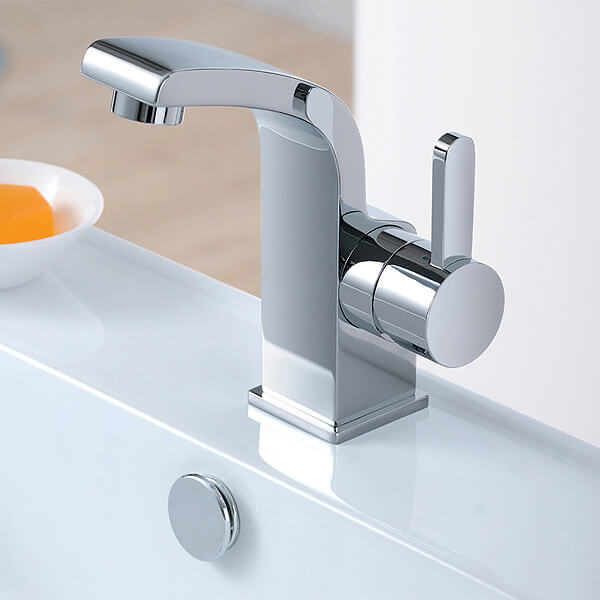 Cloakroom Basin Mixer Tap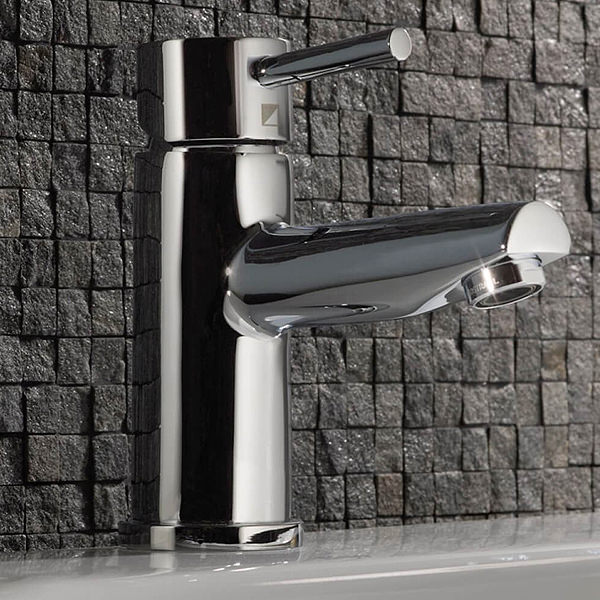 Low Pressure Taps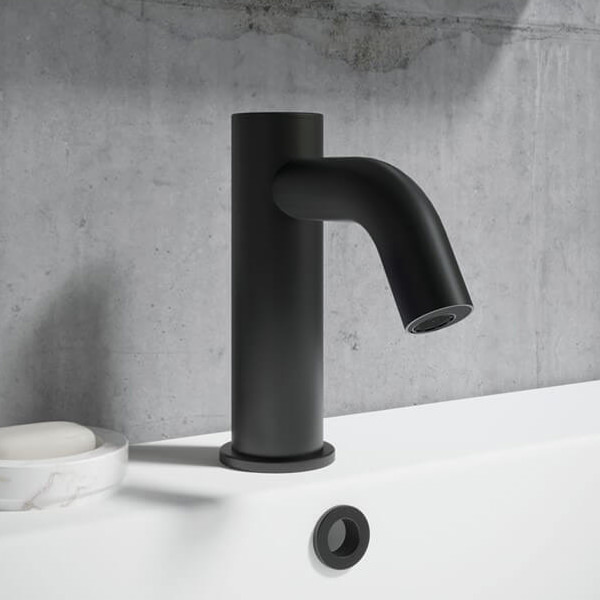 Sensor Automatic Taps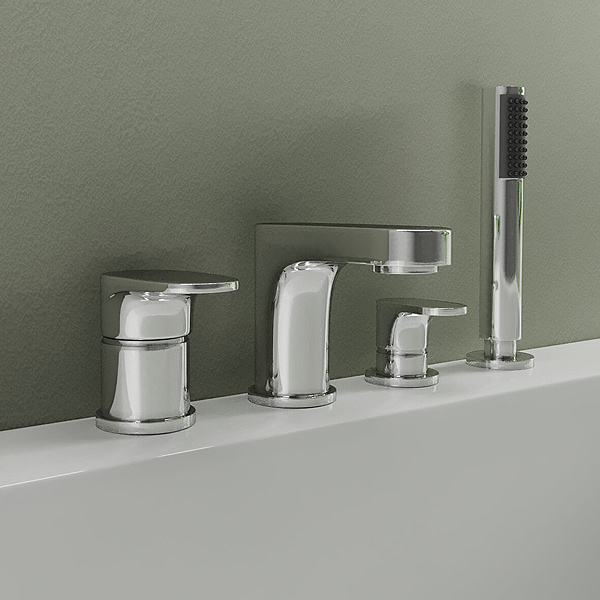 4 Hole or 5 Hole Bath Taps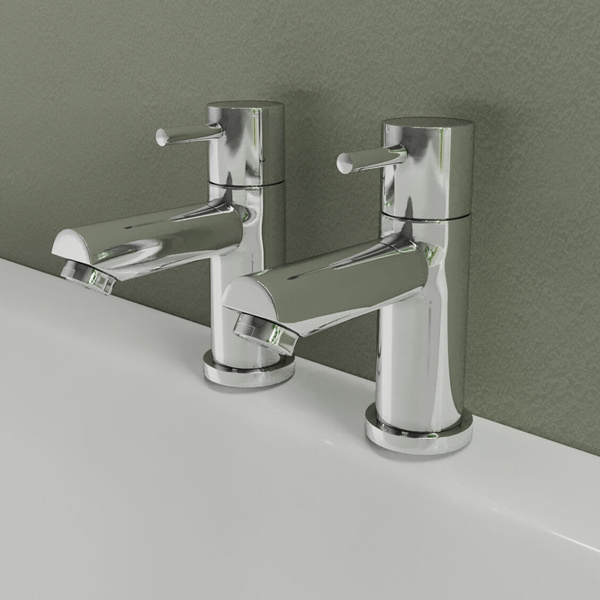 Bath Pillar Taps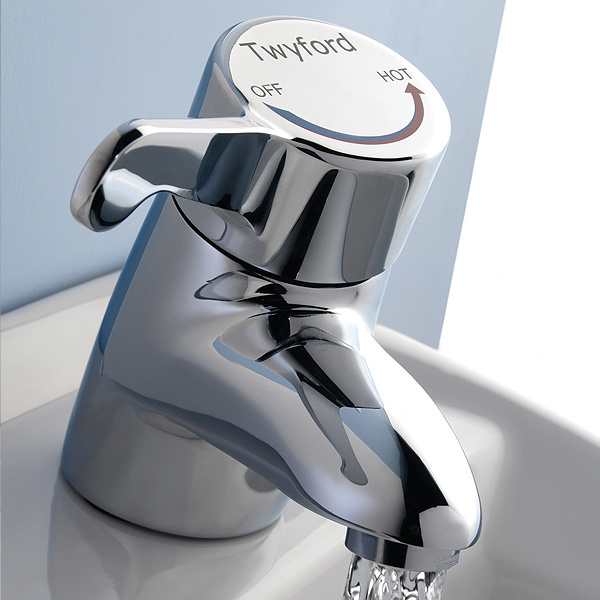 Commercial Basin Taps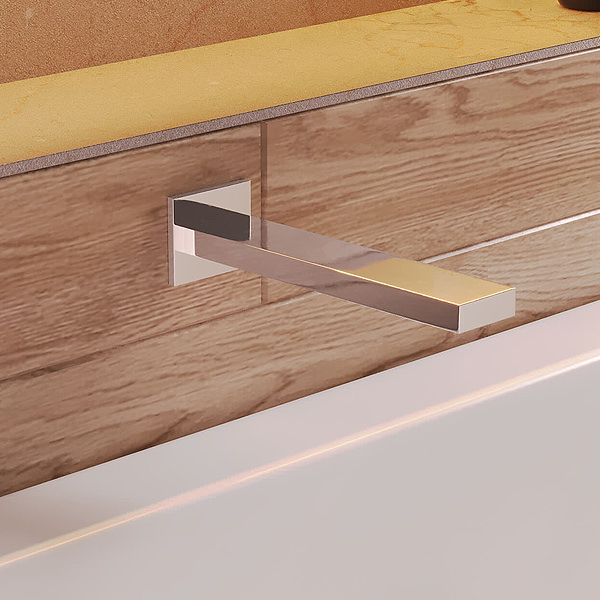 Spouts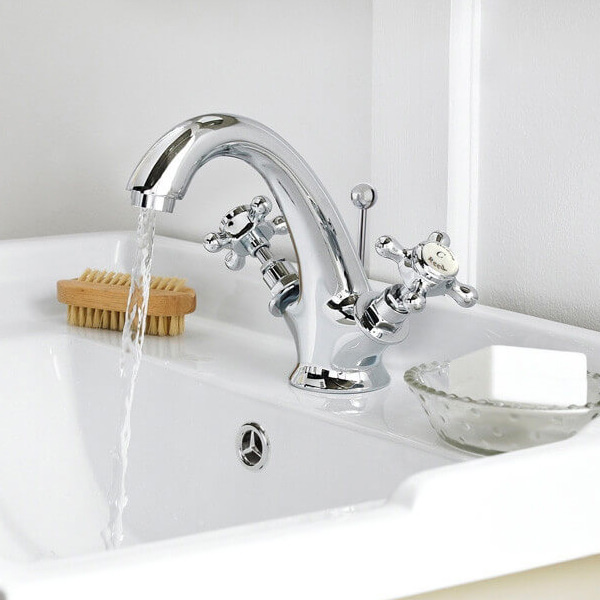 Traditional Basin Taps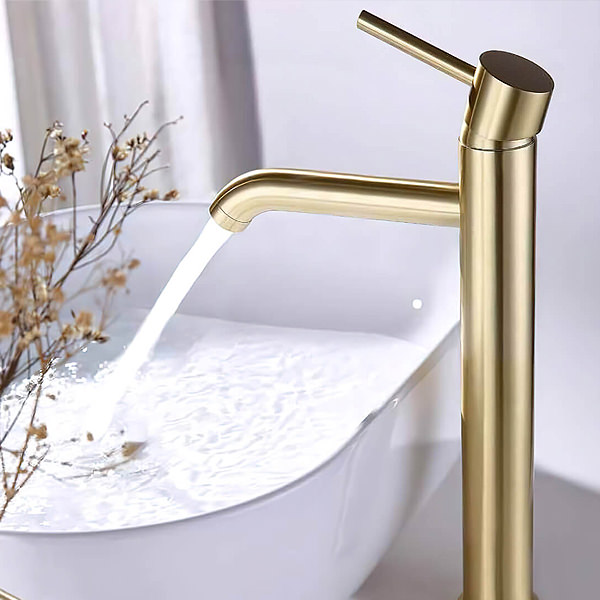 Tall Basin Taps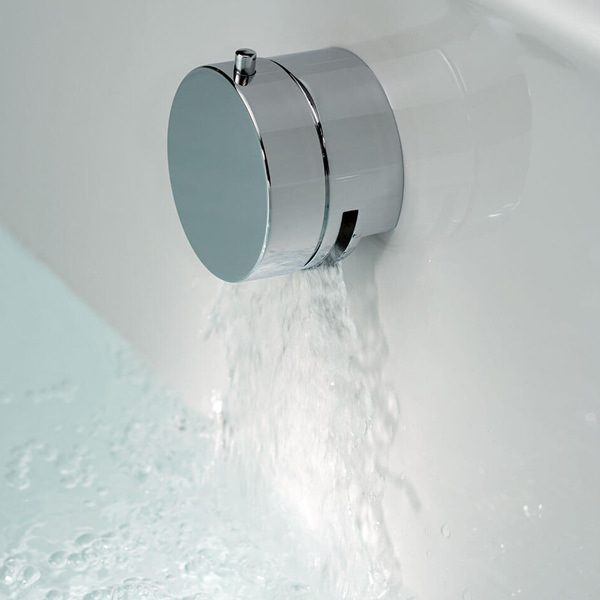 Centra-Fill Bath Fillers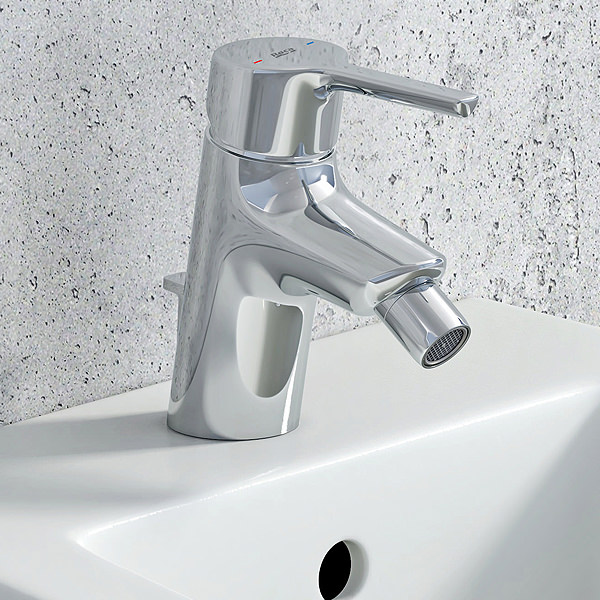 Bidet Taps