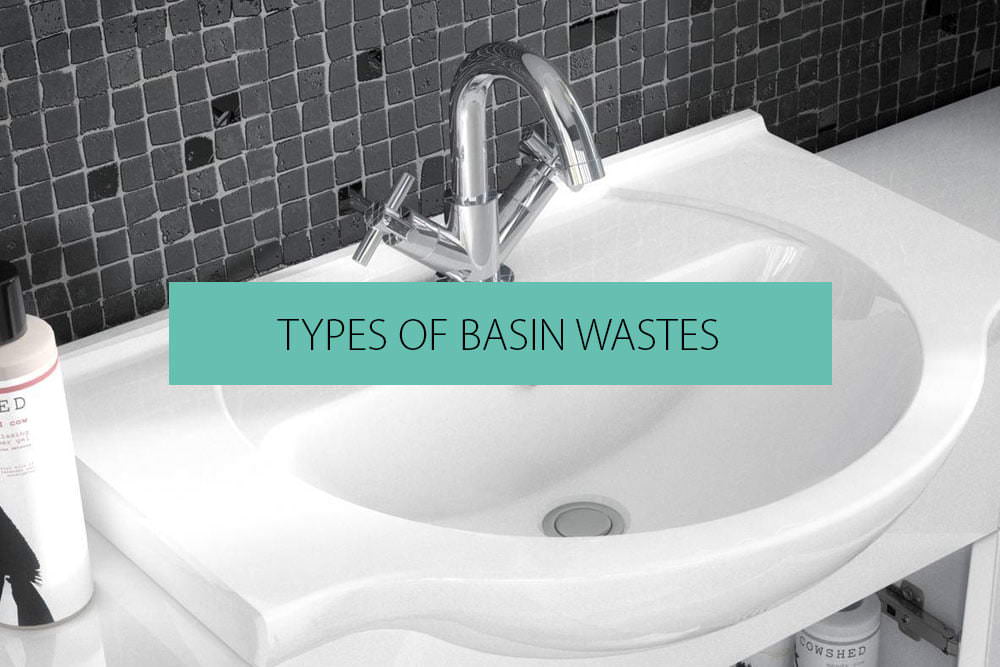 Deciding on the type of basin waste can be a challenging task for anybody who is not well versed with the types that are available. Fitting the incorrect type may lead to unnecessary hassles. It is, however, good to note the fact that many taps come as a complete package with a waste, therefore, selecting your tap first can have its advantages. Most wastes will be available in both slotted and unslotted forms. The type of waste you need will depend on whether the basin has a built-in overflow or not. The following types of wastes are available in the market.
Slotted and Unslotted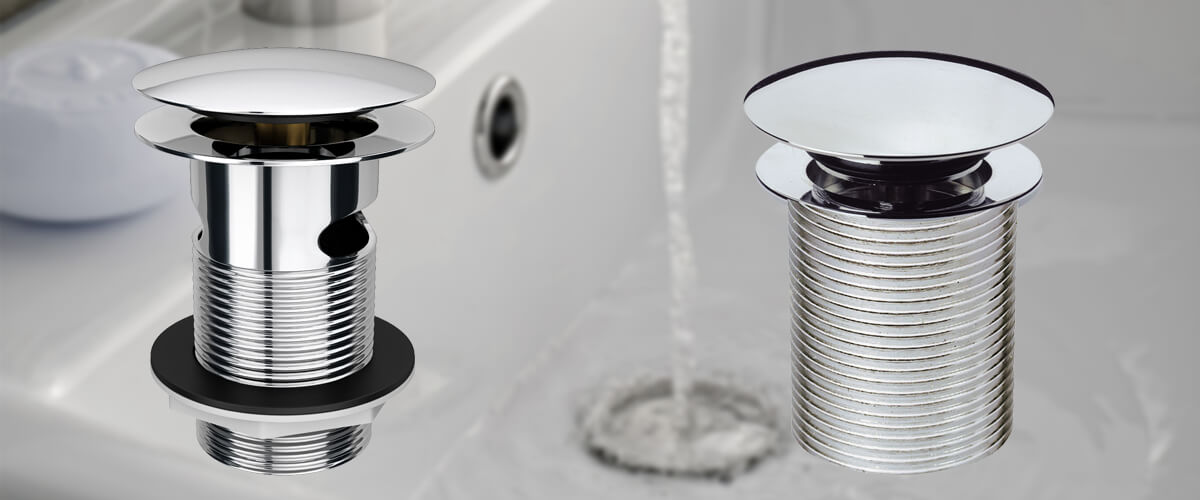 If your basin has an in-built overflow, you require a slotted waste. If it lacks an overflow then what you need is an unslotted version. This is a very crucial aspect when deciding on waste for your sink. What is the role of an overflow? The overflow helps in the drainage process by allowing air into the drain when the sink is filled with water. The air helps water in the sink to drain out faster, whereas a basin without an overflow opening will generally drain slower. Slotted wastes allow the water passing through the overflow to efficient flow through the holes into the drain.
The same principle applies to the unslotted wastes. These come without any holes and should only be installed into systems that do not incorporate an overflow. The drawback is that in this case, a faster draining of water is not possible.
Plug and Chain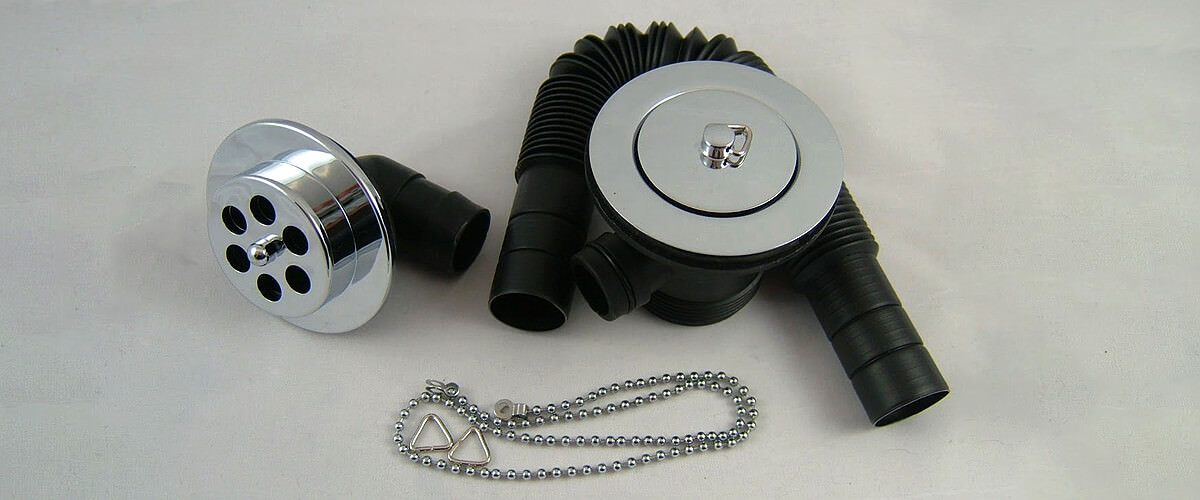 Still hugely popular, the conventional plug and chain is an all-time classic choice for many. The plug and chain waste now comes in traditional and contemporary styles and carries the same timeless appeal. Easy on the pocket and long-lasting, it is a safe choice. However, today the majority of basin designs lack a hole for the chain link so you may think of first checking it out.
Pop-up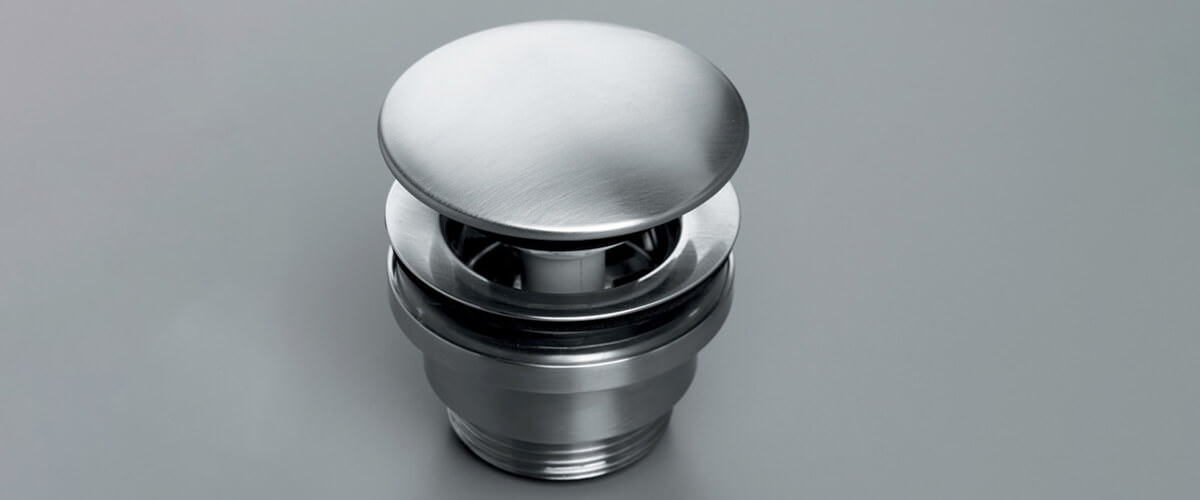 Another very common choice is the pop-up. Pop up waste is a kind of fitting that joins a sink or basin to the waste pipe at the plughole. It comes with a plug or stopper that is operated with a lever that gets pulled up when you want the plug lowered and pushed down when you want to have it raised. Usually, they come along with the basin taps and are managed through a control which is normally at the rear of your tap.
Push Button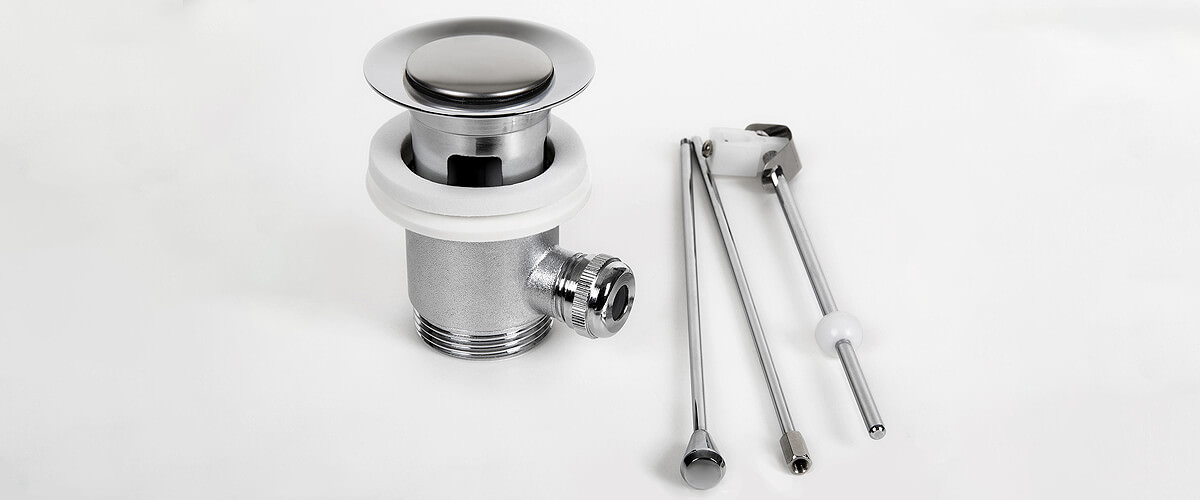 Advances in bathroom design have brought about modern waste options like the clicker or push buttons. These are operated by a central button that you simply push down to allow your vessel to fill up, and then you push again when you are done for it to open and let go. This is quite popular with the modern minimalistic bathrooms being easy and simple to use. This waste is also called click-clack waste or sprung plug and is more expensive than the other varieties.
Flip Top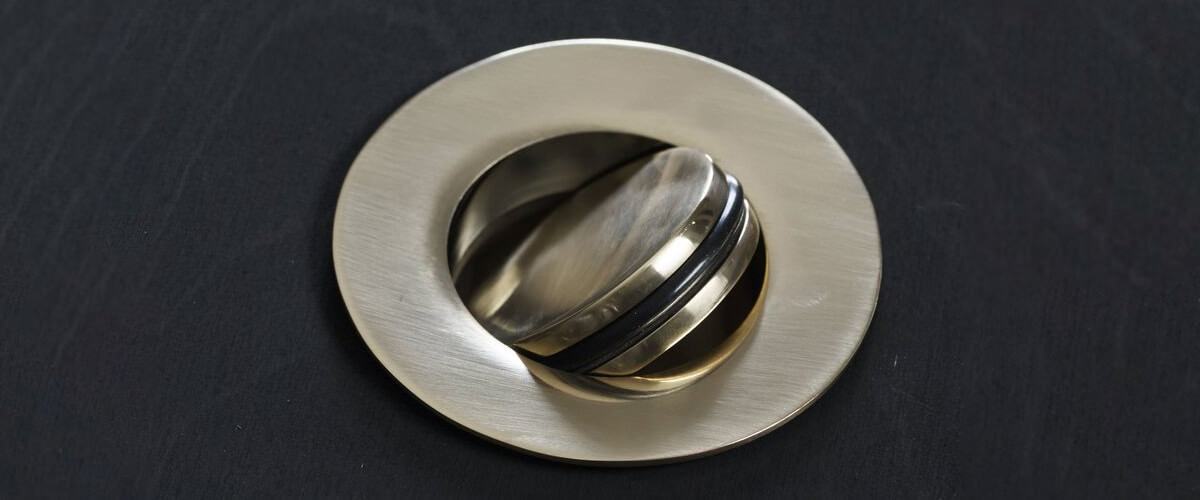 This type is also quite popular as it complements the minimalistic bathroom design. They are controlled through revolving a stopper. The stopper may be left lying flat to play the role of a plug, or you can rotate it to allow water draining.
All basins require a waste. This is typically designed to fit snuggly within the standard hole positioned in your basin through which waste water exits. It keeps your bathroom clean and hygienic. So as you select yours, ensure you choose the one that has been designed for your particular type of basin. No matter what it is you choose, you'll find our prices very agreeable, without compromising the quality of the product.