Repertoire of Baths for You to Choose From!
A bath gives a snuggling and cuddling experience in the bathroom, when you retreat to have a soothing and comforting bathing experience; not limiting to that; you need to analyse few more aspects to have the right one in your bathroom that can exceed all your expectations.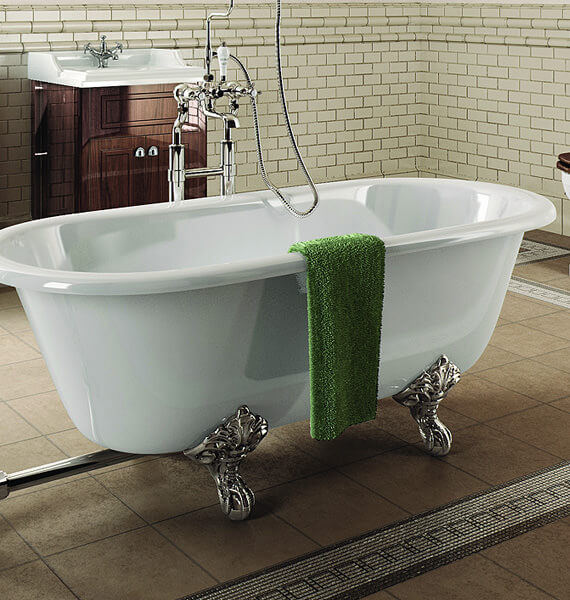 You have many more in the repertoire of bath tubs to choose from, which are identified by their material, shape(square, rectangle, corner, round) or quality like enamelled steel, acrylic, cultured marble, cast polymer, enamelled steel, solid surface, fibre glass, and enamelled cast iron and so on. You can also opt for whirlpools, for ultimate bathing experience. Suggestively, you can have bath tubs that are DA (Disability Act) compliant, if there are elderly members or members that are physically challenged, in the family, for they ensure proper fitting of grab bars to hold, and other friendly features that will enable easy entry and exit. To add a dramatic look, we would suggest having a look at our range of free standing roll top baths. If your bathroom is small and you are looking to save some extra space, we suggest installing corner bath, it can fit in any corner and will definitely add some extra free space in your room.

At our ware-house we also stock steel bath, double ended bath, shower bath, shower screen and over bath screen, and offer them at cheap prices. Steel bath from Kaldewei are strong, heavy and comes with a guarantee of 30 years. If you are looking for a quality bath, at discounted price, we can assure, you have to came to the right place. To Know more about how to buy the right baths, refer our buying guide here.