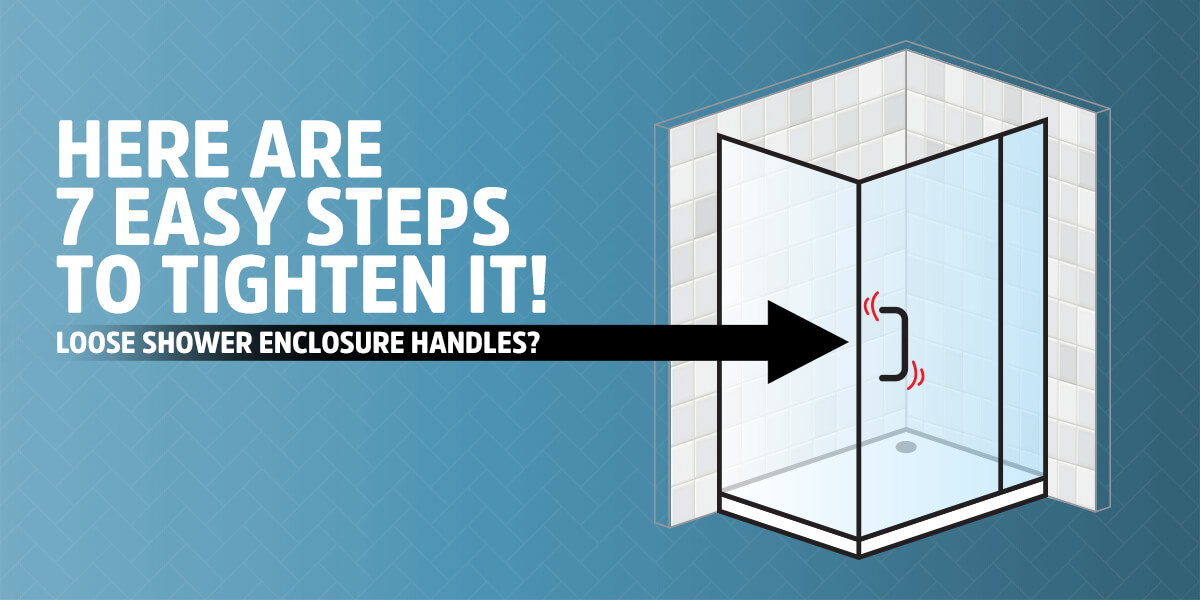 Shower enclosure handles can be square pull, d-pull, and ladder pull. Another option is the finger pull and knob. If you have installed a glass shower door with one of these and the handle is wobbly, then sweat not! It isn't a herculean task to tighten the grip. Before, we tell you "how" let understand the "why"
Shower door handles are subject to constant moisture and water, which can cause them to corrode and rust. It may corrode to an extent where the handle can become loose. Yet another cause could be the constant mechanical action of use can loosen the grip of the screws or any other part. Too much force and reckless use can also damage them as these handles are not built to carry a lot of weight.
Shower enclosure doors can slide or swing open. A sliding glass door has horizontal handles attached to the outer door frame. Pivor or Hinged Shower doors have vertical handles fixed on the glass or the door frame.
---
Fixing a Loose Shower Enclosure Handle
A loose shower door handle can be an annoyance, but luckily tightening them is a relatively easy process. Here are seven steps to help you get the job done:
Step 1Locate the screws that hold the handle in place. These are usually found at the bottom of the handle.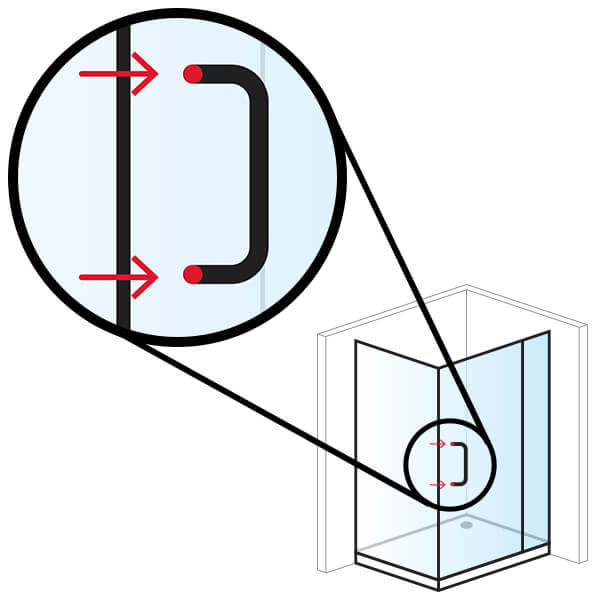 Step 2If the screws are not visible, check for a small cap or cover that can be removed to reveal them. Then with the help of a flathead screwdriver, tighten the screws. If screws are loose but not damaged, tightening them should solve the problem.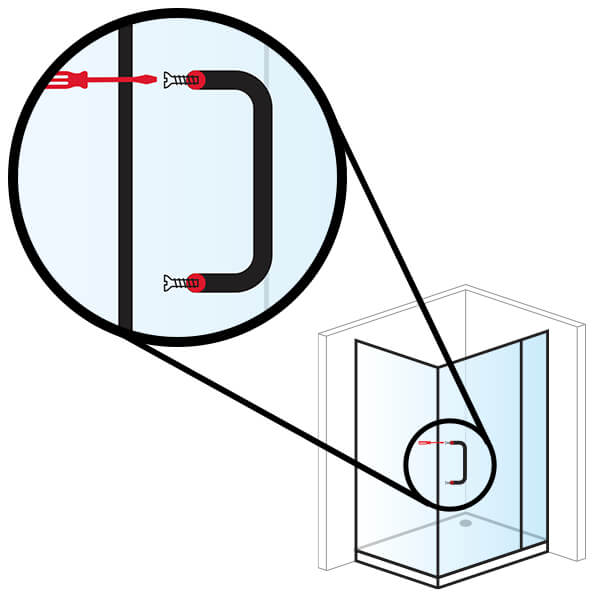 Step 3If the screws are damaged or stripped, replace them with a new set of screws. This may require a special screw extractor kit if the screws are stuck in place. Pliers may also help remove the screws easily.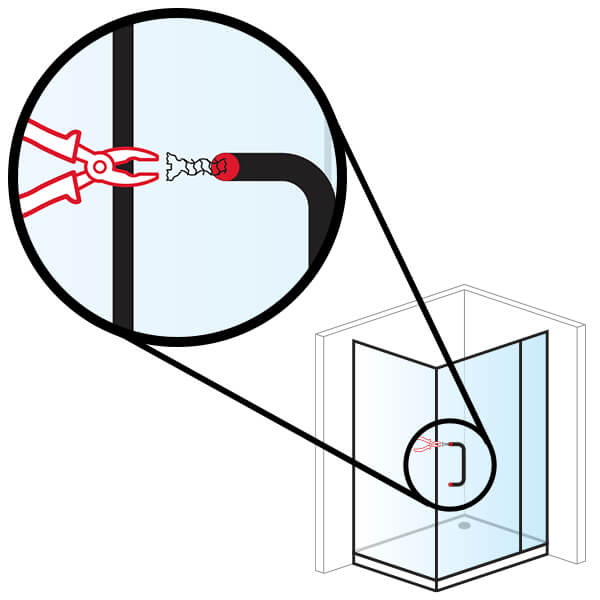 Step 4If the handle still wiggles after tightening the screws, check for a setscrew near the base of the loose handle. You may need an Allen key or wrench to tighten the set screw.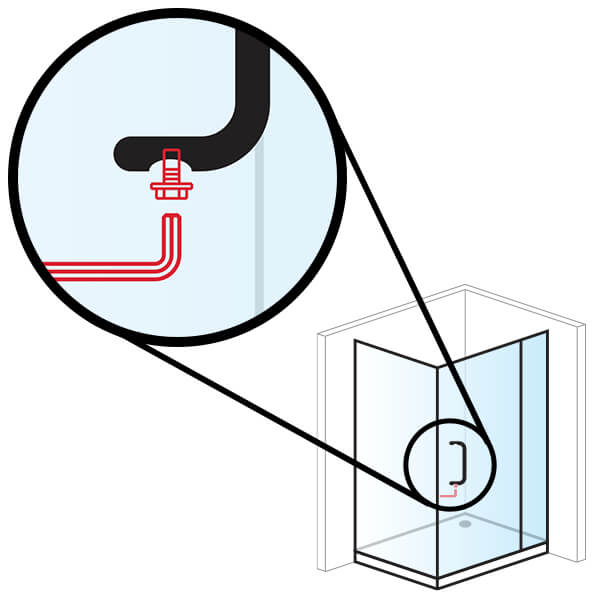 Step 5If the door handle is still loose, remove the handle and check for any worn or damaged parts.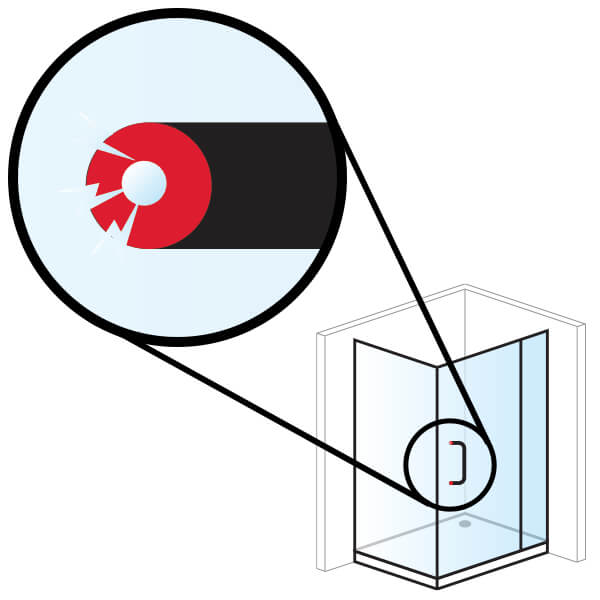 Step 6If you find the washer missing or broken, remove the door handle to replace the washer. For this, unscrew the handle; fix the handle with new washers under it.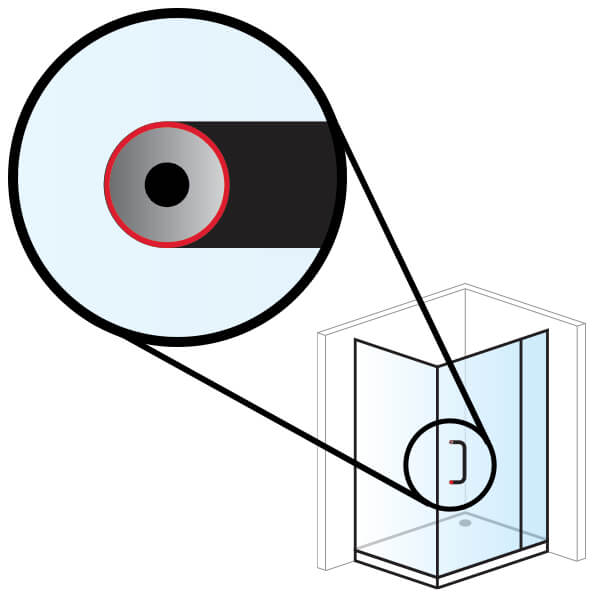 Step 7Replace damaged parts and reassemble the handle to tighten all screws and set screws securely.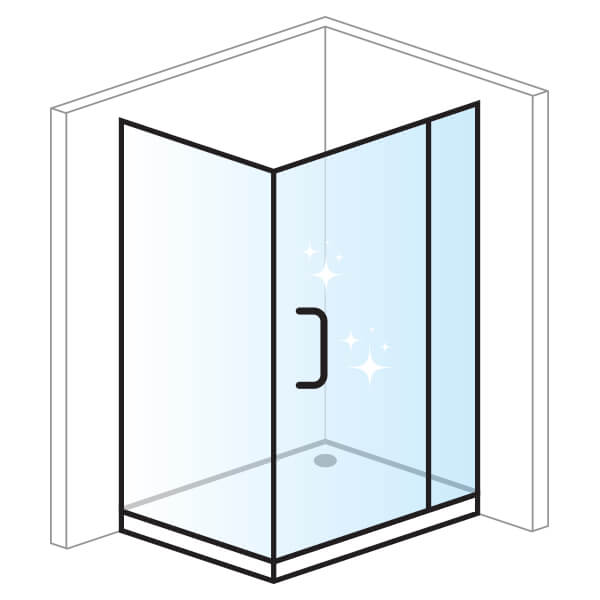 By following these steps, you should be able to tighten your loose shower enclosure handle easily.
If the door handle is loose because it is damaged, then it's time to replace and fix a brand-new one. You should easily find one at the local hardware store or glass store.