Bathroom Furniture
Our bathroom furniture includes vanity units, storage units, medicine cupboards, tallboy cabinets, and washstands. We have many variations in this category, including wall-mounted and free-standing furniture units. You can completely transform your bathroom decor by selecting the right product from our extensive range, which gives you many choices, such as doors and drawers in each unit. Thanks to our years of experience and practical research, we are well aware of market trends and customers' tastes. Therefore, we display only the best units from reputed brands in the UK market at our online store. These include Duravit, Ideal Standard, Roper Rhodes, Tavistock and many other leading names. Our contemporary, compact, and wall-hung range of vanity units comes in popular shades of oak, maple, cherry & white and satisfy the needs of both large and small bathroom spaces. Besides the vanity unit, you will find stylish bathroom storage solutions and a stunning range of bathroom mirrored cabinets with or without lights.
Select Bathroom Units from QS Supplies!
QS Supplies are a one-stop-shop for all your bathroom requirements. Whether you are renovating an existing space or planning for a new bathroom, our bathroom furniture collection offers plenty of choices in both modern & traditional design. Modern furniture available at our online store exhibits minimalistic and bold flavour, with ample storage space and adjustable shelves. On the other hand, our traditional pieces are made to remind you of classic design, associated with a warm and organic appeal but suited to modern bathrooms.
Both modern and traditional choices are available in small sizes and don't occupy much floor space. Also available in medium and large sizes with different materials, our range of units comes complete with fittings. The furniture units in our collection have been meticulously crafted to achieve exquisite style, high standards of appearance & top-class performance.
All QS Supplies products carry the hallmark of exceptional quality and are stunning. Buyers can opt for furniture units in a uniform style and create a cohesive bathroom interior or mix and match for more versatility. Get in touch with us for more choices and advice to assist you in making the proper selection. You can also refer to our buying guide on furniture units for bathrooms. If you live anywhere in the UK, our web store and showroom are must-visit destinations for your bathroom shopping. We offer next-day delivery on most of our products. We are confident our prices will please you as much as our products.
Shop By Category
Shop By Finish & Offers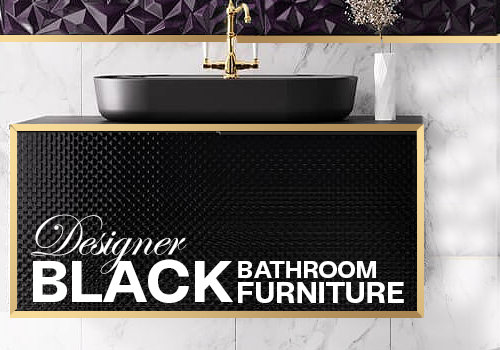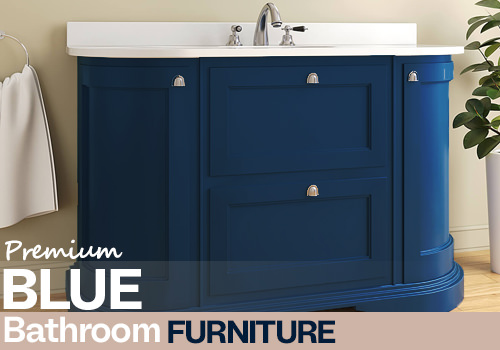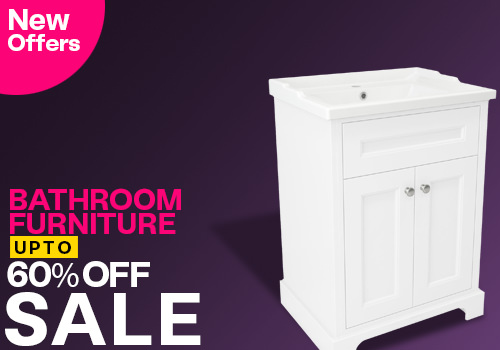 Bathroom Furniture Reviews
Hudson Reed Quartet 1440 x 510mm Wall Hung Cabinet

From: James
We are so happy with your product It looks amazing and so easy to install. The unit arrived with no damage (unusual for Jersey). Absolutely great value for money. I'll recommend you at any opportunity. Many Thanks, James
Nuie Mayford Double Door Corner White Cabinet And Basin

From: Allan
We wanted a new toilet and washing facilities for our guest bathroom but had little space to fit everything in. The final design only measured 1.3 by 1.06 meters; we settled on a design with the entrance door opening outwards. This allowed us to include a close coupled WC, a tall towel radiator, and the Nuie Mayford 590mm Double Door Corner Cabinet and basin. The plumber had no difficulty installing the towel radiator's corner cabinet with adequate space.
Nuie Mayford 350mm Wide Floor Standing White Tallboy Unit

From: Mahesh
Purchased for renovating my bathroom. Looks good and is very well made. Makes the bathroom look modern.