Modern & Comfortable Toilets & Bidets
We stock a broad range of toilets and bidets from the most reputed and popular brands. Our extensive inventory includes a wide variety of styles. From traditional water closet designs to common commodes. Close coupled, back to wall units, wall hung toilets, bidets, and state-of-the-art designer toilets are also available. In addition, we maintain a complete inventory of parts and accessories, seats, and separate cisterns. Whether you are replacing an old toilet in your home or office; or designing a bathroom that complements the rest of your home, you will find the perfect high quality fitting from the known and prestigious brands. In short, we have everything you would need to finish your bathroom, according to your tastes and requirements. Our line of toilets offers exquisite fit and finish, comfortable design, and unmatched durability. So call us, and turn your bathroom from an afterthought to a truly memorable space for you, your family, and your guests.
Latest Reviews
QS-V63139
VitrA S20 Close Coup... 5513L003-0075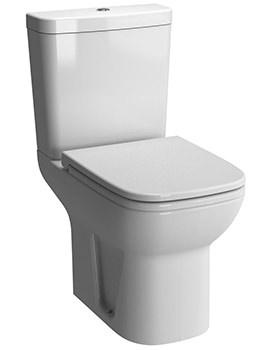 Very good quality and design.
Overall Rating:

From: MBP
| | |
| --- | --- |
| Quality : | |
| Value for Money : | |
| Style : | |
The toilet is a nice design and I have no issue with QS but on approaching Tavistock about the wonky ceramic at the back (and the rather rubbish toilet seat) they seemed unbothered and said that is normal. If you buy one, have a look at the back edge and see if its straight, mine is really quite wonky and I can get my fingers down the back of part of it due to this.
Overall Rating:

From: Paul Barnes
| | |
| --- | --- |
| Quality : | |
| Value for Money : | |
| Style : | |
See my review of the toilet also. The seat is good in that it is a top fix design which means no issue doing with toilet built in but even with endless adjustment I am unable to stop it moving left or right when closing. I approached Tavistock, they were uninterested and said that was normal so I can only conclude that they design it to be rubbish. Also the lid bangs against the back wall when moving on the toilet seat which neither of my other 2 back to wall seats do so that is also annoying.
Overall Rating:

From: Paul Barnes
| | |
| --- | --- |
| Quality : | |
| Value for Money : | |
| Style : | |