Designer Storage System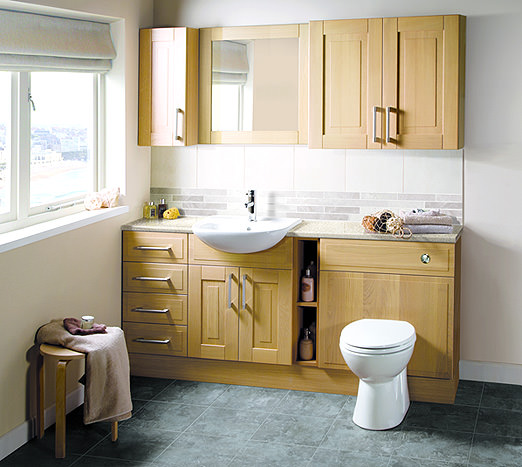 Bathroom and kitchen revamps are quite popular and affordable, given the various options to occasionally add a new visual and/or functional element to these spaces. When it comes to sprucing up bathrooms, new fixtures and tiling definitely add to the aesthetic appeal of the space. However, it is important to plan for adequate storage space to neatly stash away personal care products. Before buying a cabinet one must make sure about the shelves. Before purchasing one, make sure the number of shelves present in it. A standard unit is divided into four or three shelves. One of the shelves is tall enough to store shampoos and shower gels and other two shelves for storing accessories such as toothbrushes, soaps, and etc. Large cabinets may have more shelves compared to the standard ones.
They differ in size, finish and shape. If you have a compact bathroom, a corner unit can be a perfect choice, or a tall boy unit can serve better. Tall Units are sleek and heighted and they also come with mirrored doors, and they are even available for corner installations.
Enhance The Look
For enhancing the look and to make your washroom more attractive, one must select a unit that blends with your tiles and walls. Apparently, selecting a mirrored cabinet has an added advantage as it makes a room look bigger. Given the different types of choices to choose from, it is important to carefully consider the available space, number of people who'll be sharing the bathroom, and the feature requirements based on personal preferences, before deciding on the right unit that fits the purpose and the pocket! Most importantly, these units must endure daily use and should be easy to maintain in order to justify the investment. Basic cabinet units are usually quite affordable and can be replaced as and when needed.