Privacy Policy At QS Supplies
Last Updated: 24th Dec 2019.
At QS Supplies Ltd. privacy and discretion have always been at the front of our minds, when developing our website, new processes and how we communicate with our clients. For many of our customers we understand that how and why we collect, use and keep your information is of key importance. We have developed this privacy policy to make this information accessible and transparent. For your information, we are registered with the Information Commissioner's Office, Registration number Z2140149. This privacy policy is reviewed regularly and updated.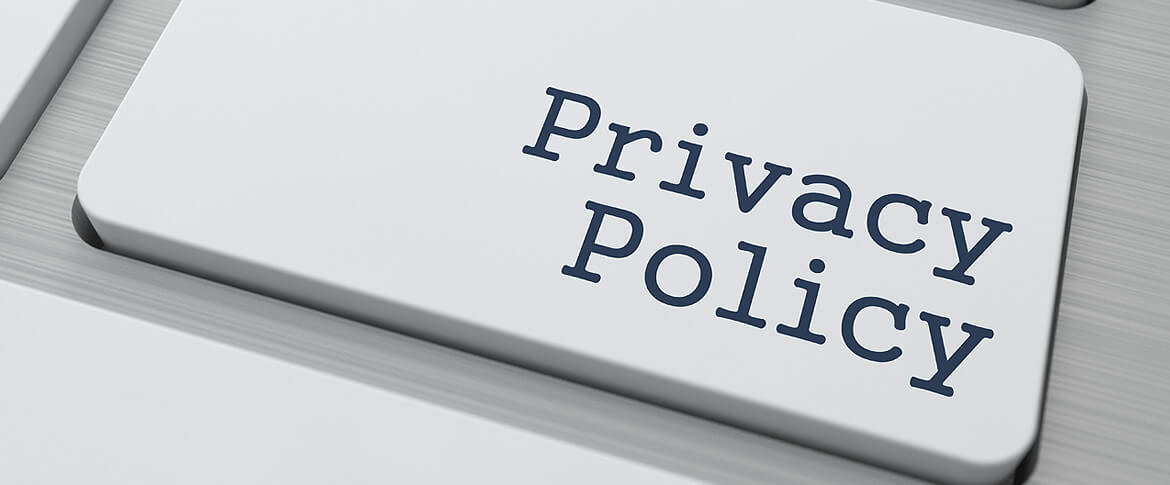 What information do we collect?
When you visit our web site or our physical store, it is likely you may provide us with information in the following way:

When creating an account online or instore, you will knowingly disclose personal information: your full name and address.
When buying or selling, either online or instore, we may ask you for documents such as photographic identification and a proof of address.
Whilst browsing the website, general user information that does not contain personally identifiable information, which is collected on an aggregate basis as you browse the Web Site. This information collected will be anonymised.
When visiting our store in person, CCTV footage will also be retained.
To enable us to buy and sell with clients we often take personal information to enable us to establish a business relationship. This is usually obtained during client administration for customers wishing to buy or sell. This information we require is used for the performance of a contract. This would include sending you information and updates relating to your order on the email address provided, in additional we may also send reviews and service information relating to your order.
On occasion, we may take your information in the form of either a passport or a driving licence and a proof of address. These details are taken by the staff of QS Supplies Ltd only and will be used to verify your identity in line with our legal obligation under the Anti-Money Laundering Regulations. These details are not used for marketing or shared with third-parties, outside of AML checking services.
Where do we process your information?
Information provided by you, is processed by QS Supplies Ltd staff in the performance of their duties only. All information is processed at our offices. Where your financial information (credit/debit card) is inputted on the website, this is processed by Sagepay.
What do we do with the information we keep?
The information you give us is kept for internal record keeping and accounting. We do not re-sell your information for marketing whatsoever, however we may share your data with law enforcement, government bodies or regulators where we have a legal obligation to do so. This is usually to fulfil our commitments to Anti-Money Laundering and the prevention of criminal activity and combating financial crime.
Accuracy of Information
The personal data that we collect is collected directly from you, we therefore rely on you to supply the information accurately and fairly to the best of your knowledge. Where applicable we encourage you to tell us if there are any changes to your personal data as soon as possible. For example, if your address happens to change, to supply us with the updated new address when possible. Where information is found to be inaccurate, we will remedy the information as soon as possible. If you become aware of any inaccuracies, please contact us directly: support@qssupplies.co.uk
Cookie Policy At QS Supplies
Below is an explanation of how QS Supplies use cookies, or the info we collect using cookies on www.qssupplies.co.uk. Cookies do not typically contain any information that personally identifies a user, but personal information that we store about you, may be linked to the information stored in, and obtained from Cookies. We do not store sensitive personal information, such as mailing addresses, account passwords, etc. in the cookies we use.
The Use of Cookies
Type of Cookies We Use:Cookies can be "Persistent" or "Session" Cookies. Persistent Cookies remain on your personal computer or mobile device when You go offline, while Session Cookies are deleted as soon as You close your web browser. We use both session and persistent Cookies for the purposes set out below:
Necessary / Essential Cookies Type: Session Cookies: Administered by: Us
Purpose: These Cookies are essential to provide you with services available through the Website and to enable you to use some of its features. They help to authenticate users and prevent fraudulent use of user accounts. Without these cookies, the services that you have asked for cannot be provided, and We only use these Cookies to provide You with those services.
Cookies Policy / Notice Acceptance Cookies Type: Persistent cookies: Administered by: Us
Purpose: These Cookies identify if users have accepted the use of cookies on the Website.
Functionality Cookies Type: Persistent Cookies: Administered by: Us Purpose: These cookies allow us to remember choices you make when you use the Website, such as remembering your login details or language preference. The purpose of these cookies is to provide You with a more personal experience and to avoid You having to re-enter your preferences every time You use the Website.
Tracking and Performance Cookies Type: Persistent Cookies: Administered by: Third-Parties
Purpose: These Cookies are used to track information about traffic to the Website and how users use the Website. The information gathered via these cookies may directly or indirectly identify you as an individual visitor. This is because the information collected is typically linked to a pseudonymous identifier associated with the device you use to access the Website. We may also use these Cookies to test new advertisements, pages, features or new functionality of the Website to see how our users react to them.
Targeting and Advertising Cookies Type: Persistent Cookies : Administered by: Third-Parties
Purpose: These Cookies track your browsing habits to enable us to show advertising which is more likely to be of interest to you. These Cookies use information about your browsing history to group you with other users who have similar interests. Based on that information, and with our permission, third party advertisers can place Cookies to enable them to show adverts which we think will be relevant to your interests while you are on third party websites.
Social Media Cookies Type: Persistent Cookies: Administered by: Third-Parties
Purpose: In addition to Our own Cookies, We may also use various third parties Cookies to report usage statistics of the Website, deliver advertisements on and through the Website, and so on. These Cookies may be used when You share information using a social media networking website such as Facebook, Instagram or Twitter.
Analytics Tools
At QS Supplies, we use cookies and similar technologies to improve our website, and our visitor's performance on our site, by collecting information on how you use our website. We use Google Analytics, a system that many websites use to collect information about website visits.
These cookies can also identify first-time and repeat visitors to our website. In general, cookies may tell us about our visitor choices, location and the operating system in use. Apart from such information, cookies do not store any personal information of the visitor. To opt-out of being tracked by Analytics across all websites, please visit http://tools.google.com/dlpage/gaoptout. Google Analytics helps us study and upgrade the performance and enhance certain features on our website. Cookies may be used to help us target advertising on social platforms such as Google and Facebook and optimise other marketing campaigns as well as allow certain advertising to feature on our website. This is designed to ensure relevant ads are served to you to deliver a better experience. Find out more about how Google use cookies.
Behavioural Advertising
QS Supplies uses remarketing services to advertise to You after You accessed or visited our website. We and Our third-party vendors use cookies and non-cookie technologies to help Us recognise Your Device and understand how You use our Service so that We can improve our Service to reflect Your interests and serve You advertisements that are likely to be of more interest to You. These third-party vendors collect, store, use, process and transfer information about Your activity on Our Service in accordance with their Privacy Policies and to enable Us to:
Measure and analyse traffic and browsing activity on Our Service
Show advertisements for our products and/or services to You on third-party websites or apps
Measure and analyse the performance of Our advertising campaigns
Some of these third-party vendors may use non-cookie technologies that may not be impacted by browser settings that block cookies. Your browser may not permit You to block such technologies. You can use the following third-party tools to decline the collection and use of information for the purpose of serving You interest-based advertising:
You may opt-out of all personalised advertising by enabling privacy features on Your mobile device such as Limit Ad Tracking (IOS) and Opt Out of Ads Personalization (Android). See Your mobile device Help system for more information.
We may share information, such as hashed email addresses (if available) or other online identifiers collected on Our Service with these third-party vendors. This allows Our third-party vendors to recognise and deliver You ads across devices and browsers. To read more about the technologies used by these third-party vendors and their cross-device capabilities please refer to the Privacy Policy of each vendor listed below.
The third-party vendors We use are:
Google Ads (AdWord's)
Google Ads (AdWord's) remarketing service is provided by Google Inc. We use Google Remarketing to deliver personalised ads. These ads are displayed on third party websites through Google Ads Network. In order to serve personalised ads Google use cookies, which store anonymous information about your experience with our website. If you would like Google and qssupplies.co.uk to not store these cookies it's possible to disable this function within your browser (as mentioned above) or you can opt-out of Google Analytics for Display Advertising and customise the Google Display Network ads by visiting the Google Ads Settings page: http://www.google.com/settings/ads
Facebook
Facebook remarketing service is provided by Facebook Inc.

You can learn more about interest-based advertising from Facebook by visiting this page: https://www.facebook.com/help/516147308587266

To opt-out from Facebook's interest-based ads, follow these instructions from Facebook: https://www.facebook.com/help/568137493302217

Facebook adheres to the Self-Regulatory Principles for Online Behavioural Advertising established by the Digital Advertising Alliance. You can also opt-out from Facebook and other participating companies through the Digital Advertising Alliance in the European Interactive Digital Advertising Alliance in Europe http://www.youronlinechoices.eu/, or opt-out using your mobile device settings.

For more information on the privacy practices of Facebook, please visit Facebook's Data Policy: https://www.facebook.com/privacy/explanation
How To Opt Out Of Cookies?
If You prefer to avoid the use of Cookies on the Website, first You must disable the use of Cookies in your browser and then delete the Cookies saved in your browser associated with this website. You may use this option for preventing the use of Cookies at any time. If You do not accept Our Cookies, You may experience some inconvenience in your use of the Website and some features may not function properly. If You'd like to delete Cookies or instruct your web browser to delete or refuse Cookies, please visit the help pages of your web browser.

For the Chrome web browser, please visit this page from Google: https://support.google.com/accounts/answer/32050
For the Internet Explorer web browser, please visit this page from Microsoft: http://support.microsoft.com/kb/278835
For the Firefox web browser, please visit this page from Mozilla: https://support.mozilla.org/en-US/kb/delete-cookies-remove-info-websites-stored
For the Safari web browser, please visit this page from Apple: https://support.apple.com/guide/safari/manage-cookies-and-website-data-sfri11471/mac
For any other web browser, please visit your web browser's official web pages.
reCaptcha
We use Google's reCAPTCHA feature on our site for the legitimate prevention of spam and abuse. This function is used to determine whether an input is made by a real person or by an abusive automated processing. This involves sending of the IP address and other data necessary for the reCAPTCHA service to Google. For more information about Google reCAPTCHA and privacy policy you can visit: https://policies.google.com/privacy.
Youtube
We also uses Youtube Embedding feature to display and run Youtube videos. When the Youtube embedded video plays, "Youtube" collects user behaviour information via cookies. According to "Youtube", the data is used for getting video stats, enhancing user friendly habits, restricting abuse, among other things. For a user who is logged in to Google, his data is assigned directly to his account when he clicks on a video. For users who do not want to associate with their profile on YouTube, can log out before activating the button. Google stores data for all users even those not logged in as usage profiles and accesses them. The evaluation is related to the legitimate interests of Google for research and advertising, market research and/or its website personalisation. Fore More information you can visit https://policies.google.com/privacy.
Contact Us If you have any questions about this Cookies Policy, You can contact us:
By email: support@qssupplies.co.uk
By visiting this page on our website: https://www.qssupplies.co.uk/contactus.aspx
By phone number: 0116 251 0051 By mail: 72 Forest Road. Leicester. Leicestershire. LE50DG.
Access Request
We have a process in place for individuals wanting to know what information we keep about them. This service is free of charge, however we reserve the right to charge/or refuse, if the request is deemed unfounded, excessive or repetitive. We shall provide the information in no longer than one month after having receipt of the request. When requesting information, we will ask you for identification to verify you as the correct recipient of the requested information.
Withdrawing Consent & The Right to be Forgotten
Individuals who have signed up to our services can withdraw their consent and request the erasure of your personal data ("right to be forgotten").
Please note that the above rights are not absolute and we may be entitled to refuse requests, wholly or partly, where exceptions under the applicable law apply. Where we have a legal obligation to keep the information, for example after the completion of a contract. We may refuse a request for erasure, where the processing is necessary to comply with a legal obligation or necessary for the establishment, exercise or defence of legal claims. We will have to hold relevant information for five years after the end of a business relationship. To withdraw your consent or ask for erasure, please contact support@qssupplies.co.uk
Right To Complain
Under the GDPR guidelines, every individual (data subject) has the right to complain to the ICO or the applicable supervisory body. To visit the ICO's website, please click the link: - https://ico.org.uk/