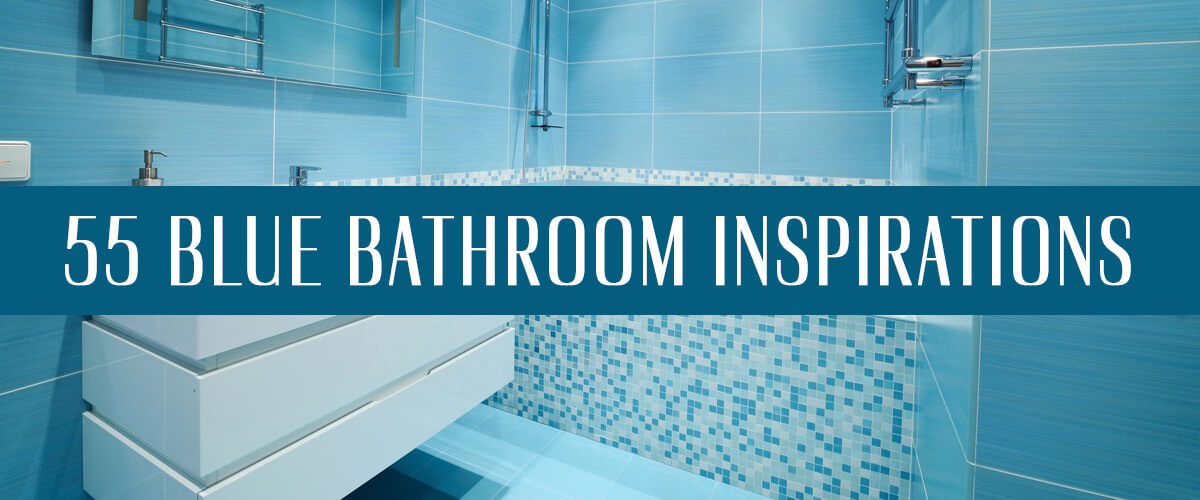 Colours are everywhere, all around us, inside and out. Nature is beautiful as it's full of pleasant and vibrant colours!! Azure blue skies and pristine white beaches, dense green forests, deep blue oceans—present an inviting and pleasing backdrop for weary minds and bodies looking for relaxing getaways. The fact is that colours affect our moods, our wellbeing, our emotions and our lives. Try changing the shade of a room or purchasing a car in your favourite hue and notice the instant mood shift.
The QS Supplies online survey of 100 Interior Designers in 2016/2017 threw up some interesting results. Apart from Green, Blue was the hottest colour on trend and continues to be a favourite with consumers and designers alike. Most voted among hues of blues are vibrant and classy Poseidon and Navy Blue, which is a bold accent colour that will look simply wow on upholstered chairs, sofas, and rugs. Australian designer Kate St. James had said, "My pick for 2017 is Pantone Biscay Bay- a beautiful greenish blue that works with our wonderful Australian land and seascapes, a true favourite of mine"! Denim Drift, Teal Blue, Island Paradise and True Navy are other shades of blue that are very hot this season.
So if you're thinking of going with blue in your bathroom, we have put together an interesting mix of bathrooms that see an inspiring use of Blue—be it azure, indigo, sapphire, robin's egg or teal. We have also showcased Pink, White, Green and Grey Bathroom Ideas
Source: http://www.tileideaz.com/cobalt-blue-bathroom-tile.html
The two bathrooms can be described as truly bold and beautiful! Using bolder shades of blue like Ink Blue and midnight blue, you can create an energizing and dramatic space that cheerfully kick starts your day.
Source: http://www.apartmenttherapy.com/paint-color-portfolio-dark-blue-bathrooms-194921
Use a statement wall to inject colour into a boring bathroom space. Teal blue or some grey-blue in these two bathrooms are enough to bring about a complete transformation in the mood of the bathroom.
Source: http://georginagibsoninteriordesign.com/portfolio-item/luxurious-family-bathroom/
Generous use of pale indigo matt tiles makes this shower enclosure into a stylish space for showering. Glass allows you to witness the shower's beauty from far. In the adjoining bathroom, the oversized soaking tub with black accents adds drama and merges wonderfully with the teal and dark indigo tiling. Sand-color floor tiles and windows form the neutral elements.
Source: http://www.designsetmatch.com/
This space is charming, yet impactful, created with a liberal use of dark and light blue. A deep navy or midnight blue, on the wall, tiles, and floor makes an impact. Perfect shade to experiment, blue helps make a statement!
Source: http://claregaskin.com/portfolio-item/kensington-house/
Add subtle colour to an all cream bathroom by using patterned blue tiles on the walls. All white, neutral spaces are cool, but the slightest addition of colour can define the mood and add dimension. The pale-blue walls look just perfect for the clawfoot tub with its ink blue exterior.
Source: http://meghanstroebel.blogspot.in/2012/08/brilliant-powder-room.html
Very pretty bathroom interior. The walls are dressed up in lovely blue wallpaper. Silver console and statement mirror bring elegance and an organic flavor.
Source: https://www.fireclaytile.com/gallery/detail/blue-hexagon-bathroom/
Brilliant use of bold, blue tiling, one has a traditional Arabic feel, the other is more contemporary in approach. Many homeowners like the idea of having simply a wall or floor in a dark shade of blue as it doesn't overwhelm the space. A striking color such as electric blue or bright indigo works wonders.
Source: http://www.archdaily.com/195456/villa-midgard-dapstockholm
Enhance your space with an exciting floor pattern, brightened up in tiles in almost every shade of blue complemented with neutrals like cream and brown. It adds a refresh dimension to the pleasures of a fun interior. Incorporating light fixtures and this huge mirror carved out an opulent and blessed out retreat.
Source: http://www.madaboutthehouse.com/10-beautiful-rooms-52/
This is a wild, whacky and extraordinary bathroom. Use of midnight blue tiles against a white bathtub creates a nice contrast. Modern yet rugged in a way with the use of green plants that are allowed to grow into the space.
Source: http://pinkpeonies.com/powder-room-vanity/
We are in love with every shade of blue and then take it a bit further. Select this bold blue indigo for the walls for the perfect backdrop against this traditional marble vanity. The gold touches in the room help revisit the Victorian era while also evoking a calm, relaxed feeling.
Source: http://www.elledecor.com/design-decorate/house-interiors/
Another marvelous bathroom with traditional vibe, created using blue. Can you imagine anything more joyous than this blissed-out blue wall with geometric prints? The space is simply transformed into a regal haven using the silver pitcher, intricately carved wash station and generous use of white marble.
Source: http://www.sheknows.com/home-and-gardening/
A very soft light blue and white gives the bathroom a modern, welcoming look. The addition of some bright flowers, intricate lights, and marble console enhances the mood of this enclosed space. Soothing indeed!!
Source: http://www.studiodb.com/farmain-farmanian-loft/
If your bathroom is part of a whole modern set-up then consider these blue hexagonal tiles on the floor and wall for a very trendy look. Bright yellow has been used for a splash of bright colour while use of foliage prints on the door is a great way to bring in some springtime fun.
Source: http://www.suburban-bees.com/dueling-rooms-powder-room/
This midnight blue wall gains character and contrast from the Gold framed artwork on display while the sink and toilet add the classic touches.
Source: https://www.yatzer.com/
Uninhibited use of Moroccan tiles in intricate blue prints brings in the traditional vibe to this space. Pretty and pleasing, the white WC complements the tiles and creates a most airy and refreshing wash area!
Source: http://www.herriges.com/
This eclectic space sees the innovative use of mosaic tiles for the backsplash and wall. A very modern art work in metallic shimmers is on display which contrasts beautifully with the maple vanity and wooden framed mirror. The Blue wall adds sophistication and plays its neutral part perfectly.
Source: http://www.hgtv.com/design/hgtv-dream-home/
The charming Tongue and groove Blue and white bathroom gives the space a coastal mood. The wall is painted in a soft indigo blue shade, while the roof is painted white. A statement framed mirror adds the rustic edge. Bright, sunny and very subtle!!
Source: http://providenthomedesign.com/
This bathroom space works well with the plentiful use of natural sunlight. The rest of the space is white, green and grey-blue—almost beach inspired. The grey blue wall is just perfect as a subtle backdrop and makes the tall white window pop out. Marble worktop and sandy stone floor interract with the green vanity and printed floral shower curtains.
Source: http://www.architecturaldigest.com/
When you wish to create a Turkish themed bathroom space, then making the use of traditional tiles can get you the desired results. This inspiring bathroom sees the wonderful use of blue Ottoman tiles interspersed with plain blue paint. A traditional carved mirror, inset basin, quaint blue artifacts, and arches are just what you need to complete this look.
Source: http://www.architecturaldigest.com/
In this bathroom, the floral blue wall makes a bold statement and gives the illusion of a larger space. A rustic mirror with wooden carved framework adds character while white wash station brightens the area. Mimic the floral wallpaper with a vase full of flowers in a brighter blue for a very traditional feel.
Source: http://www.drummonds-uk.com/casestudy?id=70
Busy but brilliant, this bathroom shows you how to mix traditional and modern elements for a desirable result. The elegant silver finished bath against an oversized mirror and traditional fixtures create a luxurious setting. Below, the original blue and green Ottoman tiles take you back to the Turkish era. The overhead chandelier adds the finishing touch.
Source: http://christapirl.com/album/yalecrest-arts-crafts/
Soft ivory tones in the pedestal sink and floor tiles warm up a cool wall in cool blue. The opulent glass enclosure and strategic ambient lighting give this square themed space a very modern look.
Source: http://freshome.com/2013/12/08/single-room-apartment-interesting-layout-gothenburg-sweden/
The monotony of the White bathroom area is broken by this bright blue mosaic wall and floor. Just what you need for an exotic touch without the need for accessories!!
Source: http://www.bowerpowerblog.com/2012/12/picky-picker/
Dark Ink Blue paint such as Little Greene's Deep Space Blue or Dulux's Raven Plume adds an exotic touch to a compact bathroom space. Below, a vanity sink with geometric lines stands up to the intricacies of the blue wall. Introduce drama with a black tiled backdrop for the bathtub to make a dramatic statement and create a cosy cocoon.
Source: http://www.housebeautiful.com/design-inspiration/
In this room, bright blue patterned wall makes a bold statement while also serving as a backsplash for the majestic white corner tub. Bright light mixes with the deep blue and white to form a one-of-a-kind color palette.
Source: http://lifeinaflash.org/2014/05/master-bath-hallelujah/
A hint of grey-blue is all it takes to break the monotony of this cream and brown space. The wood floor adds character to the space while wicker accessories and live plants lend the organic touch. The corner chandelier, wall paintings, and cream vanity, lean towards the modern, making this a very contemporary bathroom.
Source: http://www.lushome.com/
Walls of blue subway tiles interspersed with blue mosaic ones create an interesting interplay of colour and brighten up this simple bathroom enclosure. The wooden stool adds an unusual touch. A white sink with wood finished vanity offers storage and a quiet place to washup.
Source: http://maisonboheme.blogspot.in/
Rustic in approach yet modern in colour, this space is where country charm meets a chic patterned blue wall for a memorable look. Clean, white floor and traditional rug remain subtle, letting the aqua-colored prints of the wall to shine through.
Source: http://www.apartmenttherapy.com/graphic-wallpaper-in-the-bathr-147342
Compact but comfy, this toilet space combines blue-and-white-geometric wallpaper and rectangular mirror for a bold ultra modern look. Underneath, a practical floor displays brown hexagonal tiles to offer another layer of texture in a predominantly blue room.
Source: http://www.breezegiannasio.com/residential/
This bathroom gains character from the religious artifacts that are strategically placed. Statement blue floor tiles offer a new dimension against the solid black wall. A classic vanity provides a finishing touch.
Source: https://stylebyemilyhenderson.com/blog/guest-bathroom-reveal
This spacious and airy interior with an all white ensemble gets a dash of colour with the use of geometric blue tiles. The blue bathroom tiles break up the strong lines and wooden tones of the cabinetry.
Source: https://www.fireclaytile.com/gallery/detail/emily-hendersons-big-reveal/
Really love this shade of blue that feels weightless and brings in a lot of light. This lighter blue reminds of the sea and the sky and creates a calming atmosphere. Natural and artificial light and gold fixtures add a refreshing vibe and warmth.
Source: http://elizabethroberts.com/filter/housesandtownhouses/
The spectacular blue and white bathroom tiles pictured here create a well thought-out contemporary look. The yellow rug breaks up the strong lines of the tiling and wooden tones of the cabinetry.
Source: http://visuellemagazine.blogspot.in/
Bold patterned tiles in midnight blue mimicking a bright starry design give this modern setting a new twist. Brightly patterned striped vanity with wooded worktop and trim add class and sophistication. Rest of the space remains minimal and all white to bring in lightness and an illusion of openness.
Source: http://casinhacolorida-simone.blogspot.in/2016/09/
Splashes of Blue on the wall and on the vanity are just what this space needed to take away from its bland look. Small yet significantly bright with plenty of opulence with generous use of glass are the hallmarks of this bathroom.
Source: http://www.waldoworks.com/residential-various-projects.php
Light azure walls set the stage for a trendy modern space. The colour scheme is simple that showcases a silver polished towel rail and three-dimensional tiles on the wall. The dark floor tiles are balanced by the blue tiles that surround the tub and grace the lower walls.
Source: http://www.charlottecrosland.com/projects-fulham-house-london/
A bathroom gains a retro vibe character from the innovative use of wallpaper and vintage Victorian high-level WC. Warm ambient lighting and silver accessories give a desirable result.
Source: http://www.devasdesigns.co.uk/blog/2016/cornwell-manor
The generous bathroom space was transformed into a retro throwback using pretty blue wallpaper, mirrors, shelving and a floral pristine white chandelier. Solid brown floor rug, silver fixtures and marble console develop a very traditional appeal.
Source: http://suzyhoodless.com/project/television-centre/
One look at this bathroom makes everyone go "Wow" as it replicates a five-star hotel experience. Going beyond subdued lighting, this space sees the fascinating and inspiring use of ink blue geometric tiles. Sleek glass doors, large mirror and silken wash basin are simply brilliantly used.
Source: http://www.sibylcolefax.com/interiors/bathrooms/
This picture perfect bathroom takes you back into a Victorian mansion complete with regal drapery and fur arm chairs. While all the other elements are white, painting the walls a sky blue offsets the white Victorian-inspired tub and fittings quite nicely. The rustic brown floor makes this room feel safe and special.
Source: http://www.limaonagua.com.br/decoracao/banheiros-femininos-para-voce-se-inspirar/
Bring the colours of the sea into the bathroom with an abundant use of ocean blue on the walls and the bathtub surround. Perfect for creating a calm, relaxed feeling, this blue lights up the space. Well complemented by the opulent mirror and artificial and natural light.
Source: http://betterdecoratingbible.com/
High on drama, this bathroom beckons you with its Victorian charm. The period look is achieved by delicately printed blue wallpaper, rustic semi-circular vanity unit with marble top, ethnic brassware and a large reflective mirror.
Source: http://zuhairah-homeinteriordesign.blogspot.in/
Violet blue on the walls and the floor and the door means that a seamlessly abundant space is created as far as the eye can see. Mystical in quality and modern in approach, we love this wonder in blue.
Source: http://myroom.biyified.com/boys-bathroom-decor-ideas.html/
When you are looking for some aquatic therapy, then think about using mosaic tiles in blue. These beautifully reflect light, and when done in shades of blue-green, they look like tiny droplets of water. You are literally surrounded by mosaic tiles when soaking in the tub here. The pristine white double vanity keeps clutter at bay giving the room a clean finish.
Source: http://www.lesleyglotzl.com/residential-interiors
If curves are beautiful so are squares and stripes, as you can see in this space. The denim blue on the background brings in colour as well as form the perfect backdrop for the cream framed mirror and painting. Subway tiles at the bottom and huge open windows that let in plentiful sunlight are essential to carve out an ultra chic, trendy bathroom. The rug presents an exciting contrast.
Source: http://kerriekelly.com/project/nautically-navy-townhome/
This space dressed in all blue softens the hard lines of this square area and presents an interesting look. Bare minimum accessories allow sufficient breathing space and create a neat inviting look.
Source: http://kerriekelly.com/project/young-family-home/#prettyPhoto
This kid's bathroom has enough storage to stash away toys and other clutter. The vanity unit has deep drawers that keep your kiddy bathroom items out of sight. Cheerful floral colours add the fun element that kids will enjoy. Glossy tiled walls are easy to clean as well as are water resistant. Specs of pale blue reflect light making this a must have room for children.
Source: http://www.bhg.com/home-improvement/tile/projects-inspiration/bathroom-tile/
We love this innovative take on the white subway tile. Choosing blue instead of white and using it against a stark white freestanding tub make a modern, unexpected statement. The rustic floor, wood console add the organic elements while the glass enclosure reflects light and elegance.
Source: http://www.bhg.com/bathroom/type/master/master-bathroom-plans/
The bathroom is a much sort after relaxing room, reflecting the homeowners' desire for a spa-like retreat. Pale blue is smartly used here, keeping the entire colour palette neutral and exclusive. The corner enclosure uses the space well while subtle accessories like the elegant chandelier and matching light fixtures make it a most sort after design.
Source: http://jsinteriordes.blogspot.in/
Warm and inviting—is what describes this powder room. The blue paint on the walls looks like a thousand different shades of blue sometimes even grey, depending on day or night and the amount of light that comes in. Interesting indeed!!
Source: http://retrorenovation.com/
A splash of turquoise on the walls will add an extra dimension to the pleasures of the bathroom. This all white beauty sees a nice departure with the blue walls mixed with white subway tiles. The glossy white vanity provides all the storage needed.
Source: http://www.designnewjersey.com/features/index.cfm?id=99
This bathroom brings the fun elements of the deep blue ocean right in your home. Bright coloured fish and other sea creatures float below your feet on the floor while the rest of the space gives you the feeling of swimming in the sea. Dull brown walls of the enclosure offer a contrasting and calming backdrop while the subdued lights create a dramatic look.
Source: http://carlaaston.com/designed/decorative-plates-now-serving-fine-art-to-your-bathroom
Sky blue walls welcome lots of light through fixtures and mirror, carving out the right setting for a master bathroom. Crisp, white vanity and mosaic tiles capture the essence of blue and grey and complement the modern scheme.
Source: http://houseofturquoise.com/2016/08/amanda-webster-design-2.html
This powder room sees yet another ingenious use of blue mosaic tiles giving this space texture and colour. The elongated mirror and simple light fixture complete the look.
Source: http://www.homelisty.com/idees-originales-salle-de-bains/
Turquoise blue roof speaks well to the white walls and bathroom accessories. Bejeweled light fixtures, Victorian faucets, and huge mirror lend a restrained shine to the space. Modern and memorable!!