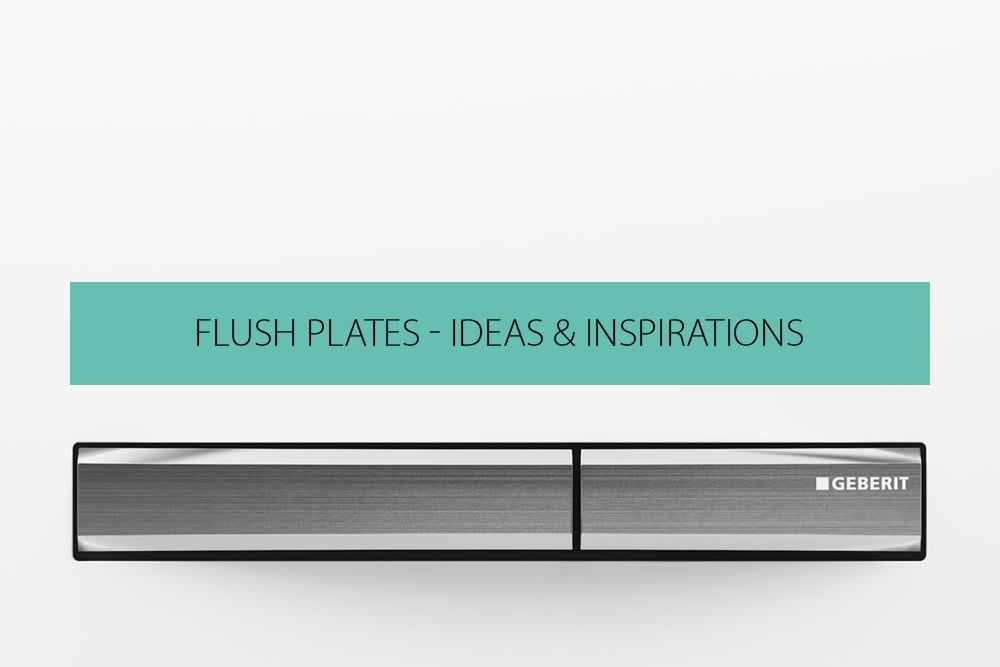 Flush plates are tiny accessories that complete a toilet flushing system and sometimes are the only visible element in a concealed sanitary system. The flush plate needs to be an ideal combination of looks and functionality. It is equally important that you are able to choose from a variety of different designs, finishes, innovative features, and budgets. If you are redesigning your toilet or redecorating your bathroom, then we have put together a selection of the best products available. Brilliantly functional, minimalistic or stylish, the list incorporates something for every requirement.
---
Touchless
A touchless operation ensures perfect hygiene and is what the toilet needs the most!! Hygienic, hands-free flushing systems with sensor technology are now available from all leading brands. Besides, being touch free, these brilliant accessories come in stylish designs and finishes to grace your bathroom with immeasurable elegance.
---
Elegance of Glass
Glass is a versatile material—solid, brittle and transparent. Certain glass has thermal and electric resistance and brilliance, unlike any other construction material. Glass helps create opulence in the bathroom, its transparency suiting every environment. This harmonious interplay of glass with other elements can be achieved by investing in a glass flush plate. Lending these accessories a special quality, the glass comes in various colours and finishes to create stunning looks.
---
Square the Shape
Geometric profiles are the mainstay of minimalistic decor and square flush plates perfectly embody the stylish, no frills look. Classy, sophisticated and new age, these geometric shapes are here to stay and will be just what you need in any modern interior. Crafted from the choicest materials, and topped off with attractive finishes and colours, these are unbeatable in the looks department.
---
Unique
Being different and standing out from the crowd is a challenge. Going with unconventional shapes or designs is an easy and effective way to make a statement in the bathroom. A simple accessory like a flush plate can also become a talking point thanks to impressive first looks and superior operation. Keeping this in mind, leading brands now offer interesting and intricate designs for their flush plates. The flush plate, in this case, becomes an effortless statement piece.
---
Dual Flush
Dual Flush technology is the answer to modern water conservation needs. If you are looking to reduce the amount of water used while flushing, then consider flushing systems that use dual flush technology. These accessories are the answer to flushing efficiency as well as money saving by substantial reduction in water bills.
---
Innovation
Innovative and high quality flush plates make all the difference and match a premium set-up. High profile brands like Geberit and Grohe have some of the choicest collections that you must consider installing in your bathrooms. These marvels of modern-day engineering include features like automatic flush actuation and Infra-red detection. A toilet flushing system can embody such landmark technology is difficult to decipher, but the convenience on offer is a testament to this reality.