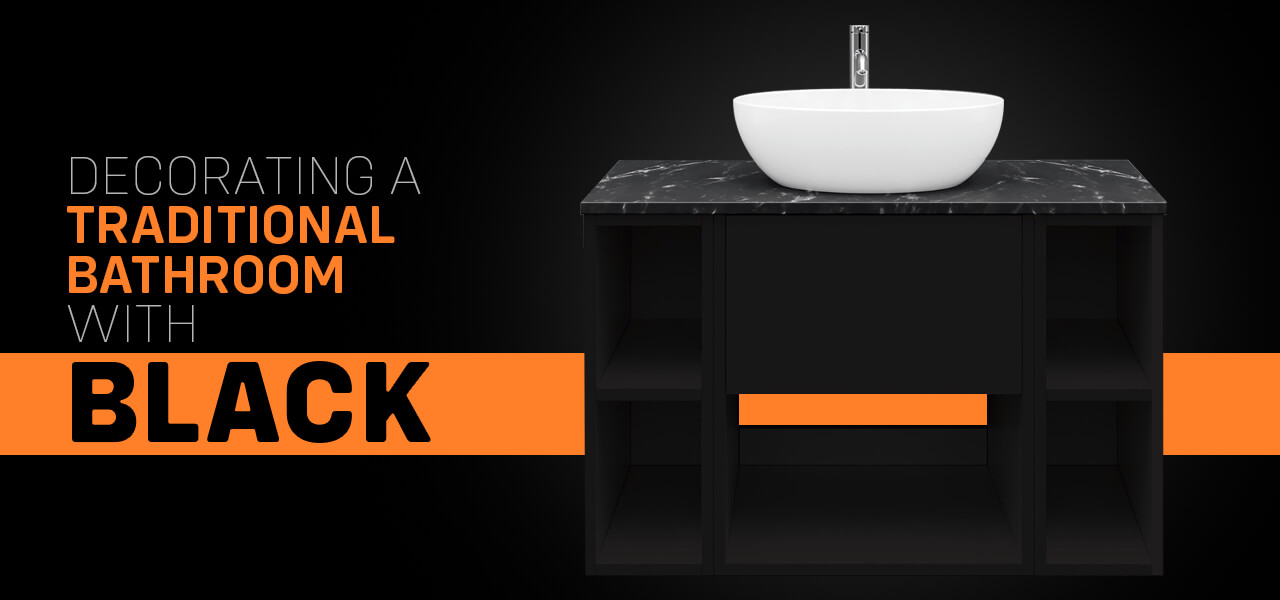 Traditional bathrooms will never go out of style as they pay homage to the rich bygone past spanning the golden years. The Victorian bathroom represents the glory associated with Queen Victoria and all things royalty. It is the kind of space that continues to inspire many homeowners with its well-defined characteristics that exude style, elegance, and splendour.
Relaxing in a heritage bathroom can be a surreal experience that is not only about aesthetics but also personal preferences in the overall feel of the place. Revisit the cleansing and bathing routines of royalty for that heightened daily pampering. Modern-day classic decor is defined by certain characteristics and typically includes a vintage toilet, tiles, traditional wash basins, low lighting, and the use of a lot of wood and wooden elements, natural stone, marble, heavily framed mirrors, and cross-head handles on brassware. There is an abundant use of gold, intricate patterns and carvings, and white ceramics for sanitary ware.
Unlike common perceptions, Victorian-style decor is not rigid and has a fluid nature, ready to integrate with many new and trendy styles. If you add the right elements to such a classic bathroom, it will make a greater impact than the stereotypical entities of the past.
If you are looking to decorate your modern bathroom with black fittings, refer to this article, Black Bathroom Decor Ideas for the Modern Home
---
Understanding Traditional Design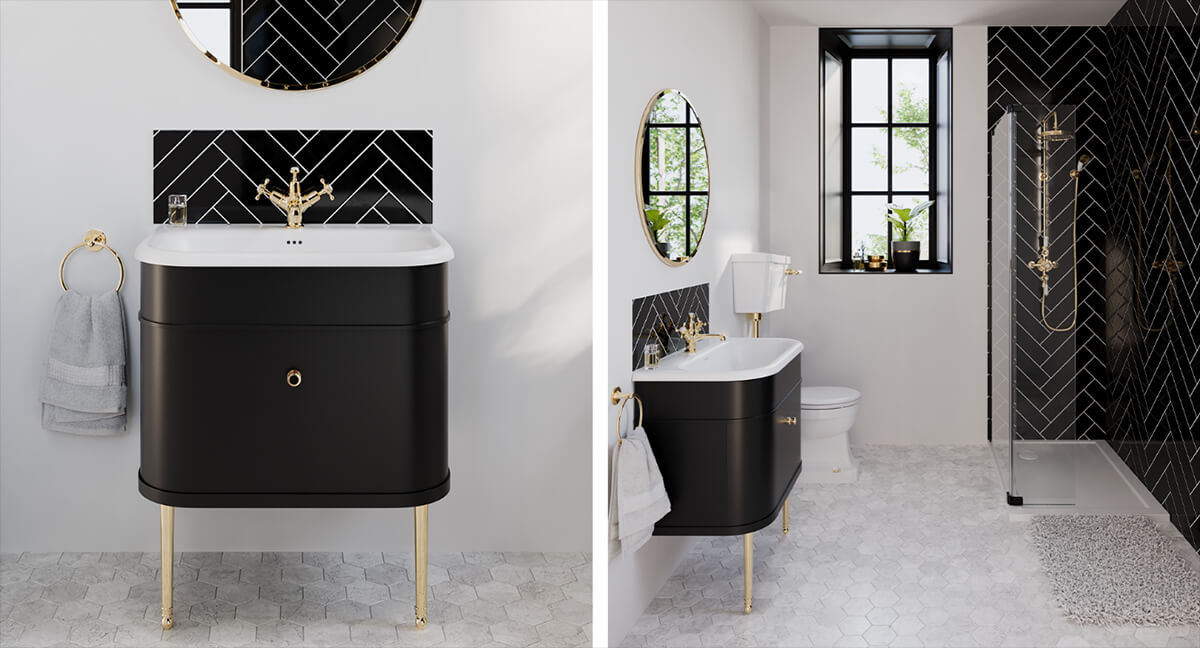 If you have a transitional home decor or a classic setting, then a distinctively styled traditional bathroom will nicely integrate with the overall home interior. Traditional bathrooms are known to have very neutral elements; however, these are usually cold neutrals such as white, beige and grey. And when you want a striking difference, you can pick a warm neutral such as Black in complete contrast to offset the cooler neutrals. Classic designs can also be further refined with the use of rich, dark tones such as black, charcoal grey, purple, red, and forest green, adding warmth and luxury to the space.
---
The Use of Black in Victorian Bathroom Design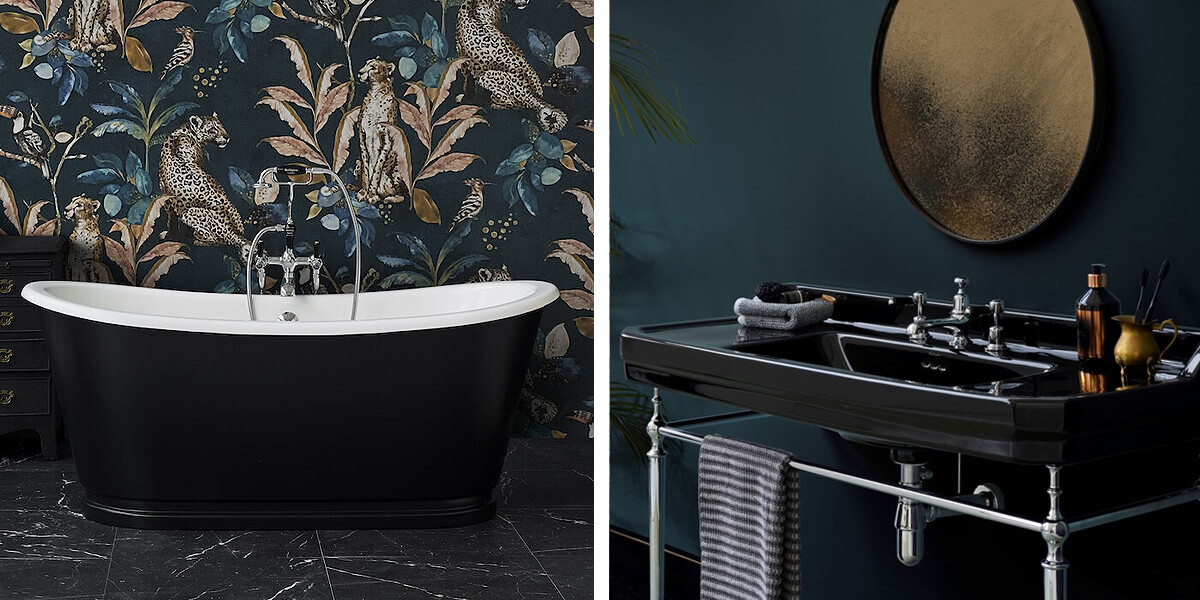 Black is the perfect hue for creating contrast, balancing out subtle shades, and making an impact. It also serves as a base colour to bring out other colours and defines completely missable shapes. It can also be a perfect ingredient for colder bathrooms that need warmth and depth. Its biggest plus is its ability to adapt to anything from a beautiful clawfoot tub to a basin tap. The strategic use of black can also influence the emotional experience of the bathroom space, whether it's drama, elegance or romanticism. Like white, it is a colour that can be used with almost any other colour in the colour spectrum. No wonder it's a favourite with designs and homeowners.
---
Choosing the Right Black Fixtures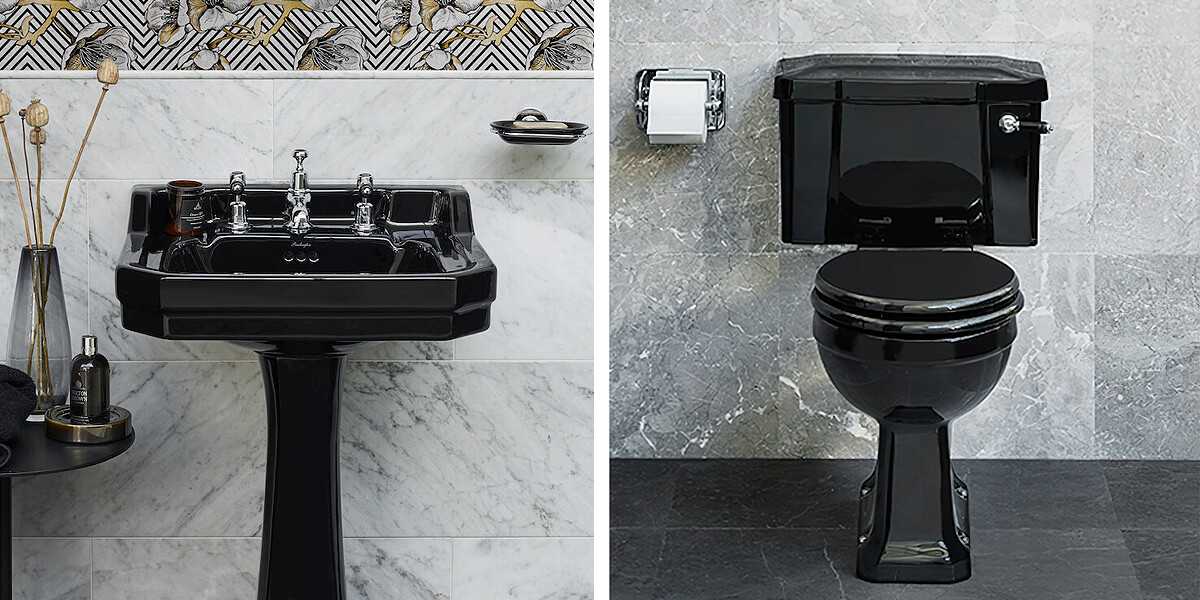 Incorporating black into Victorian bathroom design is easy. Use it on sanitaryware such as basins, baths, and toilets. Make a statement with the use of a Black sink. The shade makes a bold expression of the classic sink design and can offset all kinds of brassware finishes such as gold, chrome, antique silver and brass, which makes it a luxurious deviation from the standard white basins. Pedestal sinks have an elegant appeal and a grand posture that looks regale in Black.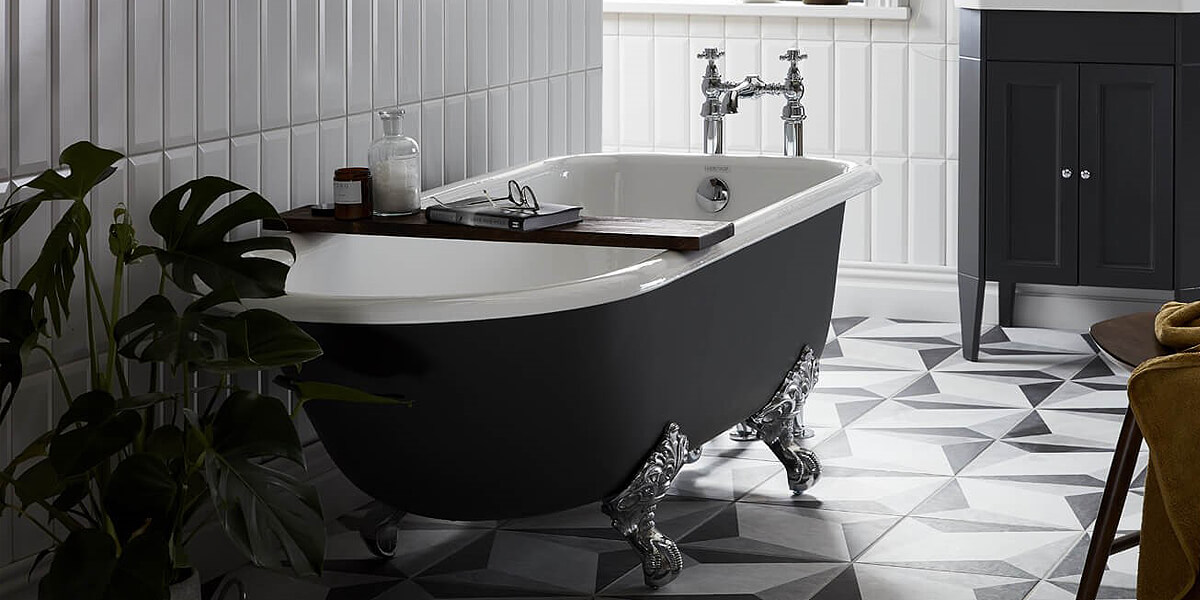 Black vintage tubs are equally gorgeous. Simply replacing the standard white clawfoot tub with a black model can instantly refresh the bathroom design. Roll Top Baths display a freestanding nature and come with claw-shaped feet, mostly made from heavy cast iron. Both a clawfoot tub and a pedestal sink are associated with luxury bathrooms and, when used together, create double the impact and enhance comfort.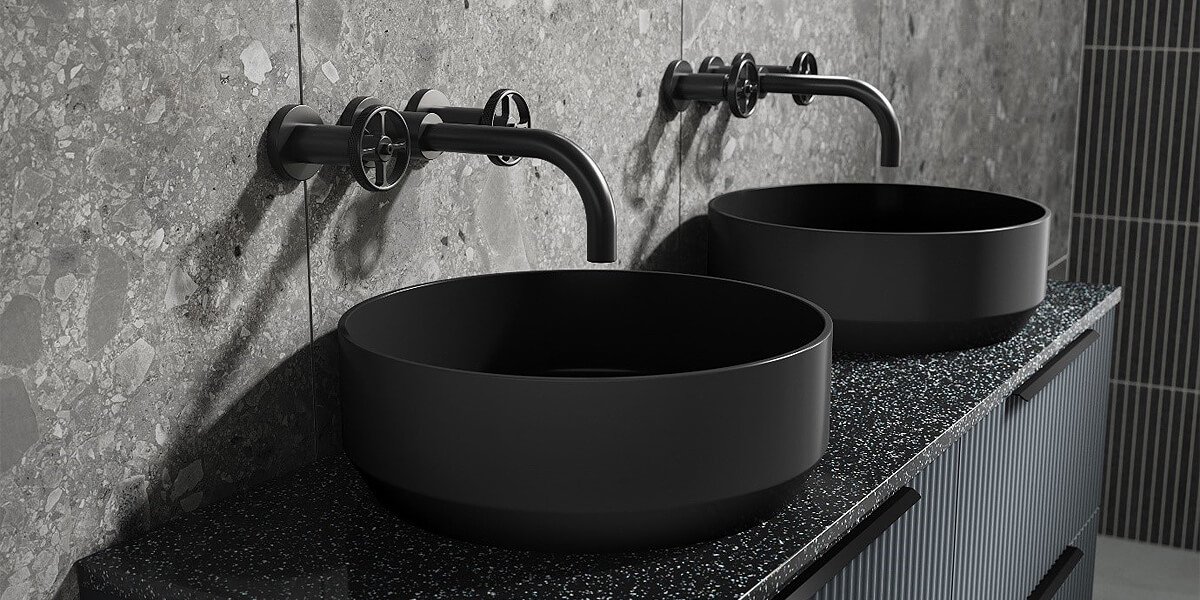 Black Taps can become a desirable bold choice for a lighter countertop or sink. The juxtaposition of black and lighter elements will enhance the marvellous bathroom with a traditional vibe. Vintage black taps, drawer pulls, shower accessories and cabinet knobs have intricate detailing and help create that nostalgic antique vibe. Black, highlighted with antique brass or copper finishes, can become just what your retro-inspired interior needs. Vintage Black Taps and accessories looks stunning when used with natural materials like stone, marble, and wood.
But remember, that black fixtures or fittings must complement the overall style and colour and must never be used in isolation.
---
Use Black on Tiles, Walls, and Floors
Black is the perfect contrast to white and will create the classic monochrome bathroom design. And when you want to achieve an energizing and dramatic space, there's nothing better than painting the bathroom walls, tiles, or floor in this shade. A deep black is just the shade that allows you to experiment and helps build the statement wall or floor you always wanted! You can also look at our global guide showcasing the rich history and diverse tile designs from every country, influenced by various civilizations and eras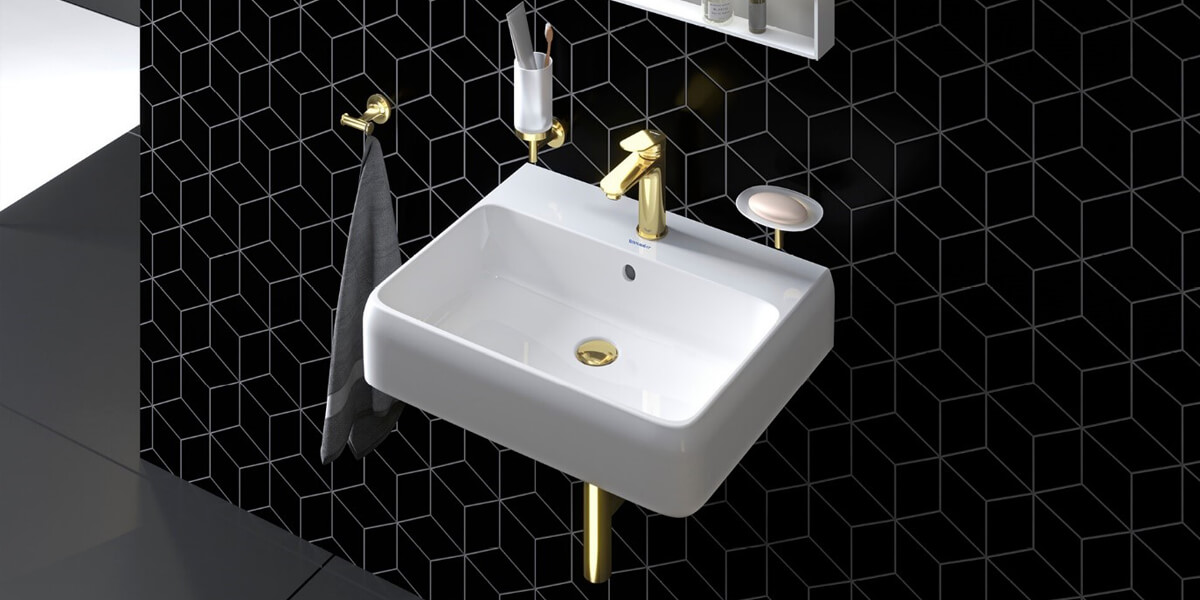 All white, neutral spaces are cool, but a hint of black can define the mood and add dimension. When used in the bathroom, black textured tiles lend elegance and sophistication like no other. Just what you need for understated luxury!! You can select from so many vintage-inspired designs, from abstract to wonderful symmetrical ones. You can add depth to an all-white bathroom using patterned black tiles on the walls.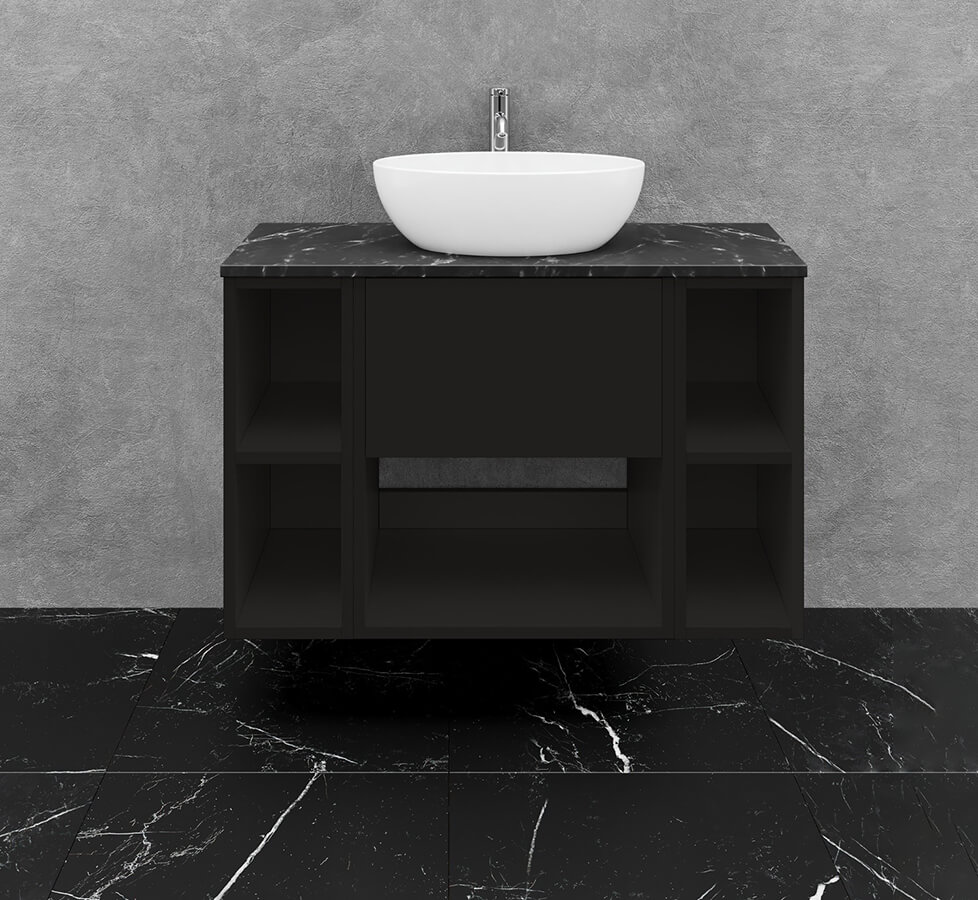 Elegant, ebony black floors are also very trendy, and many designers are obsessed with the gorgeous bathrooms they are known to create. For a blissful space, combine the black floor with textured or plain walls in lighter colours such as grey and even white. Flooring material is usually all-natural, such as wood, marble or stone. Just what you need for an exotic touch without the need for accessories!!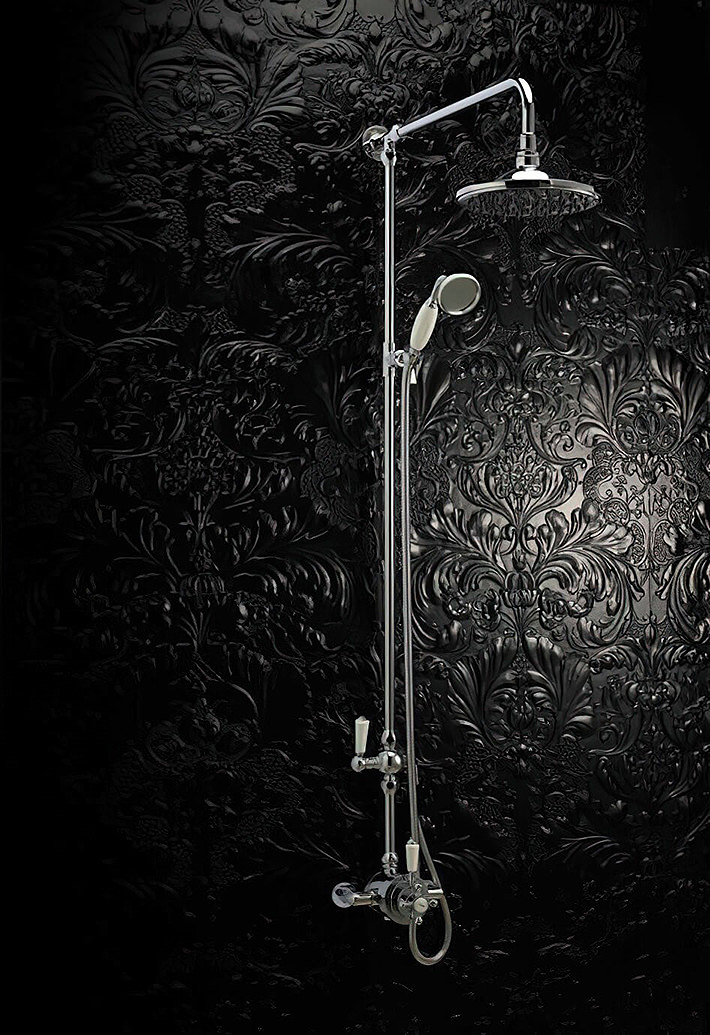 Textured black wallpaper adds three-dimensional depth and warmth to a space. Its impact simply cannot be matched by a flat wall as not only does it spell visual splendour but also hides all the imperfections. When you are looking for a classic look, floral black printed wallpaper works well when you keep the rest of the space neutral. A printed wallpaper is the perfect wall covering to complement gold or brass-rimmed mirrors or antique silver brassware. The wallpaper has a special look and a special finish quality, and if you wish, use those made using sustainable manufacturing practices. You can further deep dive on wallpaper ideas to transform your bathroom.
---
Accessorizing with Black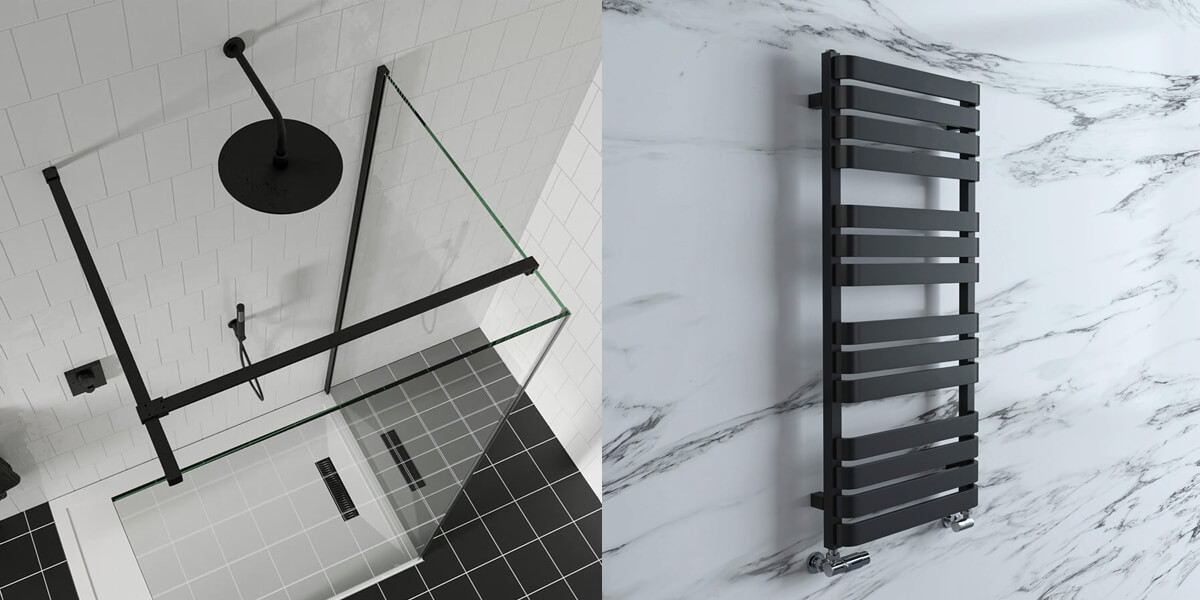 Opt for black taps, black shower enclosures, and other black bathroom accessories to enhance the vintage aesthetic. Anchor your bathroom design with black cabinets or vanity units, and finish it off by adding vintage accessories like black mirrors and lighting. Craft a wonderfully warm bathroom with the use of ambient light and a statement mirror. An intricately carved black framework can enhance the opulence and grace of the mirror. These black frames can be matte or gloss and muted or bright, in keeping with the overall vibe of the space.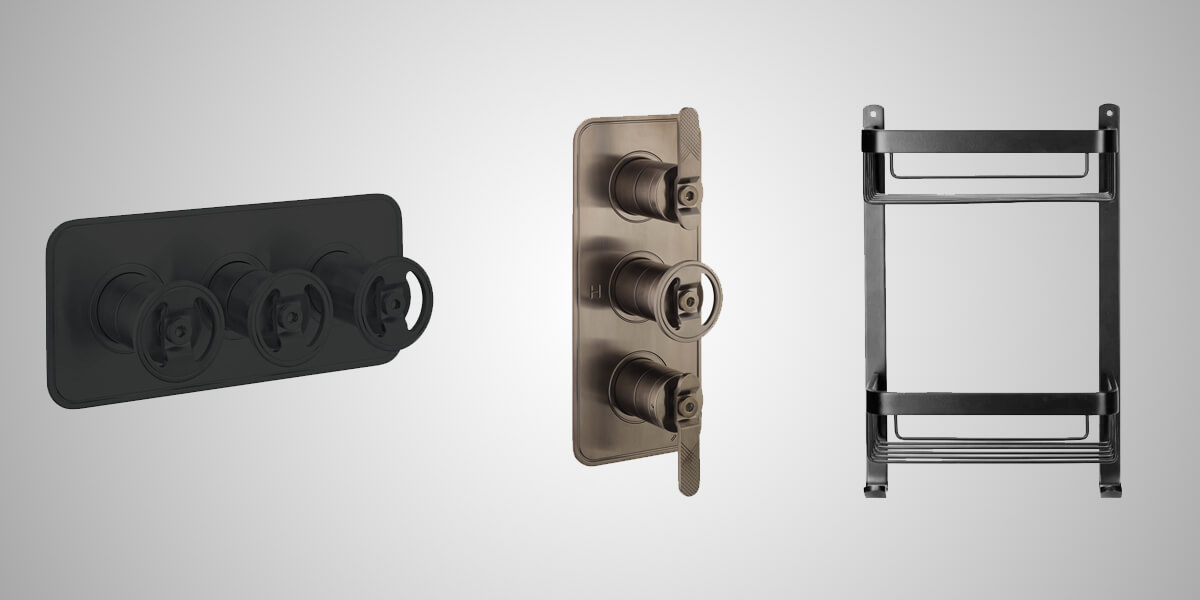 The space will achieve character from the strategically placed, carved oval mirrors and other artefacts in black. A classic vanity in black wooden tones provides the perfect contrast for an all-white or neutral wall or backsplash. The pale wall and vintage vanity unit can give the entire bathroom a dramatic and vintage look. You can introduce black not only through accessories but also through intricate patterns and subtle accents such as wallpaper or tile borders.
Antique shelving can make a world of difference to a bathroom and help bring in the classic aesthetic. You can look for antique or carved vintage black shelving units to recreate the nostalgia. You can also enhance the look of cabinets or furniture using black metal brackets and hardware. Balance the hardness of a black metal cabinet by using marble or wooden elements. Use classic pieces that are not only appealing but will also serve as useful storage units.
---
Combine Black with Other Colors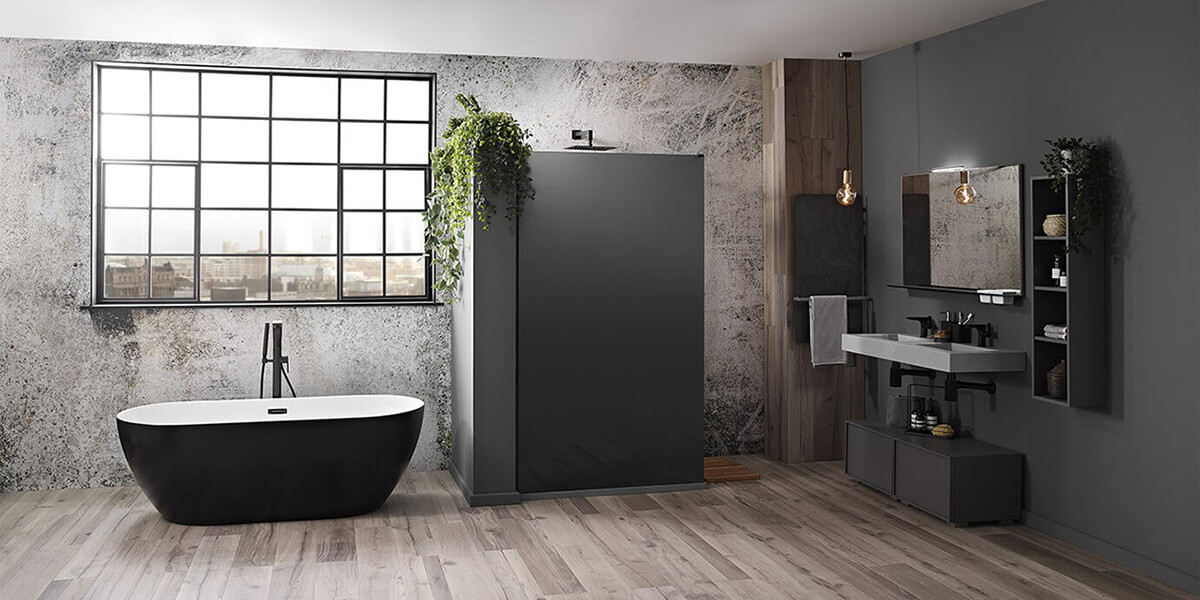 You can use Black to make a statement as an accent colour or as a neutral base. As discussed earlier, black combines well, not just with lighter tones and neutrals but also with fiery red, blue, and other warm colours. Black tiles on the wall serve as the perfect backdrop for a traditional wood vanity.
The use of soft lighting and the addition of bright flowers and foliage plants enhances the mood of an enclosed space. The liveliness of indoor plants lightens the overall look, and if your bathroom is dark with not a lot of natural light, then use moisture-loving plants. Light-loving plants thrive in bright, airy bathrooms with lighter walls and dark or black floors.
Warm tones greatly complement black walls. Punctuate your space with vintage art pieces in red and blue or multi-hued paintings for an elegant pop of colour. Get a rustic black mirror to brighten a whitewashed station. For decorative touches, use black and gold floral wallpaper and offset it with a vase full of flowers in pink or grey. Add a wooden door or wicker basket to complete the design scheme. This is what traditional bathrooms looked like.
You can also mix traditional and modern elements, such as a contemporary sink with elegant silver-finished basin taps and fixtures. You can pair a black tiled bathroom wall or basin with gold taps for one of the best looks in traditional design! Antique brass fixtures or frames can also transform the simple black into an extraordinary hue.
---
Conclusion
Black is a very versatile neutral and will add warmth and elegance to a classic bathroom design, and just like white, it also blends well with gold or silver. Whether you have a small ensuite or a big bright bathroom, there are several ways you can incorporate Black into your space. Along with Black, the Victorian-inspired look promotes the use of brass and gold accents for brassware, hardware, and light fixtures. The overall theme can be subtle or bold, depending on personal choice, so you can find the right kind of Black-matte or glossy or use both in a host of textures.
The choice of going bold with black is a smart move for your next bathroom renovation project!! You can experiment with its various tones and textures to fine-tune the final look. You can go with a classic stone sink, framed mirror, arches, and even pillars to get a fresh space that is equally timeless.