Started in 1817
Duravit started out in 1817 as an earthenware factory that produced crockery in Hornberg, Germany. In 1956, Duravit evolved from producing earthenware crockery to porcelain and later extended sanitary ceramics to their product range. The success of sanitary ceramics production lead Duravit to offer bathroom accessories.
Duravit opened a new production plant in 1994. They expanded across the world in the first decade of the 21st Century and established subsidiaries in Turkey, India and China. Today, with their innovative technology, Duravit AG produce modern sanitary ceramics and the brand is available in over 100 countries.
Simplicity meets luxury
If you are looking for a contemporary feel over extravagance, then Duravit Puravida fits the bill. The designs, by Phoenix Design, ingeniously combine minimalist detailing with a modern, feminine touch for an easy to use, attractive bathroom. Washbasins, toilets, bidets, bathtubs and bathroom furniture in this range are given the attention to detail that provides a subtle, luxurious feel.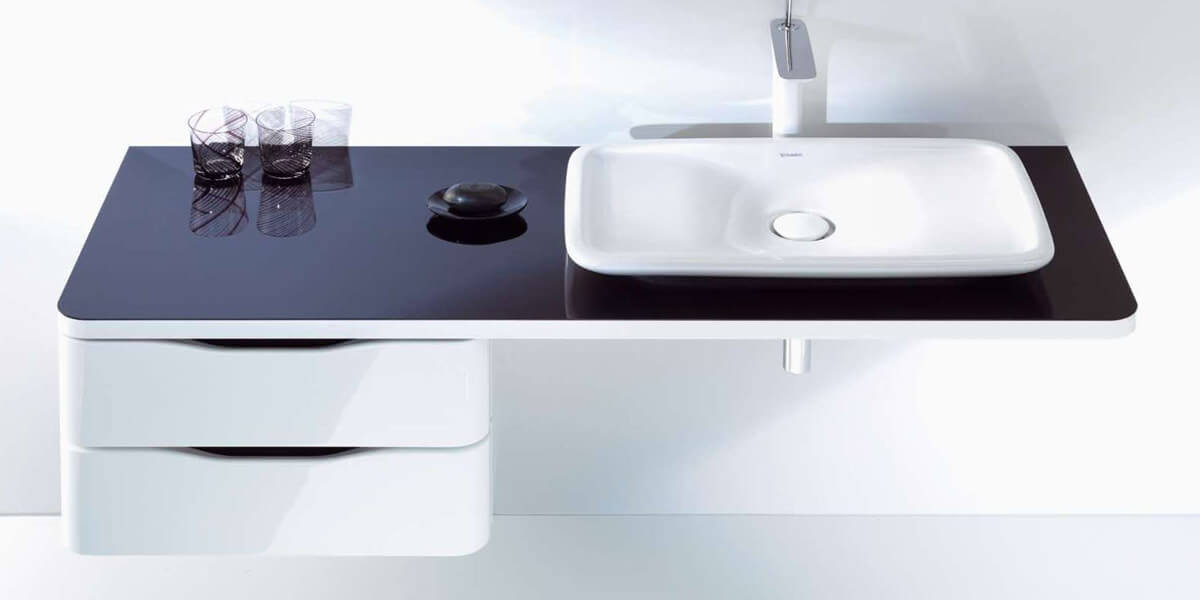 What to buy from the Duravit Puravida range
The bathtubs come in rectangular or curved rectangular designs in various sizes that suit your needs. All are of modest designs and feature 5mm sanitary acrylic for durability. Deep and shallow washbasins come in beautifully, curved rectangular designs with the ease of a ceramic covered slotted waste feature. Choose from a range of floor standing and wall mounted toilets and bidets on offer as well as complementary bathroom furniture to complete your bathroom's new look.
All ceramic products feature a WonderGliss surface finish to keep it clean and have a long-lasting shine. With smooth contours and simplicity in design, these products fit gracefully and effortlessly in any sized bathroom.