Why Buy Shower Enclosures from us?
Apt and contemporary, our range is immensely spellbinding and inexpensive compared to other stores. Whether, you are looking for a curved, rectangle or a square shower enclosure, you can get all the variations from our on-line store, and just within few clicks. Every time you venture into a cubicle, which has been supplied by us, there's a new feeling of being refreshed and rejuvenated. It's all because of the cosiness of our products. They simply enthuse with exhilarating energy and ambiance inside the unit. We have encompassed new dimensions, including a vast range, in order to surprise one and all, offering the best that are soothing and comforting.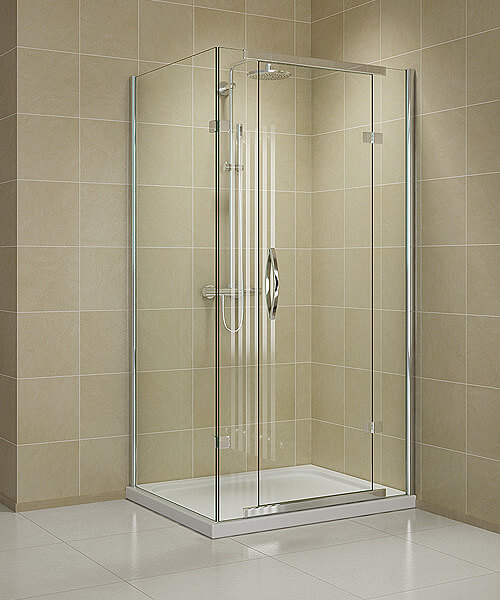 Furthermore, our complete range of large shower pods comes in small and large sizes such as 1200 x 800mm, 800 x 800mm, 900 x 900mm. We even have odd sizes such as 1200 x 900mm, 1050 x 950mm and 1000 x 800mm, and it is made easy to possess, without being worried of entailing expenses that dearer day by day. We offer you unprecedented quality and prices beyond imagination. Our range is dazzlingly magnificent, when it comes to practical functioning; they also reflect the technological superiority of the creators that are known from the reputed brands, with international acclaim.
Explicitly reflecting the urbanism and elitism in look, the spirit of provenance and manufacturers is evident within our range of bathroom enclosures. The manufacturers have converged creativity and quality to meet your fondest desires that fancy exclusiveness and beauty. Our range of shower cubicles, and after sales service is in incomparable in the online shopping parlance. We also end your search for economical and quality type shower units, for we're matchless when it is about price and assurance.
If you are still confused in selecting the right shower pod; give us a call, and our sales representative would be more than happy to assist you on selecting the right solution for your bathroom. Alternatively, you can also read our buying guide on "Selecting the Right Shower Enclosure"