Plumbing Accessories
The cache showcases efficacious wastes for bath, basin, shower, bottle traps, shower hoses, kitchen sink wastes along with the pipes and shrouds and flush pipe kits. While the cheaper quality wastes tend to break over time, QS Supplies sells the best in the class products delivering quality par excellence. The brilliant finishes make up for the beauty of these otherwise practical elements. Reputed brands like Laufen, Bristan, Ultra, Twyford, Sagittarius, Imperial, Hudson Reed, Vado etc. culminate to form this stupefying array of Wastes and Traps. QS Supplies to find the perfect product for your sanitaryware be it basin, bath or shower. You can be assured of the durability and longevity of these fixtures as they are backed with colossal guarantees by the manufacturers themselves. The Pipe Shrouds and Traps bought from our site can be easily installed without any hassles ensuring total peace of mind to the consumer!
Latest Reviews
QS-V73065
Burlington Tradition... W14
This is a beautifully designed chrome bottle trap -- simple and elegant. QS Supplies provides the best designed products, such as this, efficiently and at reasonable cost. I will contibue to use this friendly, helpful and great service which is great for discerning customers.
Overall Rating:

From: Annie Woudhuysen
| | |
| --- | --- |
| Quality : | |
| Value for Money : | |
| Style : | |
QS-V22164
Premier Bath Pop-Up ... E357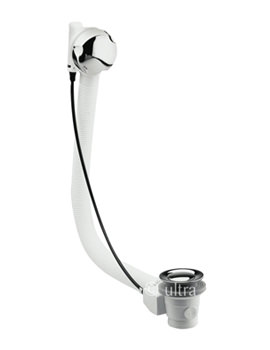 Good delivery schedule, ok price, part had all the required components and fitted well. Very happy all round.
Overall Rating:

From: ian taylor
| | |
| --- | --- |
| Quality : | |
| Value for Money : | |
| Style : | |
QS-V51871
Geberit Shower Drain... 150.555.21.1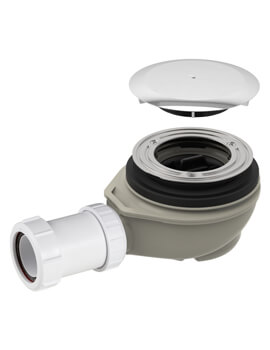 I bought a Geberit shower drain D90 QS-V51871 to our new shower room. It looks nice and is of good quality. The water goes slow through the drain but it is acceptable. Recommend it.
Overall Rating:

From: Agnieszka Kozlowska
| | |
| --- | --- |
| Quality : | |
| Value for Money : | |
| Style : | |