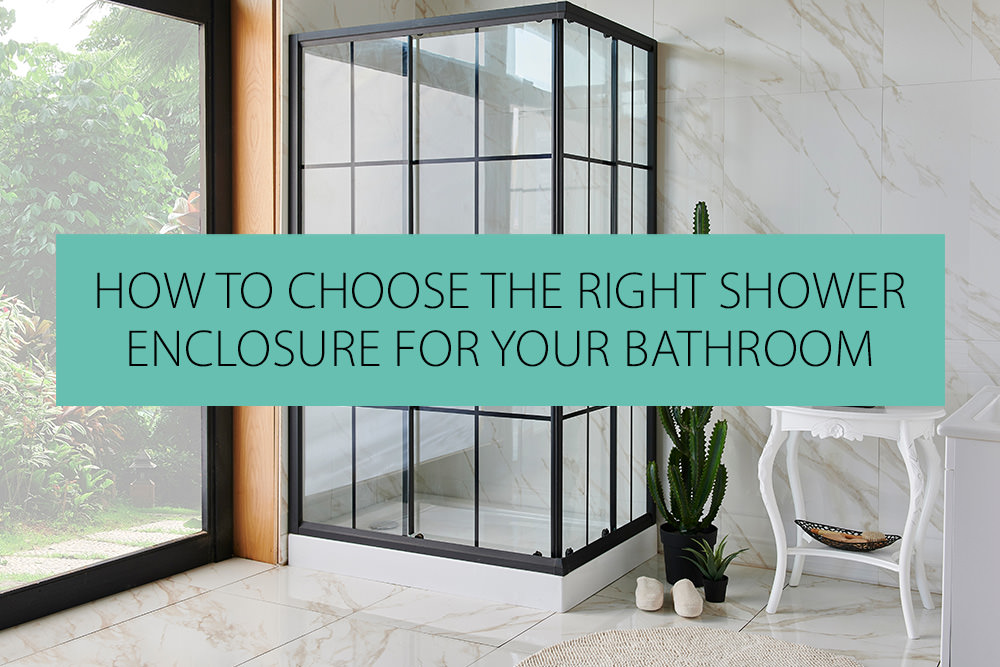 Installing a new shower cubicle or enclosure can be confusing when you weigh up the options. Should you go for sliding doors, a quadrant cubicle, bifold shower doors or even a wet room? We're here to help guide you through the various options and explain their relative advantages, helping you make the most of your space in your bathroom and get the right shower enclosure for your bathroom.
---
What is a shower enclosure?
A shower enclosure or cubicle is the panels that enclose your shower area, protecting the rest of the bathroom from splashes. There are a variety of ways to enclose your shower, including glass panels, doors that slide, pivot or fold open or even walk-in options. Your shower enclosure will also need good drainage, which can be provided by a shower tray. Just like bathrooms, shower enclosures come in all shapes and sizes, finishes and styles.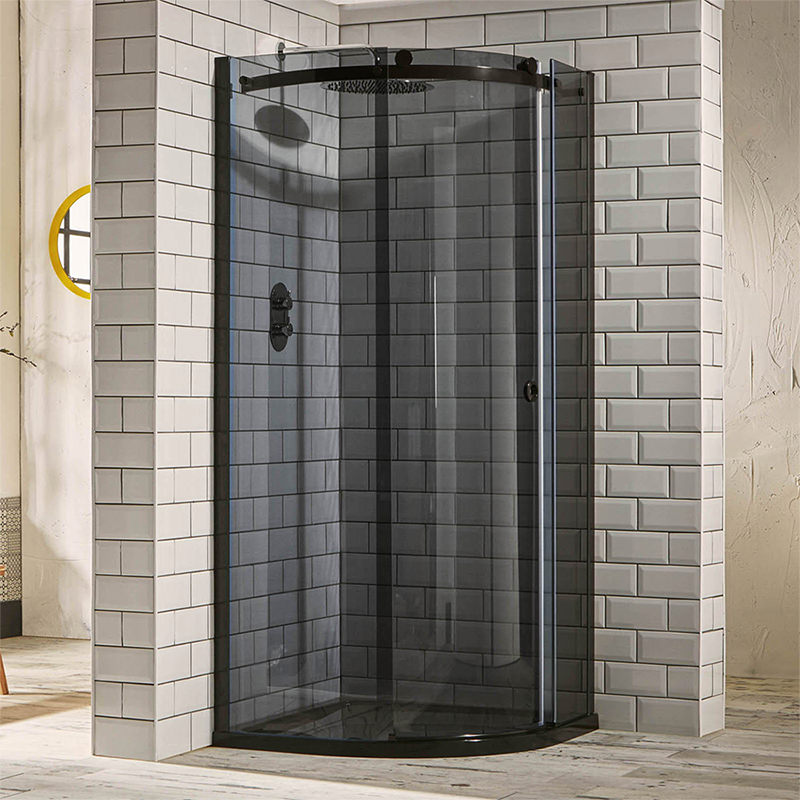 ---
What size and shape is your bathroom?
The most important consideration when choosing a shower enclosure is the size and shape of your bathroom. It's therefore vital that you plan ahead and take exact measurements in your bathroom.
The larger the bathroom, the more space you can dedicate to your shower enclosure, meaning you could choose from a walk-in shower or even a full wet room. Equally, the smaller your bathroom dimensions, the more you'll need to maximise space. We have a wide range of options available ranging from 800mm x 800mm (about as small as you'd want a shower enclosure to be to ensure it's practical and comfortable) up to 1,200mm x 800mm. As well as these conventional sizes, we also offer a wide range of alternative sizes to fit less traditional spaces and sizes. Shower enclosures can be fitted into virtually any space, including bathroom loft conversions, recesses, in odd-shaped corners and under sloping ceilings.
Another important consideration is what type of bathroom the shower enclosure is for. En-suite bathrooms generally feature larger, more expansive bathroom shower enclosures, while the second or guest bathrooms often include smaller, more compact cubicles.
---
What glass do I need?
The range of glass you can install in your bathroom shower enclosure has come a long way in recent years. It's now common to find toughened safety glass options and even easy-clean glass options, which make upkeep and maintenance a lot simpler. You'll also often find a range of glass thicknesses ranging from 4mm to 10mm and over. Generally speaking, the thicker the glass, the more hard-wearing and long-lasting it will be, while also giving the bathroom a more contemporary and luxurious feel.
Another choice to make is between framed, semi-framed and frameless doors and enclosures. This is entirely a style choice, with framed enclosures a more traditional option, and frameless styles often viewed as more contemporary and modern.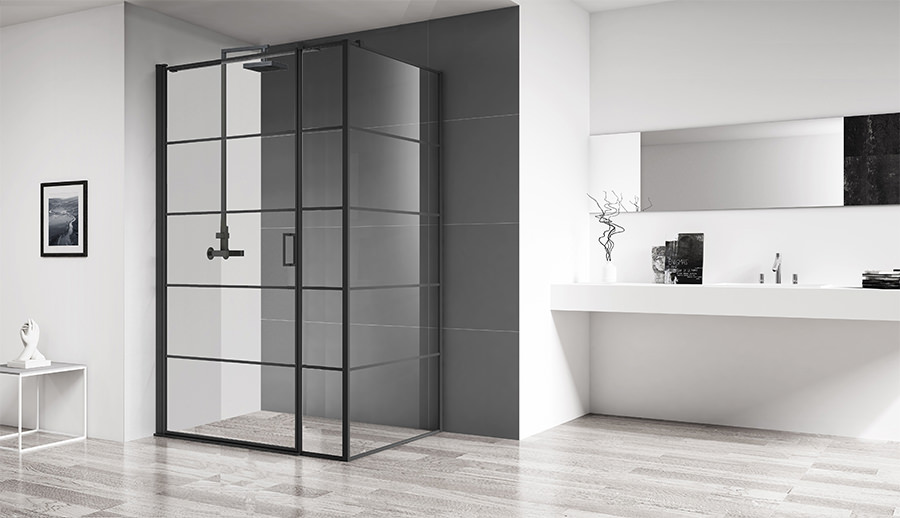 ---
Where will the shower be positioned?
As well as considering the size and shape of your bathroom, the position of the shower enclosure is crucial. Shower enclosures can be very versatile and can be fitted into tight spaces, including corners and recess spaces.
They can also be fitted behind the bathroom door or in hard-to-use corner spaces. Pair your shower cubicle with a folding shower door, and it will really help maximise the available space.
Corner shower options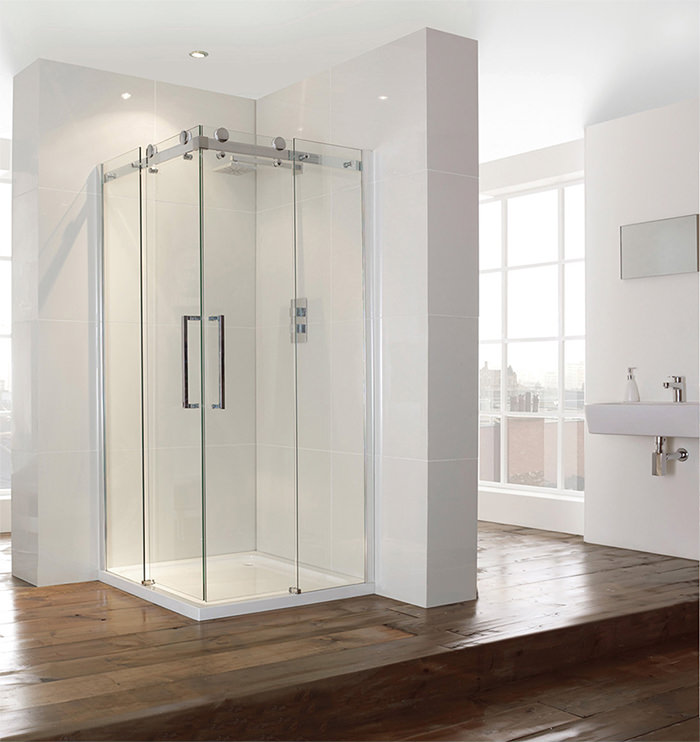 Positioning your shower cubicle in the corner is one of the most flexible options. One option is to go for a quadrant enclosure, which will make the most of your space while also allowing for a large, more-relaxed shower experience.
One of the easiest options to install is a fully enclosed corner entry shower. The corner entry maximises your space, while the design neatly separates your wet and dry environments. Plus, as well as a wide range of styles, sizes and finishes, a corner entry shower cubicle can be modified to include soap baskets and towel rings.
Alternatively, you can mix and match your enclosure options with a shower door and various door panels.
Recess shower enclosure options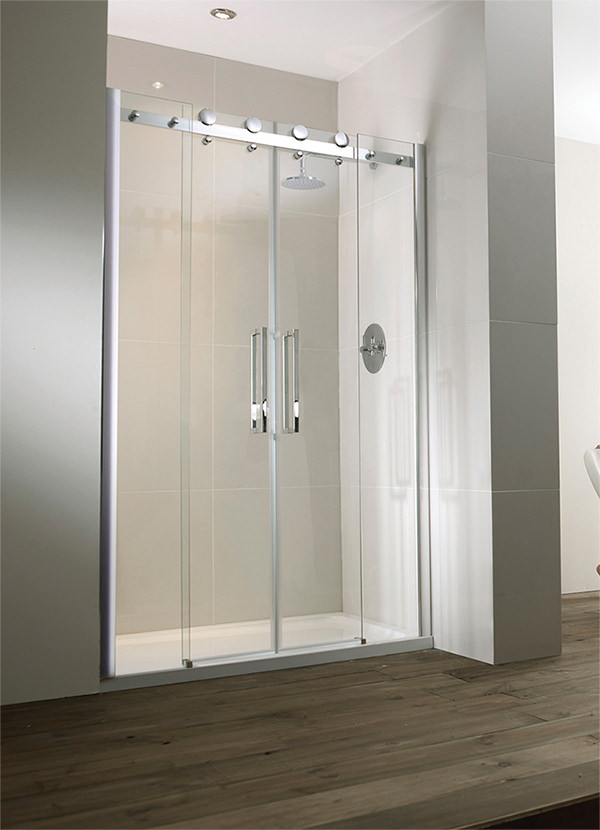 A recess might seem like an odd-shaped space, but it can often be the perfect position for a shower enclosure. The space-saving design means you can create an enclosed shower area with just a shower door and a square or rectangular shower tray. Handily, there is a range of door options for recess spaces, including pivot, sliding, bifold and hinged shower doors.
If you're upgrading or replacing your shower enclosure, it can be tempting to redesign your bathroom layout. One point to remember is that if you do move the shower location, you'll need to install new plumbing and drainage. Alternatively, make the installation of the new shower a lot more straightforward by using the existing drainage and cold and hot water pipes.
Walk-in shower enclosure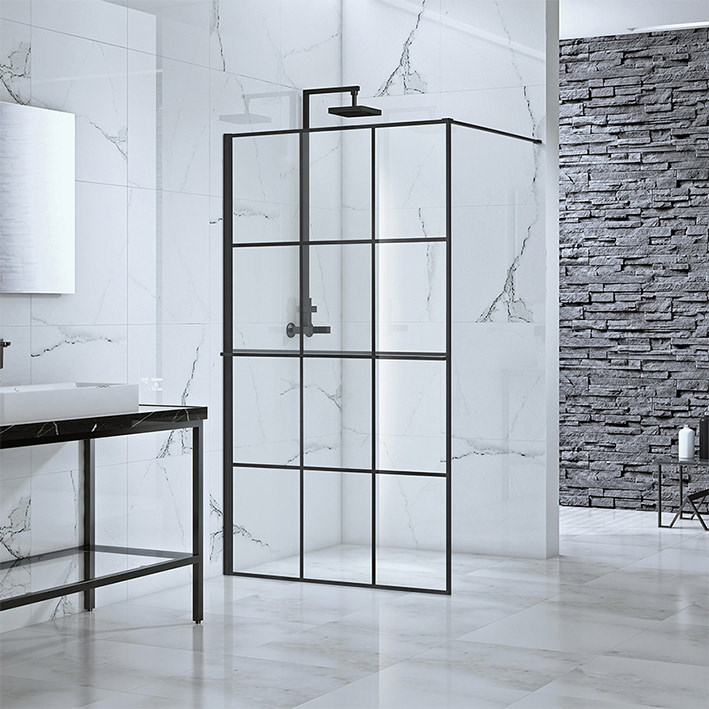 One of the most stylish bathroom options, a walk-in shower is an open-plan space with an open entry. Best used in large bathrooms, they're a luxurious and stylish addition to any bathroom. But as well as looking good, many of our options include toughened safety glass. Inject a little design flair into your bathroom with this simple but oh-so-stylish black-framed shower screen.
---
Do you need a shower tray?
A shower tray ensures that the water draining from the shower flows towards the drainage point. The easiest solution is to get an all-in-one shower enclosure that includes its own shower tray. The tray will be specifically designed for a perfect fit, minimising the possibility of leaks.
There is a wide range of shower tray options to choose from, including a variety of styles and materials like stone, ceramic, acrylic and plastic. If you want to buy and install your own shower tray, make sure you have the exact measurements.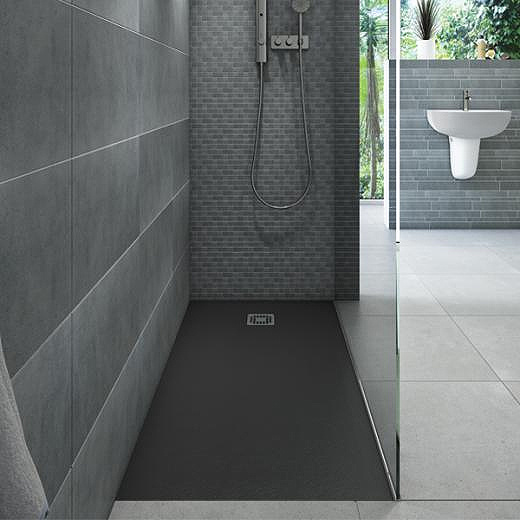 ---
Bath screens
If space is at a premium, an easy way to accommodate a shower is to combine it with your bath. And fitting a bath screen will let you get the best of both worlds while keeping the rest of your bathroom splash-free. There is a wide variety of options to choose from, including left- or right-handed versions, swing-opening screens and foldable screens with up to three pleats to really maximise your space.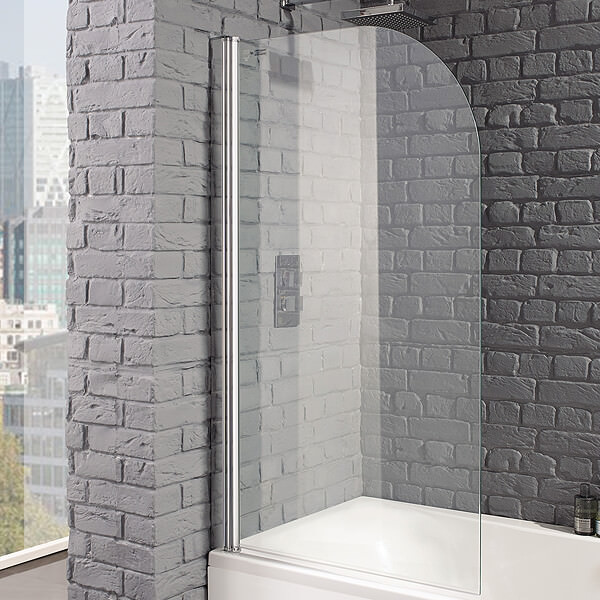 https://www.qssupplies.co.uk/bathroom-furniture-shower-taps/2202.htm
---
Summing up
Just as with your own bathroom, shower enclosures come in a wide range of styles and finishes, meaning it should be relatively easy to find the perfect shower enclosure for your bathroom. Important considerations include the size and shape of your bathroom, where the shower will be located and how large you want your shower to be. There is then a wide range of styles, finishes and materials to choose from to truly make your shower cubicle feel an integrated part of your bathroom.