16 Bathroom Ideas for Your Rental Property
Published on: 07/06/2022
Last Updated: 07/06/2022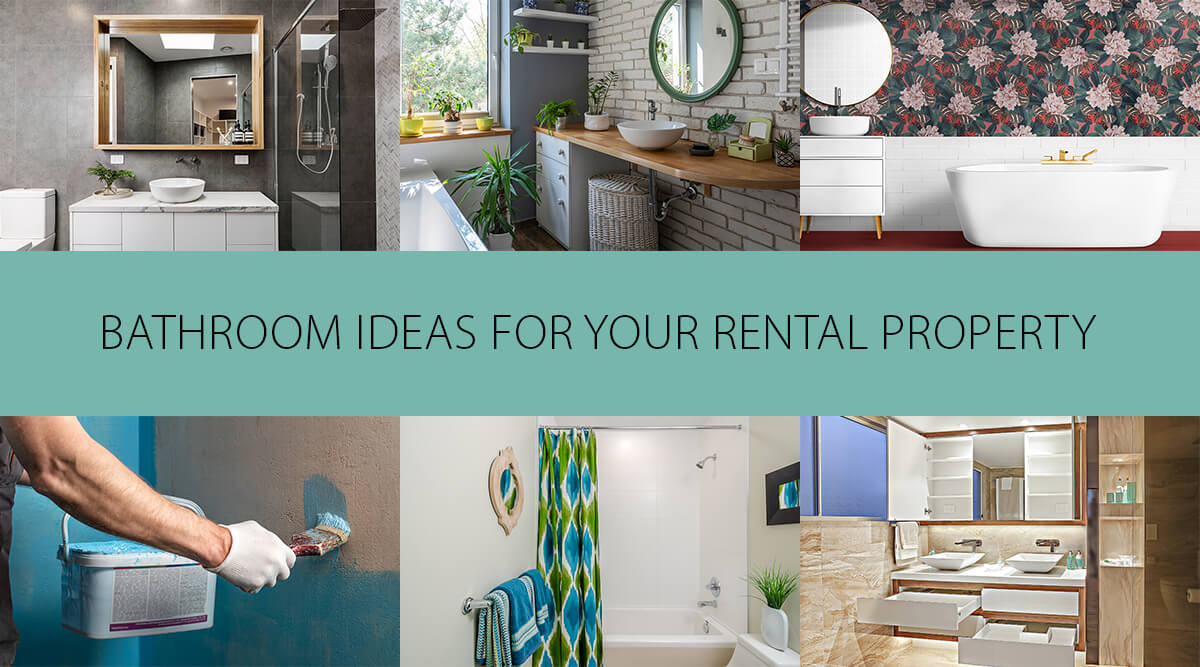 Did you know that people spend about 770-855 days in the bathroom during their life? While you may not realise it, you may take up to an hour daily in this space-showering, shaving, styling your hair, or brushing your teeth.
As a landlord or potential tenant upgrading your rental bathrooms are the perfect way to make them more attractive and comfortable. Besides, you can improve its functionality and enjoy using the space. Continue reading this article to discover 16 creative rental bathroom makeover ideas.
---
1. Repaint It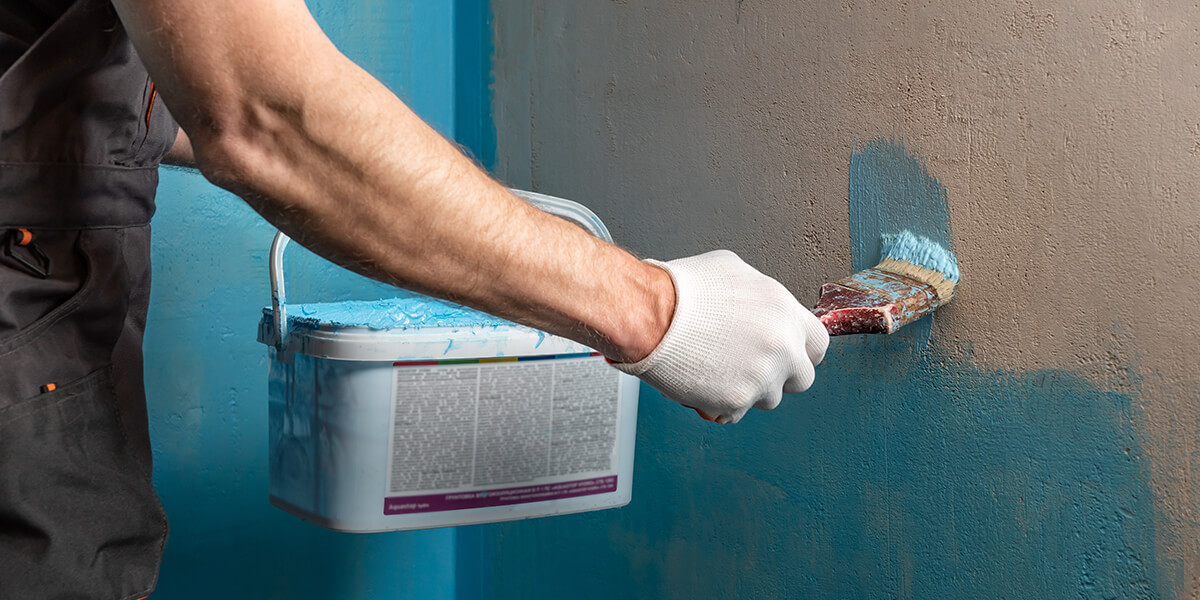 Painting your rental bathroom is a simple way to change the atmosphere and customise the space. It also upgrades old walls, allowing them to match with new or modern decor pieces.
If your bathroom tiles are dark, consider complementing them with paint in vibrant colours like white, blue, or peach. However, ensure the selected shade doesn't contrast the tile pattern and the hue of fixtures in the space.
Dark colours are stylish and perfect for a modern bathroom. Paint the walls black or navy blue to complement a white bathtub, countertop, or sink and create an elegant aesthetic. If you have bathroom wall cabinets, consider painting them white to create an attractive contrast.
---
2. Apply Wallpaper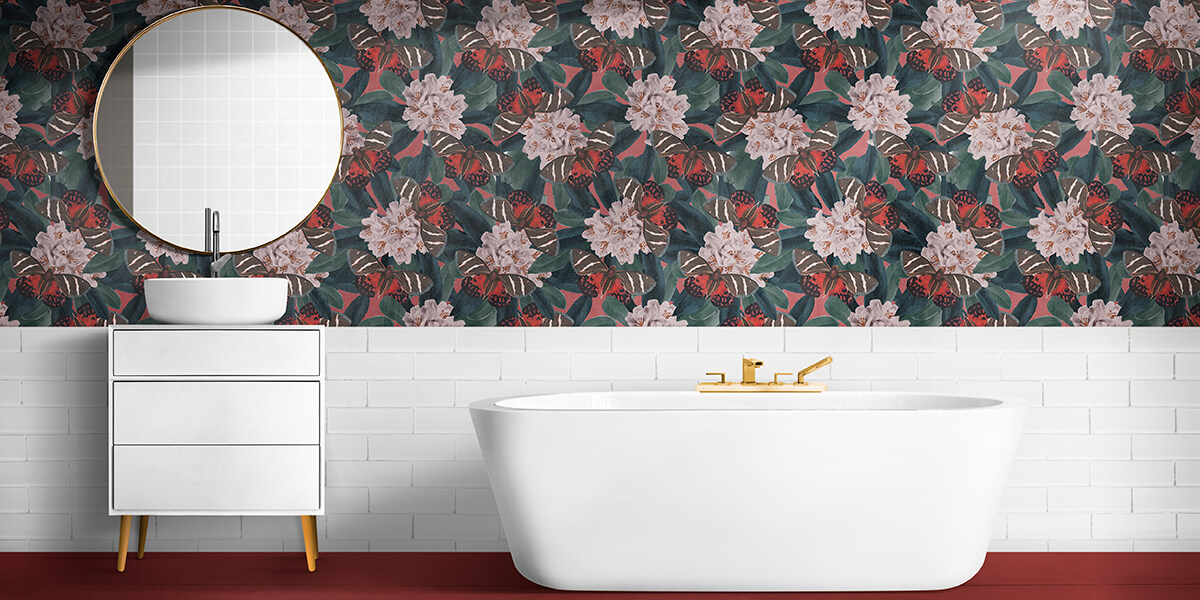 Installing removable wallpaper or temporary wallpaper is an affordable idea for bathrooms. It's also perfect for a rental property that prohibits tenants from repainting their rooms.
If your bathroom has dark flooring and wall tiles, go for plain temporary wallpaper or one with soft patterns. On the other hand, choose a bright floral or textured one if the space has dull-looking tiles. This way, you can enhance the bathroom and make it visually appealing.
---
3. Add Mirrors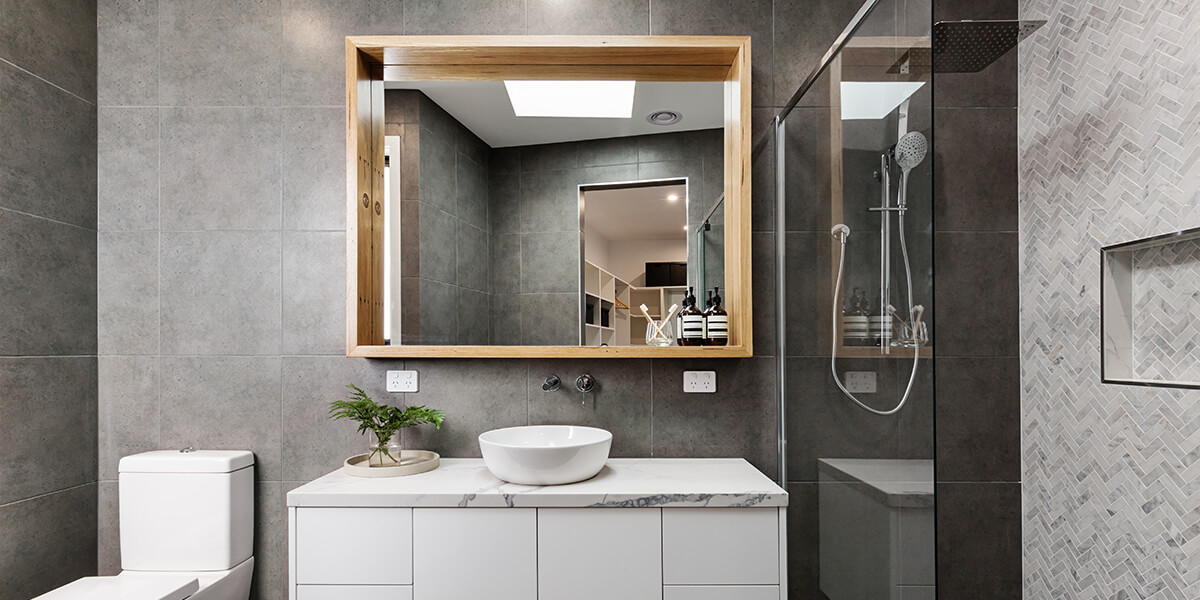 If you have a tiny bathroom that feels cramped up and untidy, make use of some creative bathroom space renovation ideas. Consider using mirrors to make the small space feel bigger and well-lit.
If you have small mirrors on the wall or cabinets, replace them with large decorative ones that reflect plenty of light.
Adding mirrors during a rental bathroom makeover is the perfect way to hide imperfections. For example, you can use them to cover nail holes and areas with uneven or peeling paint. You can also hang them on discoloured patches to avoid additional painting costs.
---
4. Use Creative Storage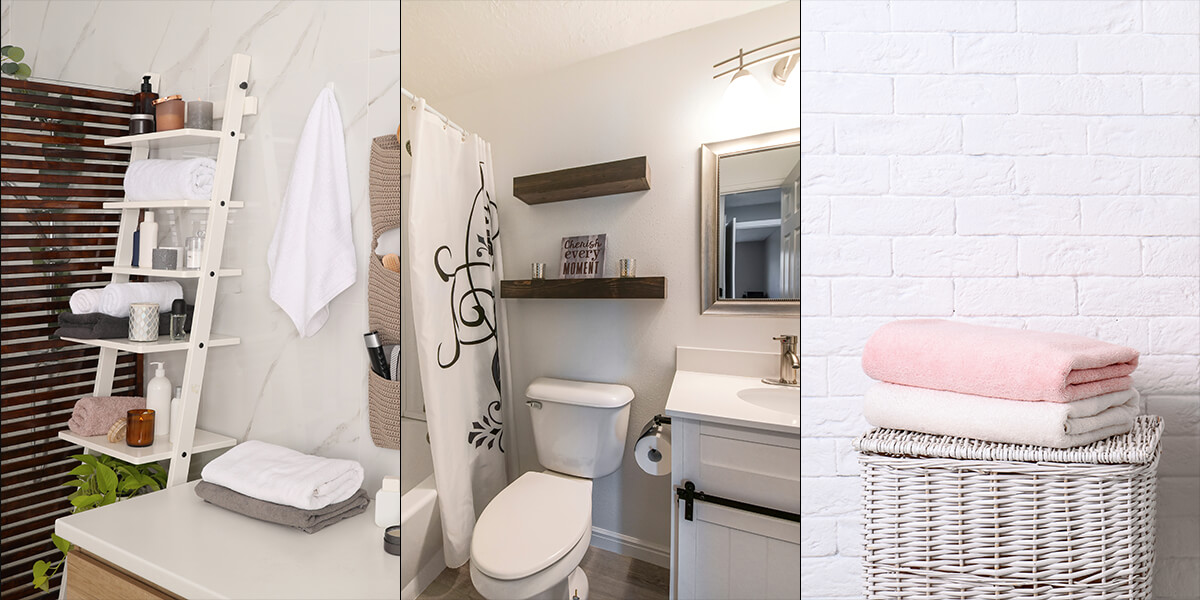 Placing personal care products in the bathroom without a proper storage can make the space look unappealing. Multicoloured containers may also clash with the decor and sabotage your makeover efforts.
Install creative bathroom storage to organise your products and decorate the space. For example, fix floating shelves above the toilet and use small trays to hold containers. Moreover, get a wide storage ladder and use decorative baskets to store your items.
---
5. Replace Shower Curtains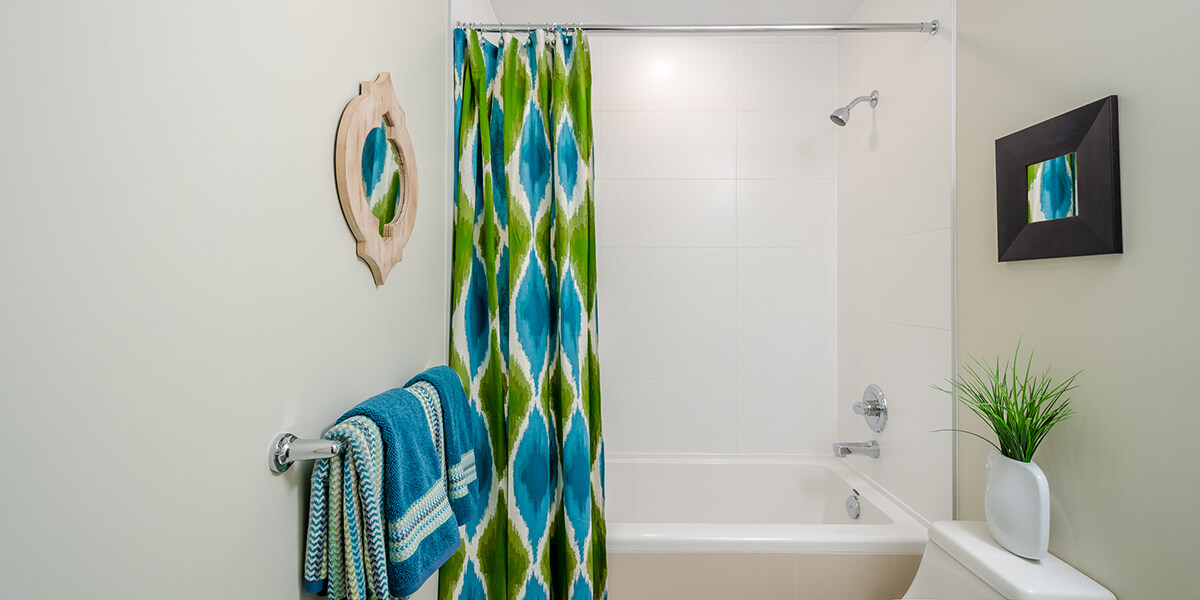 Yet another bathroom accessory that renters can use are shower curtains which keep your bathroom floor dry and improve privacy.
Get bold coloured fabrics to replace a plain shower curtain. Pick rings that match the rod or repaint it to create a cohesive look. A bold shower curtain will upgrade your bathroom and create a modern feel.
---
6. Don't Cover the Windows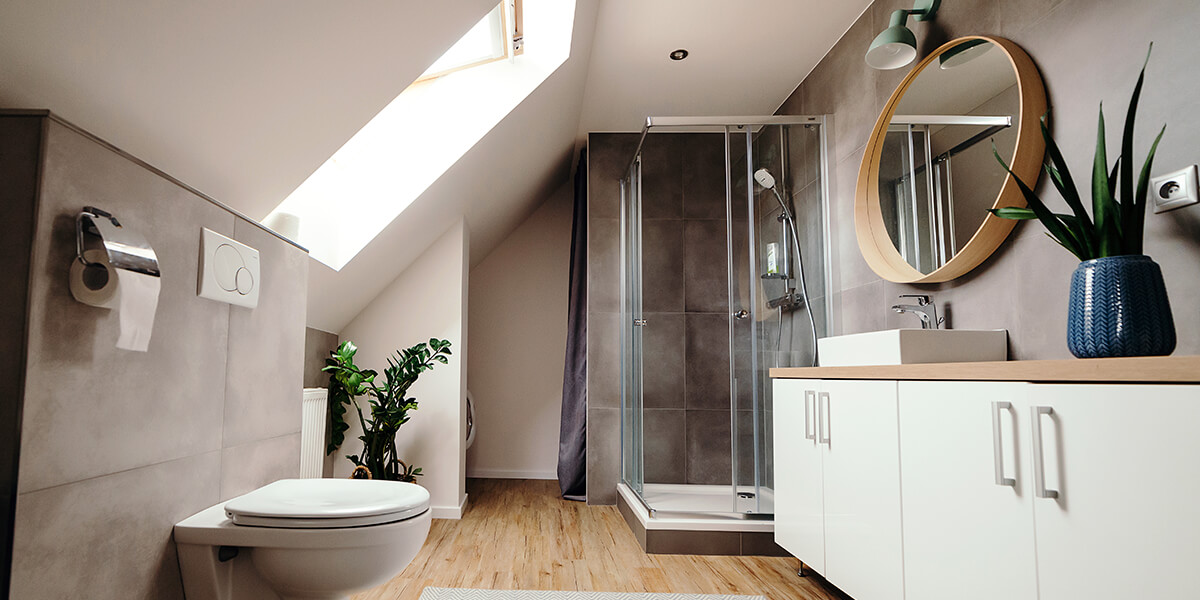 Covering bathroom windows will limit natural lighting and make the room appear dull. If your windows are high, remove curtains or blinds to allow natural light.
Install a decorative film if you have low windows and are worried about privacy. These have exciting patterns and textures that will make the space look elegant while improving privacy.
---
7. Get Some Plants and Florals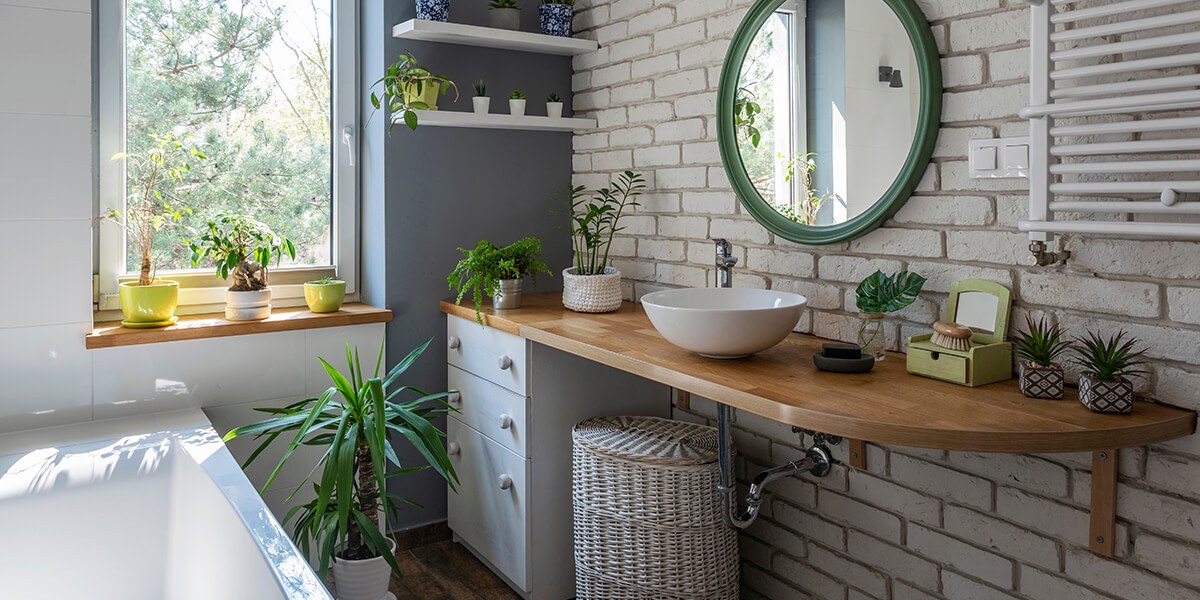 Are you looking for decor ideas to make the rented property feel luxurious? Well, consider placing large and small-sized bathroom plants strategically.
Put them on the bathroom countertop or bathroom vanity to accent the background colour or on the window stool. Using green foliage to decorate your bathroom enhances the colour schemes at a low cost and eliminates excess moisture and foul odours. Alternatively faux flowers or plants or paintings work equally well.
---
8. Get a High-End Ottoman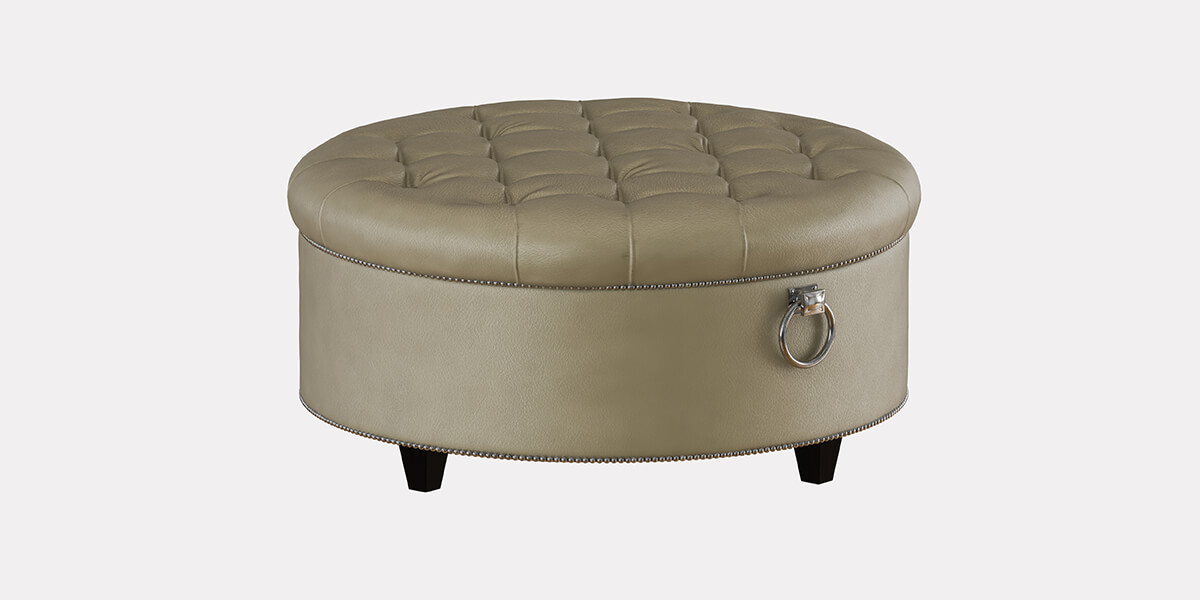 Do you want to make your ensuite bathroom feel luxe just like the living room? If yes, place a round ottoman beside your bathtub or shower area.
Pick a light-coloured leather ottoman for your rental bathroom makeover if the space has a white or grey theme. Alternatively, select a bright-coloured one if you have a dark bathroom design to brighten the room while giving it a sleek feel.
Button-tufted ottomans are trendy and perfect for luxurious bathrooms with less texture. Suede ones are ideal for rooms with a shower curtain or a skirted sink.
You can place kids' toys and decor items like candles, toiletries, or lighters on the Ottoman and double it up as a comfortable sitting space.
---
9. Use Vintage Pieces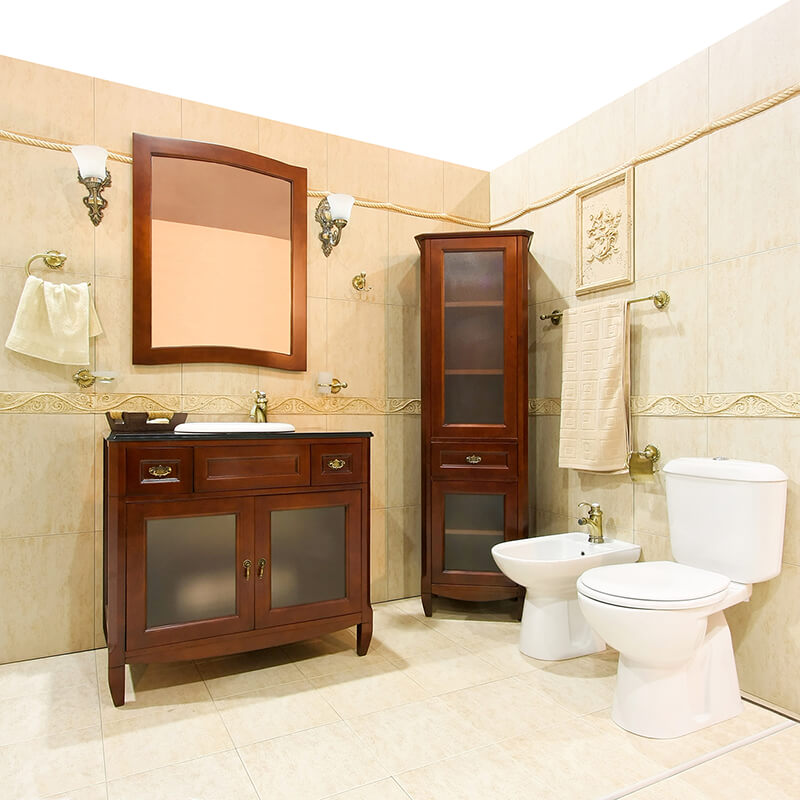 Vintage pieces add charm and character to a bathroom. Replace your drawers with tall traditional wooden cabinets. And place white towels on the open sides to create a contrasting look. You may then use the enclosed sections for personal care products' storage.
Another vintage item you can add during bathroom redecorating is a mirror. The gilded frames will contrast nicely with modern pieces and create a unique look. They also upgrade the space and add a luxurious personalised touch.
---
10. Create a Skirted Sink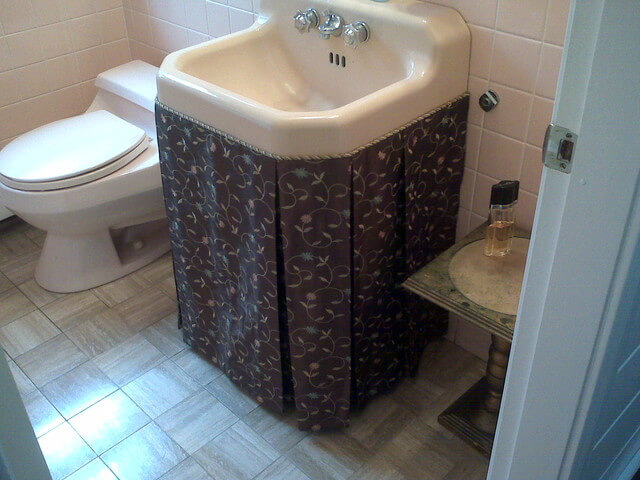 Editorial credit: https://www.houzz.in/photos/sink-skirt-with-box-pleats-phvw-vp~108284
Creating a skirted sink involves installing a rod and curtain below the fixture. If you have cabinets under the sink, you may remove or cover them with a decorative skirt.
A skirted sink is a perfect way to add texture to a bathroom, especially if you don't have a shower curtain. And you are also including a specific colour in the space's theme without repainting.
Another benefit of a skirted sink is that it allows you to cover cluttered cabinets or conceal cabinetry that doesn't match the rest of the room.
---
11. Opt for Exposed Bulbs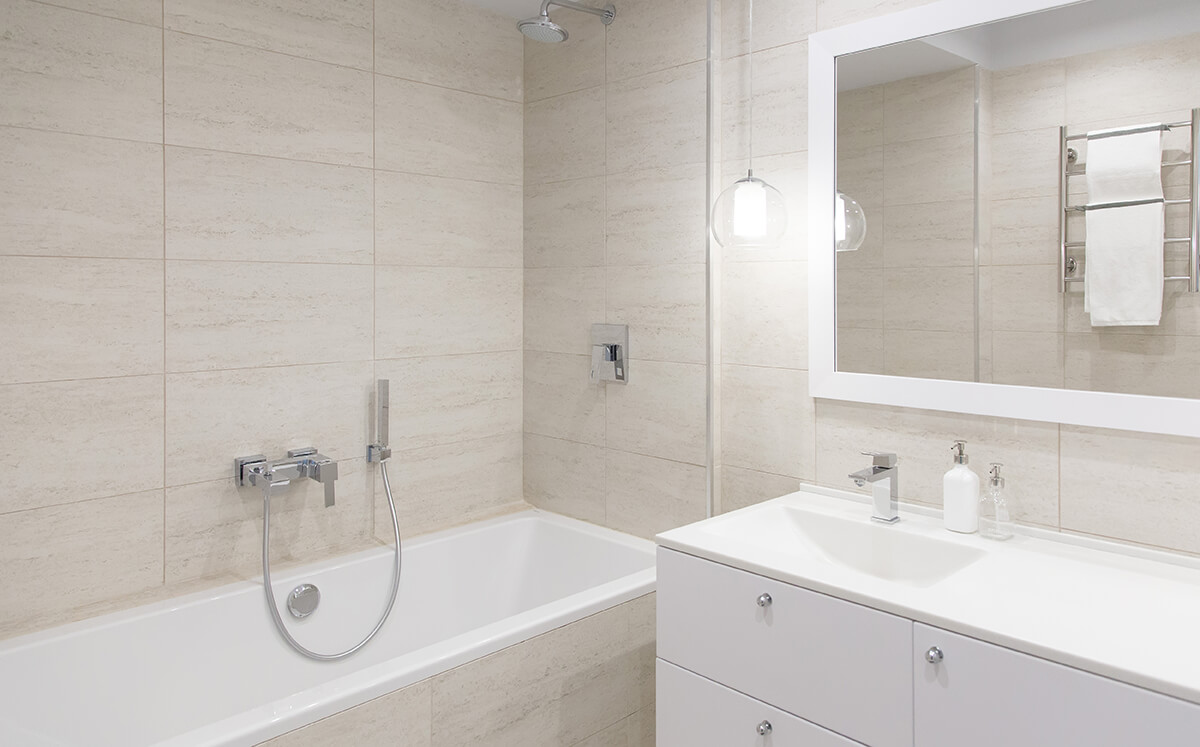 Many people cover bathroom bulbs to lower the amount of light. Unfortunately, this issue can diminish the aesthetic appeal during the night.
Remove bulb covers to improve light distribution and highlight the entire bathroom. Place hanging bulbs over white surfaces such as the sink, bathtub, or countertop to create a reflective effect.
---
12. Use Mats and Rugs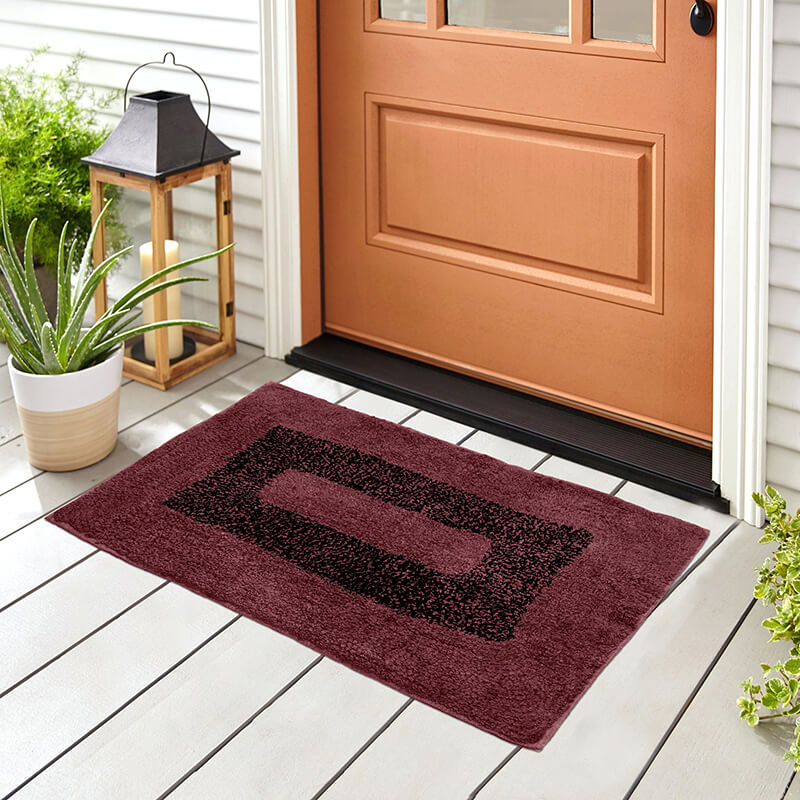 Mats and rugs will make your bathroom more comfortable and elegant. Buy a multicoloured rug and place it at the entrance to create a welcoming feel. Get a mat that matches your curtain or bathroom walls and place it beside your bathtub or shower enclosure.
While rectangular rugs are the most common and popular options, you should consider other shapes when looking for ensuite decor ideas. For instance, go for an oval-shaped mat if you have a square bathroom to create an exciting contrast. Pick an irregular-shaped piece with print patterns to achieve a vintage bathroom look.
---
13. Install Modern Countertops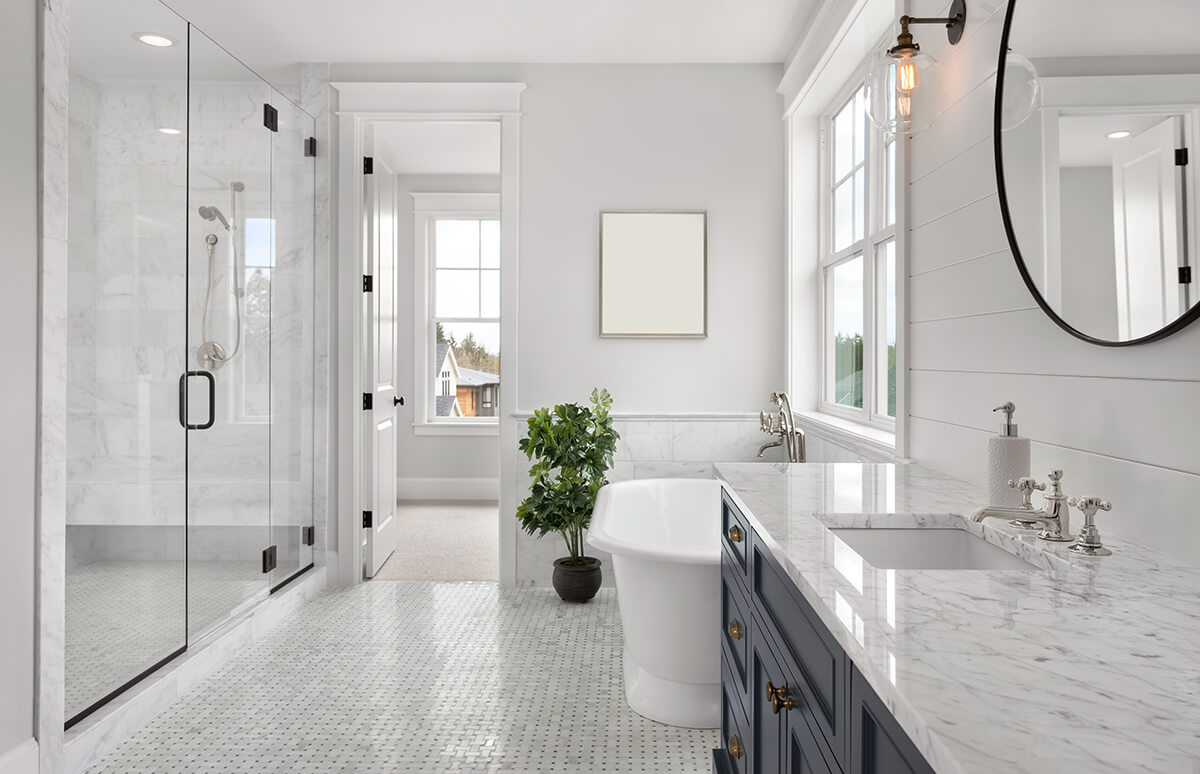 If you want to invest in a rental bathroom makeover, replace your countertop with a modern option. A material like quartz will improve visual appeal and match other decor pieces. Besides, you won't worry about stains or mould since the material resists both.
More modern countertop ideas for your bathroom makeover are:
Install ceramic tiles
Get a white marble countertop
Install subway tiles
Upgrade the vanity top with epoxy resin
Another modern bathroom countertop idea to consider is installing white granite. This material will make your bathroom look and feel luxurious. It also simplifies cleaning and leaves you with a sparkling surface.
---
14. Mix Patterns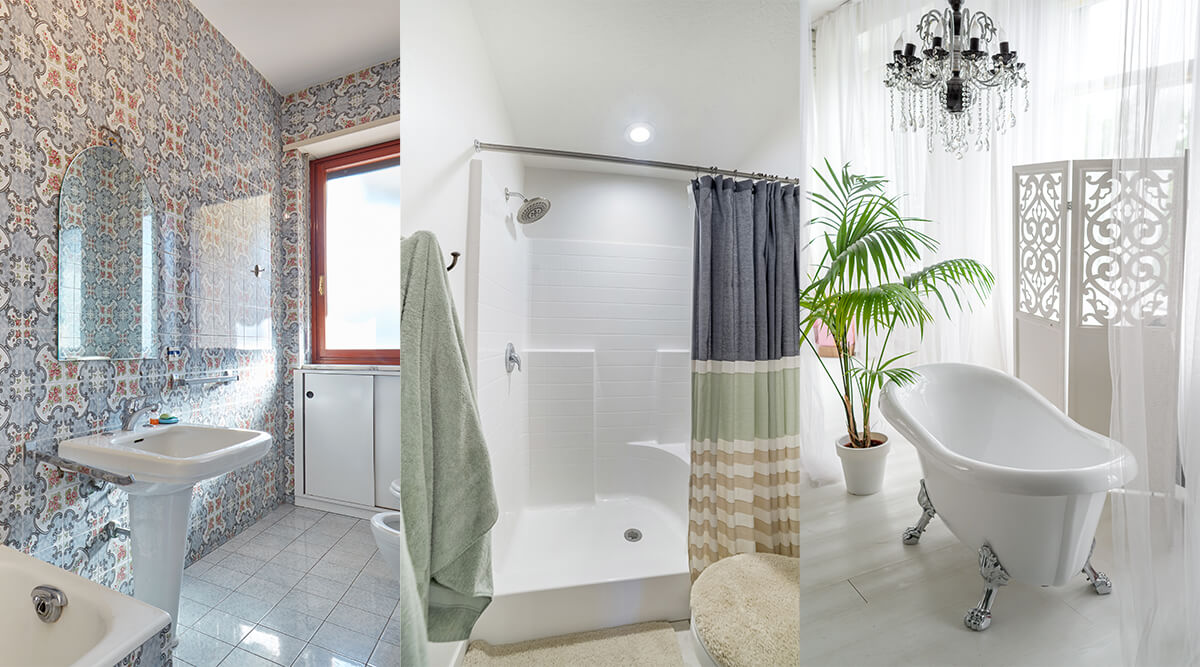 Mixing several patterns is ideal for creating a traditional-looking or country-living bathroom. Install a graphic wallpaper and contrast it with floral floor or wall tiles.
Further, mix and match bathroom fabrics like the mat and the shower curtain. You can also opt for coloured towels instead of plain or white ones to enhance the room's theme.
It's perfect for toilets with vintage bathtubs, showerheads, and sinks and works well in larger bathrooms. Still, you can mix patterns in an apartment bathroom if it has a white plain wall and tiles with less conspicuous art.
---
15. Use Shelves Sparingly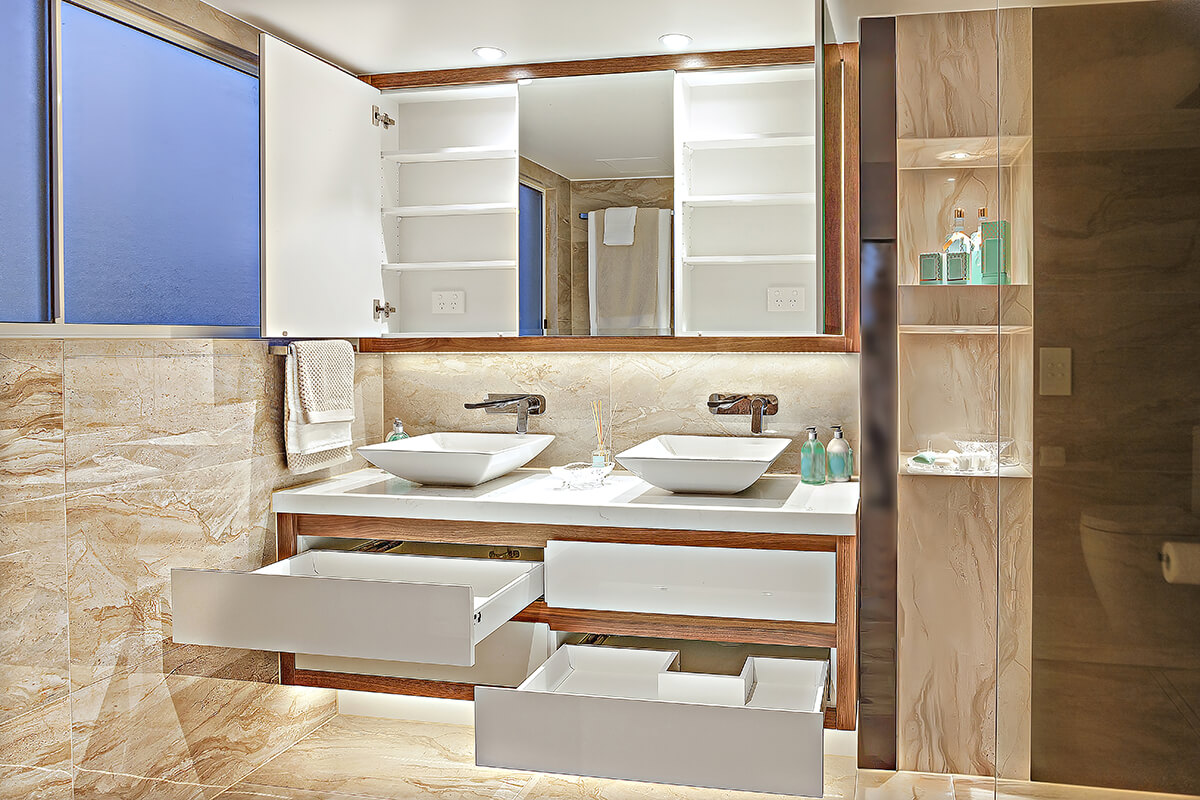 Bathroom shelves can improve functionality and simplify organising items. Still, many wall fixtures will affect the flow, making the room appear cluttered.
An excellent tip on using shelves sparingly is to install large pieces instead of smaller ones. Complement with lockable bathroom cabinet or hanging baskets. This way, you can personalise the space and add texture.
---
16. Use Decorative Candle Holders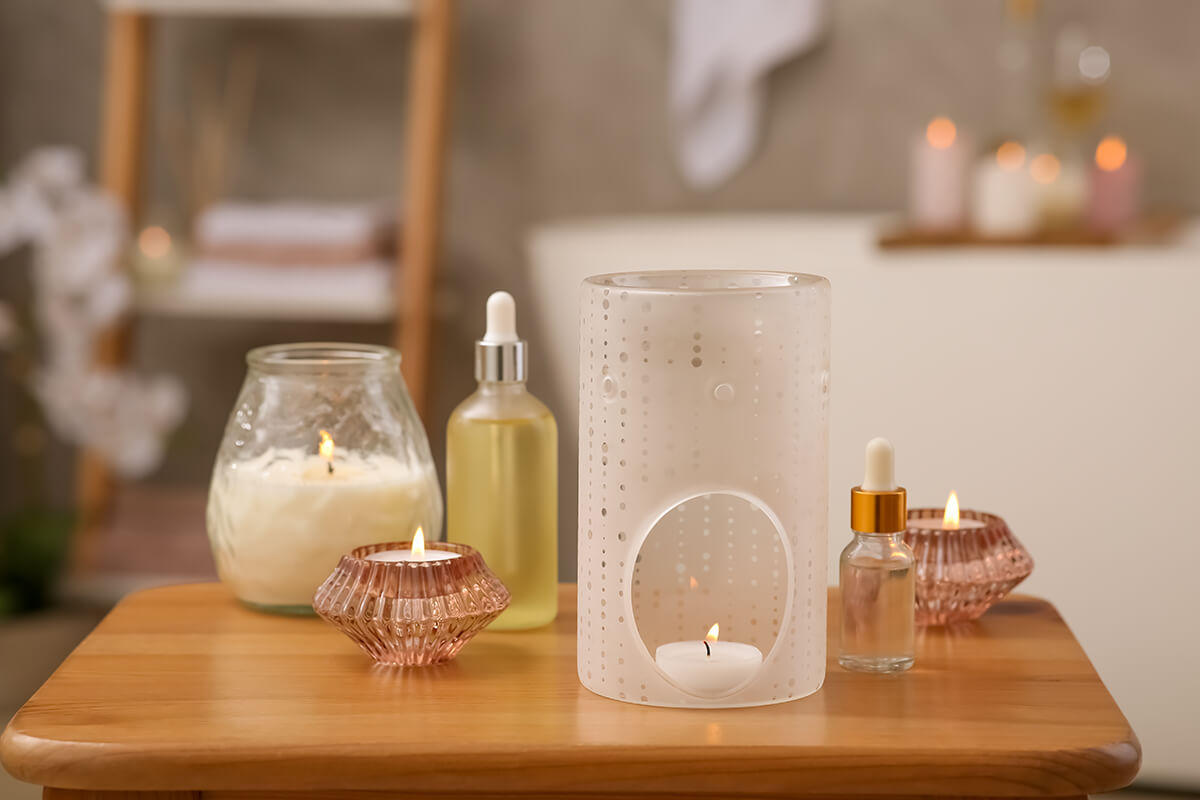 Getting decorative candle holders is the perfect way to get a rental bathroom makeover done at an affordable cost. Buy antique metal candle holders and hang them on your walls to accent the space. Alternatively, get modern pieces that can hold chunky candles and place them on shelves above your bathtub.
You may use them to accentuate a luxurious ensuite space and create a relaxing environment. The pieces are also ideal for colour-coding your bathroom and adding character to dull areas.
---
Upgrade Your Home With a Rental Bathroom Makeover
A rental bathroom makeover is a perfect way to make a home more luxurious and functional. It also simplifies organising items like shampoos, towels, medicine, and toiletries.
Since there are many bathroom makeover styles, you should always determine the aesthetic you want to create before decorating or remodelling. Assess how much you are willing to spend on each item. You should also consider consulting a home decor expert or reading makeover inspirational articles for guidance.