Top Modern Bathroom Design Ideas of 2022
Published on: 29/07/2020
Last Updated: 07/06/2022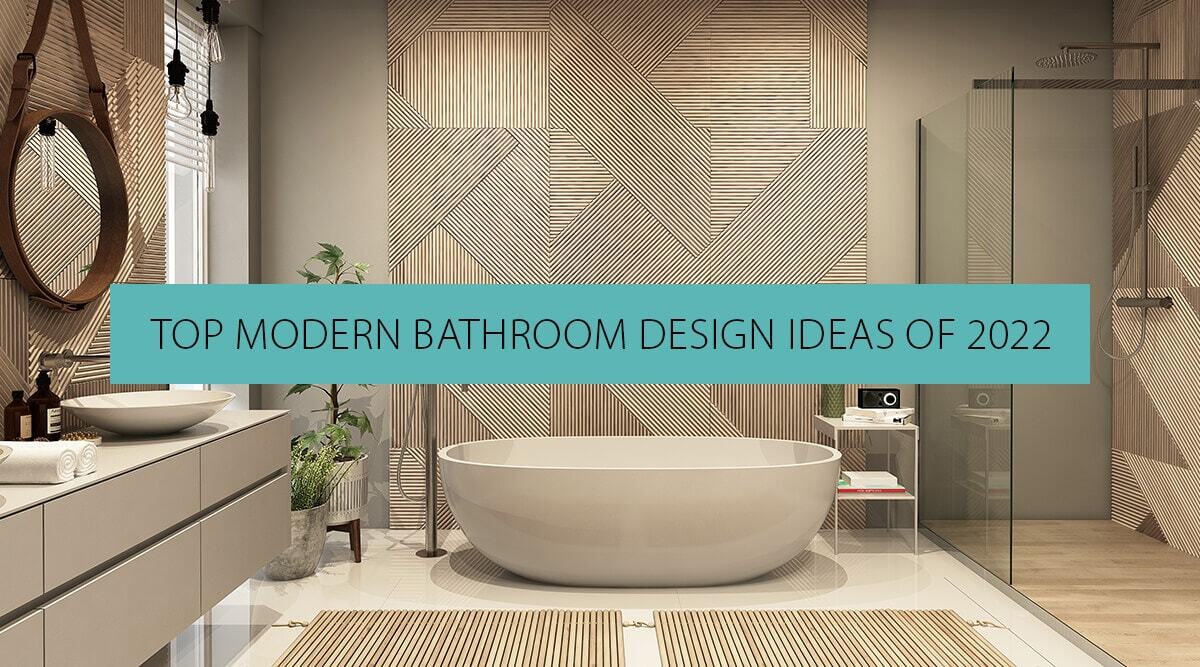 A sleek and stylish bathroom can spice up your ordinary everyday routine trip to the washroom. In fact, with the perfect colour, finish, or on-trend design element, you could be reminded of a trendy resort spa, with its tranquil setting, relaxing atmosphere and state-of-the-art furniture and accessories.
Just as with clothing and hairstyle trends, home design trends are constantly changing and evolving. The bathroom might not be the first thing that comes to mind when you think about design ideas for your home, as it tends to be one of the smaller rooms, with much less space to work with than a bedroom, living room or kitchen. However, interior design magazines are calling 2022 the year of the statement bathroom, with many details to consider as you select your purchases
The bathroom is an essential room in every household. It has functional needs but can also play a big role in the aesthetics of your home, even one with awkward spaces.
Let's take a look at the top modern bathroom design ideas of 2022.
---
Earth Tones and Dark Colours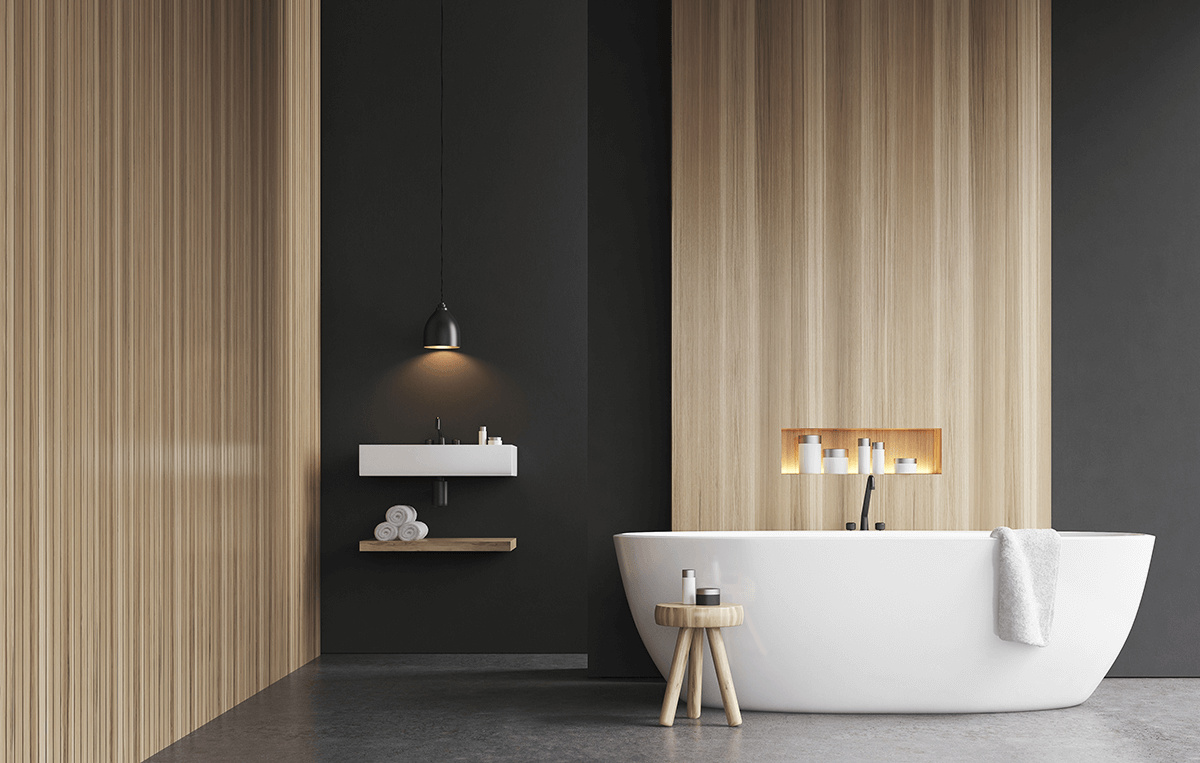 Gone are the days of the bright white, pristine bathroom colour scheme. Greens and earth tones, like terracotta, rust, caramel and biscuit, are the new trend when it comes to bathroom decor. These warm tones provoke a sense of calmness and comfort.
To enhance these colours even more, placing them alongside something dark and bold can provide a balanced contrast. House Beautiful magazine cited that one of the newest - and most surprising - additions to the list of popular search terms this year has been "black bathroom," a phrase that was virtually nonexistent in 2018 and just started to come into play towards the end of 2019.
White bathrooms have been popular, perhaps, because the colour is most associated with descriptive words, such as clean and pure, but darker colours are showing up in various decorative elements in this year's bathroom trends. You can expect to see things like wallpaper or wall paint, shower tiles, frames and other bathroom accessories in black or other dark colours - and yes, even toilet seats, or a shelf which are most widely recognized in white.
---
Shop these earth tone and dark bathroom parts from popular brands:
---
Brass and Metallic Fixtures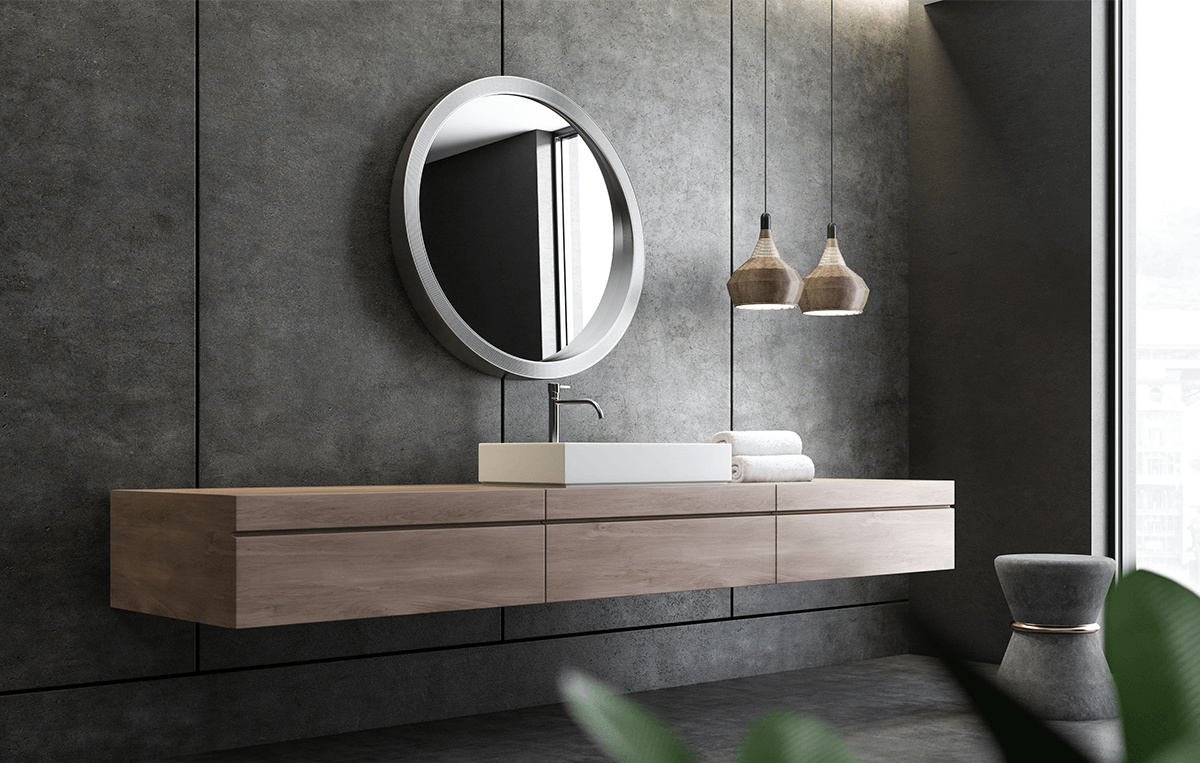 Metallic started its reign over bathroom decor in 2021, but it still proves to be a strong part of this year's bathroom design ideas. This shiny finish has the ability to give your bathroom a high-end, luxurious and even glamorous feel.
Brass is a great choice for various bathroom accessories and fixtures and can instantly bring a sense of sophistication to your bathroom's environment. Brass or metallic finishes are statement looks - the kind you may be used to seeing in boutique hotels and fancy resorts. It has a timeless sense of style that emits a sense of grandness and indulgence.
Brass is also a smart choice not only for its extravagance but also for its practicality. A brass finish is more durable and may last longer than other materials. Additionally, these brassy tones pair nicely with the warm earth and bold dark hues that are also on trend this year.
---
Shop these brass and metallic bathroom parts:
---
2. Big, Bold and Minimalist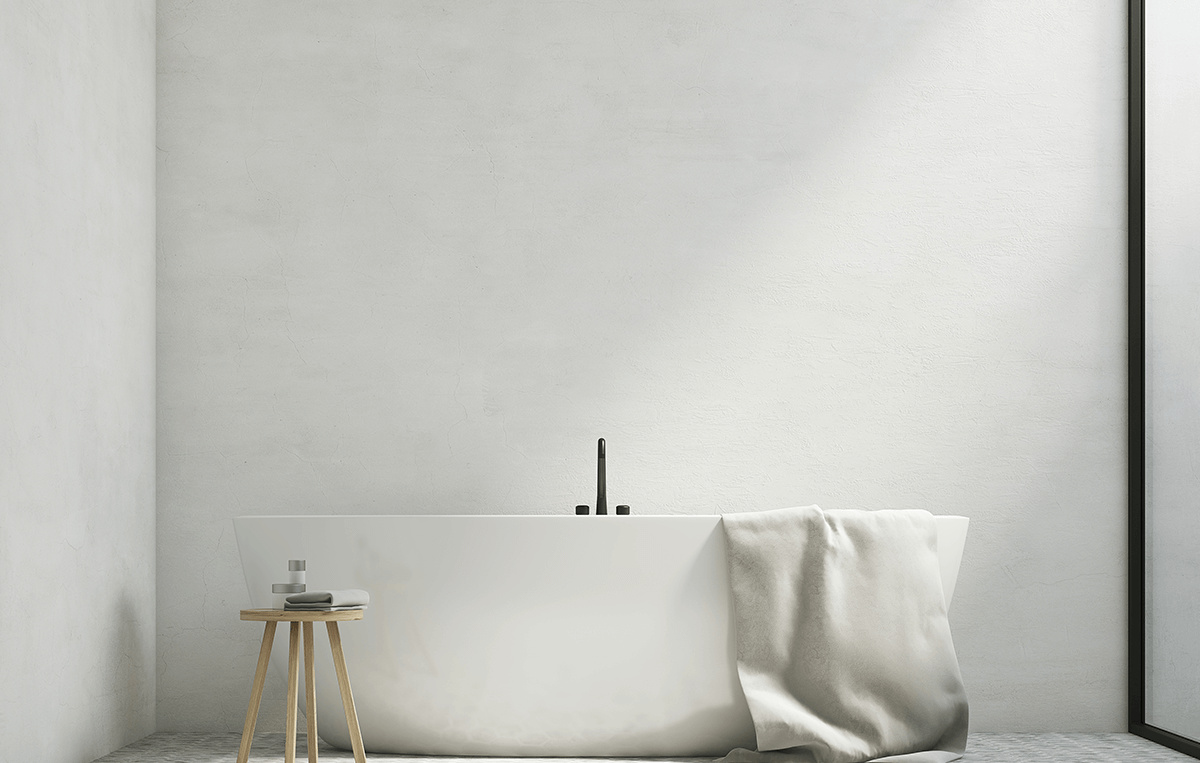 Another emerging bathroom design trend in 2022 is one of simple excess - the oversized, bold colour or patterned tile. Bathroom tiles can be installed on the floor, within a shower stall and even as a backsplash on the wall.
A large format tile, like an impressive piece of artwork, is a statement piece, meant to grab someone's attention the moment they walk into the room. A tile with a larger surface area has fewer grout lines and can make the area look less cluttered, more spacious and give off more of a minimalist look overall. A bathroom with a minimalist ambience feels open and free. A minimalist approach to your bathroom decor allows you to keep things organized and arranged accordingly, so you know exactly where to look when you're searching for something.
It's easy to create a minimalist environment in your bathroom. The first and most important step is to declutter. Keep the essentials, and get rid of anything that is unnecessary or taking up space. Choosing a clean-looking decor comes next, and that's when oversized tiles will come in handy. If you decide to go the large tile route for your bathroom design, opt for the 2022 winner of Topps Tiles' Tile of the Year: the elegant and stylish Syren in Midnight Blue.
Tiles aren't the only statement piece bathroom products adorning 2022's most modern bathrooms. These large tiles should be accompanied by other luxurious pieces, especially lighting fixtures, that will turn heads but still keep that minimalist appeal.
Shop these statement bathroom lighting fixtures:
---
---
Other Bathroom Designs to Keep an Eye Out For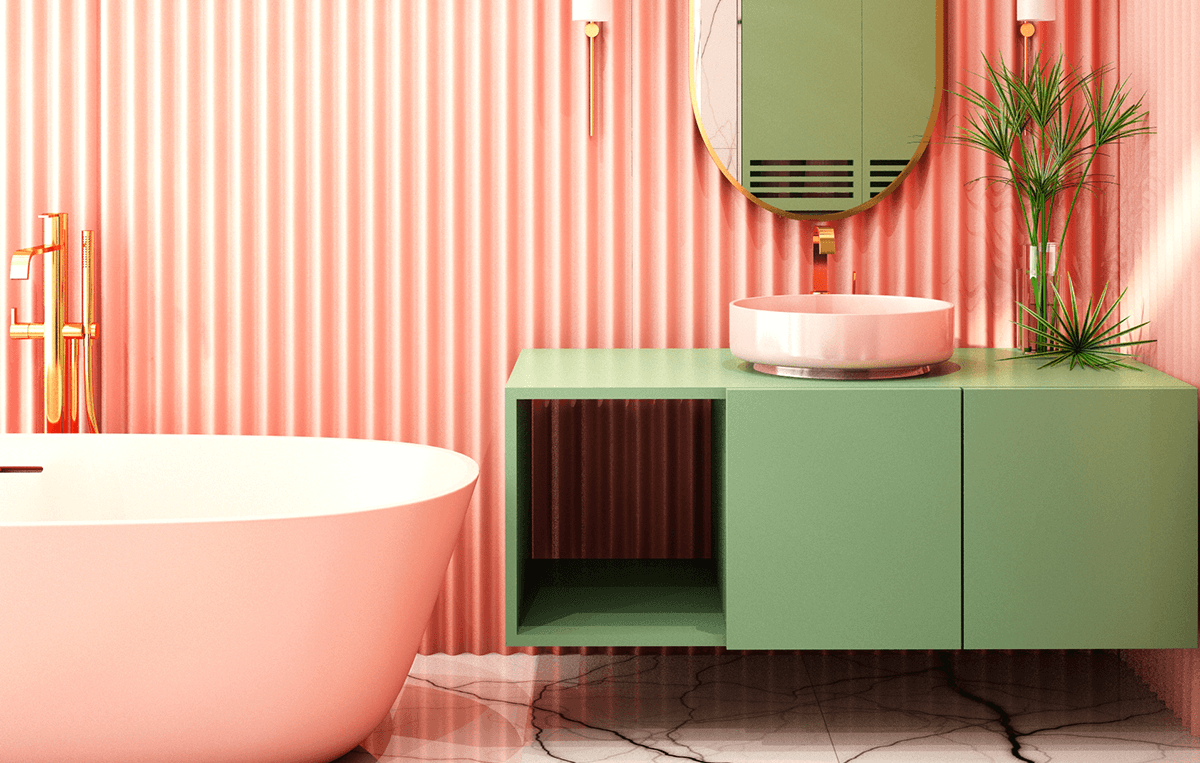 There are a few other bathroom design ideas to look out for in 2022. One of these is the statement shower, in which a piece of abstract artwork adorns the backdrop of your shower stall. This pop of bright, vibrant colour works best when used as a kind of accent piece in a bathroom that has a monochromatic colour scheme.
Also on-trend is use of natural and organic materials such as stone with an emphasis on calm, smooth, spa-like decor creating dimension, depth and intrigue.
Natural wooden furniture is also on-trend, adding a rustic and outdoorsy vibe to the bathroom that evokes a tranquil environment. Other design ideas include utilizing vintage art decoration colour schemes and patterns, such as a tropical palm tree print. Consider purchasing black ceramic pieces, like the Burlington Classic Jet 65cm Basin and Classic Pedestal, or the Reginox Regi-Ceramic 1.0 Bowl Black Inset Sink, as another way to keep with modern 2022 trends.
Countertops have got thicker this year making the vanity look more attractive and luxurious. A thickness almost double of the standard one-and-a-half inches, in materials such as Marble and Quartz make these counters an eye-catching feature.
2022's bathroom design ideas and trends are not the only ones out there, however. There are quite a few of earlier trends that are sticking around, such as geometric patterns all over the floors and walls, arranging the bathroom with a lot of planters filled with tropical plants, a bold coloured bath or basin that really add character and pizazz to the room. Additionally, the Crittall-style framed shower screen, like the Hudson Reed Black Frame Shower Screen and Ceiling Post, is also still popular, as it adds a much more modern and contemporary feel than a traditional glass shower.
---
Shop Online to Stay On-Trend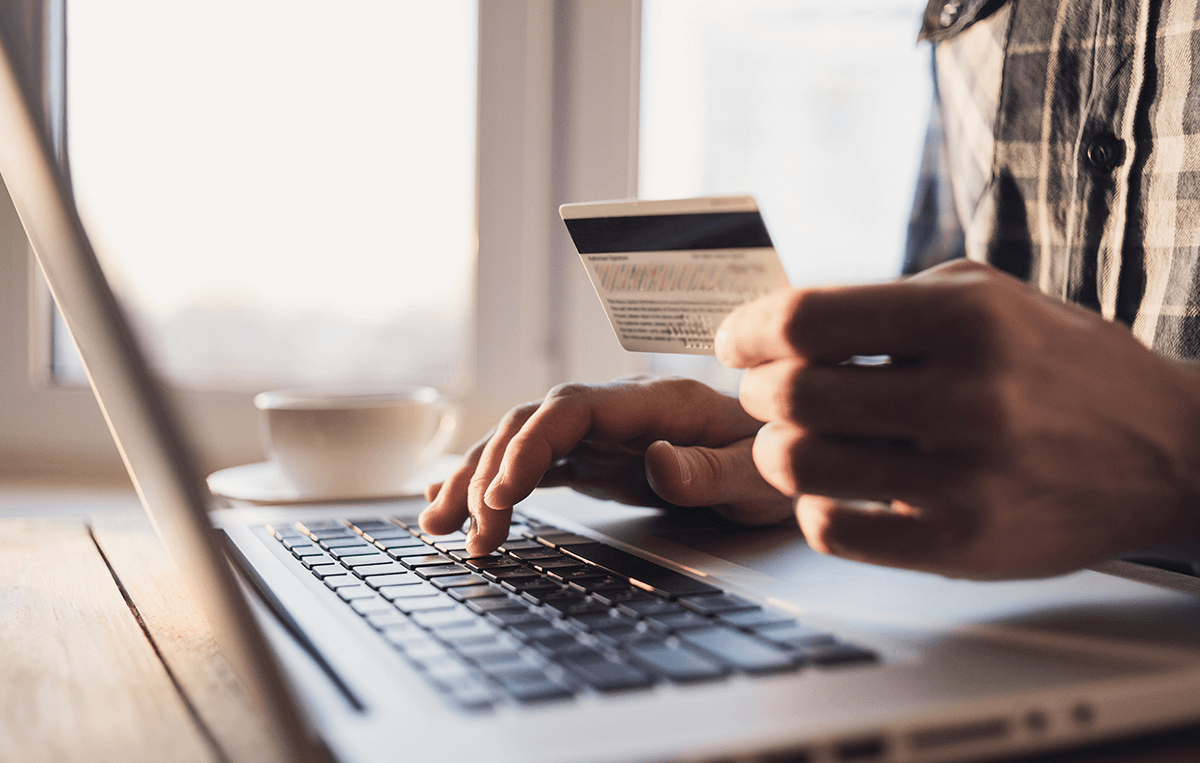 There are a lot of elements to consider when it comes to keeping up with current home decor trends. With so many new design ideas on the market for bathroom design, it can be overwhelming having to look in so many different places to find everything you need.
That's why it pays to shop online at QS Supplies for all your bathroom products, be it a smart tap, storage cabinet, lighting, bathtub or toilet paper. You can also consider the other factors as you plan your bathroom project and are following the top modern bathroom design ideas of 2022. QS Supplies is your one-stop shop for a wide range of products from toilets to taps, accessories to fixtures, bathtubs to basins and more. When you shop online with QS Supplies, you will be able to find everything you need to turn your modern-day bathroom vision into a reality.