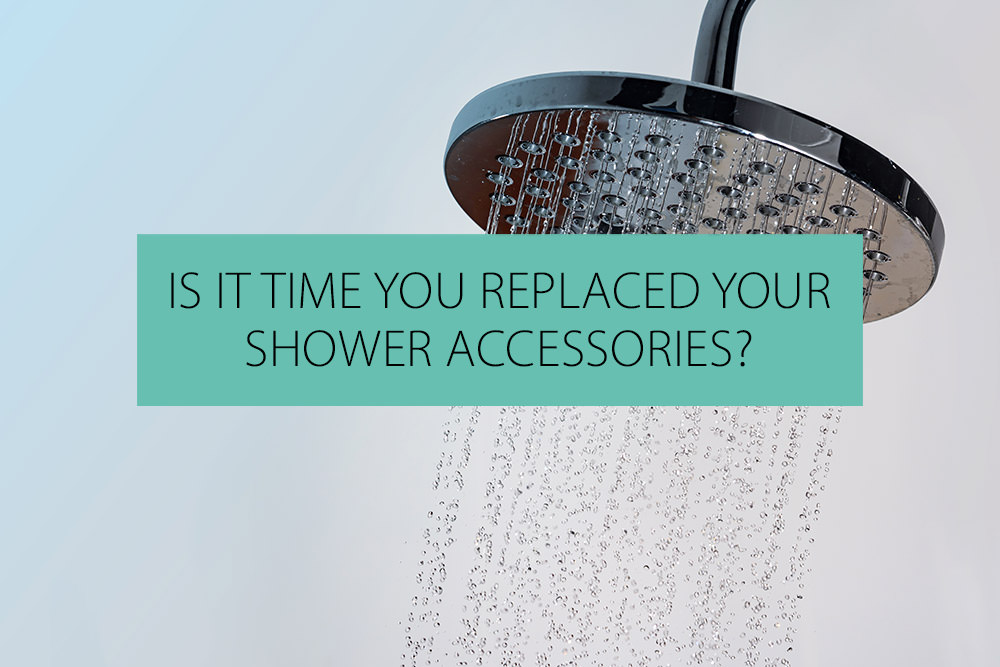 When was the last time you replaced or updated your shower set-up? We're not talking about fully redecorating your bathroom, just the showering apparatus. Over time, shower heads and body jets can build up mould and become unhygienic. Months – or years – of daily use can lead a shower to look tired and worn. Old, less-efficient shower heads could also mean you're throwing money down the drain with high water bills.
If you think it's time to replace your shower accessories, it can be more affordable than you think to upgrade your shower experience. Plus, there are so many different styles available from our wide range of reliable brands that we're sure there will be something to suit your bathroom or shower room.
---
Buying a brand new shower set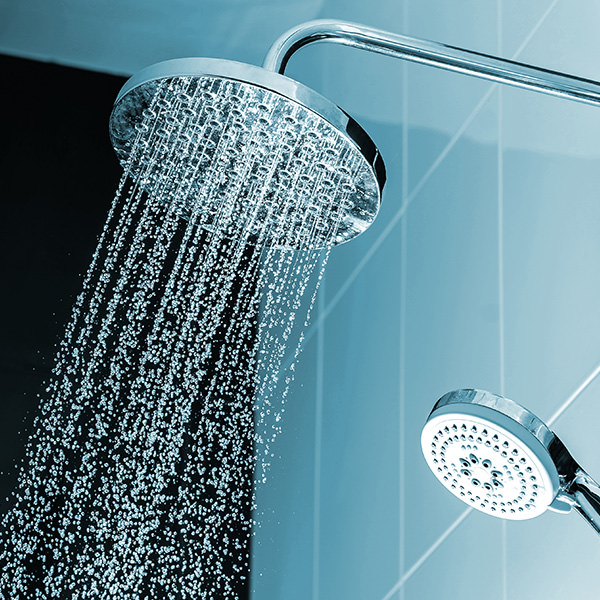 According to a study by Which?, the typical shower lasts just over four years until it develops a fault. If your shower is looking a little worn, or you've had it for a long time, it could be cost-effective to buy a new shower set.
A full shower set is ordinarily made up of a shower mixer, a hose, rail and head. Beyond that, you can have your shower set fixed in place on your bathroom wall, or concealed behind it for a modern and on-trend style.
The hundreds of different brands and styles of shower sets available can be overwhelming. We recommend Burlington and Silverdale shower sets for a traditional bathroom thanks to their classic, elegant design. This wall-mounted set from Burlington is among our bestsellers.
Bristan and Aqualisa are two top brands for modern bathrooms and smart homes. This Aqualisa ceiling-fitted shower set is a popular and affordable choice, which features their clever iSystem control panel that allows you to set the temperature to 0.1 of a degree, and comes with WiFi, Mobile App, Google home & Amazon Alexa enabled to allow you to control your shower remotely.
Tre Mercati, Roper Rhodes and Nuie Bathrooms all offer extremely affordable and effective shower sets, while Grohe will always be a fantastic choice for your bathroom. The German company has a stellar reputation for innovation and exceptional reliability.
---
Top shower rail kits for every budget
If you already have a shower valve that's in good condition, but the rail seems to have succumbed to wear and tear and needs replacing, you can select a new shower rail kit, which includes rigid or adjustable rail and a shower head. A rigid shower rail means your shower is fixed at a single height. It can look more elegant and stylish; however, being able to adjust the height of your shower can more convenient, especially if it's used by the whole family.
Below, you can find two of our bestselling shower rail kits, as well as a bargain option from Premier and our recommended designer choice from Bayswater. You can also buy a shower rail on its own. We recommend this one from Croydex.
---
Shower handsets to suit your bathroom
Secondary shower handsets can be extremely useful. They make bath time with kids a little less hectic and washing your pets is much easier. If you have a disability, then they can also offer a safer way to wash; you can even use a shower handset while sitting down. Plus, they can make cleaning and washing down your shower more convenient.
As the name suggests, Heritage offer some beautiful and traditional shower handsets that will suit an English heritage-style bathroom. Take a look at their popular classic chrome handset.
Mira Showers are a great brand if you're looking for shower features at affordable prices. Their Logic handset offers four choices of spray pattern, which can completely transform your shower experience. It works even if you have a low-pressure system. Plus, they offer the shower in 2 colours, white and chrome.
Lastly, if you really want to turn some heads with your choice of shower handset, Methven are revered for their modern and stylish options. The Aio Aurajet offers a chic shower handset that's both affordable and water-efficient, so it'll save money on your water bills in the long run.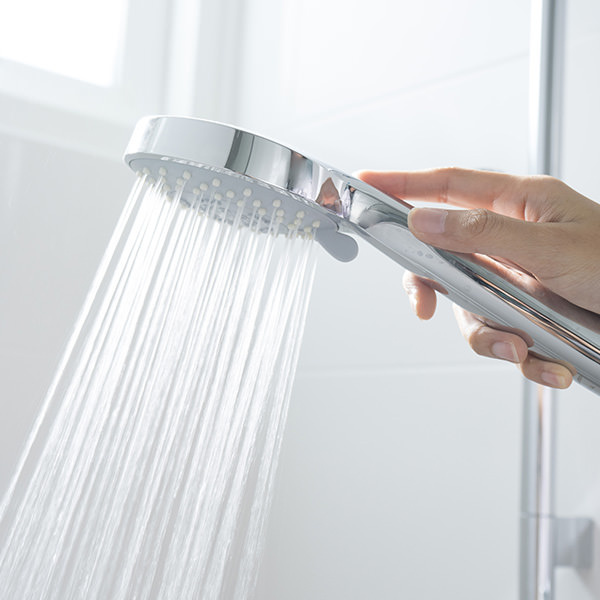 ---
How to fit and choose a shower head
Shower heads can be a breeding ground for bacteria. When was the last time you cleaned yours? We're told we should properly clean shower heads at least once a month. Plus, if you aren't looking after your shower head, the chances are it should be replaced every six months.
Cleaning your shower head can be as simple as regularly scrubbing its nozzles. If it's been a while and you think it needs a deeper clean, soak your shower head in white vinegar.
Replacing a shower head is easy. First thing's first: Make sure your shower is switched off. After that, unscrew your shower head and hose. Often, you can do this by hand and with no tools required. Check the washer inside is still there and shows no signs of corrosion. Then, simply screw your new shower head in place, more often than not, the head may need plumber's tape or plumber's putty to make a tight seal with no leaks. At times waterproof material wrapped around the threads becomes necessary.
When choosing a new shower head, you can take your pick from low-flow options that can help cut down your water bill. Stainless steel is also much more hygienic and easier to clean than plastic. We have more than 300 shower heads to choose from, with prices ranging from £10 to over £1,500, depending on the brand and features of each shower head.
---
Wash luxuriously with body jets
You can add some serious luxury to your shower experience with body jets. They can completely transform the way you wash and are surprisingly simple to install for a qualified plumber. We recommend between four and eight body jets if you want a truly immersive bathing experience. Either opt for flush jets that are fitted within your shower's wall, such as these stylish tilting square body shower jets from Niagara or protruding ones like these bargain-priced body jets from Nuie.
---
Replacing your other shower accessories
While you're giving your shower a revamp, why not take a look at our other shower accessories. Shower baskets start from less than £20 and offer a convenient place to store your shower gel and shampoo. Shower hoses can often become discoloured but are cheap and easy to replace. You can protect yourself from falling on a slippery floor with a grippy shower mat. They're a great addition for the elderly as well as children and people with disabilities who are at greater risk of falling at home.