A Guide To Choosing The Right Shower Mixer
Published on: 17/06/2019
Last Updated: 27/08/2019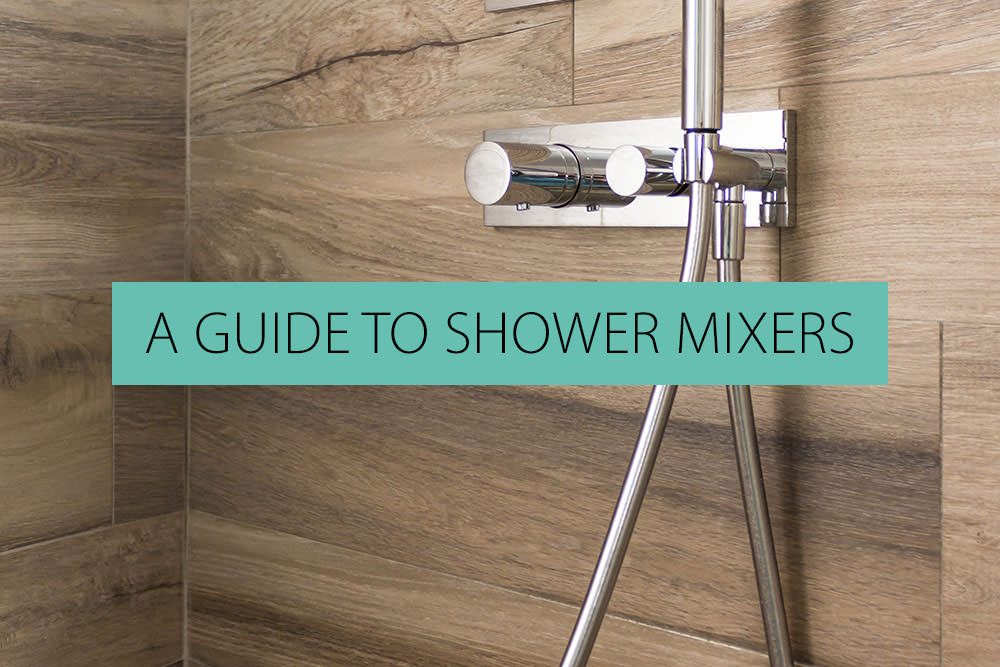 Wake up with a shower in the morning. Relax with one after a long day. We depend on our showers. We spend nearly half a year of our lives in there. No doubt you'll want to make sure yours is the best it can be. Switching to or upgrading your shower mixer is one way you can transform your shower experience. Say goodbye to weak, trickling water flows and bursts of scalding hot or freezing cold water when someone uses the downstairs tap.
A shower mixer is a valve which draws from both your hot and cold water supplies and mixes them so that you can control the temperature of your shower. But, not all shower mixers are born equal. In this article, we'll run you through the different types of shower mixer on the market today and answer frequently asked questions to help guide you through the process of installing a new shower or upgrading your existing one.
---
What different types of shower mixer are there?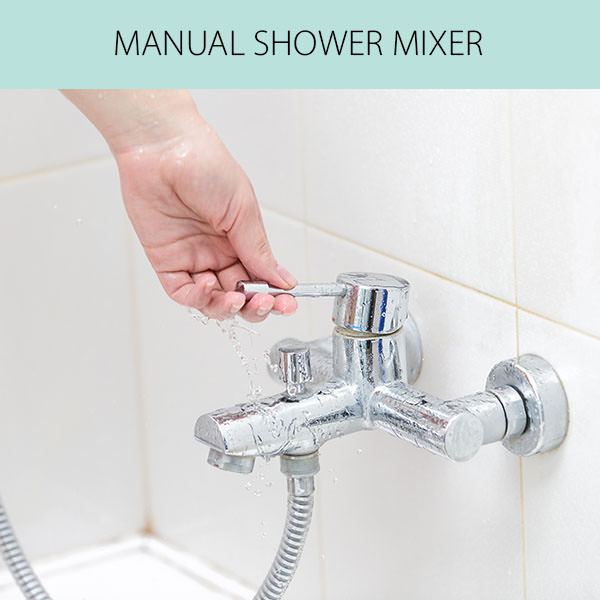 Manual Shower Mixer
A manual shower mixer or pressure balancing valve does what it says on the tin. It mixes hot and cold water so you can set it to your desired temperature. It's easy to use and simple for a plumber to install, which helps to keep labour costs down. The water flow and heat are controlled by a single tap, so you have to set the temperature manually each time you shower. Such a shower mixer doesn't have a thermostat to regulate the temperature of the water coming out of your shower. "Pressure Balancing" valve, works by swinging one side shut when the other side loses pressure. So when the cold water flushes away, it swings to prevent too much hot water from entering.
---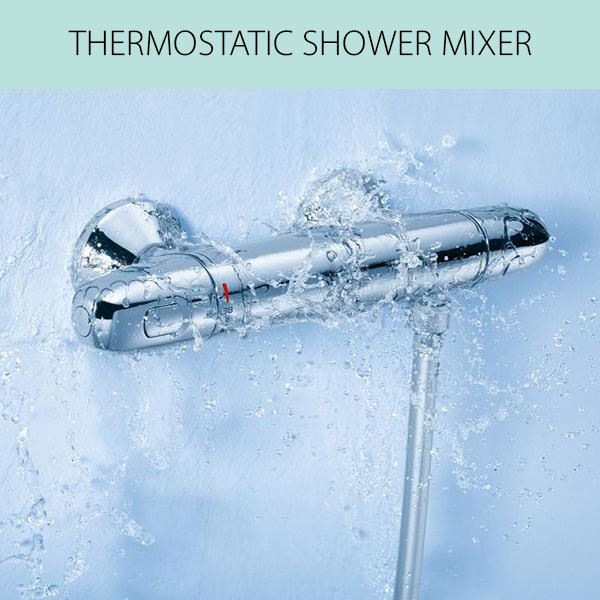 Thermostatic Shower Mixer
A thermostatic shower mixer regulates the temperature of the shower, keeping it at a constant level even when water is being used elsewhere in the home. This removes the risk of scalding and means it's a safer option versus a manual shower mixer. As the heat and water flow are controlled separately, you can also pre-set the temperature before you turn the shower on.
--- Digital Shower Mixer
We live in a digital age when we can ask smart assistants to do our shopping, and peep through our front door with digital doorbells. So it should come as no surprise that technology has found its way into our bathrooms. Not only does a digital shower constantly regulate the temperature, but you can set the temperature to a specific degree and see this on the digital display. If that's not enough tech for one bathroom, you can even splash out on a remote and control your shower from the comfort of your bedroom.
---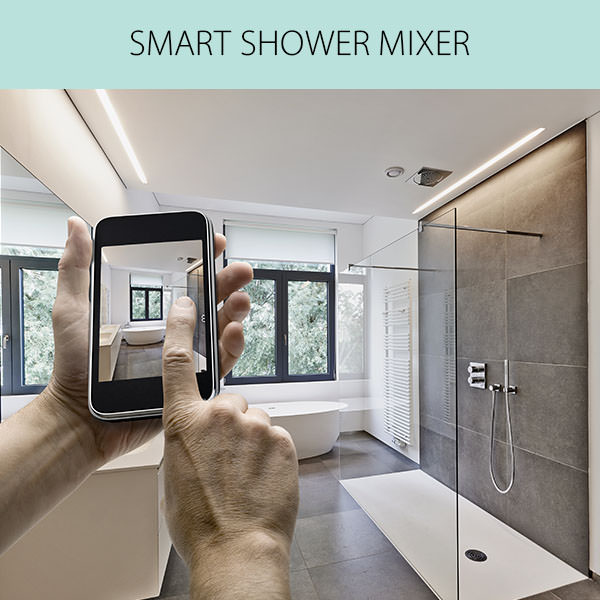 Smart Shower Mixer
Smart showers are the latest techy addition to the bathroom, giving you complete control of your shower experience. You can choose from a variety of pre-determined shower settings like 'gentle' or 'drench', depending on your mood. Or, save your ideal shower temperature and power to your personal profile for the perfect shower every time. Similar to a digital shower, smart showers also allow you to control your shower remotely and are fully compatible with smartphone and smart home devices like Amazon's Alexa.
---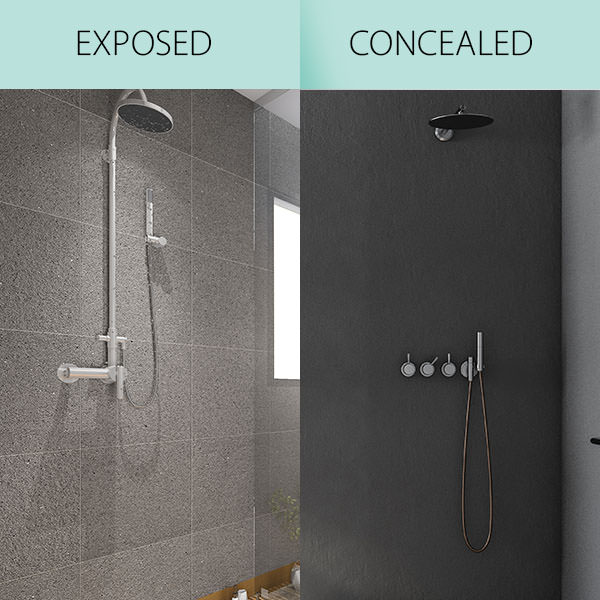 Shower Mixer Valves - Exposed vs Concealed
There are pros and cons to concealing your shower mixer valve or keeping it exposed. An exposed shower mixer is a more traditional style. It keeps the outer workings of the shower mixer valve and shower pipe attached to the wall. It also causes much less disruption to your bathroom when it's being installed. By contrast, a concealed shower mixer valve hides the inner workings of the shower in a cavity behind the wall. It's more expensive, but the result is a sleek, space-saving shower that looks great in modern bathrooms.
---
What Alternatives Are There To Shower Mixers?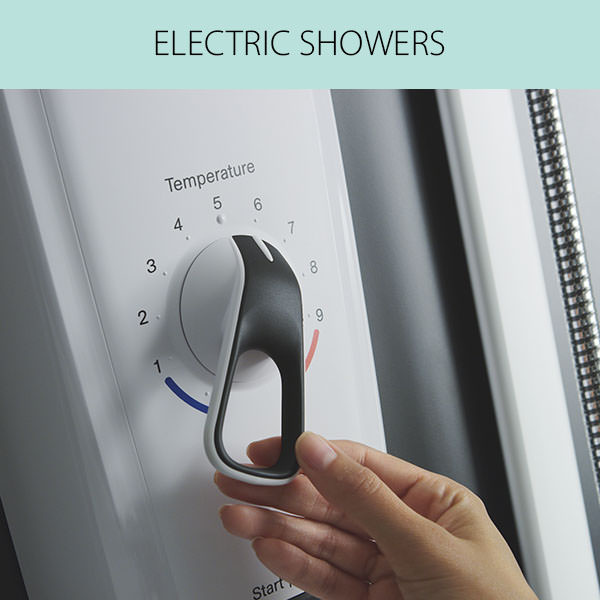 An electric shower is a good alternative to a shower mixer if your boiler has low water pressure or if you want to install your shower in an area that isn't already hooked up to your boiler, such as a bedroom en-suite or a downstairs bathroom. Electric showers only need to be connected to the cold water supply, as they heat and pump the water themselves. This means they're more energy efficient than shower mixers as no heat is lost running the hot water from the boiler to the shower mixer valve. They also tend to be cheaper, but offer a weaker water flow than shower mixers that are connected to boiler systems with a good amount of water pressure.
---
FAQ's
Q: How can I install a shower mixer?
A: Once you've purchased your shower unit, we recommend bringing in an experienced and qualified plumber to fit your shower mixer. If you're installing an electric shower, make sure your chosen plumber is also a qualified electrician.
Q: How much does a shower mixer cost?
A: The cost of a new shower mixer valve is made up of parts and labour. How much you spend depends on what type of shower mixer you want to install but you can often save some money by purchasing your own parts online. A simple manual shower mixer valve can cost less than £100, whereas top-of-the-range smart shower mixers can cost upwards of £500. You may also want to add on extras like a new shower head, body jets or a handheld showerhead. The price of labour can also range from between £100 and £400 generally, depending on how much work is required.
Q: Can I increase the pressure of my shower without installing a new boiler?
A: If you have a low-pressure boiler system, such as a gravity-fed system, there are ways to improve the pressure in your shower without forking out for an entirely new boiler. Installing an electric shower which heats and pumps the water itself is one solution. Another is to install a shower pump which gives your existing shower mixer a moderate power boost.
Q: Are shower mixers cheaper than electric?
A: Electric showers tend to be slightly cheaper to run than shower mixers as they use less energy and water. A shower mixer typically uses around 15 litres of water per minute, whereas an electric shower has a lighter flow rate of around 6-10 litres depending on which setting you use. How much your shower costs to run depends on your boiler system, fuel type and energy costs.