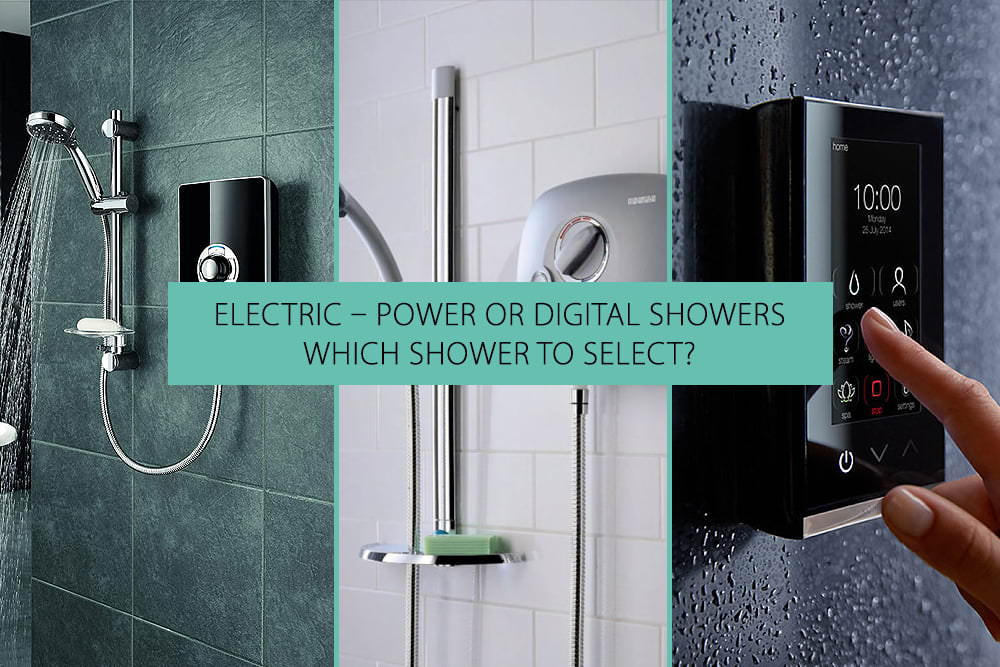 Choosing the right shower for your household needs can be tricky. Are you looking to recreate a home-spa experience, or do you want a simple, economical one? Do you need a shower that has a separate element to heat its hot water? Alternatively, are you happy to rely on your boiler to do all the hard work? The following is a quick guide with all the must-know points about electric, power & thermostatic showers to help you make up your mind.
Electric Showers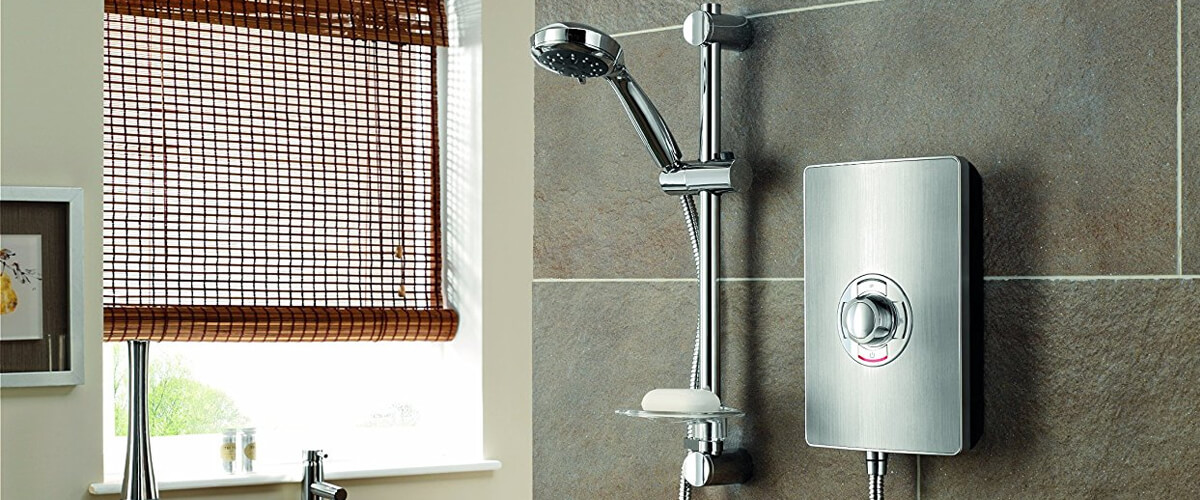 Electric Showers are great for big households or those on a budget or both and are fairly cheap. These can be connected from either right or left-hand side, are compact and fit into small spaces. However, you must consider the plumbing and pipework to ensure safe use. A real benefit is that it contains its own heating element, which means that you've got lots of comforting hot water, without relying on your boiler. These are a great choice if you have an older make or a small water tank or watching your bills. They only heat the amount of water you use, so a quick shower will save you money and won't involve a massive tank of water is heated and then going to waste. One downside to this type of unit is that it doesn't contain a pump, so the volume of water coming out is largely dependent on your mains water pressure. You will find many options at QS Supplies, depending upon the type of your domestic plumbing system.
How do Kilowatts Play a Role?
Often abbreviated as kW, a kilowatt is a unit of electrical energy. Electric showers are often rated in terms of how many kilowatts they will use to heat the water. This is important, for those equipped to handle a greater number of kilowatts tend to be able to produce hot water quicker. However, levels of energy consumption will also rise. It is therefore important to select a shower that can supply the correct amount of heat without substantially raising an electric bill.
Are More Kilowatts Associated with a More Powerful Shower?
This is a very common question. In terms of heating capacity, the answer is yes. Higher the kW, much more water quantity will be heated and passed flows out at one time, giving a stronger, continuous flow. A greater wattage also means the cost of the shower will go up and also significant costs of rewiring by calling in an electrician. So, if you are looking to purchase an electric shower or are not happy with the water flow of the present one, we recommend a more powerful model.
Fine for any water system, and ideal for a family home, these are the most reliable kinds available today. Taking a cue from the environment, these are cost-effective as they only heat up the amount of water that's been used and are easier to use as well, and all they require is power and a supply of cold water.
Power Showers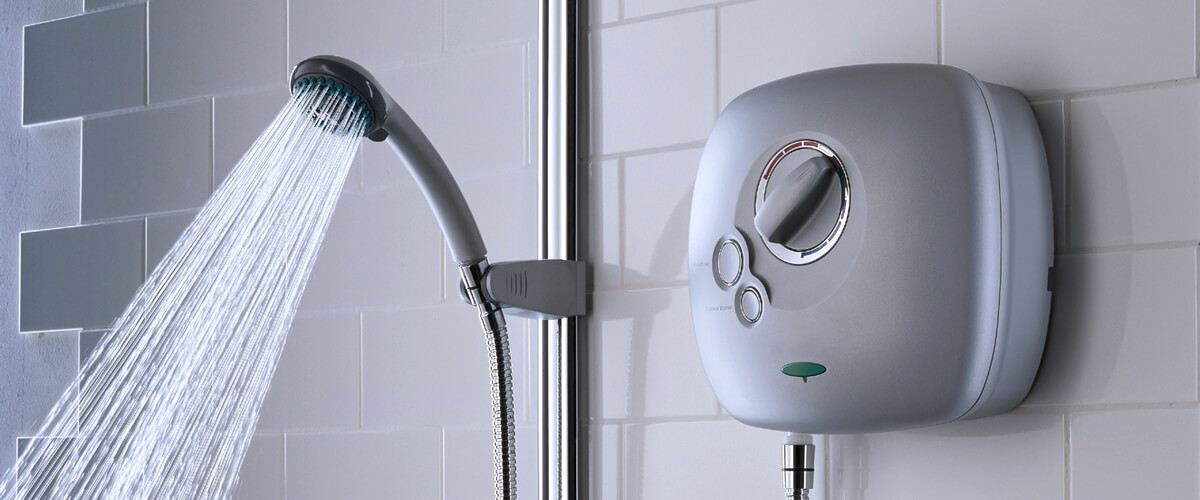 The main difference with power showers is that they contain a pump. So the pressure of the water is much higher and is ideal if you have low water pressure in your bathroom.
Why Select Shower With a Built-In Pump?
Power showers swathe the bather in comforting water, empowering one with the control and letting him or her enjoy the shower to satisfaction, while managing the speed and flow. These powerful units run with the help of an electric water pump to spray out high-pressure water for thorough cleansing.
A perfect piece ensures optimum drenching delight and revitalising euphoria. This calls for a few tips that will help you to opt for the right pick; the smart shower for your bathroom space that assures quality, performance and long life.
The advantage of power shower is that it's innovative and exceedingly powerful, and thus it relaxes and refreshes. It thoroughly cleans up grimes and dirt. It is also effective in washing away the remnants of conditioners or soaps. To further enhance this experience, either a thermostatically operated or an electrically operated model can be decided upon.
Digital Showers - The Drenching Delight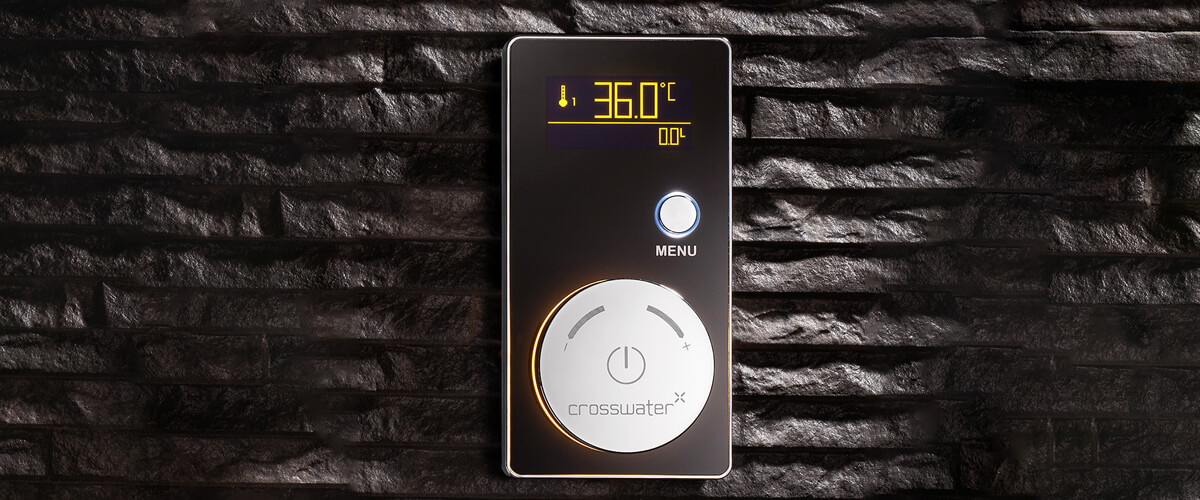 Digital Showers are fruits of the modern electrical age. Showering has proven to be a pleasure ever since, as digital showers come with numerous benefits, to suit every bathroom space and enclosure.
Here is a little help in choosing them, for your showering space! At the outset, they come in diverse types - the exposed and concealed. The exposed ones have a reputation for dispensing hot & cold blending of water which emanates from the attached pipe of shower slider rail on the wall. It's called 'exposed' as it has been deliberately designed to stay out by the wall and to yield no damage to the décor from it. These are the most preferred ones when it comes to the purchase of a digital shower.
Interestingly, concealed shower is compact and tidy and ideally befits any cosy, small and compact bathing space. It's usually fitted and concealed, leaving the shower head and operational controls exposed to the outside. If there is inaccessible space above the bathing area, then the concealed digital shower will be the favourite choice. Functionally, in dispensing water, it's similar to the exposed type.
What matters is that the supporting resources are in place and in proper condition to determine the performance of the digital showers. Identifying the existing water systems that will support the shower is a good place to begin. Ideally, avoid water pumps, except for a select range that may prove to be compatible.
Considering the available distance, from the top of the showerhead to the foot of the cistern is wise. Advisably, minimum one-metre distance is recommended for it to perform at satisfactory levels. Greater the distance better is the flow. Also, be meticulous in choosing a pump, to influence increased volume of water, which will work in consonance with your shower's throwing capacity.
Moreover, ensure the storage capacity of your water tank, to manage the volume of water. Furthermore, a little care is needed while choosing the right water systems; the ones that are commonly advised are the gravity fed or combination boiler or high-pressure system. The right system chosen can prove well-suited to the digital showers, which will assure rejuvenating and ecstatic showering experience every time.