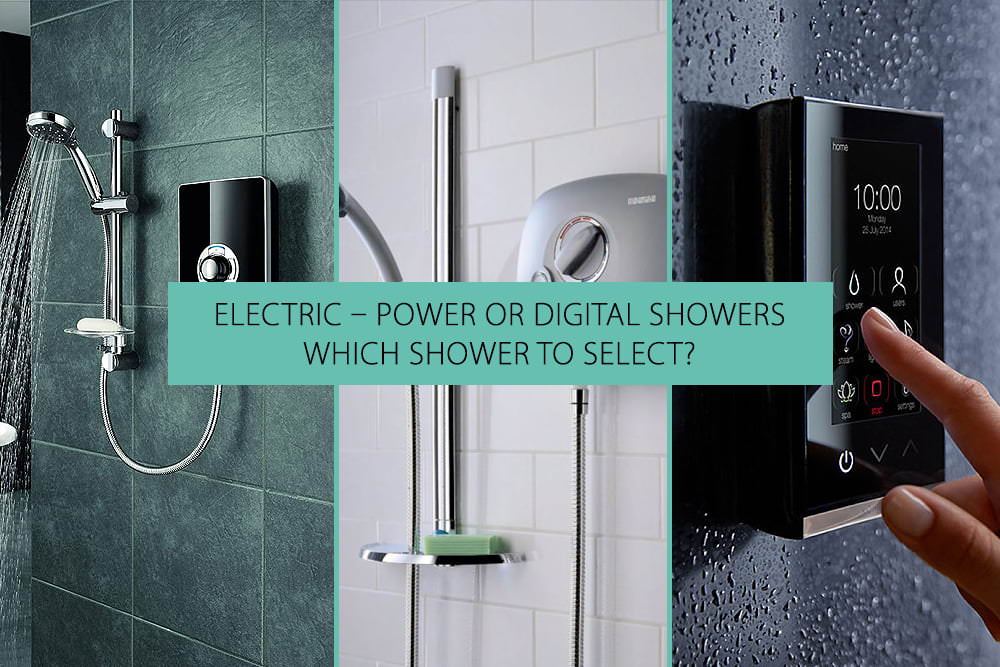 Shower systems are suitable solutions for a perfect showering experience. Given that you start your day and unwind after a hard day of work in the bathroom, a shower always refreshes and rejuvenates your senses, soothing you into a delightful and tranquil state. Therefore, it's imperative to have the best shower that refreshes and serves as an ideal component, giving out cold and hot water as and when desired.
Emulating each other on diverse counts, yet serving as perfect alternatives to a blissful showering experience, Let's try and understand the difference between them in the first place before we get ahead finding the right one for you.
---
Electric Showers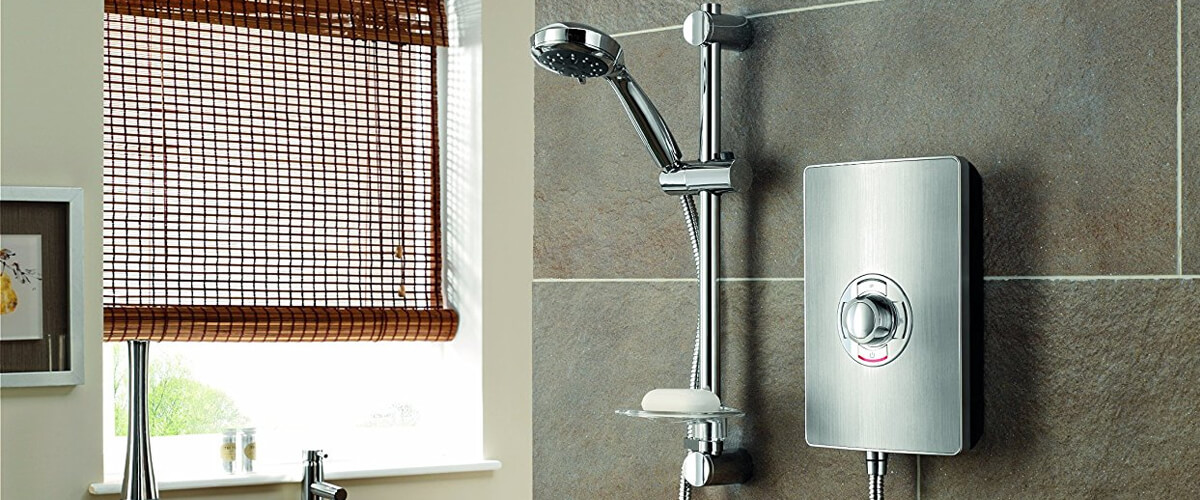 An Electric Shower is a unique system that heats the water when it passes through the pipe at the temperature required. Thus, it doesn't employ a separate system to heat the water. It takes the water from the mains. The water is instantly heated during the flow, from 7KW to 10KW, which means it is not a heel-cooling experience for anyone waiting for the water to get heated. It falls short on a count compared to the power shower, and that is, the water flow is not equivalent to the high-level temperature, as the flow is regulated by the outflow knob. With proper cabling, the system runs efficiently, giving out hot water to enjoy a warm showering experience every time.
It falls short on a count in comparison to the power shower, and that is, the water flow is not equivalent to the high-level temperature, as the flow is regulated by the outflow knob. With proper cabling, the system runs efficiently, giving out hot water to enjoy a warm showering experience every time.
---
How do Kilowatts Play a Role?
Often abbreviated as kW, a kilowatt is a unit of electrical energy. Electric showers are often rated in terms of how many kilowatts they will use to heat the water. This is important, for those equipped to handle a greater number of kilowatts tend to be able to produce hot water quicker. However, levels of energy consumption will also rise. It is, therefore, important to select a shower that can supply the correct amount of heat without substantially raising an electric bill.
---
Are More Kilowatts Associated with a More Powerful Shower?
This is a very common question. In terms of heating capacity, the answer is yes. The higher the kW, the more water quantity will be heated and passed flows out at one time, giving a stronger, continuous flow. A greater wattage also means the cost of the shower will go up, as well as high significant costs of rewiring by calling in an electrician. So, if you are looking to purchase an electric shower or are not happy with the water flow of the present one, we recommend a more powerful model.
Fine for any water system and ideal for a family home, these are the most reliable kinds available today. Taking a cue from the environment, these are cost-effective as they only heat the amount of water that's been used and are easier to use , and all they require is power and a supply of cold water.
If you're looking at ways to be more environmentally friendly, bear in mind that eco shower heads are not suitable for electric showers, as they can restrict water flow to the point of damaging the system.
---
Power Showers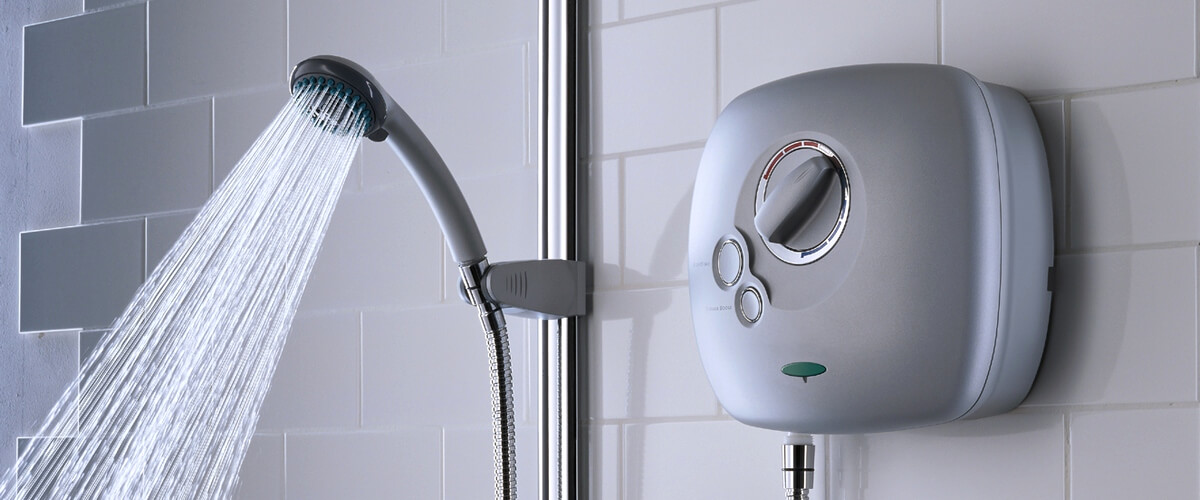 A power shower is a system with a booster and mixer, which mix and boost the flow of the water out of the shower. The potency of the power shower can be realised with a water system with high pressure attributed to a boiler fit into the plumbing system; this will enable you to enjoy high water flow up to 1.5 bar pressure. It can also work in tandem with a shower pump connected to the existing water system, which, in return, will throw out water with an unimaginable flow. It can efficiently work with a water pump to pull out the water from the tank, with a superb flow as desired. It also has a small disadvantage; it empties the hot water cylinder speedily.
In simpler terms, a power shower is a great choice for those who struggle with poor water pressure. If you are living in an older house with older plumbing fixtures, it's most likely that your geyser or hot water tank is situated in the attic space or another elevated position, which can lessen the water pressure. The pumping action of a power shower can transform that weaker stream into a strong flow.
One thing to bear in mind, however, is that not every house's plumbing system is suitable for a power shower. A setup with a combi boiler or pressurised mechanism is incompatible with power showers.
---
Digital Showers - The Drenching Delight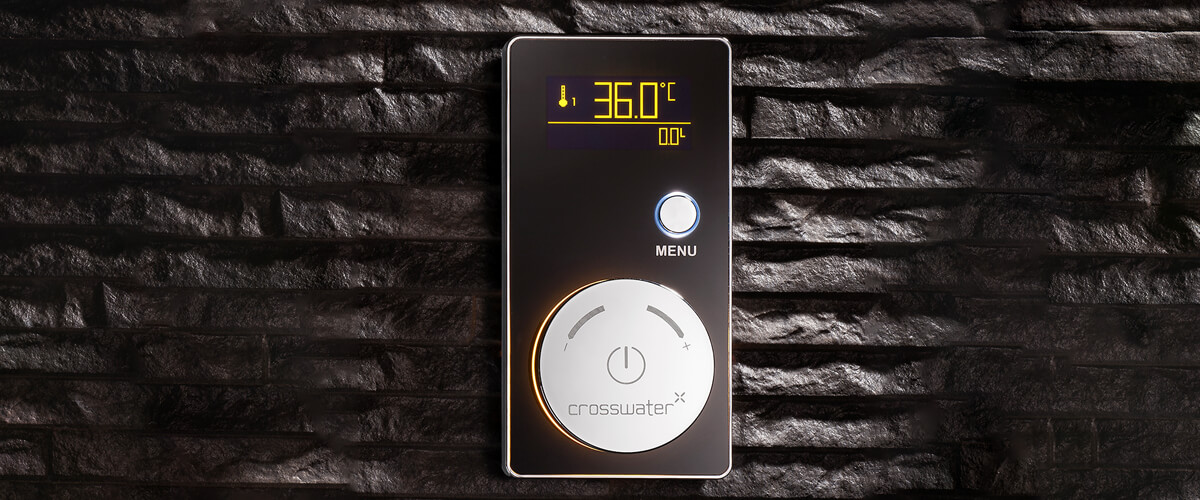 Digital Showers are fruits of the modern electrical age. The highlight of this type of shower is that it uses electricity for controlling the features such as flow and temperature, facilitated by easy push buttons or remote control. Unlike electric showers, digital showers have their control mechanism powered by digital technology or electricity. The controls are extremely precise and also combined with a number of innovative features. They function as a normal mixer but can be installed at a distance from the controls and come exposed or concealed. The exposed ones have a reputation for dispensing hot & cold blending of water, which emanates from the attached pipe of the shower slider rail on the wall. It's called 'exposed' as it has been designed to stay out by the wall and to yield no damage to the decor.
Concealed showers are compact and tidy and ideal for any cosy, small and compact bathing space. It's usually fitted and concealed, leaving the shower head and operational controls exposed to the outside.
Companies like Mira, Aqualisa and Triton have produced innovative and safe shower products with easy controls. Take a look below at some of our favourite products from these three brands.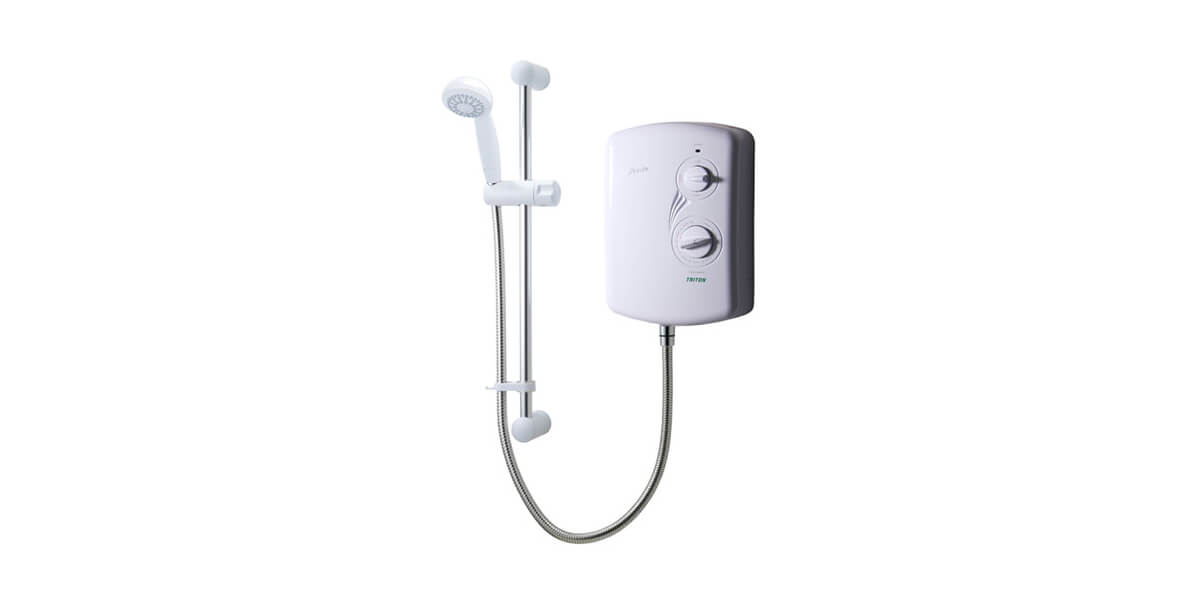 The Triton Amore Electric Shower With Touch Control is an excellent piece of technology that makes your morning shower even more relaxing every day. What's great about the design is that it comes in white and chrome, so regardless of your style, you can find a shower that will blend in with your decor. The electric panel also has separate controls for temperature and power, so that you won't mix them up. Also, you can buy confidently since it has a one-year guarantee.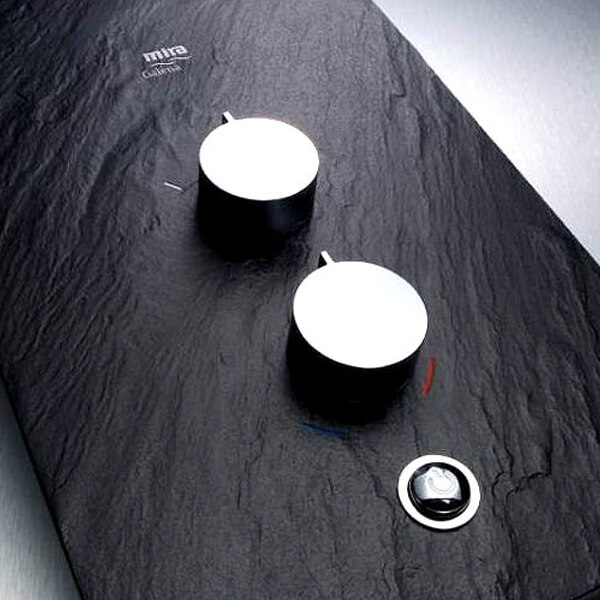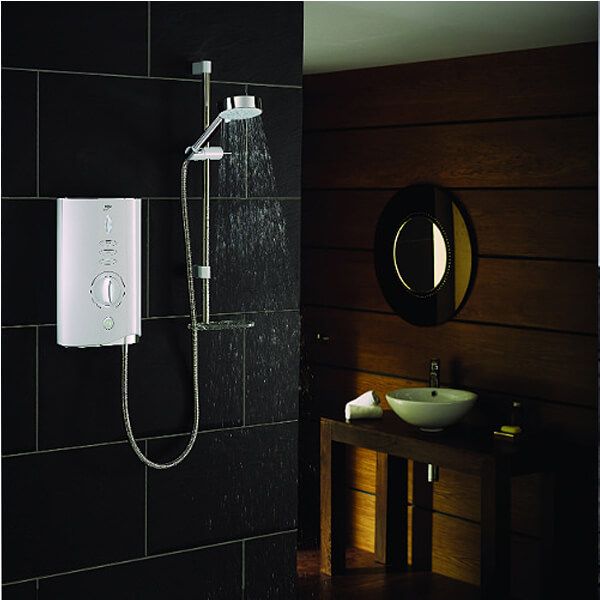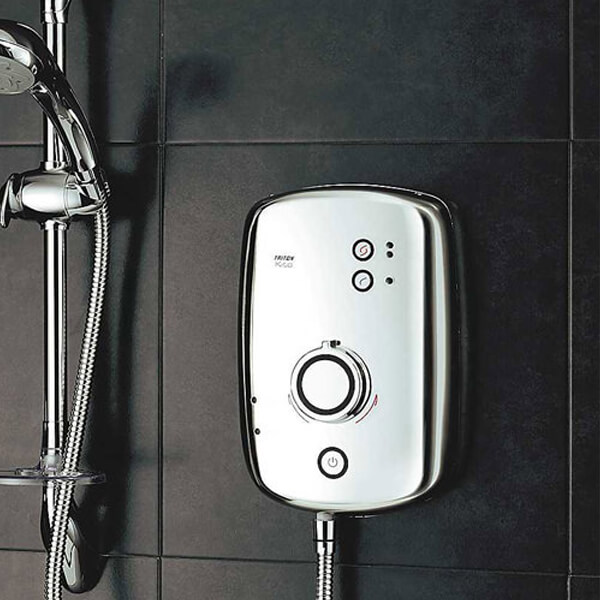 Another great product on the market today is a thermostatic shower. The particular thermostatic shower featured above is from Mira. The sleek and modern design made of hammered chrome matches an affordable price. The rain showerhead allows you to experience a luxurious spa-like shower. Its built-in thermostatic control means that your entire family can use this shower safely without fear of getting burned due to sudden temperature changes.
Lastly, the most futuristic of the showers featured today is the remote control shower from Aqualisa. Make sure you step into a warm shower every time by turning it on and choosing your temperature. Surprisingly, this luxury comes at a low cost of just over 360 pounds. It's a small price to know you are stepping into a truly hot shower during those cold winter mornings.
Choosing a shower from the above brands is a wise choice, given their commitment to quality and their years of building a respectable reputation. If you are in the market for a new shower, please e-mail us with any questions you may have. We'd love to help you find the perfect shower for your home.