Buying Guide for Designer Radiators and Towel Rails
THE HISTORY OF CENTRAL HEATING
It may sound like a modern contraption, but central heating has been traced back almost 2000 years, and the first systems were found amongst remains belonging to the Romans. Flues planted in the ground circulated hot air which was generated by a fire; hence, the most basic of central heating radiators was born. Over time, this was developed upon. By the middle ages, monks in alpine monasteries had entire channels built under their compounds, with hot air being generated in much the same way as their Roman ancestors, but with a staggering 90% efficiency rate. In Europe, the fall of the Roman Empire saw a reversion to much more basic fireplaces in many homes and buildings. The Middle East, however, continued building upon the Romans' designs and built solid underground pipes which facilitated an incredibly efficient and reliable central heating system.
In Europe, central heating took a back seat until the 17th, 18th and 19th centuries. Scottish inventor James Watt developed a system which had been left unfinished in the 16th century and had a successful steam and central furnace powered system in his own home. This was the first evidenced system that today we take for granted; a central point pushing steam around pipes embedded in columns of the wall, with the pipes separate from the boiler to reduce the risk of explosion. A Polish businessman built the first known radiator in St Petersburg in the 1850s, and from thereon, the system boomed in line with the industrial revolution, culminating in today's much more developed, but still surprisingly similar central heating setup.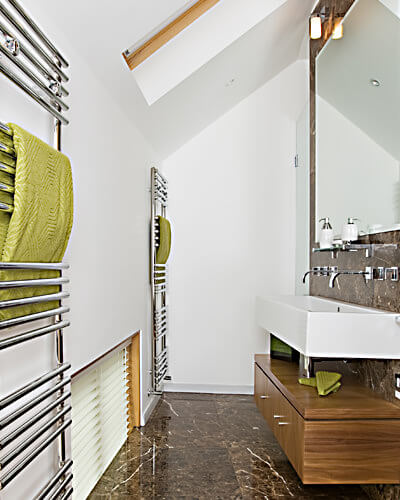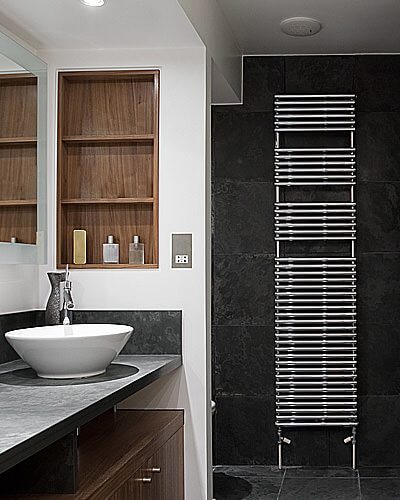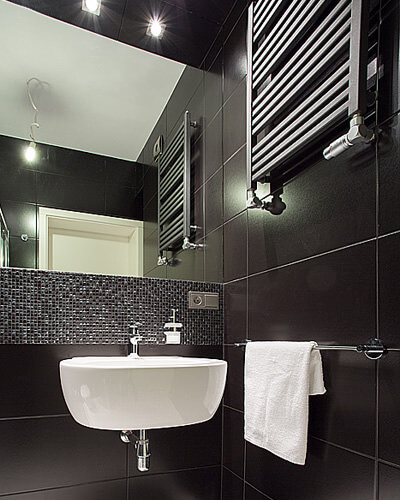 SOURCES OF ENERGY
In European settings, the main source of energy for central heating is water. It is clean, practical and can be recycled, unlike fossil fuels and natural gas which are both non-renewable and expensive.
ARE ALL SYSTEMS THE SAME?
The benefit, and also consideration of central heating is that the system is uniquely tailored to the size, build and make-up of the house or building. A small, basic system for one bedroomed bungalow would be completely incompatible with a two-floor office building. The boiler would need to be able to effectively pump the heating around the pipes, which would themselves be built in such a way that accommodates the length, height and natural heating level of the building. It is akin to putting the incorrect wheels on a car; the system becomes fundamentally flawed.
The only instances where one would find identical heating systems would be in a development of new, identical houses. However, the time taken to install each unit makes them by their very nature unique and not interchangeable.
WHY SELECT TOWEL WARMERS AS A CENTRAL HEATING RADIATOR FOR YOUR BATHROOM?

Every bathroom must have a towel rail to add extra warmth and comfort to your bathrooms. Heated Towel Rails can give you the luxury of warming your towels. The mixture of design and functionality of towel rails make them a popular choice among UK Home Owners. Winter in the UK is quite extreme, and towels tend to remain moist because of the weather. It is highly advisable to avoid use of moist towels as these attracts mould and bacteria and are also extremely uncomfortable. Hence, Radiators come to the rescue, as such that the constant heat of the Radiator keeps the Towel Warm. The continuous discharge of heat from the Radiator also encapsulates the room with a warmth that makes it cozy.
MATERIALS/ ADVANTAGES OF STAINLESS STEEL
When buying a radiator or towel rail, an important factor is the radiator material. In general, radiators are made of cast iron, mild steel, stainless steel or aluminium. In the early days, cast iron was used for building radiators and is still popular with homeowners seeking a Victorian-themed decor.
Panel radiators and designer radiators use Mild steel as it is a low-cost and efficient alternative to stainless steel. By far the best material for radiators is stainless steel as it has innumerable advantages. Stainless Steel Towel Rail doesn't flake, rust or corrode. Radiators made from stainless steel, they can be used with all plumbing systems including open systems.
Stainless Steel Towel Rails are manufactured from 100% steel and offers a stylish, year-round solution for drying and warming up your towels. Towel Rail units are also available as battery powered units, in addition to the plug-in electrical types. Battery powered units feature extreme convenience when it comes to portability, and they are gaining popularity in the market.
Why the need for radiators?
Ideally, your bathroom should always be nice and warm, but we all know that bathrooms can get extremely cold in winters while some are naturally cold because of their location. Bathroom in old houses with high roofs can also get very cold and heating them can be quite expensive. Now you can easily keep your bathroom warm in any weather by simply installing a suitable radiator. There are many different types and styles available in the market right now so you will have no problem finding the right one for your bathroom.
More on Towel Warmers

Towel Warmers for bathrooms are designed in such a way that it can easily blend in your bathroom, no matter if your bathroom decor features classic or contemporary interiors. With sleek and elegant styling, towel warmers enhance the ambience of any bathroom. From a visual point of perspective, a towel warmer should be considered as a crucial accessory in your bathroom to complement your existing decor.
Prices
Towel Rails comes with varying price tags to suit every budget. You can choose a cheap or an expensive model as per your home's requirements. Prices at our online store start from cheaper than £50 for basic radiators and can go up to more than £500, for the more luxurious models. The good news is that if you're on a budget, you can easily buy a cheap one that will warm your bathroom up quite nicely.
SPACE SAVING OPTIONS
Apart from the cost, radiators differ in size, design, heating capacity and installation type. When space is not a constraint, you can opt for freestanding versions or purchase wall-mounted ones if you wish to save space. Freestanding ones are ideal when it's likely that you'll move them from one corner of the room to another, but they will need to be wired into a spur socket for safety. Wall mounted ones are great if you know where you want your heater to live, and you have no intention of moving it. You should be prepared to pay for installation, and you may need to pay extra for this.
If you are keen on buying a wall mounted towel warmer, make sure you know the size is suitable for the space available in your bathroom. You should ideally make sure there is atleast 2-4 inch gap on every side of the towel warmer so air can flow properly.
Economical
Almost all new radiators are very economical to use. They won't leave you with a huge energy bill as some of the outdated models. If you're concerned about your usage, try to buy one that's particularly economical and will switch itself off when your bathroom has reached its desired temperature. Also, there are designer radiators available, which, although not very cheap, but make a style-statement that will instantly uplift the decor of the room. If you want to give your bathroom a designer touch, there are lots of options available from our designer collection.
Almost all new radiators are very economical to use. They won't leave you with a huge energy bill as some of the outdated models. If you're concerned about your usage, try to buy one that's particularly economical and will switch itself off when your bathroom has reached its desired temperature. Also, there are designer radiators available, which, although not very cheap, but make a style-statement that will instantly uplift the decor of the room. If you want to give your bathroom a designer touch, there are lots of options available from our designer collection.
DESIGNER RADIATORS

Designer radiators are a stunning alternative to a decorative artwork to improve the bathroom décor. Besides, they also double-up as efficient heating appliances. What previously were big chunky pieces of metal have now transformed into modern designer models that are a sight to behold. World-class designers have lent their creativity to come-up with some superb pieces that are simply a class apart. Gone are the days when you would have to paint your radiators the same colour as the rest of the room. You can now make them something of a feature and a talking point. If you take a look at some of the radiators you can buy these days, you'll see why they are so popular.
MERGE WITH THE DECOR
We still think of radiators as being relatively slim pieces of metal hung on a wall, but some of the new models have refreshingly new designs and don't look like radiators at all. Some of them may be mistaken for towel rails whereas others quite simply look like a partition in a room or even a bit of tubing that's been quickly wrapped around a pole. No matter what sort of home you live in and what sort of style you like, you can find a radiator that will stand out or simply blend in.
These days' radiators are far more efficient than they used to be. They heat the whole room more quickly and efficiently. They also work with the latest technology, to heat your room to the preferred temperature and keep it that way for as long as you wish. Such is the advance in technology that you can now control your radiators online if you wish. This means if you're in the office, and you want your house to be nice and warm by the time you get back, you can turn them on before you leave work. So, make use of this convenience, find a suitable model today.
THE RIGHT RADIATOR FOR YOUR BATHROOM
Given the sheer variety of radiators, it can be difficult to know which one you should buy for your bathroom as they come in all sorts of shapes and sizes. If you're not sure what type you need, ask a plumber to have a look at your current one. In some cases, you may be able to buy a new radiator and install it onto your wall and connect it to your pipes. In others, you may need to replace your pipes, but it's worth finding out first.
If your bathroom is particularly small, then you may want to buy one that sits against a wall but can heat the entire room. Think about your budget, and how much you would like to spend. You can get a perfectly good radiator for less than £120, which means you don't have to spend more than £500 on one unless you really want to. There are so many different radiators, but that can only be a good thing as it means you're more likely to find the right one for your bathroom. Below we have showcased some of the best radiators from MHS, one of the leading makers of radiators. You can be sure that your MHS designer towel rail combines attractive looks and superior technology and function. From the radical to the traditional, MHS has the perfect style radiators for your bathroom.
WHY SELECT MHS DESIGNER RADIATORS?
MHS has been creating designer radiators for decades with designs and styling so attractive that you are left spell-bound. Coupled with their efficient performance and latest hi-tech functionality, MHS appliances have stolen the hearts of discerning homeowners and professionals. So, when you wish to feel the comfort when getting in and out of the bath, choose MHS.
Space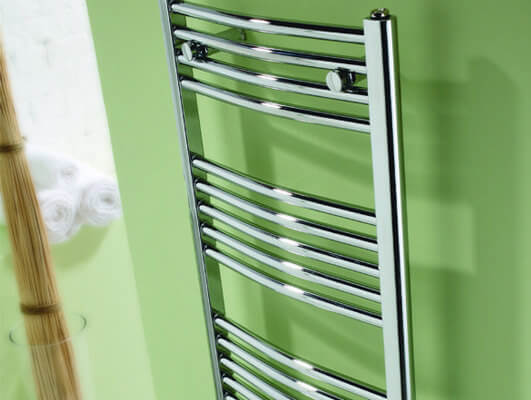 High tech radiators should be beautiful, practical and affordable. The simple Space radiator exudes luxury but won't break your budget and what you get is a modern luxury appliance at old-fashioned price. The attractive chrome wall-mounted designer range from MHS is available in either straight or bow-fronted models and offers great value. Bringing a touch of luxury in any bathroom, Space is backed by 5 years of guarantee.
Oval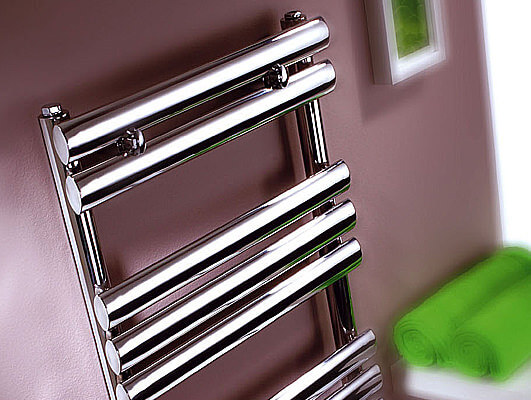 The name Oval comes from the oval profile of the stainless steel tubes of this towel rail. Contemporary and elegant models come in polished and brushed finishes, in dual fuel and electric versions.
Comb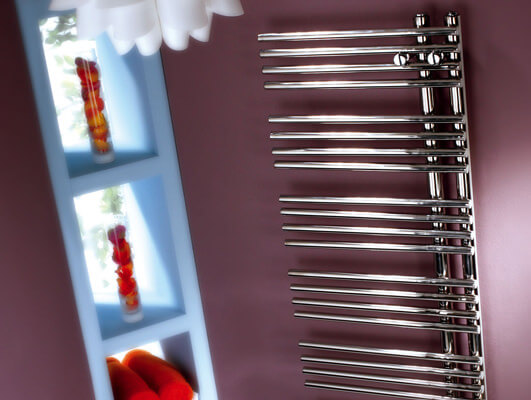 True to its name, it sports a hair comb-like profile. Deceptively simple, it is a variation of the classic ladder style radiator, looks awesome in any space. Polished stainless steel is the used in constructing the Comb that is durable enough to be backed by a guarantee for ten years.
DELLO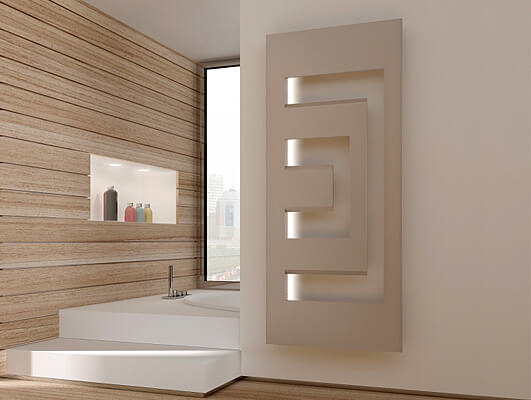 The elegant Dello range offers 4 models with a profile that combines solid and spaces to create a surreal effect. The design makes the radiator look like its floating away from the wall. Valves are concealed while it easily accommodates towels for drying off.
TESI RUNNER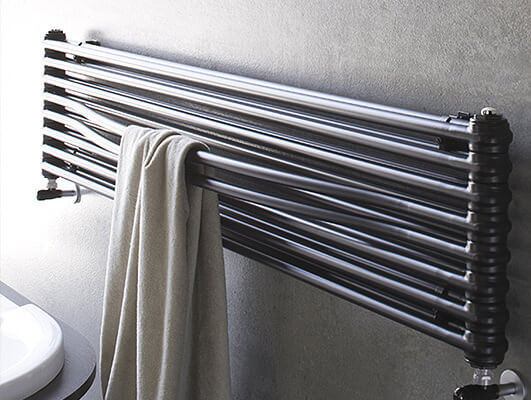 A fine partnership of sheet steel tubes, this curvaceous and elegant radiator, will adorn your walls with pride, and warm up your homes and hearts. Innovative, rounded geometry with interwoven tubular structure make it the centrepiece in the space.
How can QS Supplies help you in selecting the right Towel Warmer?
Check out our on-line store for various heated towel rail design that can easily blend with your existing or new bathroom decor. If you have any queries, you can give us a call at 0116 251 0051 or chat with our live chat operator, which will help you in selecting the right bathroom towel rail.
Known Manufactures in manufacturing High-End Towel Warmers