Greeks Fixed Central Hearths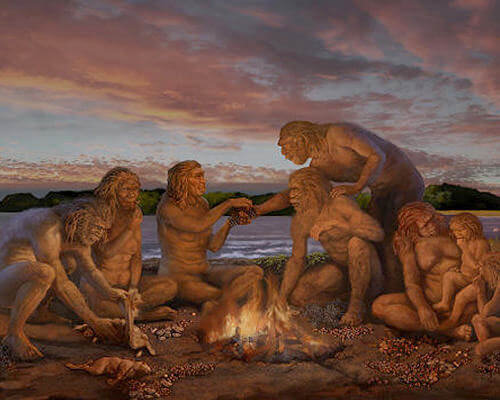 The earliest form of heating (about 1.5 million years ago) was a campfire, around which ancient humans gathered for warmth and cooking. The fire slowly moved indoors with a central fire and a central roof opening for smoke to escape.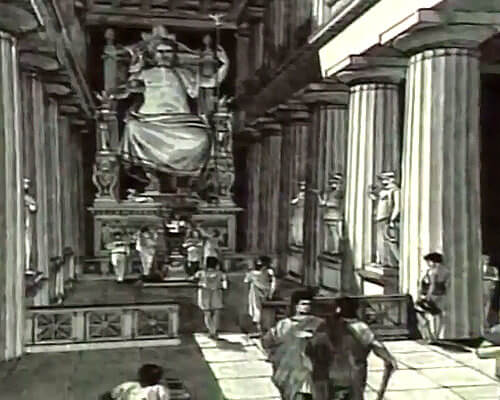 Fixed central hearths date as far back as 2500 B.C. evidence of which was found in excavations in Greece. About a thousand years later the Egyptians introduced bellows to fan the flames and enhance the heat of fires, but central heating remained elusive until about a hundred BC and the rise of the Roman Empire.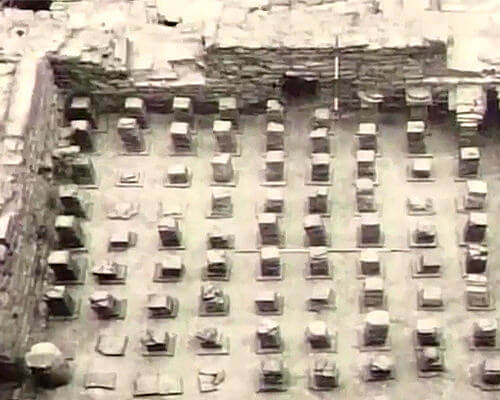 Historical data indicates that underfloor heating systems were first used in the Middle East. In 1300 B.C King Arzawa installed such a system in his palace at Beycesutan, Turkey.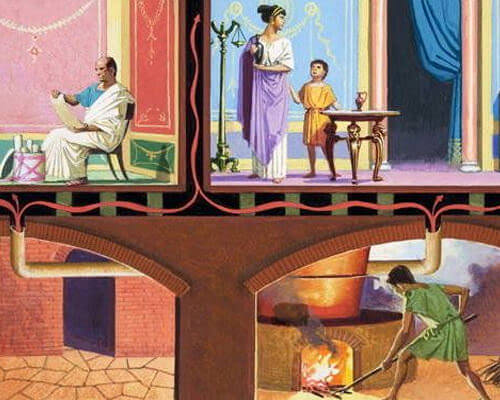 The Romans improved upon this idea and used heating on floors and walls as well, thereby creating the first central heating system ever. These systems used by the Romans were hollow spaces below stone floors called the hypocaust. These systems supported the floor on pillars over a chamber with a fire which was lit at one end. Combustion gases passed under the floor to the other side.
Newer systems used tile flues or hollow tile walls to conduct heated combustion products. The fire moved from one end to a separate furnace chamber. Later, the hypocaust chamber was eliminated completely and replaced by floor ducts that connected from the furnace to the wall flues. In ancient Rome, such hypocaust heating systems were used to heat upper-class Roman houses, and also for public baths, which were extremely popular among rich Romans.