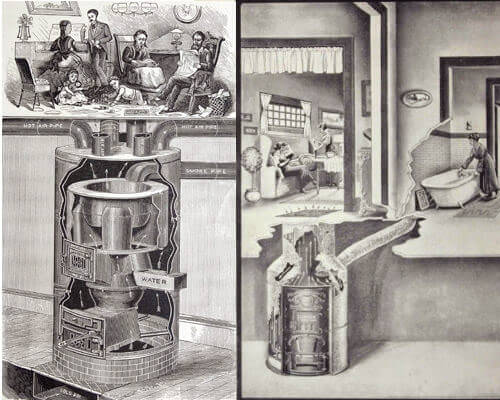 In the early eighteen hundreds, American inventor Daniel Pettibone took inspiration from the hypocaust heating systems of the Romans and invented the first furnace that used warm air for heating. This system was installed at Pennsylvania Hospital in Philadelphia and relied on heat naturally rising and therefore, faced the problem of inconsistent heating.
Source: http://stovehistory.blogspot.com/2015/02/daniel-pettibone-inventor-of-warm-air.html
Source: https://archive.org/stream/JohnGrossiusInventorAndManufacturerOfPatentSchoolHouseVentilating/CCA80249#page/n25/mode/2up
Source: https://archive.org/stream/HomerPipelessFurnacesWithTheThermo-sealInnerLiningItHeatsIt_78/TheHomerFurnaceCompanyCca51094#page/n11/mode/2up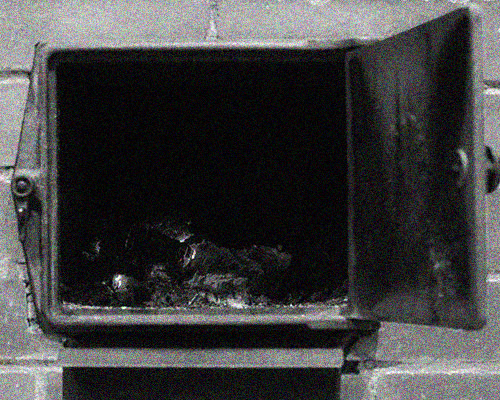 Gas stoves were discovered in the early 19th century, and oil heaters appeared in the 1920s. However, in 1940, 75 per cent of homes still used wood or coal as their primary heating fuel. Early boilers and furnaces were encased in brick, but by 1900, steel-encased furnaces and free-standing cast iron boilers made their way into the market.
Widespread use of heating gave rise to the need to develop efficient control systems. Most of these worked around controlling the source of heat and were complicated to adjust, mostly done manually.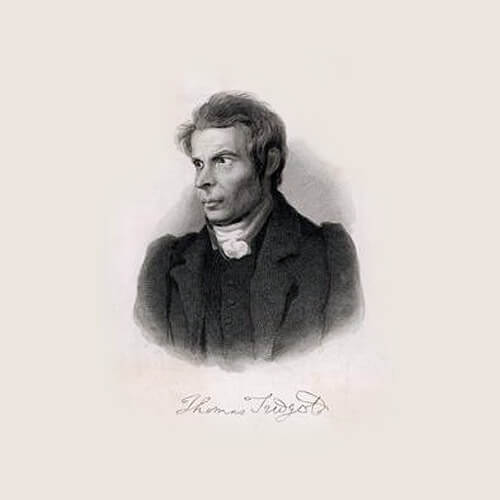 Thomas Tredgold's work Principles of Warming and Ventilating Public Buildings outlined the method of hot steam heating applications to smaller, non-industrial buildings.