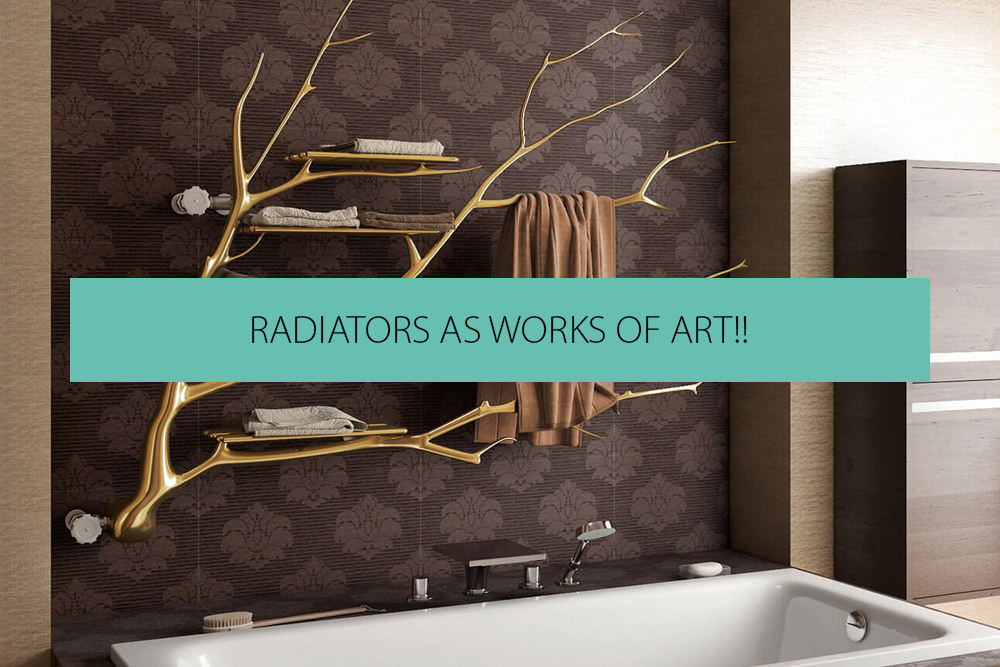 A bathroom is a perfect platform to showcase your designer and innovative skills and go beyond ordinary or limited. QS Supplies are popular for their trendy, futuristic, designs concepts and have in the past come up with iconic ideas like the Arch overhead Shower and the Zen Rock Basin .
With these radiator concepts, the goal was to create a future-ready appliance that can make full use of its designer potential in any setting, domestic or commercial while performing its basic function of warming up a room. The designer's craft rises to meet this challenge in every aspect with each radiator getting the thumbs-up from interior decorators that have been made familiar with these concepts. Although a bit heavy on the pocket, these ideas for modern as well as traditional styled radiators are refreshing and are well worth the money you spend on them.
---
Tree Radiator
If any radiator looks like a direct import from a sculptor's bench, this one fits the bill. Superior grade steel is moulded and welded together to form a tree, with branches that spread across in an attractive design. This innovative concept has been introduced into the area of bathroom design by QS Supplies, evoking a positive response. The integrated branches radiate an enormous amount of heat to provide much-needed warmth in winter.
This piece looks like a barren tree, dressed in a delightful gold finish, creating a designer appeal that is truly unique. You may place your towels on the branches to dry them up quickly. The appliance seamlessly melds with the central heating in your homes and serves a dual purpose of style and function.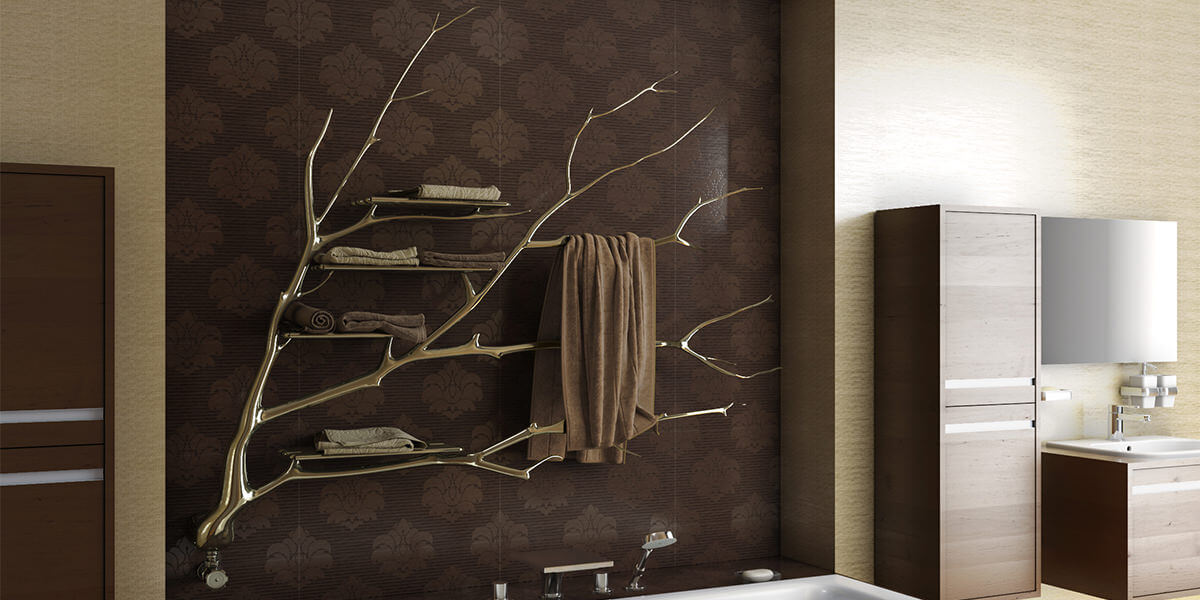 Electric Radiator Chrome Finish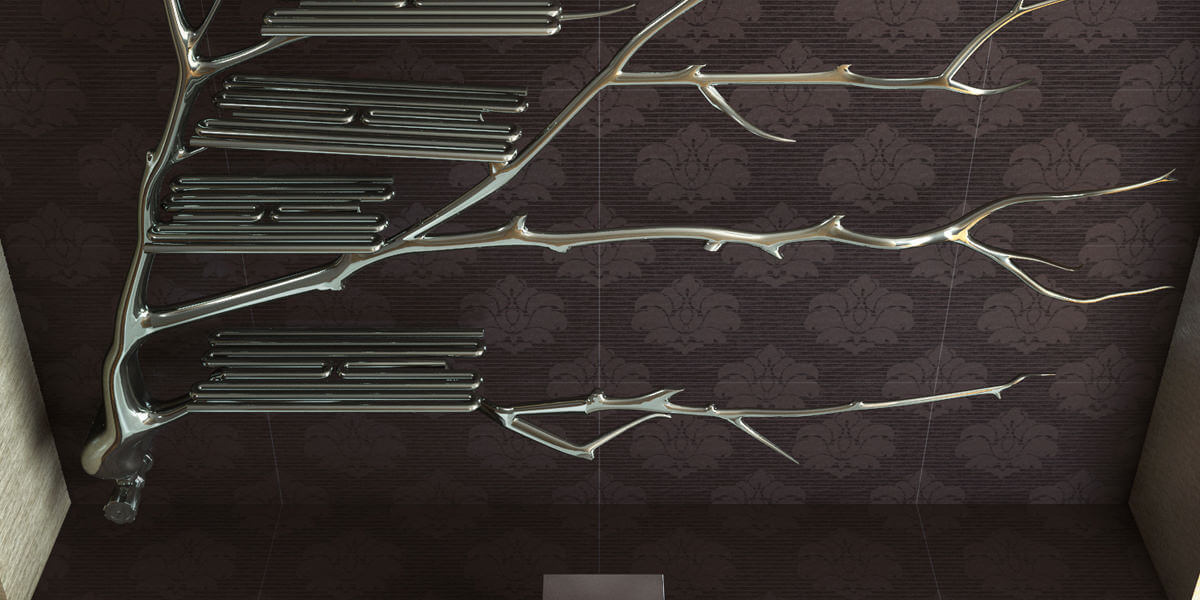 Rack Close-up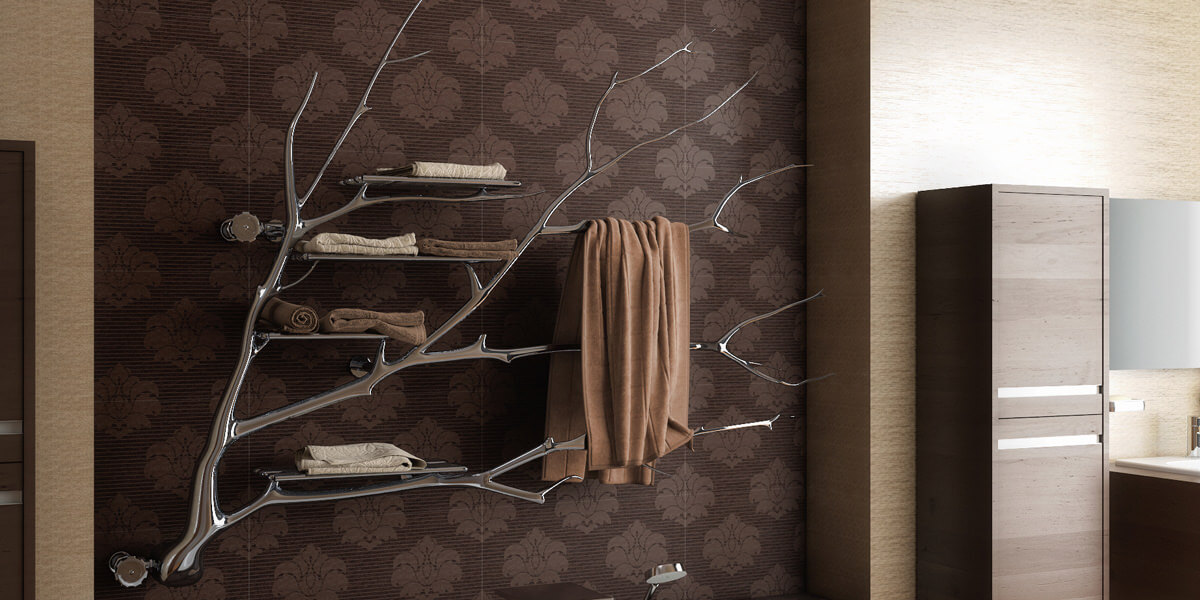 Chrome Finish Radiator
Chrome Finish - Close Up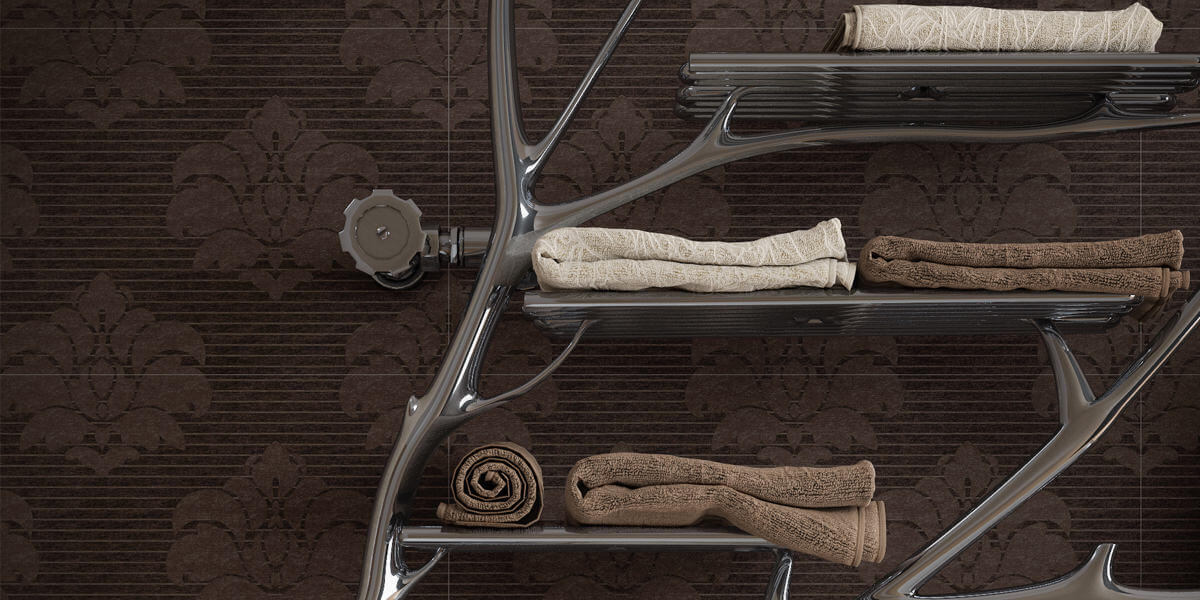 Valves - Close Up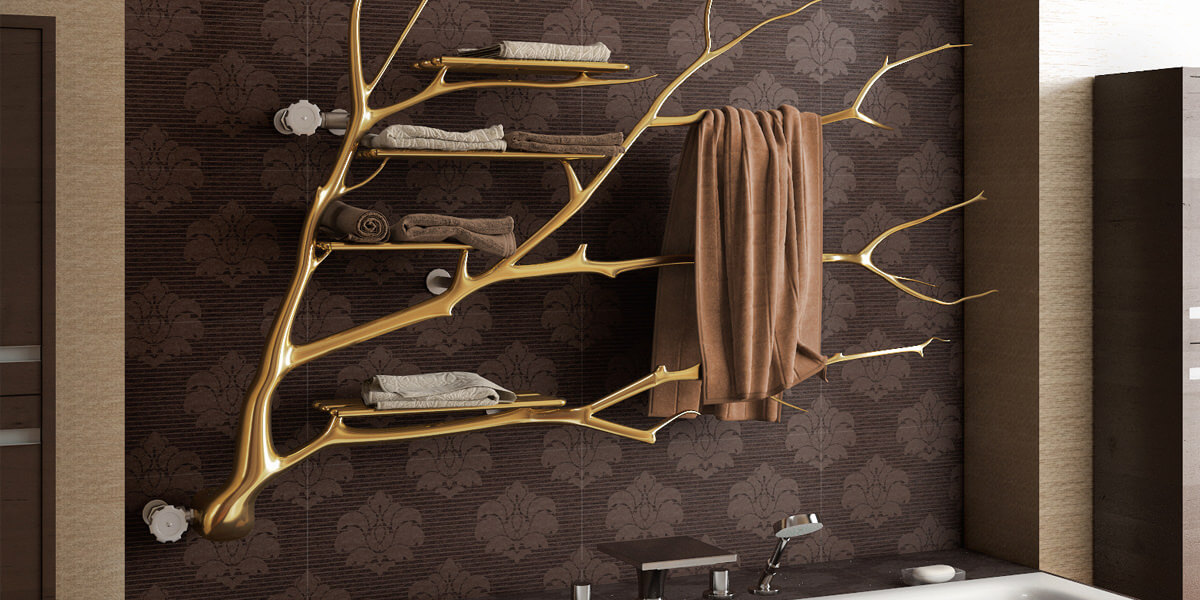 Gold Finish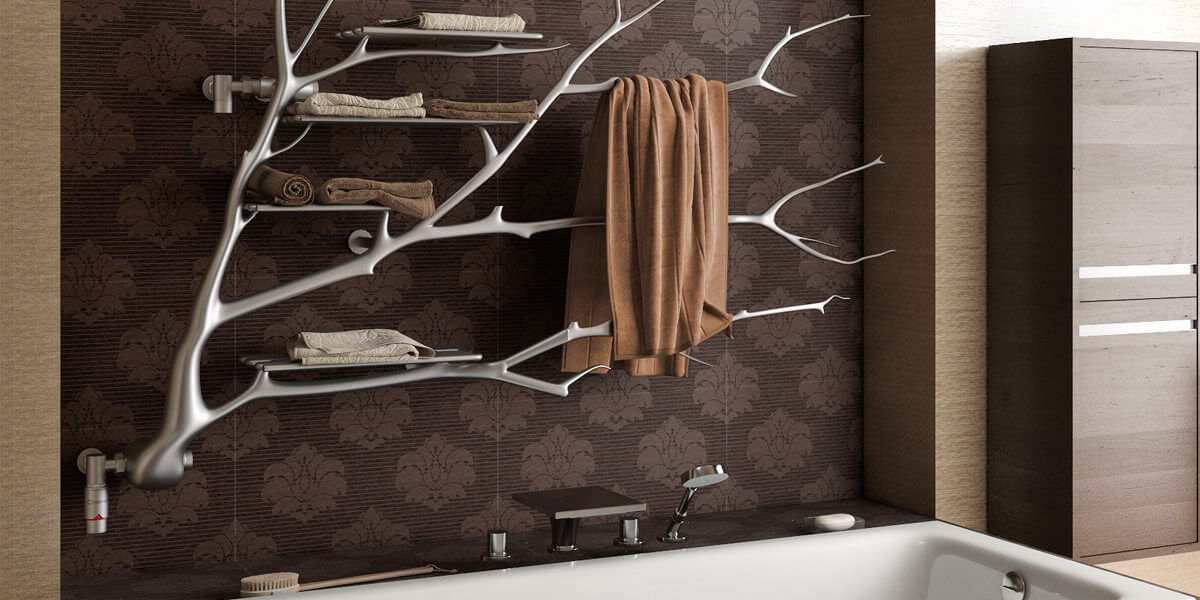 Silver Finish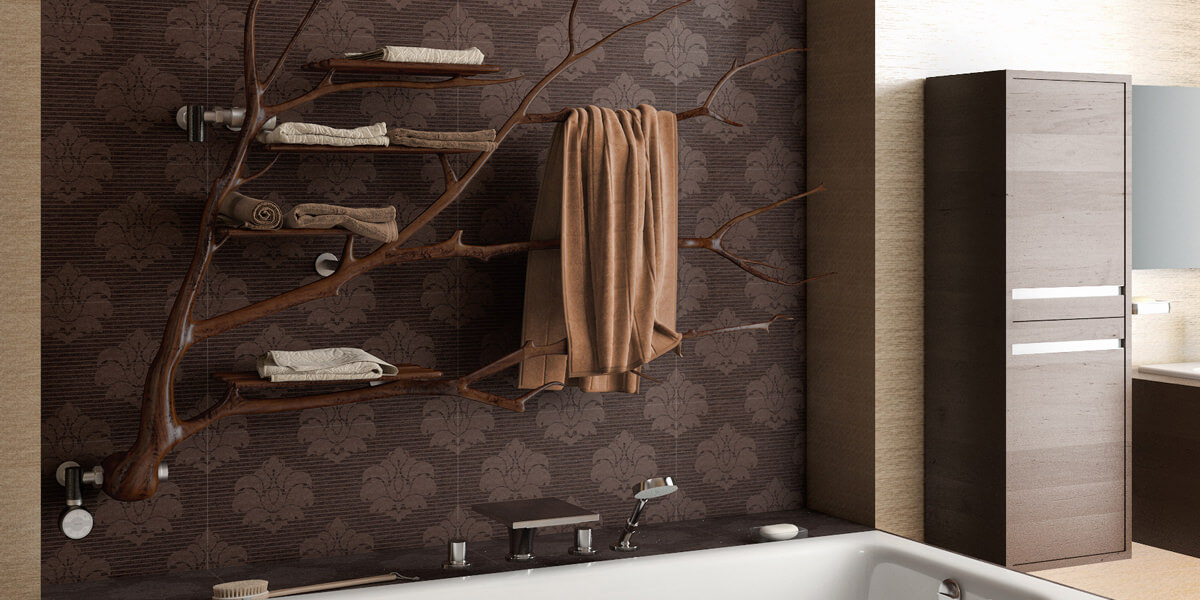 Wooden Oak Finish
---
The BullHead Radiator
The primary focus of the Bullhead is to decorate the space while also radiating abundant heat to warm up your home and heart. Carved as a bullhead, it draws inspiration from bullheads and deer heads, trophies brought back from hunting expeditions.
Create the same period look with the bullhead radiators made from top quality steel. Polished in glossy gold or silver finish, it is certain to lend an aura of grandeur to the surroundings. Available to you at 2000 pounds, it merges easily with your central heating to provide efficient heating. Every homeowner wants to be the proud possessor of a bathroom that is the envy everyone, and this one sure helps you stay exclusive.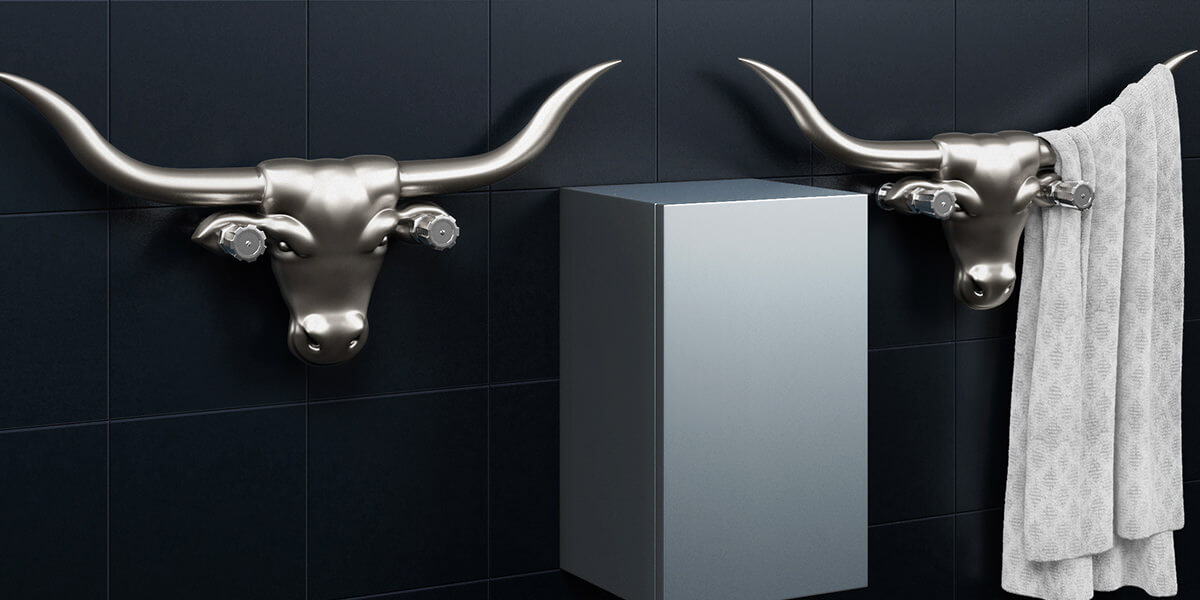 The Bull Radiator - Silver Finish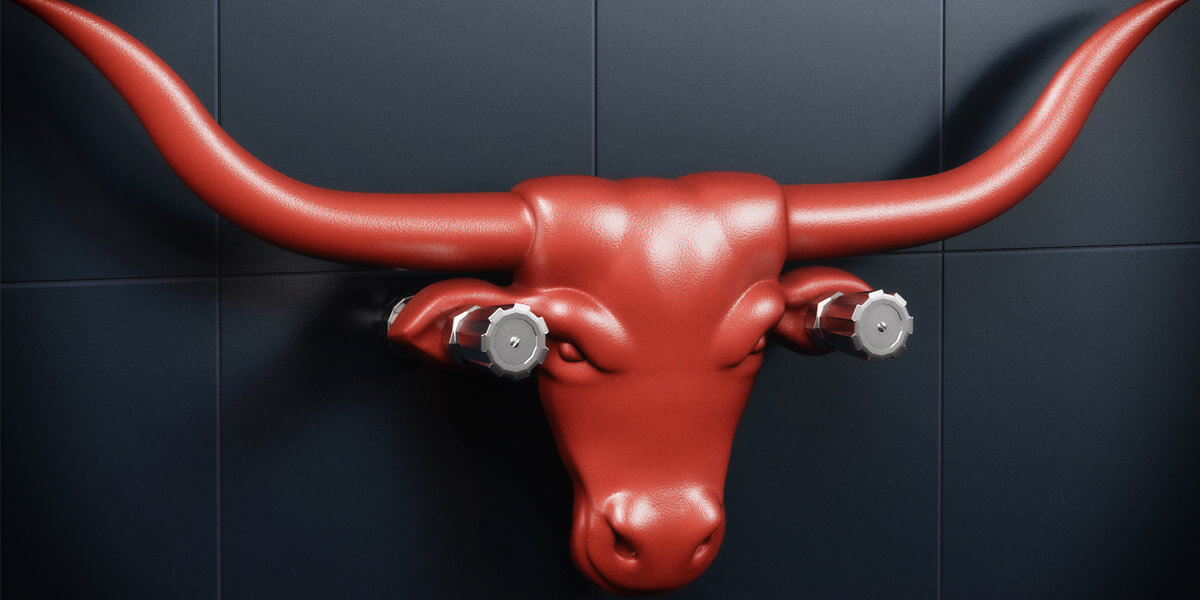 The Bull Radiator - Red Finish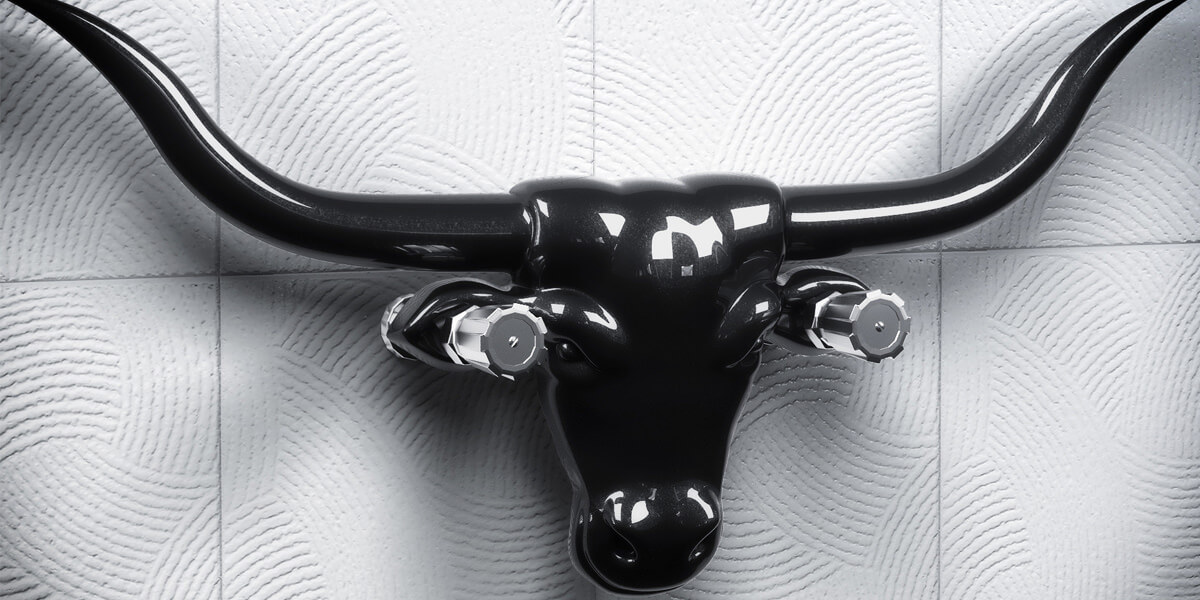 The Bull Radiator Black Gloss Finish
---
Circuit Radiator
This brilliant concept is innovative as well as practical in a bathroom or home environment. Comprised of ergonomic design, held together by precision welding, this one has been made using only the best stainless steel. The Circuit tree can be used as a simple and stylish way to update a wall and takes inspiration from a handcrafted wrought iron tree design from a local crafts bazaar.
A contemporary creation that radiates heat and serves to stylise the wall, it can become a topic of pleasing discussions, especially when entertaining friends, especially on cold evenings. This idea is so distinct yet simple that it effortlessly makes your life easier and takes up hardly any space.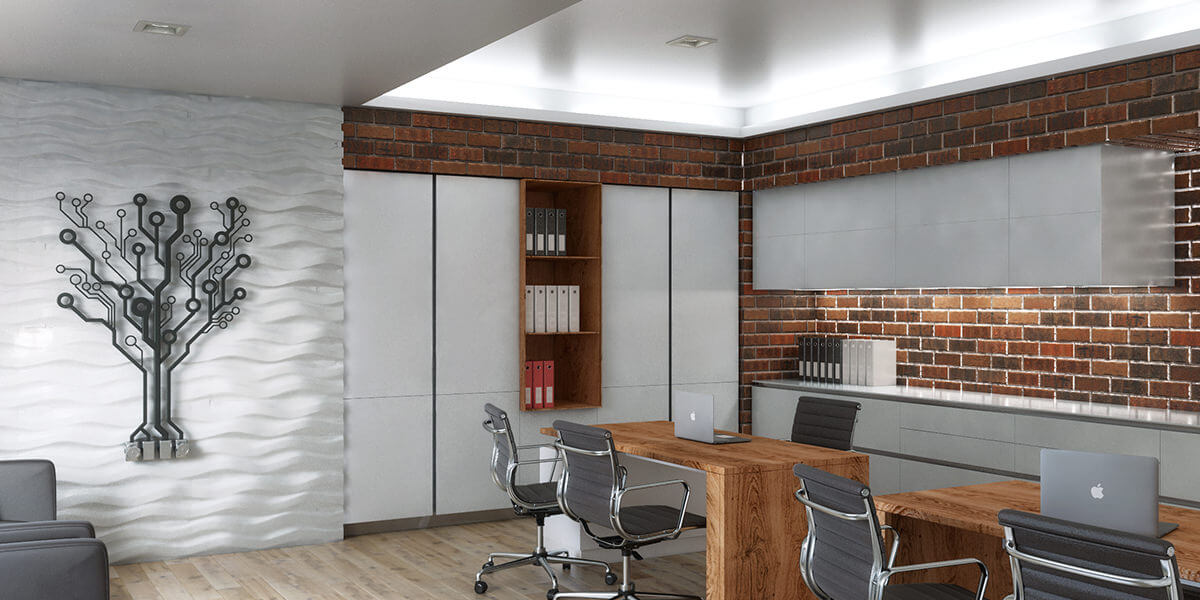 Circuit Radiator - Grey Finish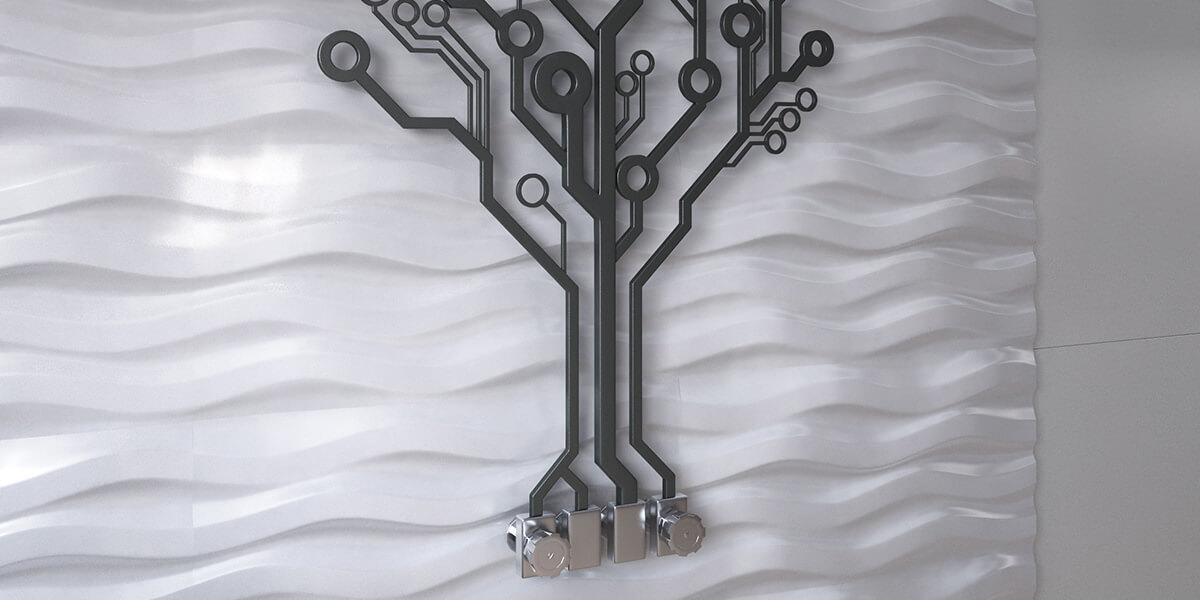 Circuit Radiator - Close Up
---
Sun & Clock Radiator
This is a pleasant combination of a clock and radiator. This innovative design uses stainless steel to create a dynamic sun shaped external profile. Going way beyond its basic function of heating, this one will fullfil your aesthetic desires as well as display the time.
The radiating arms give your bathroom an air of exclusivity, while a sparkling Gold finish will help create a stunning focal point. This sleek, sculpted wall hung designer radiator looks gorgeous in any setting and generously warms up the room. Inspiring and hard to miss, this gorgeous design will set your hearts aflutter and add value to your living space.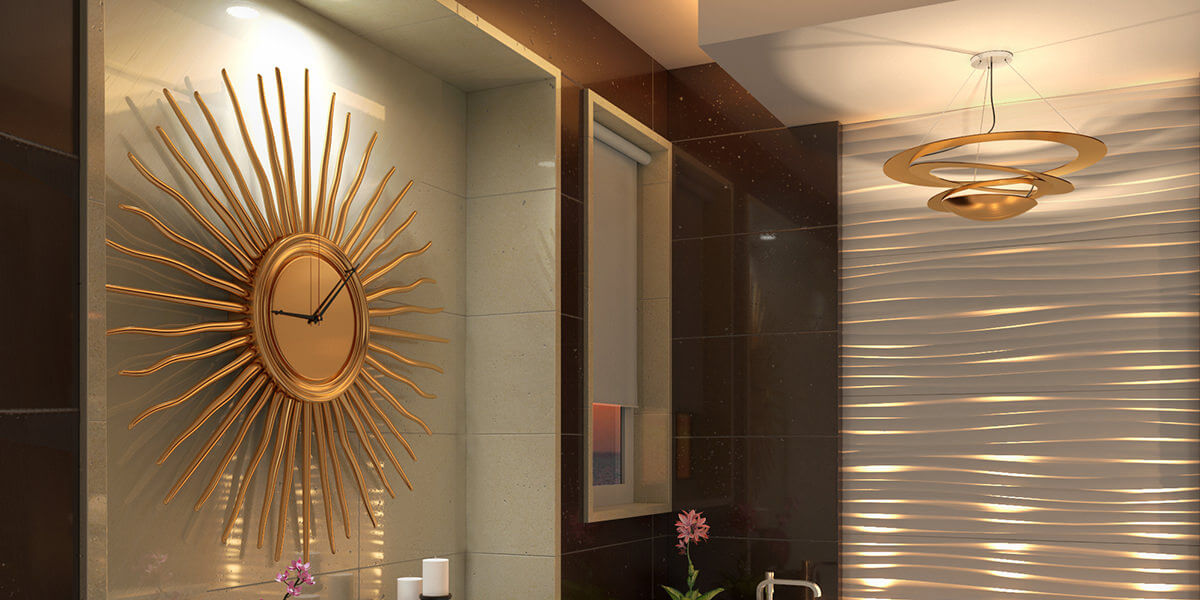 Sun & Clock Radiator - Gold Finish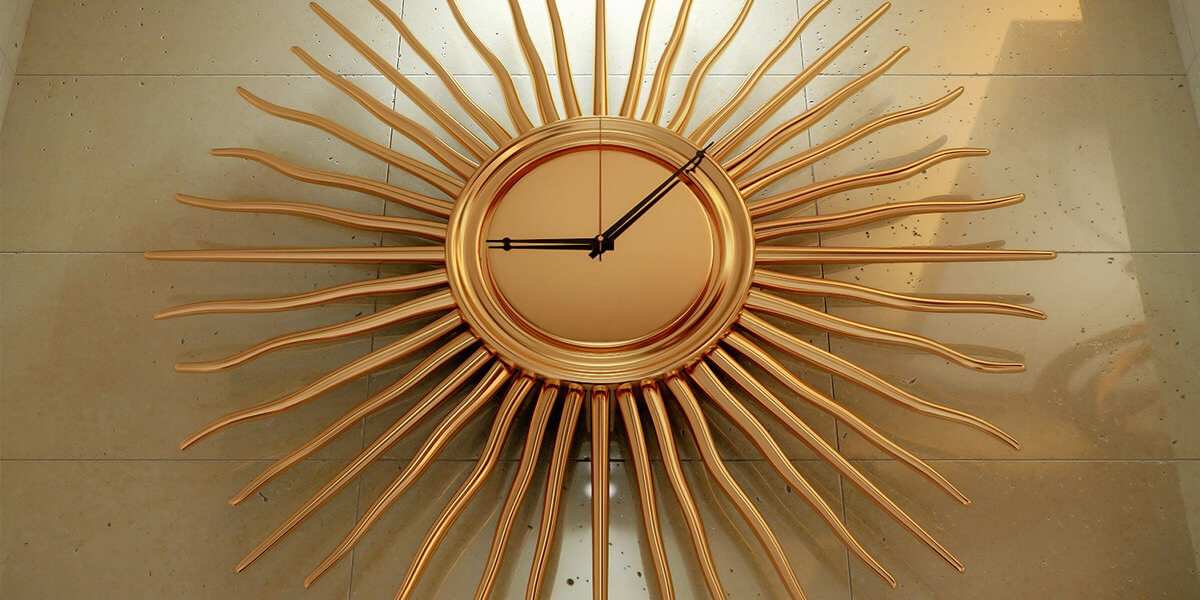 Sun & Clock Radiator - Close Up
---
Cube Radiator
This Cube Concept radiator was born from QS Supplies studio and is a masterpiece of sorts. Designed to delight, it'll be a homeowner's pride with its pleasing cubic profile, clubbed with attractive finishes. The minimalistic look is innovative and gives the heating appliance increased heat emitting capability.
A number of cubes made of high quality steel are welded together to create a bigger cube that is fixed to a base, also made of metal. This radiator is the perfect amalgamation of style as well as efficiency, making it cost-effective as well as impressive on aesthetic accounts. You can make this beauty yours for 1500 pounds a piece!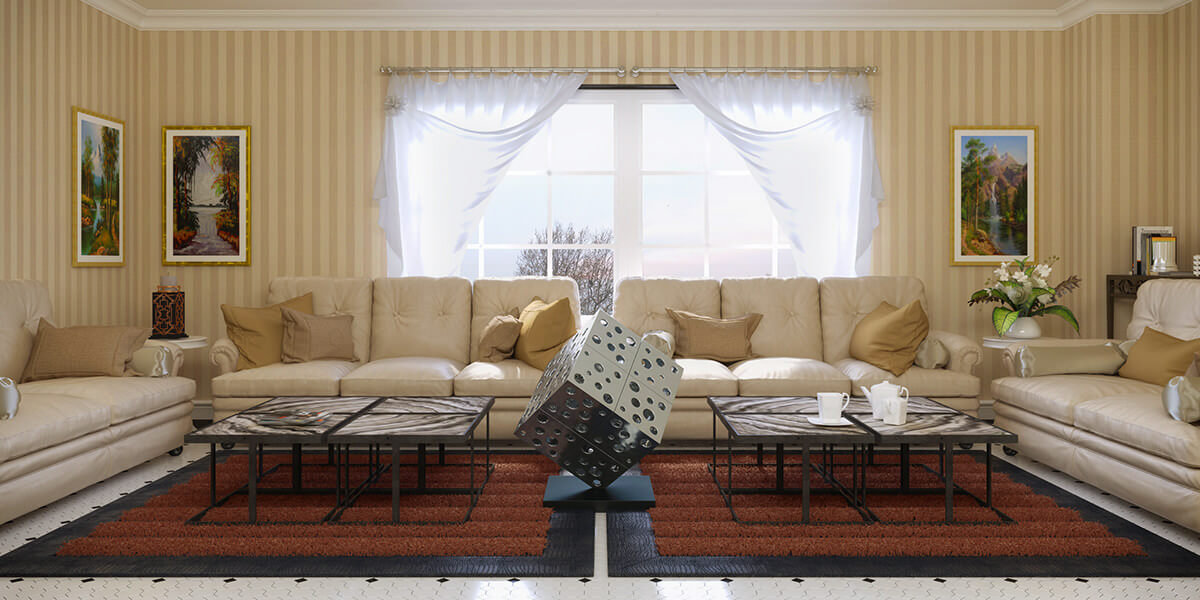 Cube Radiator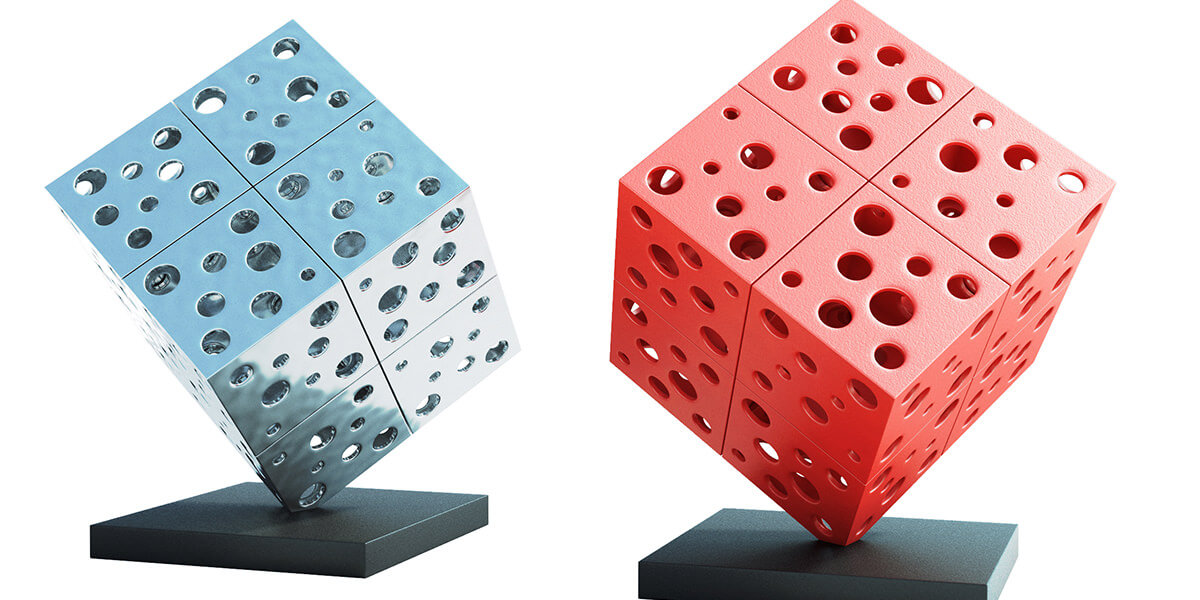 Circuit Radiator - Silver & Red Finish
---
Octopus Radiator
Inspired by the awesome creature of the sea, the Octopus radiator is another concept from the innovative kitty of QS Supplies. Its outer body is shaped like the 8 armed Octopus, made completely from steel. Its high quality construction consists of metal welded together into one singularly seamless piece. Crafted for wall mounting, this radiator is simply perfect for creating a beach-like environment in your home or bathroom. Complemented by other elements that remind you of the sea, it is awe-inspiring and will certainly become a talking point in family gatherings.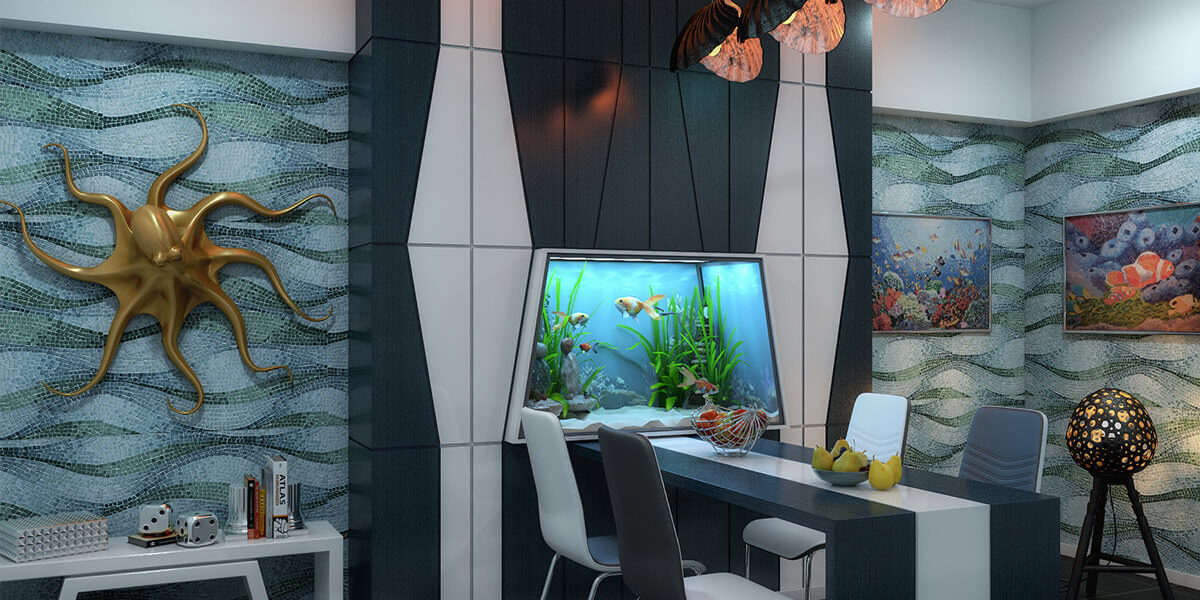 Octopus Radiator - Gold Finish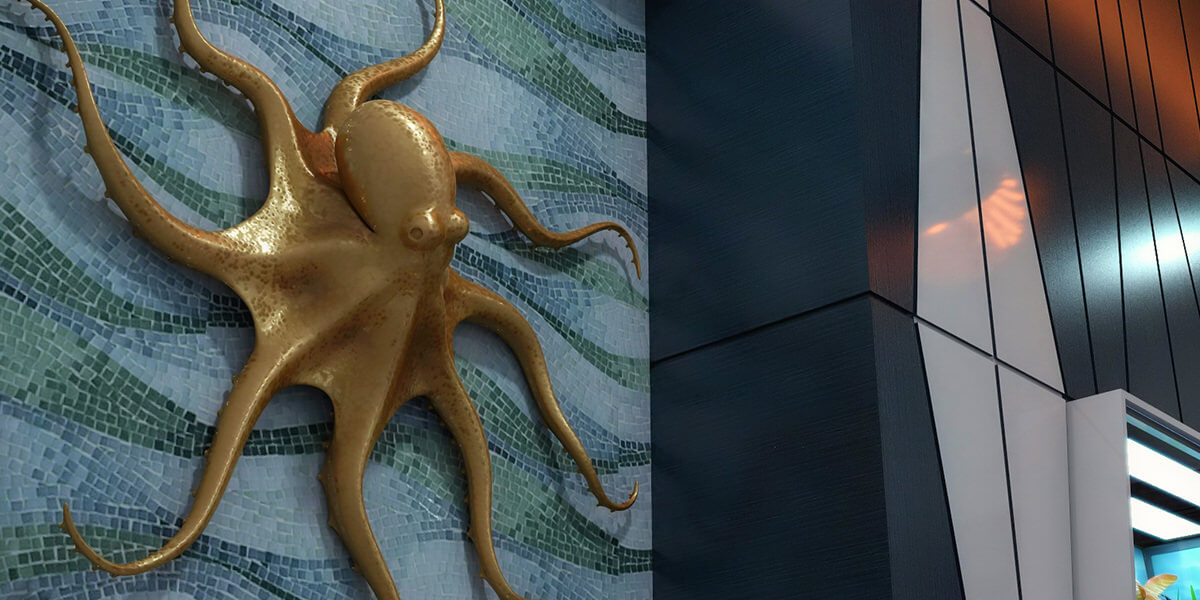 Octopus Radiator - Close Up
---
Vanity Shutter Radiator
Enjoy luxurious and pleasant warmth alongside a refreshing wash offered by the Vanity Radiator. This masterpiece incorporates a washbasin that combines with a vanity unit made from stainless steel offering storage on the inside and rails on the outside.
This brand new practical and no-nonsense design allows you to dry your towels on the outside by placing them on the rails. Similar like Heated Towel Rails, this eye-catching and alluring Vanity radiator is deceptive enough to look like a charming vanity unit. Although it functions flawlessly to heat-up your spaces, it looks nothing like a heating appliance. Its geometric contours will enhance the beauty and elegance of your bathroom decor.
---
Chain Radiator
The chain design of this radiator will endear itself to your minimalistic aesthetic senses and is the perfect accompaniment to a contemporary setting. The chains are delicately put together and feature a brushed chrome polish.
A model that will take your breath away, due to its novelty, it also boasts superior performance and durability. It is made using highly durable steel that is also heat-efficient. The radiator ensures you are surrounded with pleasant comfort as you relax in cold gray winters. You can also place your towels on the chains to quickly dry them off. Simple and stylish yet a brilliantly innovative concept, this comes to you at a slightly hefty 1500 pounds.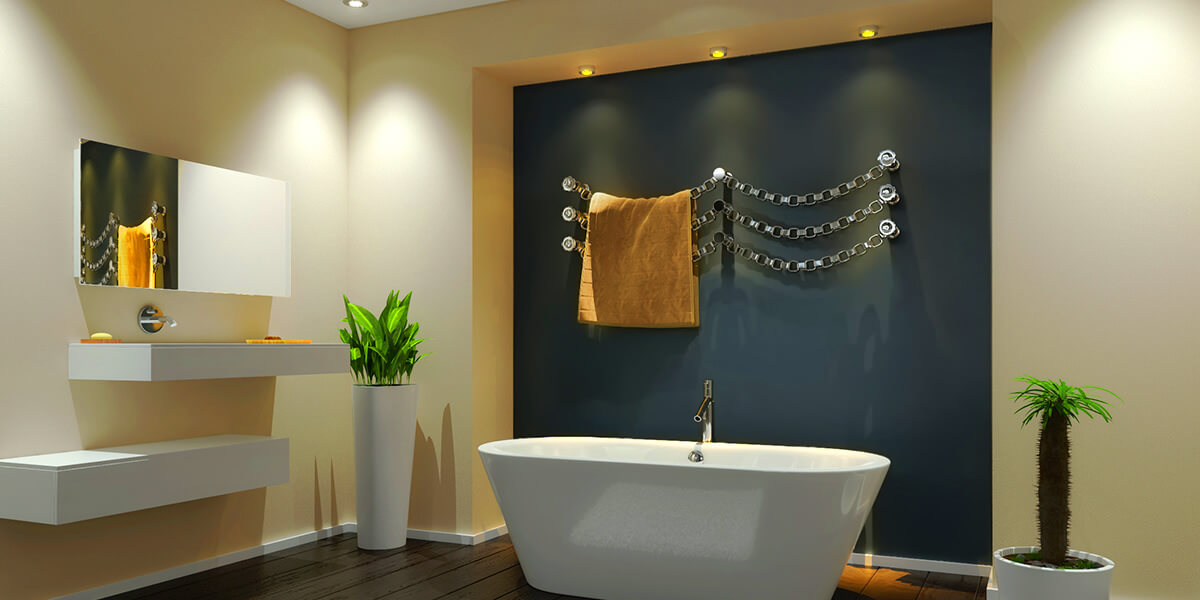 Chain Radiator : Chrome Finish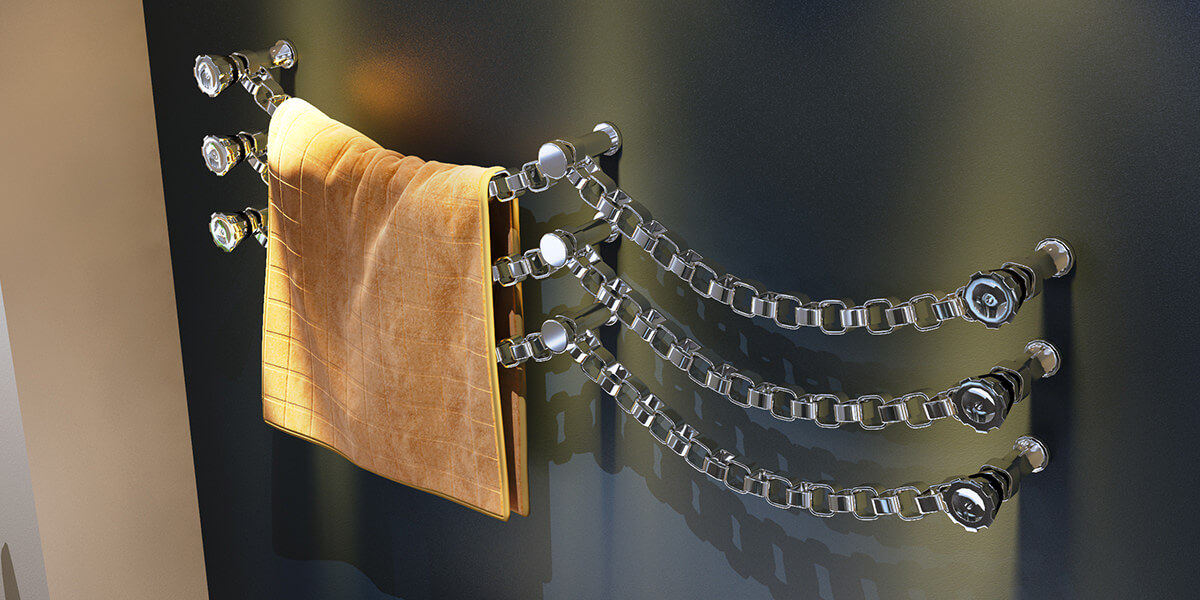 Chain Radiator : Close Up