Things to Know Before You Buy
Shower Trays form the essential basis of a great shower set-up and are the base upon which an enclosure can be built. Trays come in a range of materials from acrylic to steel enamel. As manufacturers build upon their ranges and introduce latest products into the market, it adds to the confusion about the best options for one's bathroom. Some of the essential factors to consider are the shape, material, and brand. Rectangular models are by far the most common shapes that you will find, as these are suitable for creating many different types of shower enclosures, including walk-ins. Trays are designed to match the look of your enclosures perfectly in shape and size and come in variable thicknesses.
Installation
Depending upon the way they are built, shower trays come in 4 versions
Built-in Models: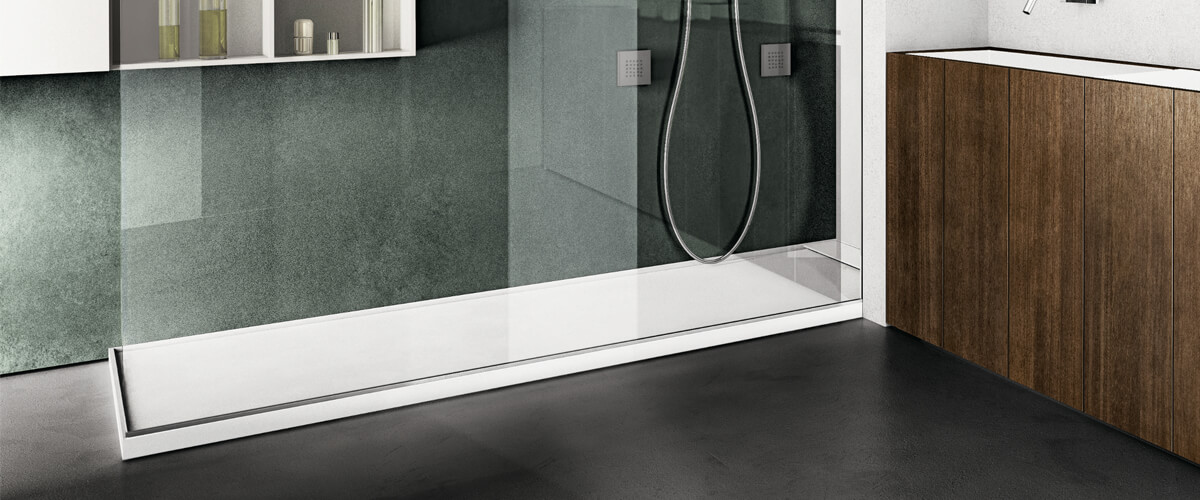 The Built-in model allows easy and seamless access to the shower enclosure. Typically accompanied by a vertical drainage system and must be pre-built on the bathroom floor. Therefore, this type is mostly suitable for new build properties.
Freestanding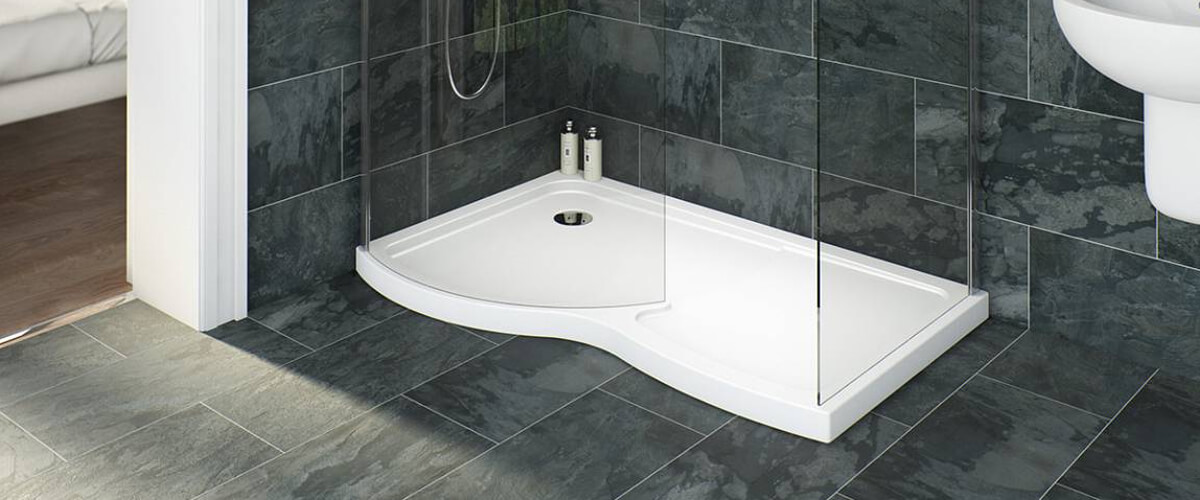 A freestanding version is the easiest to install, as is it can be simply mounted on the floor or a pre-built base. It eliminates any extra labour costs and is ideal for exiting set-ups.
Tiled Model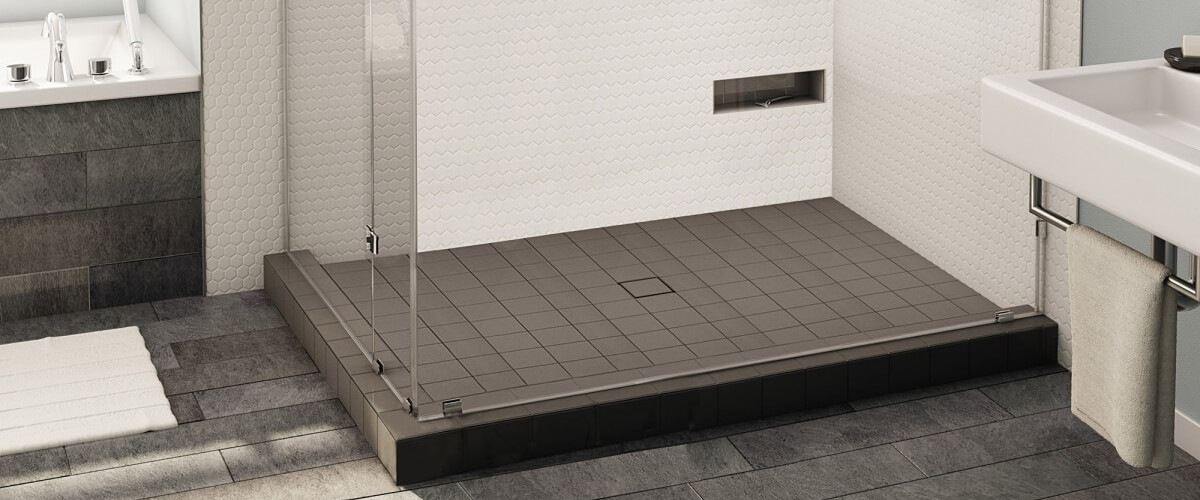 Italian-style showers generally use a tiled tray, which extends to the entire dimension of the enclosure. The tiled model comes in elevated or built-in categories. These update the shower like no other in terms of aesthetics.
Elevated / Up Stand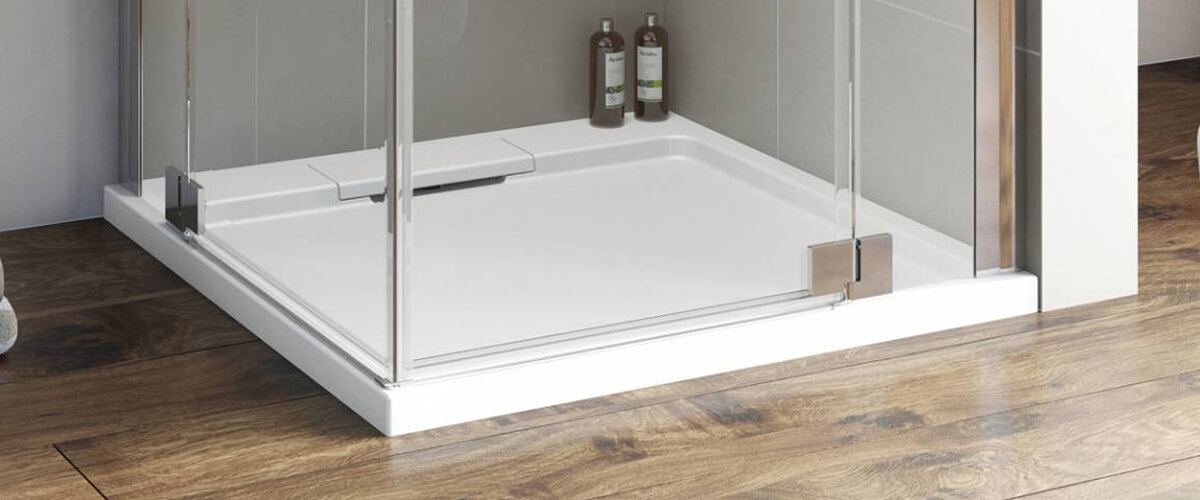 Elevated Models are simply those used together with frames and leg sets and lift the tray above the floor. Such an installation will easily hide the plumbing and waste. These frames come in shapes and sizes that exactly fit the tray size giving a neat finish.
Sizes
Rectangular varieties are more suited for larger showering spaces while quadrant trays may be better with compact bathrooms. At our on-line store, smallest trays come in dimensions of 760x760mm while the largest have dimensions of around 2000x900mm. There is a multitude of sizes within this range.
Material
The quality and durability depend on the material, which is used for its construction. There is a whole range of materials that go into making, from acrylic capped ABS to steel enamel.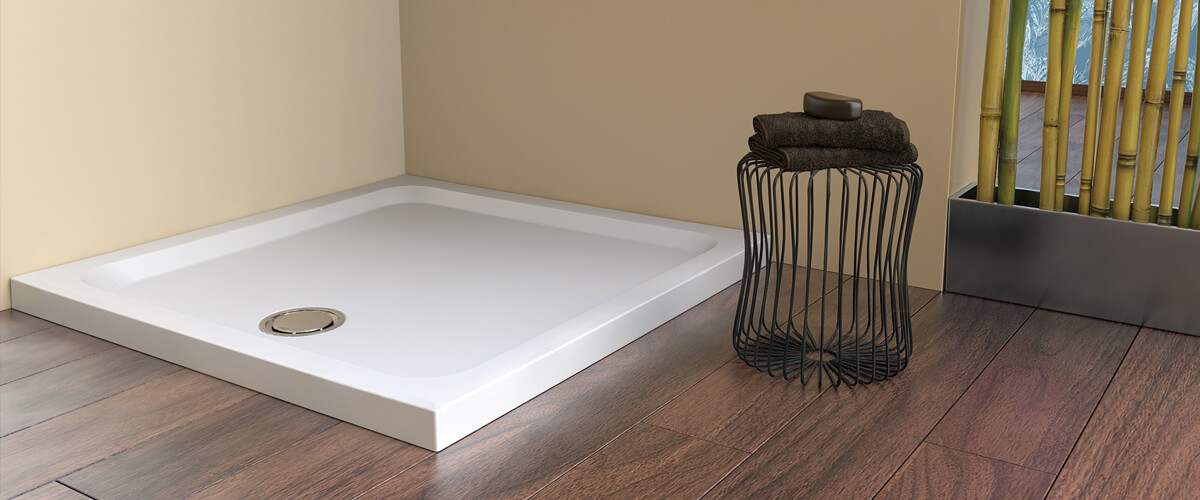 Moulded acrylic or Acrylic capped ABS is warm, lightweight and easy to handle. Despite its lightness, it is strong, durable and offers resistance to stains and stress and is a popular choice for domestic use. Constructed Acrylic and Acrylic capped ABS sheets, are reinforced for strength and rigidity.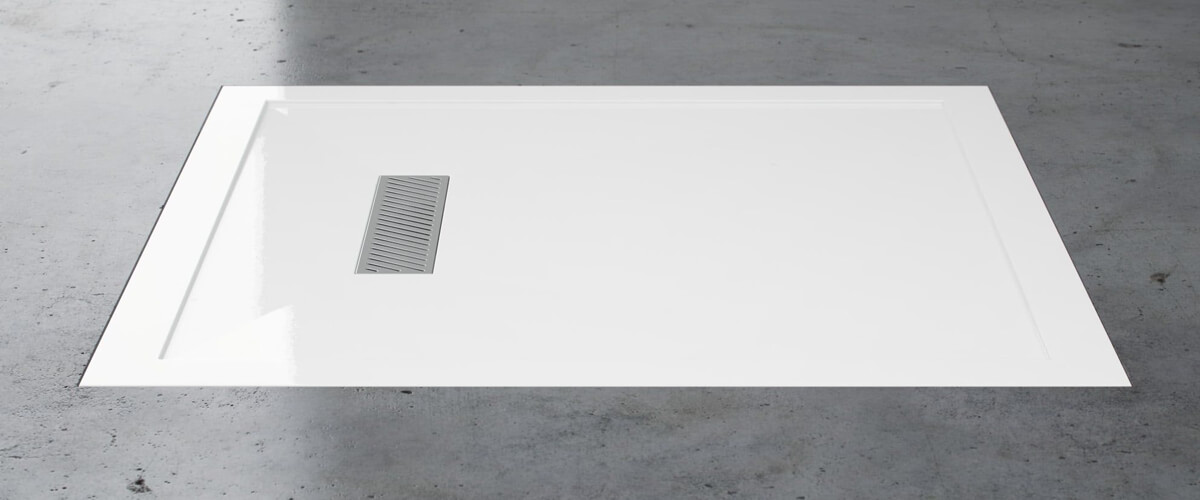 Stone Resin models have been traditionally used and come in a wide choice of colours and shapes. The biggest advantage of this material is that it is extremely hardwearing. It is heavier than acrylic models and equally easy to install.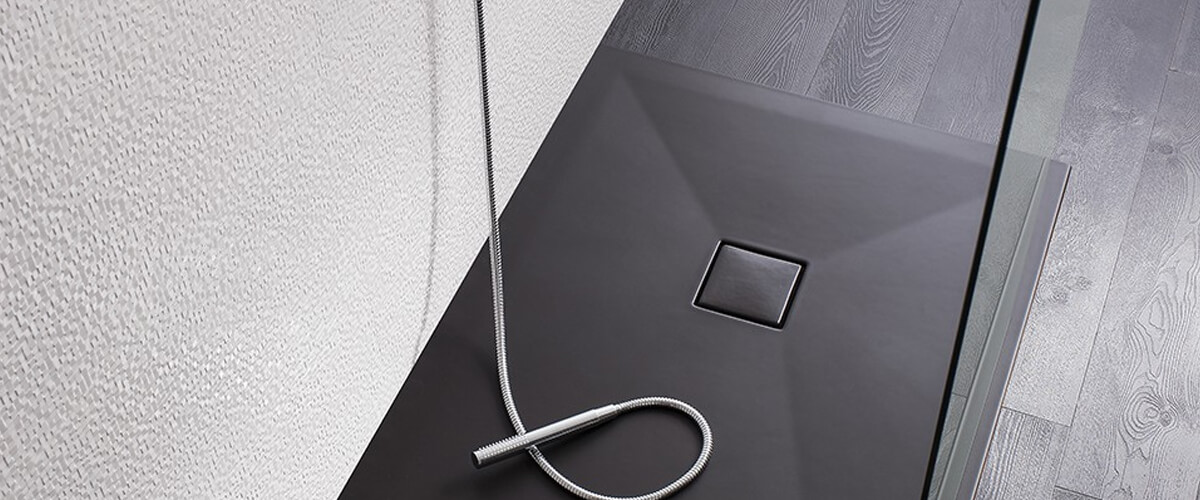 Fireclay trays are less popular as this material can be expensive. Also comes in a wide choice of colours and sizes, easy to clean and resistant to stress, stains, fading and chemicals. Extremely hardwearing, it is heavier than acrylic and will last long even when used daily.
Steel Shower Trays are made from steel and as they are the floor of your cubicle or a quadrant, are designed to drain the water through the waste. However, while some designs are simply made from steel, many versions are covered with a coat of steel enamel. This enamelling means that you don't necessarily have to have the look of metal in your shower if that's not what you desire.
Advantages Of Steel Trays
Steel is extremely strong and durable, stain resistant, and impervious to impact and temperature change, making them quite convenient. Trays made from steel never leak, and there's no danger of cracking, which makes them a very safe option when compared to something like an acrylic. These are also lighter than other materials such as stone resin, so you might not need additional reinforcement under the floor to support the weight.
Disadvantages Of Steel Trays
You will pay more for a steel tray than you would for a traditional stone resin or acrylic model. You also may not have quite as much choice, since these do tend to be square or rectangular, and getting quadrant or curved shapes is difficult. These are stain proof, but it can be difficult to keep clean from watermarks, which you may want to consider. Also, some people find the noise of water hitting the steel to be loud and irritating. These issues are easily eliminated by opting for an enamel version, however, since these will be easier to keep clean as well as quieter.
Profile
Shower Trays come with the deep or low profile. The height factor can be an important consideration when it comes to access and aesthetics inside the bathroom. Modern day homes prefer to go low profile with a plethora of options in the market. These are installed inset for a seamless finish. High walled deep models are robust, hygienic and offer a private area, so they remain popular.
Safety & Health
Safety is and should be a priority in any moisture laden environment. Young children and the less mobile can usually benefit from trays that are made with safety as high priority. Some have textured finishes or grooves that make the surface anti-slip while many have a non-slip surface coat for your convenience. The newer versions, also available at our on-line shop, allow surfaces to be coated with germ resistant or antibacterial coatings. Deterring the growth of mould and bacteria, such surfaces keep use of these trays hygienic. It couldn't get better, especially in shared spaces such as hotels.