Bathroom Fans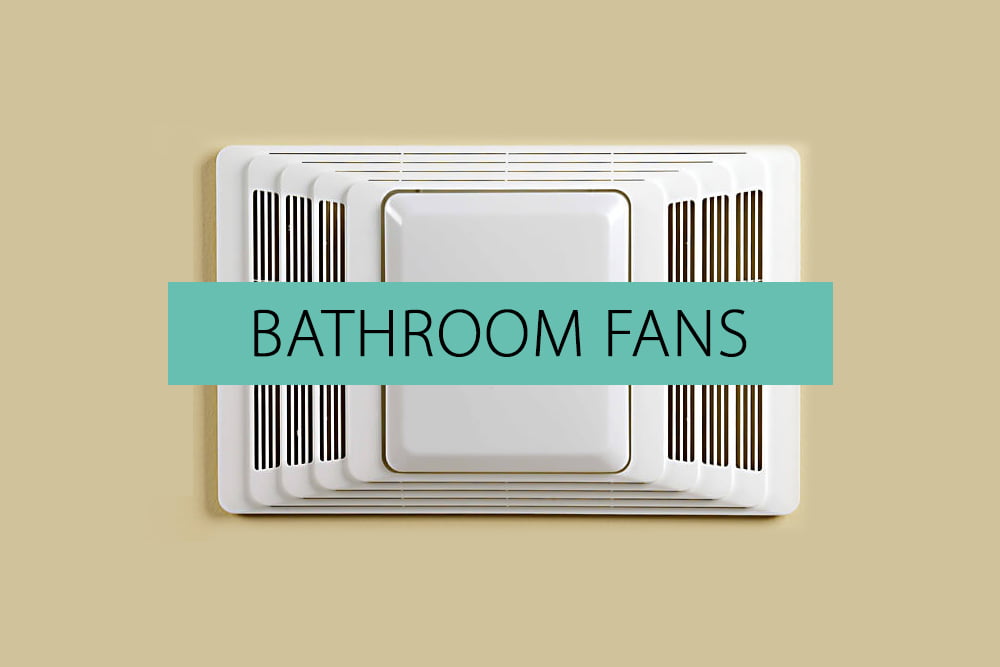 Like any innovative and regular fan today, Bathroom fan holds electrically powered ceiling fan to be their ascendant, which was invented by Philip Diehl in 1882. Its electric motor was engineered by him in the first Singer Sewing Machines, which he later adapted in a ceiling mounted fan.
To substantiate the innovation, Hunter Fan Company came out with an auto-balancing ceiling fan, in 1954. Empirically seen, over the years, the need for fans at different places has increased immeasurably, and so have the types, subject to the need, location and ambiance. Bathroom fans are much resorted to, given the climatic changes, and our preference of a hassle free bath. It is, supposedly, a change from the conventional ventilation system we usually have in our bathrooms. They are also used in conjunction with the bathroom decor, to match with it, and on the other hand, do away with the mist or engulfing steam from cold or hot water.
Basic Exhaust systems are used as far back as the 19th century. Bathrooms were common since ages, but mankind took a long time to discover the need of a bathroom fan. It was Benjamin F Sturtevant who first invented an exhaust fan, which led to the forming of the modern day bathroom exhaust fan.
Sturtevant had a shop in Boston which turned wood. His men were regularly disturbed by the minute wood grain particles that were churned from the turner. In order to stop this Sturtevant, put up an exhaust fan to draw out the wood dust and this legacy was further taken up, and transformed into the bathroom exhaust fan. With the advent of technology, the bathroom fan too has undergone a radical transformation and is today a highly sophisticated piece of essential machinery required for day to day living.
Recent studies have shown that pollution and toxins are more rampant in kitchens and bathrooms than in streets crowded with effluent emitting vehicles. Bathrooms especially can become dangerous breeding grounds for potential diseases, as these places, are particularly made, and utilized for waste elimination and cleaning up. One of the best ways to keep a bathroom clean and odor free is to install a bathroom fan. This simple appliance can totally change the entire feel and experience of a bathroom. A toilet is a smaller room than other places in any space. Plus it has few and smaller windows in order to protect one's privacy, this tends to make it claustrophobic and contained space where odors and germs can easily build up.
Bathroom fans are of essence not only for the features like removal of odour and improving indoor air quality, but also for removal of moisture and reducing the level of humidity that causes mold growth that may affect your family's health or damage building materials.

Rolling ahead, there's the next level - the Inline Bathroom Fan. It serves as a quintessential replacement for a traditional ceiling-mount bathroom fan. They come with various advantages viz. they can be fitted anywhere in the attic, thus, the power is not limited by the space it is installed in. There's minimalistic noise or vibration, since it can be mounted many feet away, esp. from the exhaust point of the ceiling. You also have an apex advantage of having multiple exhaust points, in a larger bathroom, and yet have only one fan installed. The components required are - Fan, Interior Grill, Interior Duct Work, Exterior Vent, and Switch for it. It's very simple to install a Bathroom Fan.
Soaps, Shampoos and Disinfectants are all chemicals, together with the toxic waste in bathrooms become a health hazard for anyone who uses it; also usage of hot water creates a smoggy atmosphere. As this room are mostly shut whole day, it allows for no free flow of air making it constantly moist and stale space, which can lead to many health problems such as respiratory issues, skin problems and headaches. It is, therefore, a necessity to keep these rooms well ventilated and clear.
All you have to do is:
Determine the place of installation. Then, cut a hole that is larger than the finished opening, if you don't have access from above, in order to get the fan housing into the ceiling. Later, attach it to the joist or beam for support. Turn off power at the breaker, and do not cut any electrical wiring if this is a remodel.
Other Fans:
A lot of factors govern one's living conditions and, our home life; these could be as diverse as the weather or space. Today fans are available in a wide range of models with hi-tech features and specifications, which suit all environments and places. Some of the different types of fans in the market today are:
Ceiling mounted fans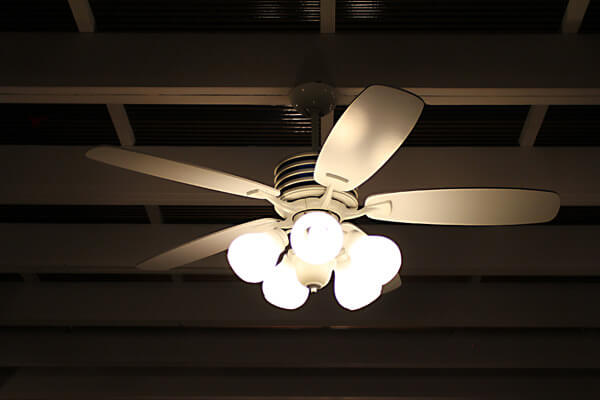 These types of fans are usually mounted on the roof, and existing air gets withdrawn and it gets replaced with fresh air. Some models come with a duct with an external vent for expelling stale air.
Inline Exhaust fans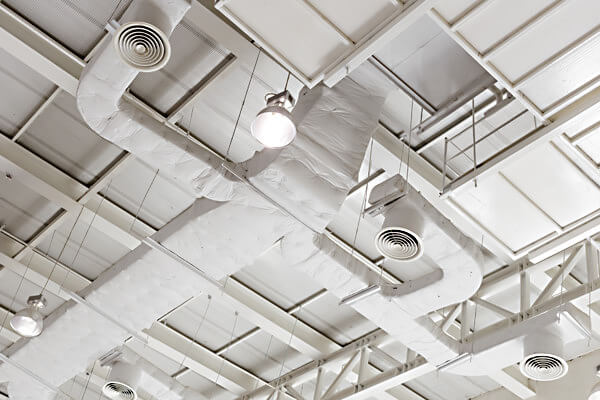 These fans are preferred, where it is not possible to fix a fan on the ceiling. These fans are usually installed between the ducts.
Wall Mounted fans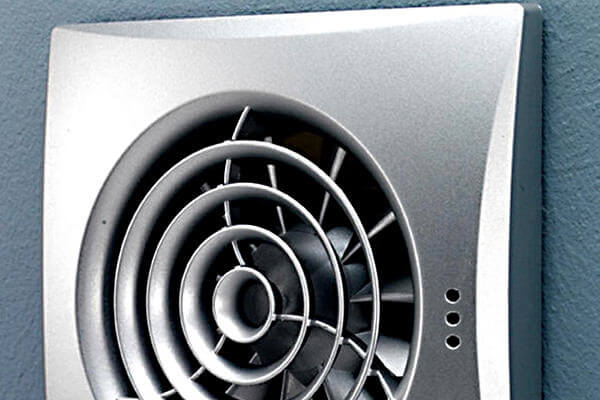 This fan has no ducts, and since it is fixed directly on the wall, it is the easiest to install. Also since, they open directly through the walls these fans move air quickly and efficiently. But these fans are not suitable in places where extremes of climates occur.
Combination Fans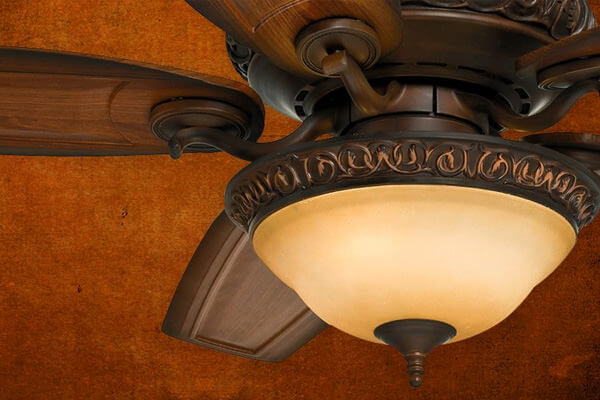 The latest generation of technologically made fans, these are not just fans but have added features, such as heat and light and fan in a number of different combinations. Thus, making them the most suitable for those living in countries with harsh weather conditions.
Bathroom fans today are not just necessities but are now available in a range of beautiful designs and colors, which can be a style statement of the modern bathroom. Today's bathroom fans can be availed with external sensors or internal controls, to achieve maximum performance, as per one's requirements. These fans have various features and options of electrical usage such as AC or Dc. One can opt for fans to match one's bathroom décor, along with modernistic features suitable for one's bathroom.