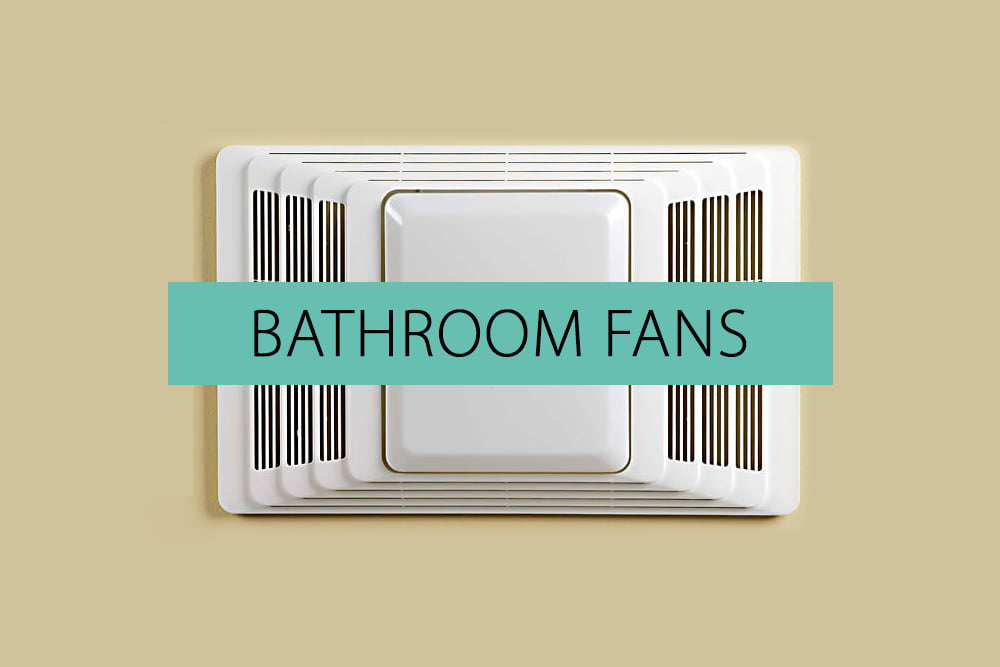 Electrically powered ceiling fans invented by Philip Diehl in 1882 are the precursors of the bathroom fan. The electric motor engineered by him was used in the first Singer Sewing Machines, which he later adapted into a ceiling-mounted fan.
To substantiate the innovation, Hunter Fan Company introduced the auto-balancing ceiling fan, in 1954. The need for fans at different places has increased immeasurably, and so have the types, subject to the demand, location and ambience. Basic Exhaust systems were used as far back as the 19th century. However, it was Benjamin F Sturtevant who first invented an exhaust fan, which led to the forming of the modern-day bathroom exhaust fan.
Sturtevant had a shop in Boston, which turned wood. His men were regularly disturbed by the minute wood grain particles churned from the turner. To stop this, Sturtevant, put up an exhaust fan to draw out the wood dust, and this legacy was further taken up, and transformed into the bathroom exhaust fan. With the advent of technology, the bathroom fan, too, has undergone a radical transformation and is today a highly sophisticated piece of essential machinery required for day-to-day living.
---
The Need for Bathroom Fans
Bathroom fans are essential not only for the removal of odour and improving indoor air quality but also getting rid of moisture and reducing humidity that causes mould growth. Such mould, if not kept in check, may damage building materials.
---
Extractor Fans
An extractor fan is typically installed in the bathroom or laundry area. Every bathroom requires a functional and performance-oriented ventilation system that gives you a comforting experience during your shower. These fans reduce potential damage to walls and ceilings from smoke and condensation. The right airflow system in bathrooms helps defray bacteria, odour and other contaminants. These fans also keep smoke damage to walls and ceilings to a minimum.
Our vast range of ventilation systems comprises of exhaust fans, air conditioners, centralised systems and various ancillary elements or accessories, vital in circulating fresh air, and ebbing down mildew and mould.
---
Installation
Exhaust fans can be installed in a window, on the wall, in ceilings or the attic area. Inline fans are mounted inside the ducting and typically fitted in the attic or roof space above the bathroom. The benefits of such a placement means reduced noise levels and can come with powerful motors, which are not found in the ceiling or wall-mounted models. Those that are suspended from the roof or ceiling are called Ceiling fans, while wall-hung ones are fitted on the bathroom wall.
Installing one of these fans is easy, with a few pointers in mind. When fitting an extractor fan from the ceiling, you need to be careful about insulation and leave the insulation box open. Install the fan in a window or wall and as far as possible from the source of airflow. In the bathroom, place the fan out of reach to avoid accidental touching by those using the bath or shower. Importantly, it must be away from any water so that water doesn't splash on it, so there is no chance of an electric shock.
---
Types of Extractor Fans
Axial Fans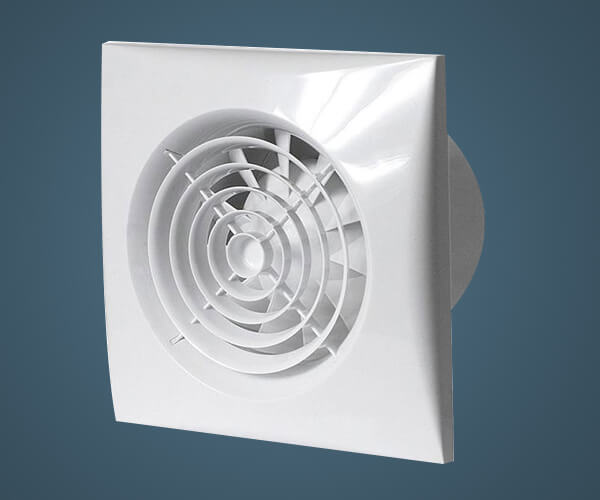 These types will circulate air over short distances only. An axial fan causes increased pressure of the air flowing through it, forcing the air movement axially out or linearly. The design priorities lie in the number of blades and the design of each blade.
Centrifugal Fans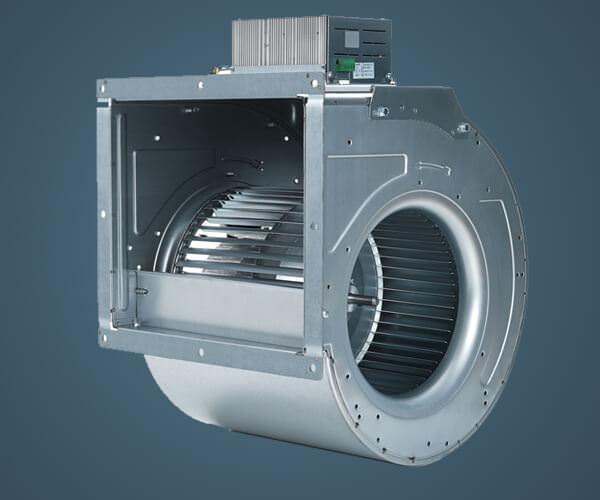 These move air over greater distances using rotating impellers that increase the speed and volume of the air. Centrifugal fans use the kinetic energy of the impellers to build air volume, moving against the resistance created by ducts, dampers and other components. Centrifugal fans cause radial displacement of air and change the direction of the airflow.
Humidistat Controls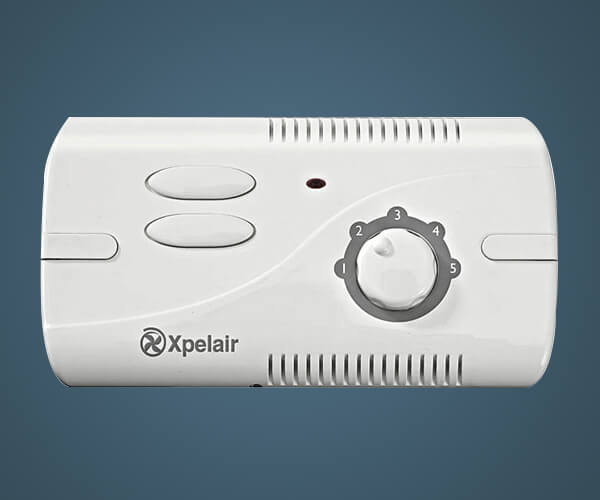 These are designed to control relative humidity in a space. Humidistat controls automatically turn the fan on as humidity rises and off again as the humidity levels drop. Its ability to measure the humidity 24 hours a day retards mould formation and keeps condensation issues away.
Low Voltage Fans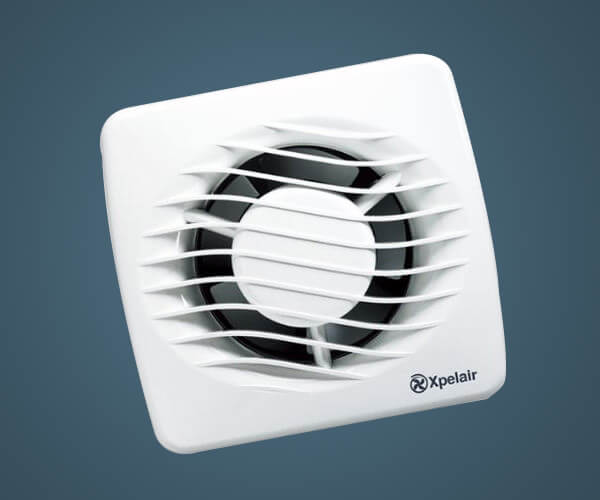 These are made for use in bathrooms and areas with high moisture. Regulations require that only equipment below 12 Volts is acceptable in close range of a bathtub, shower, basin or a wet body using the bath or shower.
---
Inline Fans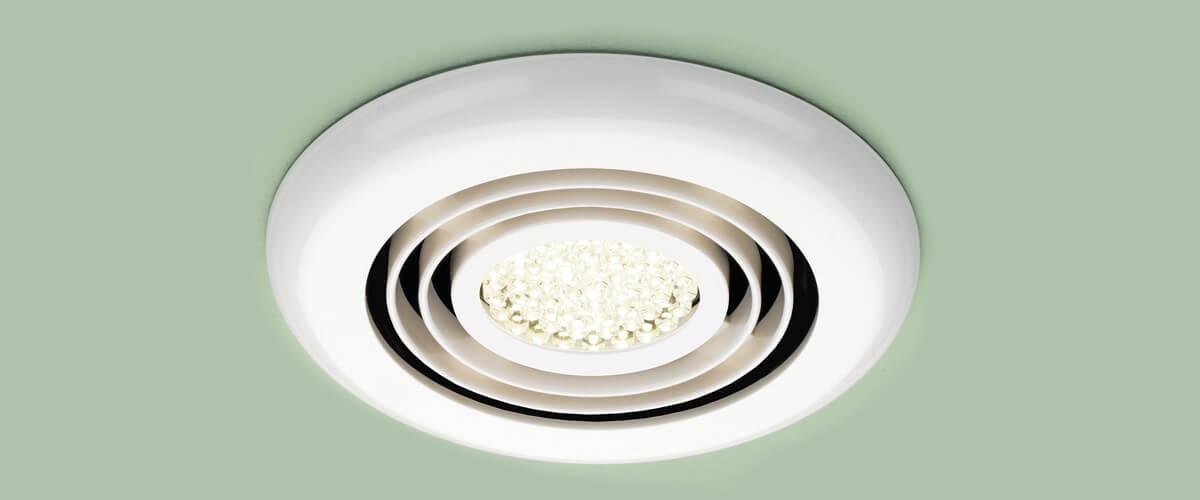 Inline Bathroom Fans serve as a quintessential replacement for traditional ceiling-mount bathroom fans. They come with various advantages; firstly, they can be fitted anywhere in the attic. Thus, the power is not limited by the space it is installed in. There's minimalistic noise or vibration since it can be mounted many feet away, esp. from the exhaust point of the ceiling. You also have the apex advantage of having multiple exhaust points, in a larger bathroom and yet having only one fan installed.
---
Installing an Inline Fan
Determine the place of installation. Then, cut a hole larger than the finished opening to get the fan housing into the ceiling if you don't have access from above. Later, attach it to the joist or beam for support. Turn off the power at the breaker, and do not cut any electrical wiring if this is a remodel.
---
Other Fans:
Today fans are available in a wide range of models with hi-tech features and specifications which suit all environments and places. Some of the different types of fans in the market today are:
Ceiling-mounted fans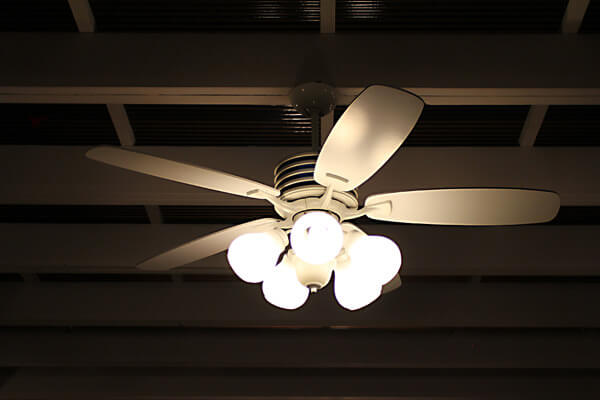 These types of fans are usually mounted on the roof, and existing air gets withdrawn and replaced with fresh air. Some models have a duct with an external vent to expel stale air.
Inline Exhaust fans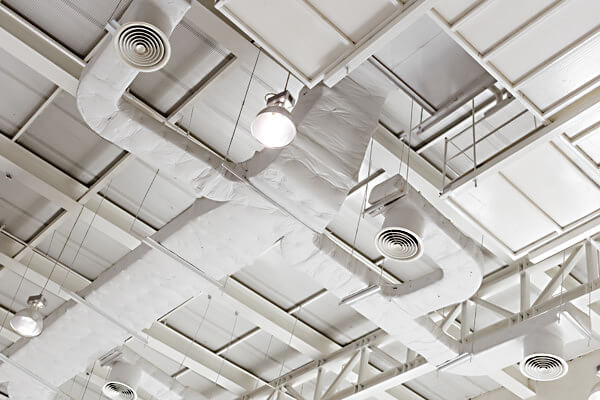 These fans are preferred where it is not possible to fix a fan on the ceiling. These fans are usually installed between the ducts.
Wall Mounted fans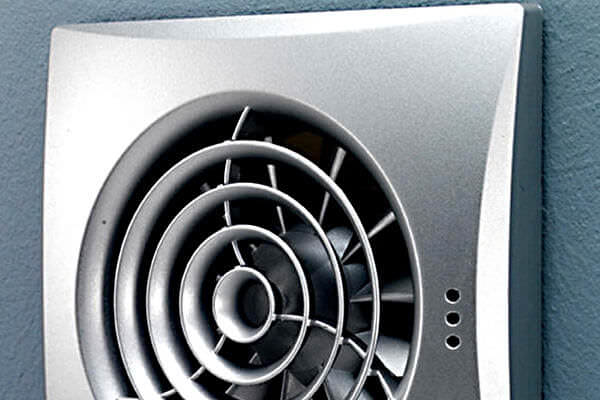 This fan has no ducts, and since it is fixed directly on the wall, it is the easiest to install. Also, since they open directly through the walls, these fans move air quickly and efficiently. But these fans are not suitable in places where extremes of climates occur.
Combination Fans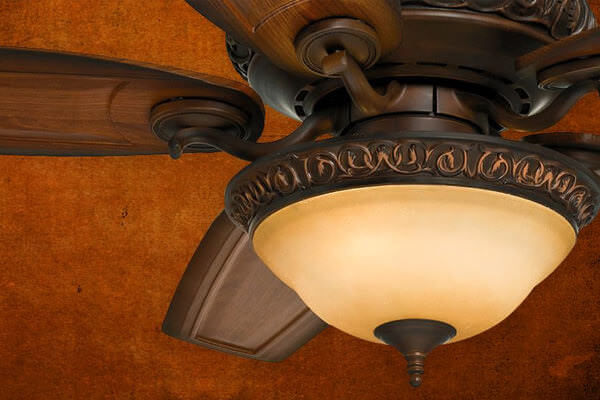 The latest generation of technologically made fans comes with a host of added features, in a number of different combinations. Such fans may combine light with a fan or heat with a fan. Such combination fans are quite budget-friendly and can contribute significantly to reducing your bills.
---
Smart Bathroom Fans
Welcome to the future of bathroom fans. Smart bathroom fans connect to the home automation system via Bluetooth or Wi-Fi.
These fans boast features such as:
Built-in humidity sensors that turn the fan on or off when needed
They are energy-smart with microchips that run the fans efficiently, and only when needed
A remote control is usually via a smart home hub or applications
They are not exorbitantly priced.
Smart technology allows bathroom fans to "make decisions" either via its sensors or to respond to pre-programmed commands. When you install a smart bathroom fan, it is wired in the usual way. You then need to connect the bathroom fan to the internet or via Wi-Fi/Bluetooth to your smart home hub or application.
Stop and prevent bathroom mould via smart sensors.
You can soothe your soul while in the shower if you connect your smart bathroom fan to Alexa, Spotify, or Google Home.
Some smart fans have built-in night lights, colours, and infrared heat lamps.
Bathroom fans today are available in a range of beautiful designs and colours. Modern-day models can be availed with external sensors or internal controls, to achieve maximum performance. These fans have various features and options in both areas of functionality and style.