5 Reasons To Buy An Instant Boiling Water Tap
Published on: 23/07/2019
Last Updated: 27/08/2019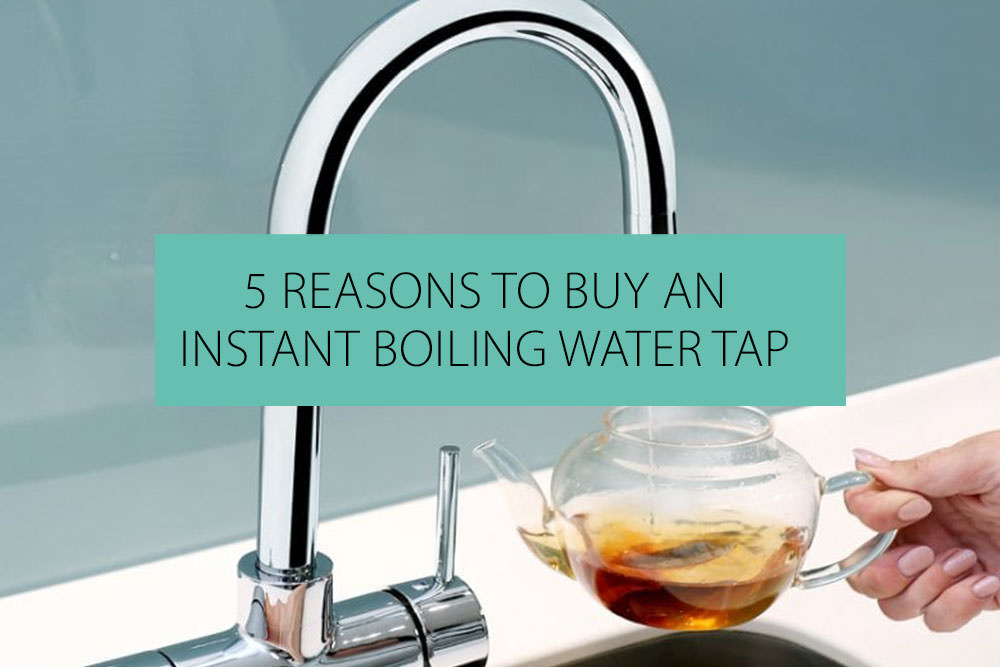 Instant boiling water technology has been available for over 30 years, but it's only recently started to make its way into our homes in the form of boiling water taps. Due to its convenience and energy saving abilities, the boiling tap has quickly grown in popularity, becoming a must-have kitchen accessory for modern kitchens.
Brits drink around 235 million cups of tea or coffee a day, which means we spend thousands of hours waiting for the kettle to boil. Saving time is one of the biggest advantages of an instant boiling tap, but there are plenty more.
---
What are instant boiling water taps?
Although these taps are called "Boiling water taps", they don't boil water but provide instant hot water (at about 98 degrees) without needing to boil a kettle or heat water on the hob. They're a permanent addition to your kitchen and will need to be plumbed in alongside or replacing your existing kitchen-sink taps. Some boiling water taps will include installation as part of the price, while others can be self-installed.
It's best to seek expert advice before attempting to install one yourself. Depending on your current set up, you may need someone to install new pipes, a hot water tank or a double bowl sink before you can install your new tap.
---
Reason 1: Boiling water taps save time, space and money
Boiling water taps are an excellent addition to a modern home, effectively – and perhaps permanently – replacing the humble kettle.
Instead of waiting for a kettle to boil, you can precisely pour the amount of hot water you need for your cuppa, cooking or cleaning, saving you time and reducing the amount of boiling water you use, lowering your energy and water consumption.
Boiling a traditional kettle costs around 2 pence, meaning if – like us – you drink a lot of tea and coffee, you could be spending up to 20 pence a day, and a whopping £350 a year, just on boiling the kettle for hot drinks. A boiling water tap costs around 5.50p per day in energy costs, saving you money in the long-run. (Please Note: Prices may differ due to rising energy costs).
Some boiling water taps give you total control of the temperature of the water. Tea and coffee drinkers will appreciate the temperature flexibility, which lets you pour water at 95 degrees, commonly accepted as the best temperature for hot drinks, or as low as 75 degrees if you prefer a gentler heat.
Installing an instant boiling water tap will also streamline your kitchen surfaces as you'll no longer need to make space for a kettle, allowing for a more modern, minimalist look.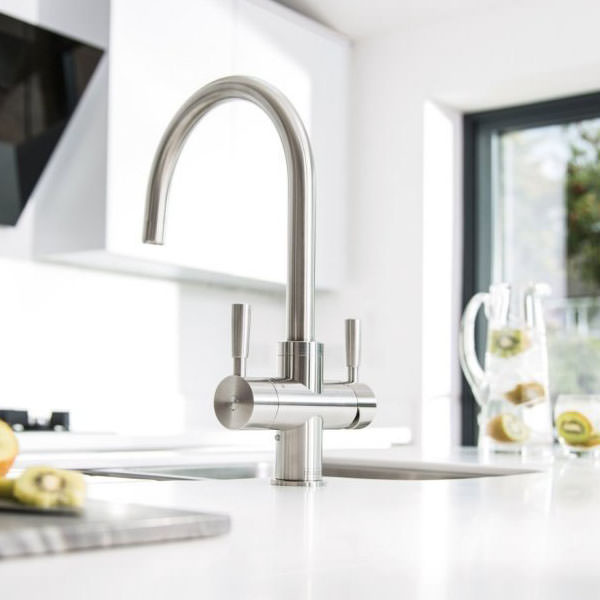 ---
Reason 2: Boiling water taps can be installed easily
There are a variety of instant boiling water taps to choose from, and each style and type will have different methods of installation.
Some taps will need an extra hole to be cut into your sink and worktop, and some can simply replace your existing sink tap unit.
A compact and insulated water heater unit – ranging in size from two to 11 litres – will need to be installed and plugged in under your sink space and connected via fixings and brackets to the tap.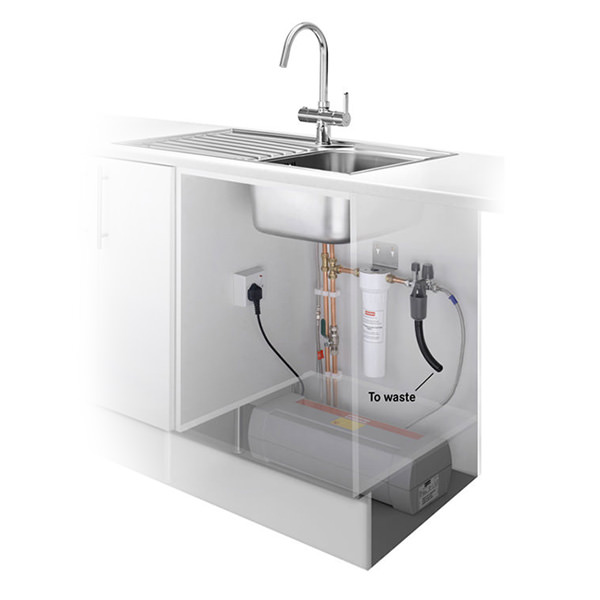 All boiling water taps will come with an in-depth instruction guide and, if you're confident with your DIY skills, can be fitted yourself. If you don't feel confident doing it yourself, it won't take long or cost much for a professional to install it for you.
Once installed, boiling water taps are easy to maintain. If your model comes with an in-built water filter that removes limescale, you'll need to clean or change the filter every six months or so. Some units even have an in-built LED unit to tell you when the filter needs changing.
There are three types of instant hot water taps to choose from:
Boiling water (least expensive)
Some of the most expensive taps have a CO2 cylinder for sparkling water, and others have an in-built filter to remove limescale and provide filtered water – perfect for those who live in a hard water region.
Some boiling water taps have a separate spout for the hot water while others will use a kitchen mixer tap with a safety button or handle to switch to boiling water mode – a good option for households with young children.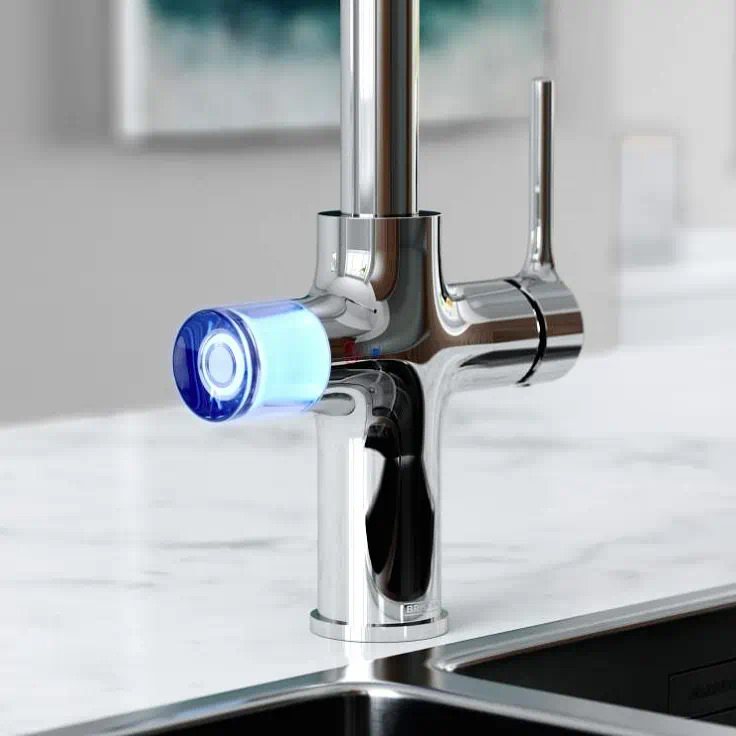 ---
Reason 3: Boiling water taps are safe and easy to use
Boiling water has inherent dangers anywhere in the kitchen, but boiling water taps are making things safer with built-in safety features.
Most boiling water taps have a button or switch that needs to be pressed to access the boiling water and an automatic shut off once the safety button is released. Boiling water taps also deliver hot water at a lower pressure with increased aeration to reduce spitting and splashing. This is great for those who may struggle to pour a kettle safely, such as the elderly.
Other common safety features include childproof handles and insulated sides that don't get hot even when in boiling water mode. And compared to kettles, there are fewer dangers, especially for children: there are no power leads that can be tangled and pulled off the worktops or boiling kettles that can be accidentally knocked over.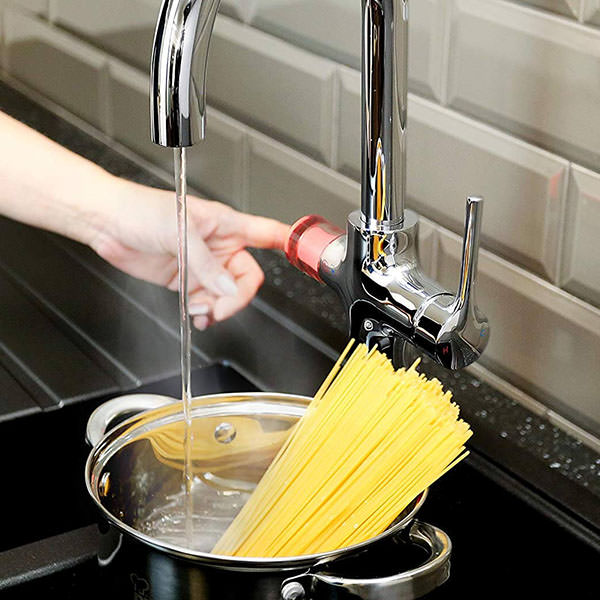 ---
Reason 4: Boiling water taps are more efficient
By their very nature, kettles are inefficient, losing heat energy during the boiling process. Even the most diligent of us will occasionally boil more water than we need – and by doing so, waste energy and water. Boiling water taps maintain a temperature of 100 degrees, saving on energy costs and also reducing water usage by only using what's needed.
Thanks to their vacuum-insulated tanks and pipes, boiling water taps lose less heat energy than a conventional kettle. It's not just the taps that are more efficient; they allow you to be, too. Consider that boiling a kettle might take three minutes: if you have three cups of tea a day, that's the equivalent of nine minutes a day or 55 hours a year. Just think what you could do with all that extra time instead of waiting for the kettle to boil!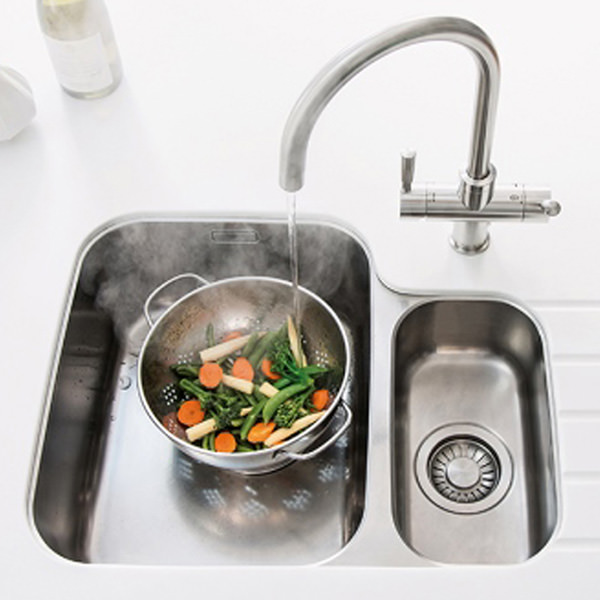 ---
Reason 5: Boiling water taps will help add value to your home
With smart homes on the rise, boiling water taps are increasingly seen as a must-have for potential buyers, giving your home an edge in the sales market.
Boiling water taps can also add an extra element of style to your kitchen fittings. There's a wide range of design options including sleek, minimalist designs, a classic French or Victorian look or taps with a flexible hose. Plus, prices range from around £400 to over £1,000 depending on extra features and style.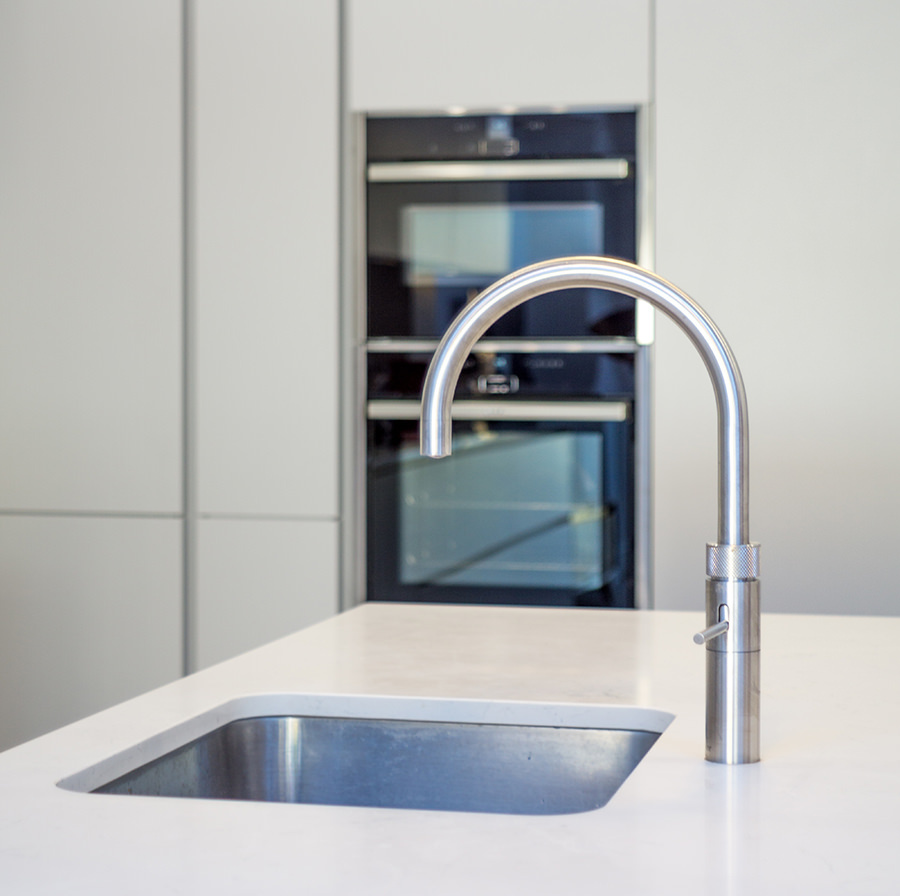 ---
Why get boiling water taps for your home?
Stylish, safe, practical and time-saving, boiling water taps would be a welcome addition to most kitchens, providing energy-efficient boiling water at the turn of a tap. Easy to install and maintain with low-running costs, boiling water taps are a long-term replacement for your kettle, creating an uncluttered, modern kitchen. At QS Supplies, we stock a range of Boiling Water Taps from renowned brand such as Insinkerator, Reginox, Grohe, Bristan & more. Feel free to browse our range and select the right one based on your requirement.