Kitchen Sinks Buying Guide
By 21 Top Food Bloggers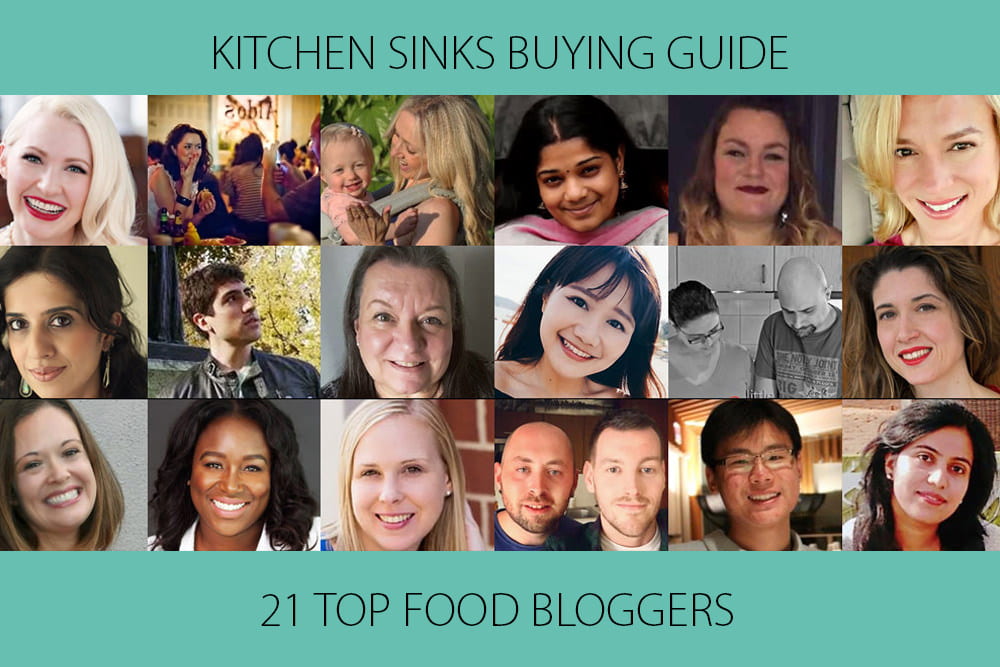 We compiled a list of questions for the best food bloggers from around the globe and asked them to share their feedback on kitchen sinks. We got some interesting responses which will immensely help our readers who are looking at making a purchase in the near future. We also work closely with manufacturers of popular sink brands who will review this feedback and use it for product modifications, thereby enhancing product functionality and user experience.
Highlighted here are their views purely in order of the emails received from the experts!!

What do you look for when purchasing a new Kitchen Sink, and from your extensive experience in cooking what would you advise buyers to consider when purchasing a new kitchen sink?

Despite daily heavy duty use, is it possible to maintain the kitchen sink working efficiently. If yes, then what are the tips users should keep in mind? Do you have a favourite liquid soap or scouring agent that works well?

Is there any functionality you wish you could have in your Kitchen Sink?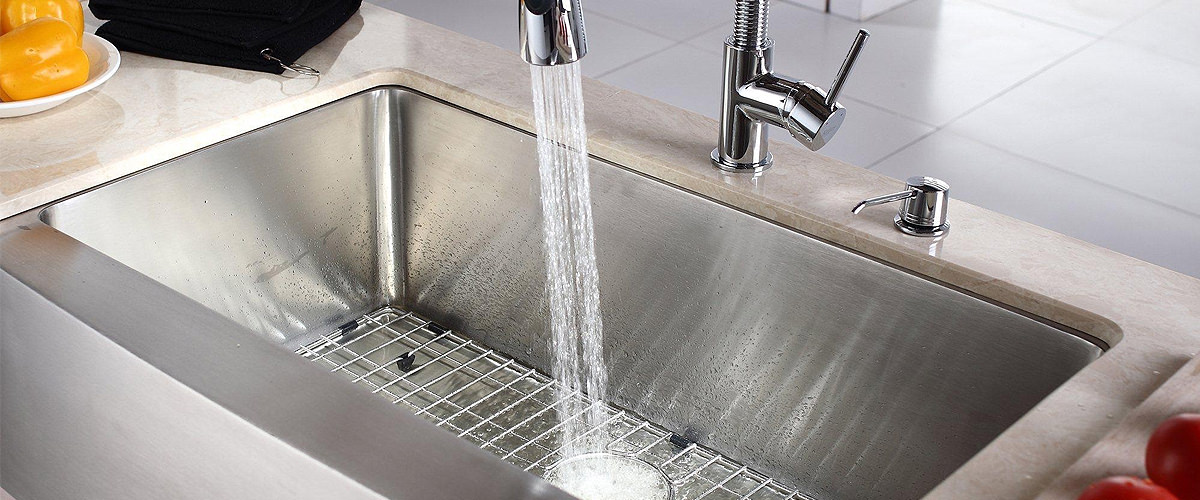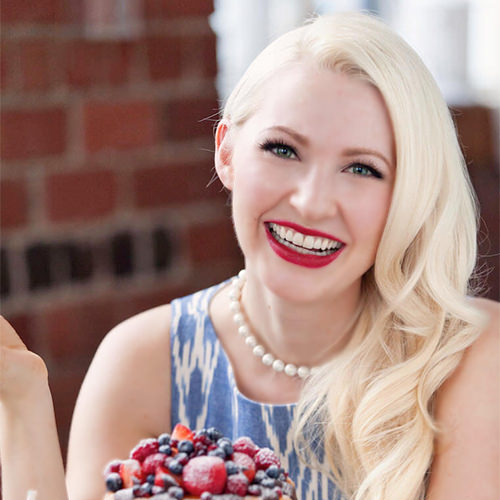 Abbey Sharp
https://www.facebook.com/AbbeysKitchen
I like a large sink that isn't divided so that I can wash larger platters and cutting boards with ease. I also like stainless steel because it won't stain like a white sink might. Absolutely. Always wash your sink out immediately after using so that no bits of food start to degrade your sink. I also like to use SOS steel wool soap pads for getting really tough bits off, and also love Scotch Bride scrubs for everything else. I like a sink with a faucet that extends so that you can rinse off larger items with ease.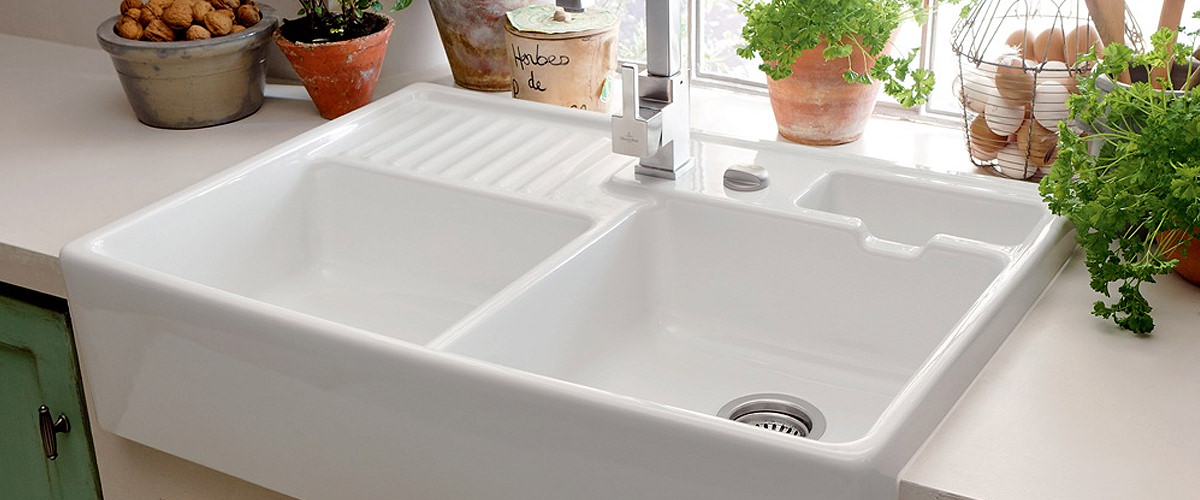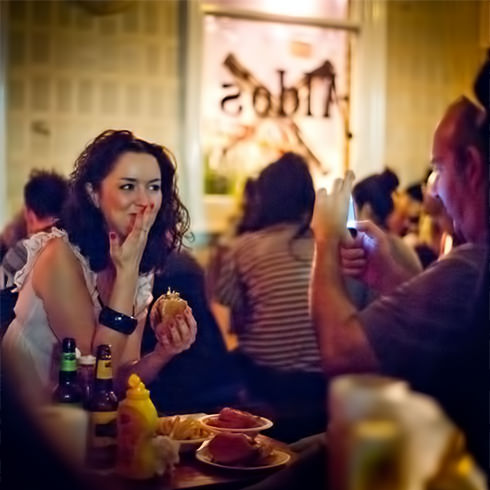 Saffron & Adrian
https://www.facebook.com/welovefoodblog/
If room allows then go large! Depth is important too, you need space for all those pots and pans. Super size and go for double Butler sink, one side for washing up and one for food prep. As for the kitchen tap, we believe that you can't beat one with a pull out spout and a brush/spray function. We have ceramic sinks and if you're not careful dropping a fork can easily chip your sink. To stop this we've put clear silicone mats on the base of the sink, it can help save breakages to your best wine glasses too. As for keeping it clean, a daily squirt of Viakal will keep your sink looking brand new. Of what's fairly common on today's sinks, we'd choose to have a waste disposal system. But for a 'future sink' feature we'd love a built in sous-vide water bath system, how fantastic would that be!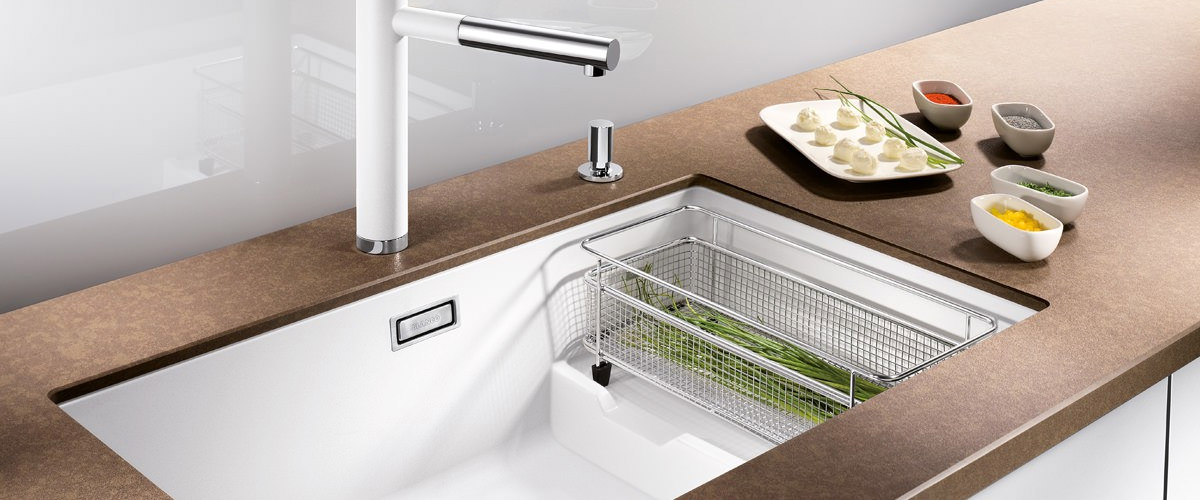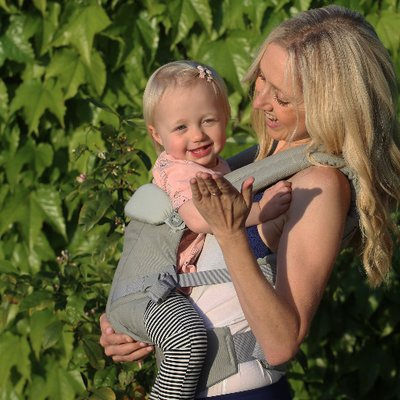 Buffy Gill
https://www.facebook.com/begoodorganics
Aesthetics are important, something that looks sleek in your kitchen. I like the sinks that sit under the marble bench rather than on top (but they do tend to acquire bits of food in between). Definitely one that's large enough to wash your weekly fruit and vegetable shop, I'd recommend at least 40cm x 40cm for a washing sink (or larger in width if possible) - think large enough to fit a leek or bunch of silverbeet in there easily! Also, one that's angled at the bottom so the water actually drains properly along with any small scraps. I use all eco friendly detergents and washing liquids available here in New Zealand from a brand call Eco Store. Make sure they're free of paragons, environmentally friendly, and importantly, not tested on animals. Note that lots of brands are claiming this now, so it's important to actually look into a brand/company see what their ethics are. All my recipes are healthy and environmentally friendly (plant-based), so my washing equipment needs to match. The angled base is so important! A single hot/cold tap is essential as well. If I could add anything, I've seen some lovely little wire inserts where you can place your wash cloth and scrubbing brush to drain, whilst still out of sight. Send me one of these please!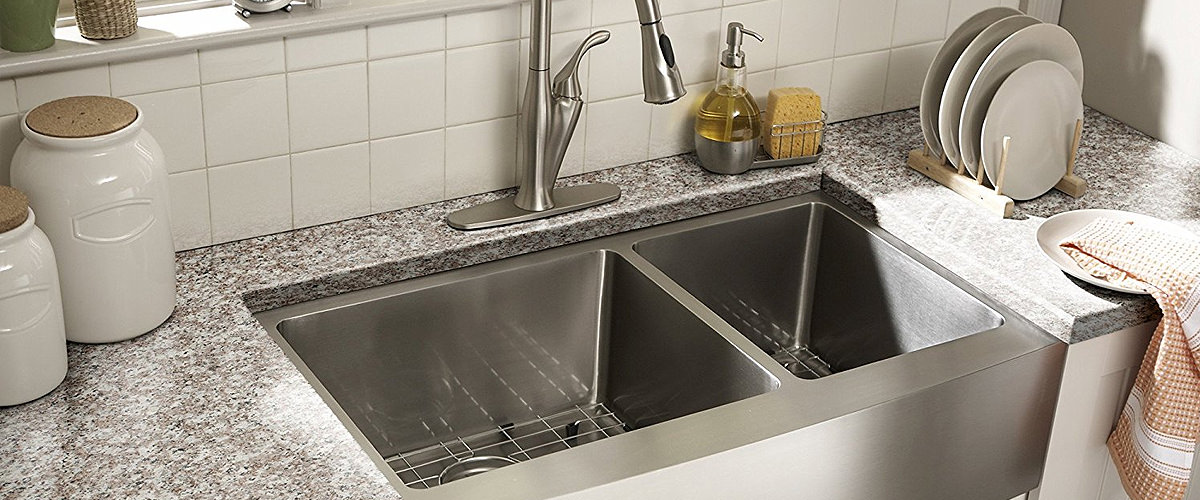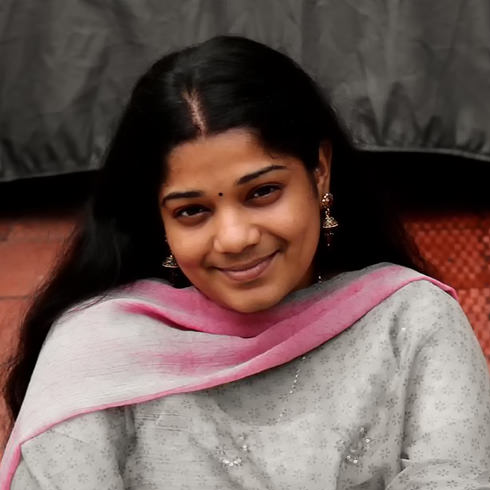 Aarthi Satheesh
https://www.facebook.com/yummytummyaarthi/
Kitchen sink should be little deep and wide so it can accommodate big vessels too. And also while washing the dishes water doesn't splash all over. Always go for stainless steel sink which is easy to clean and maintain. I clean my sink with normal dish soap and scrub it with a separate scrub which we use for washing pots and pans. Also dispose any food particles in the garbage before putting in sink so nothing gets blocked in. Weekly once, put some baking soda and vinegar in the drainage hole and pour hot water over it. This will clear the drainage and removes all the unwanted stuffs stuck in the drainage. I wish my sink has a auto clean facility.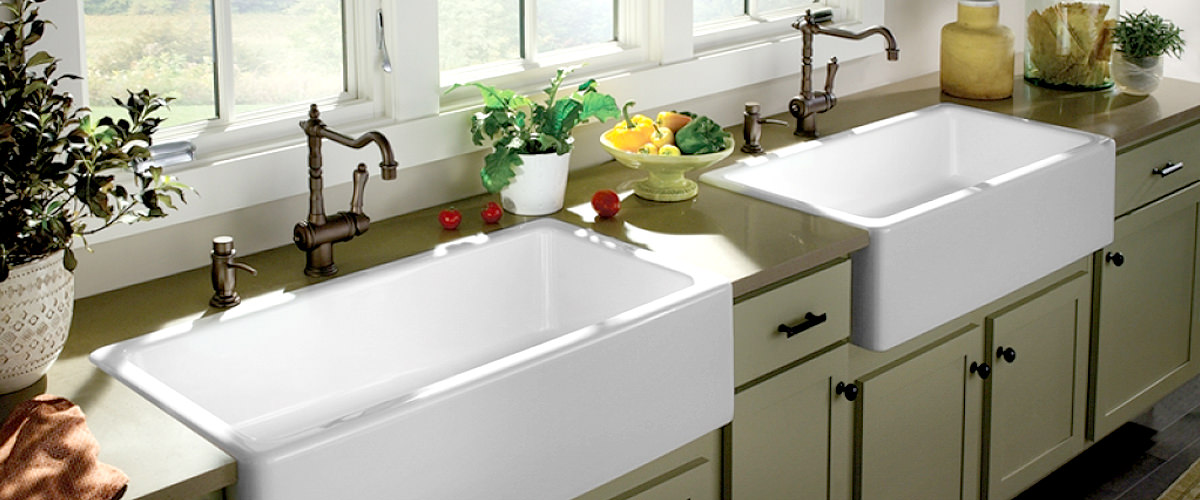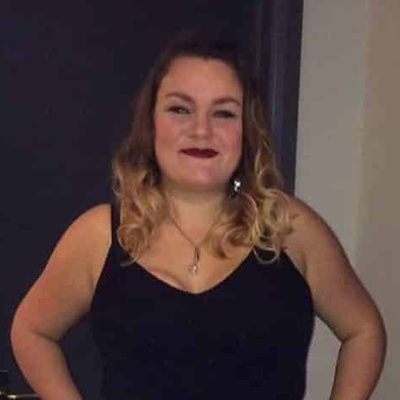 Emma
https://www.facebook.com/pinchofnom
I've never had the pleasure of having to purchase a new sink. Considering the amount of time I've had to spend at it over the last few years, I've given it surprisingly little thought until now. I'm one of these cooks who likes to use every pot and pan in the building, much to my husband's "delight", so he tends to dread the days when I'm developing recipes. His main issue is that the washing up would get piled so high in the sink that he wasn't actually able to reach the plug...so I guess my first piece of advice would be to buy the biggest sink you can find. Huge. Maybe even two enormous sinks if you've got a massive kitchen. I'd like a sink with gadgets. I'm loving the look of those boiling water taps but I'm a little scared of the high risk of scalding. I'm hoping that someone will soon invent a tap that pipes wine into the house. I love to cook with wine! A self-cleaning sink would also be of benefit...perhaps with built in electronic brushes, a bit like at the car wash! When it comes to cleaning said massive sink, I tend to just buy whatever is on offer...cheap, own brand products tend to be a false economy in my opinion. It may have only cost 40p for the entire bottle but if you need 12 bottles per sink load (it's a massive sink after all) then it's not particularly cost effective.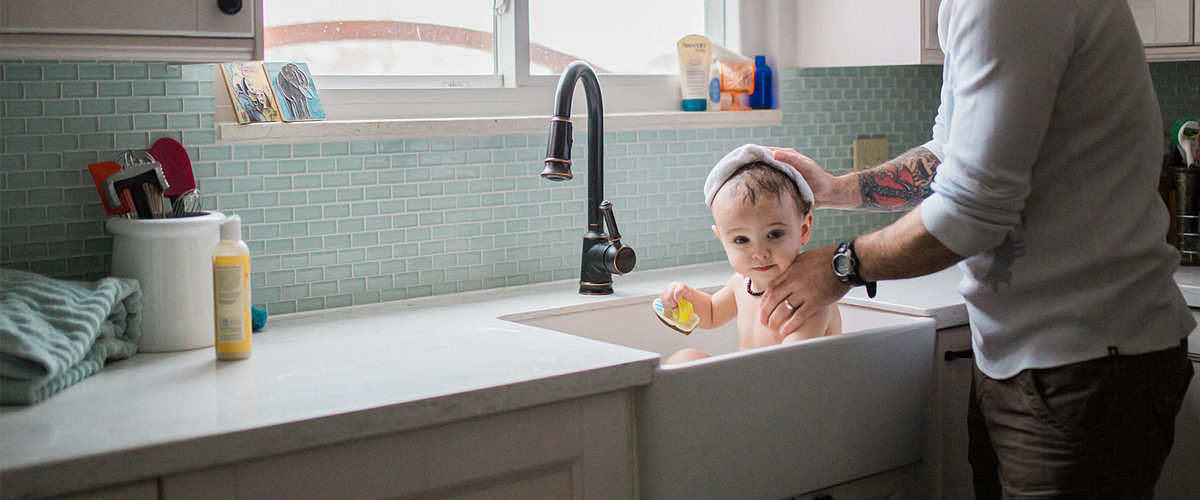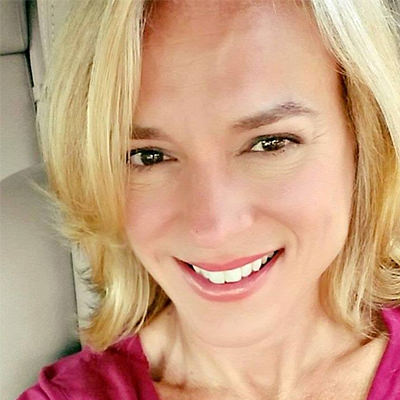 Jennifer Fisher
https://www.facebook.com/thefitfork
I prefer a sink that has one large vessel, rather than divided sinks. This gives me more room to pile up all the pots, pans and serving pieces that get dirty during recipe creation and photo shoots. Also, a single-opening sink just makes sense, as I don't wash and then "dip" rinse the old-fashioned way. Rather, I'm just looking to quickly rinse off before putting the majority of things in the dishwasher. Plus, it can do double duty as a baby or dog's bathtub. Unfortunately, I discovered that bleach or cleaners with bleach should NOT be used when cleaning a sink – it leaves a discoloration that can't be removed. I simply apply regular vinegar from a spray bottle, rub with a rag to disinfect and remove hard water spots, and then dry to a gleaming finish with another clean rag or paper towel. It would be awesome to have a power heat surge (similar to a tea spigot but right out of the main faucet), if you really wanted to blast out some REALLY hot water for quick disinfecting.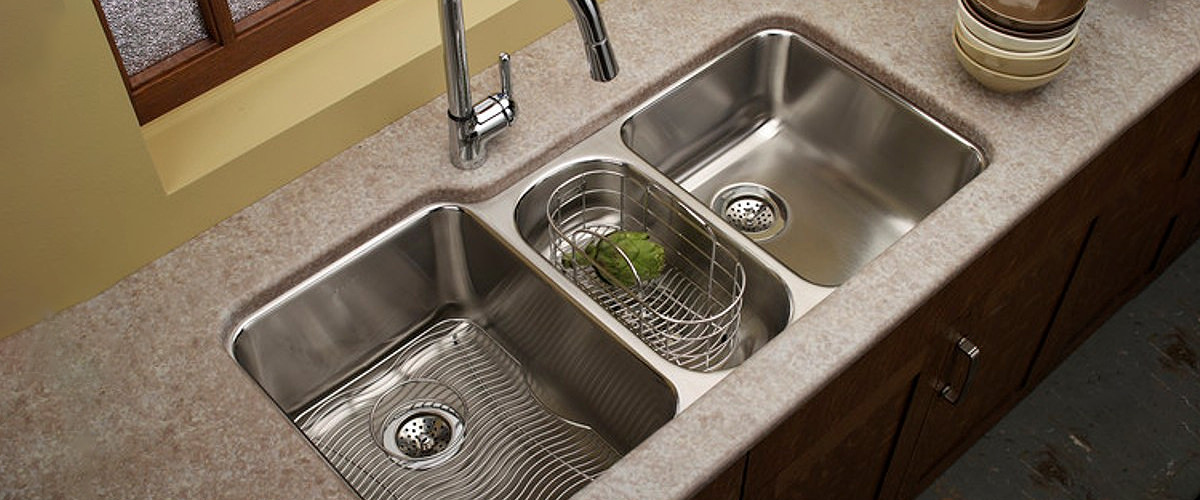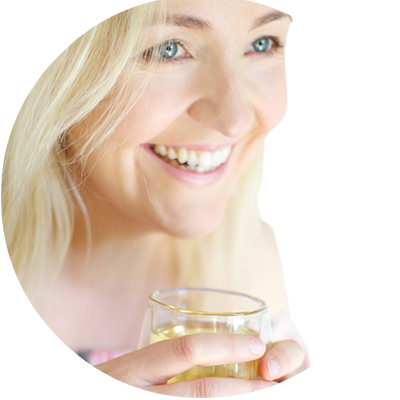 Claire
https://www.facebook.com/ClaireKCreations/
We're going to be renovating our kitchen in the next year and for me the key feature is being big enough for my largest pot but not so deep that I'm bending over doing the washing up. I like an insinkerator for scraps too - makes prep a lot easier! Consider how you'll be using it. If you don't have a dishwasher then you're going to want a decent-sized sink for washing up. I like a double so you can have one side with the suds and the other with the dirty dishes ready to be washed. I also like a smaller sink for filling to defrost food (I use a vacuum sealer for freezing) and washing fruit and veggies so I don't have to use as much water. Giving the sink a quick scrub with the scrubbing brush after cleaning is a must so food doesn't dry on the sink (for stubborn bits use a bit of dishwashing liquid). I use a spray made of white vinegar and water to clean the sink as well. Just spray and wipe it down. For really tough marks, I sprinkle baking soda before spraying. Wiping everything down with a dry cloth after cleaning stops water marks and makes it look much prettier. A self-cleaning sink that did the dishes would be lovely!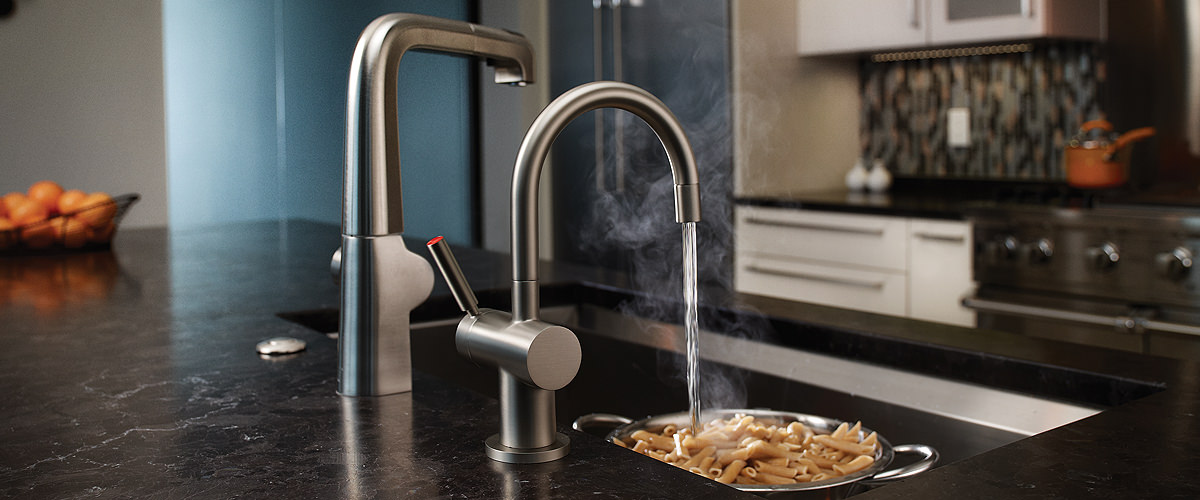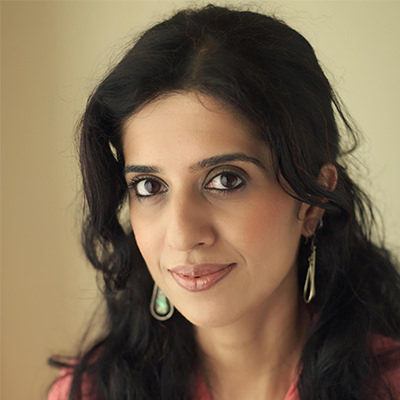 Anushruti RK
https://www.facebook.com/DivineTastebyAnushruti/
A kitchen sink has to be cleaned consistently and is subjected to heavy utensils, cooking scraps and leftovers. Therefore, a kitchen sink made with steel or natural stone that is easy to clean and maintain is important for me. Size, material and tap are important criteria while choosing a new sink. Additionally separate cold and hot water faucets would be great to soak dirty utensils in hot water and clean them later with cold water. The sink has to be cleaned after every use, like you would clean the utensils. I maintain separate scrubbing pads for cleaning the sink and for cleaning the utensils. It is also important to ensure that food does not accumulate in the sink. The kitchen sink basket strainer that accumulates bits of food needs to regularly cleaned and changed if required. I like to use natural cleaning ingredients as much as possible. But in India these are hard to come by. So I make do with what's best available in our country.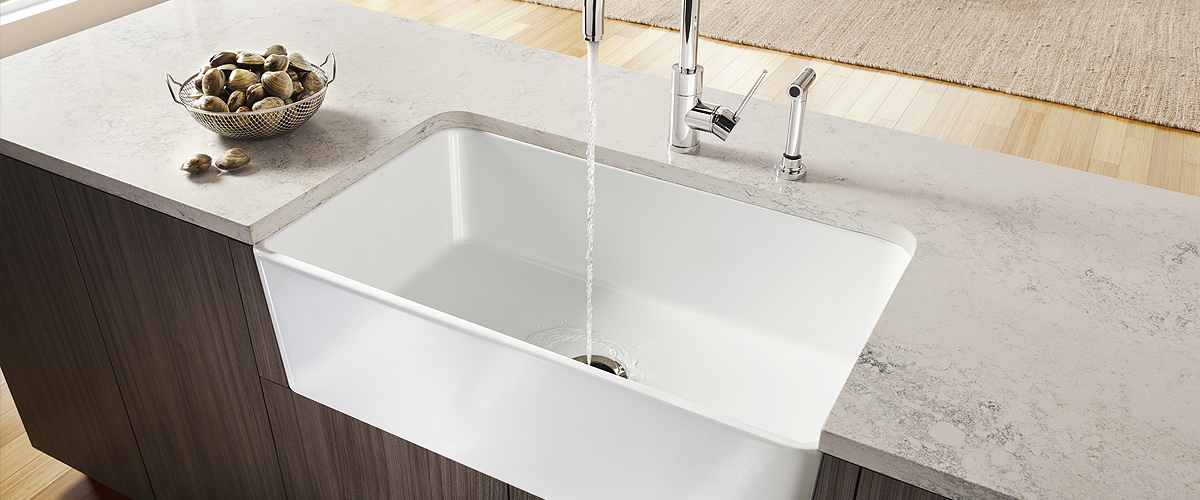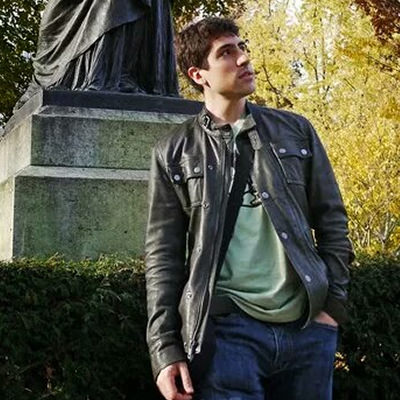 Paul Kristoff
https://www.facebook.com/TheCityLane
When purchasing a kitchen sink, the rule "bigger is better" is something I truly believe in. When cooking lots of things dishes can pile up quickly and things are much more convenient when you have space in the sink to be able to manoeuvre things. Depth, in particular is important to minimise splashing outside the sink. It's definitely possible. I don't have a particular product that I use – any standard dishwashing liquid like Fairy and an old fashioned soft grade scourer will do the trick. The key is to keep things clean regularly – don't let dirt and stains sit around for ages. One of the simplest and best functions which I have had in the past, and don't currently have, is a head that can detach from its base with a hose. Makes things a lot easier.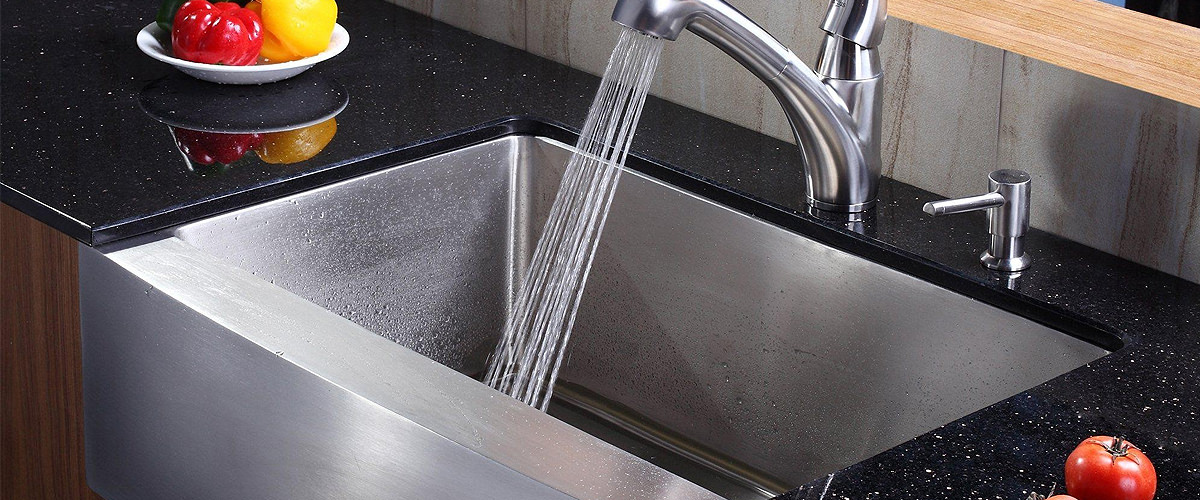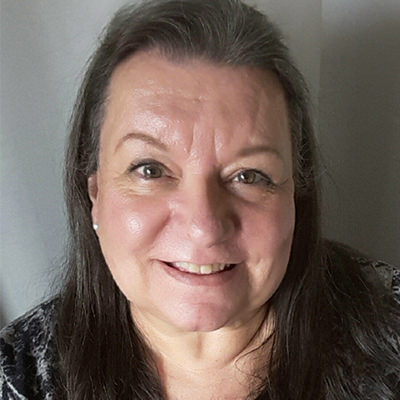 Marie Rayner
https://www.facebook.com/eatingintheenglishkitchen/
Size is my first consideration when purchasing a new kitchen sink. Is it large enough to hold my washing up bowl, as well as leaving a tidy border of space around the bowl giving me ample room for draining those post of pasta etc. without having them go into my washing up bowl! I also want it to be easy to clean and of a non-porous, stain resistant material. I am a wash as I go type of a cook. I can't stand a sink piled up with used dishes/utensils/mixing bowls/pots and pans. I find I work much better and efficiently when I keep the mess under control. I favour Fairy liquid when it comes to dish detergent and I like one which is made for sensitive skin and with a nice scent. TO clean my sink, you can't get much better than baking soda and white vinegar. The baking soda acts as a very effective scourer and the two together make your sink sparkling and smelling nice and fresh. I have always wanted a kitchen sink in my home that is fixed with a good garbage disposal unit. I'd also like a separate rinse nozzle. A built in dish drainer that actually functions as it should do is also on my wish list!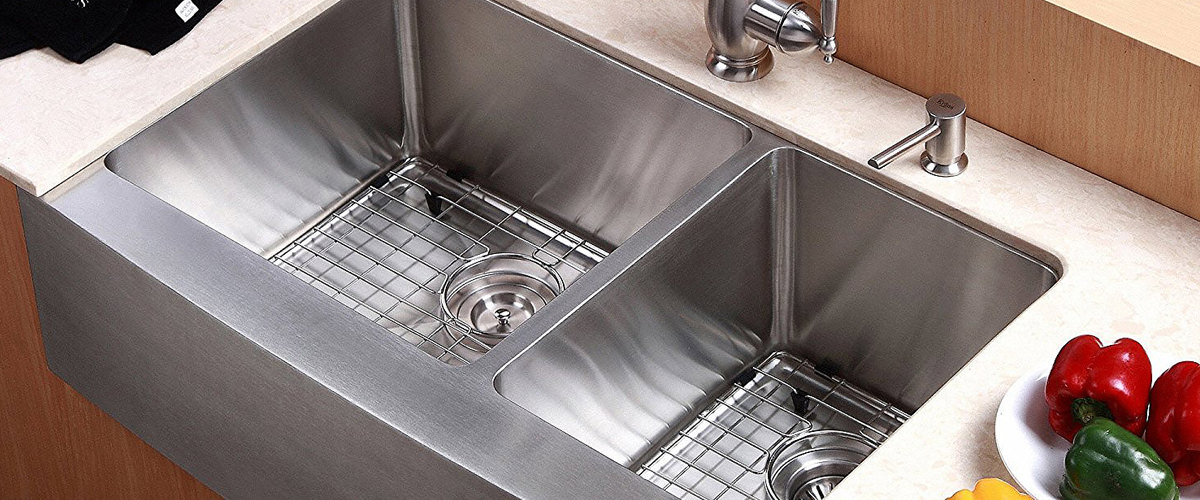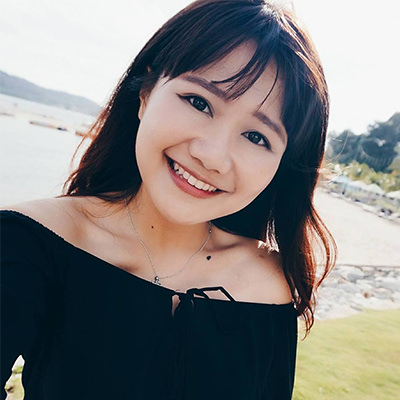 Miriam Goh
https://www.facebook.com/miriammerrygoround
My priority is the size of the kitchen sink. As I live in Malaysia where Asian cuisines are very prominent, this means that a lot of Asian cookware are used such as wok, frying pans, large pots etc. Washing up can be tiring especially if you lack the space to clean up. I choose between a double sink or one huge sink to accommodate my needs. Having a family dinner also means a lot of dishes that will pile up from the cooking and the actual dinner itself. So, size is one aspect I take into great consideration. Of course, the material matters as well because it needs to be long lasting. Another feature that I like is the grease trap or food sediment trap that ensures my pipe does not get blocked. Definitely. You need to make sure you clean your sink every time you finish doing the dishes. Dish detergent can cause stains and also may be corrosive over a long period. Washing it regularly ensures that you can maintain your sink condition. I normally just use any regular liquid soap or sometimes natural agents like lemon and salt to get rid of the grime. A lid that I can pull over the sink and turn it into my cooking station. A separate compartment for me to let the wet dishes dry off and maybe a compartment that I can use to soak my produce before cooking.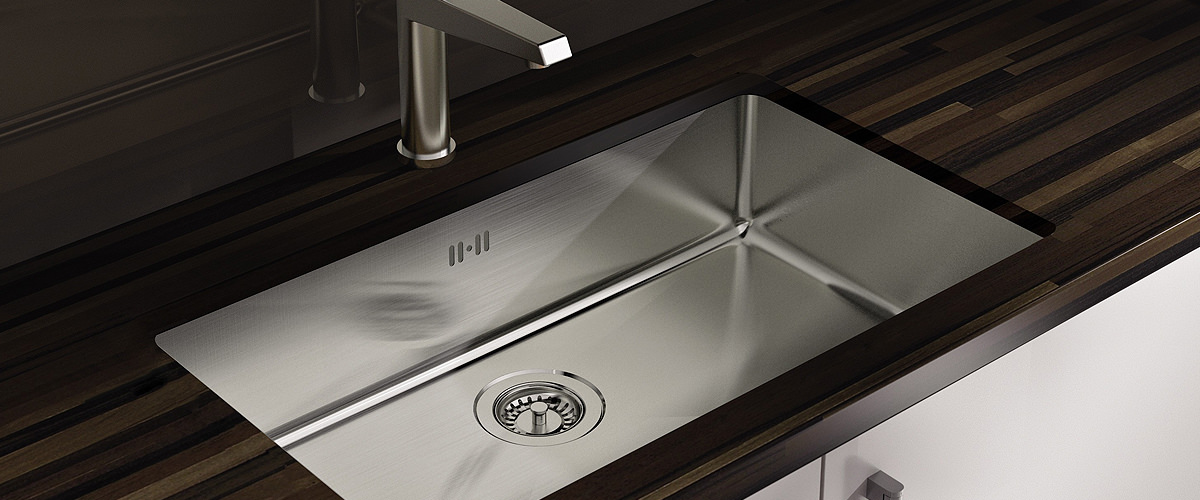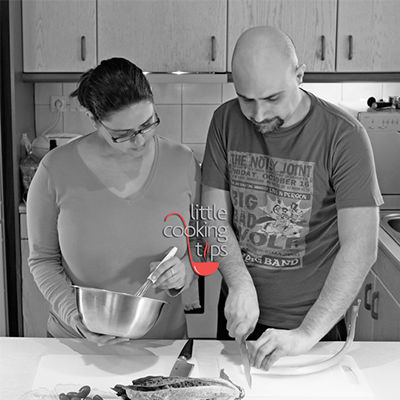 Mirella and Panos
https://www.facebook.com/littlecookingtips
We always prefer stainless steel sinks, and there are a couple of reasons for this. First of all, it cleans up much easier and can endure a variety of cleaning agents that could otherwise harm a stone sink. Moreover, we had glasses, dishes, and bowls that were chipped or cracked in stone sinks, but this never happens in a steel sink. To keep the kitchen sink in a good working condition we always do a couple of things. We always clean the sink after we're done with the dishes. Using a little soap and scrubbing it goes a long way as far as keeping it clean and well maintained. Also, we NEVER throw the frying oil in the sink. This is so bad in so many ways (bad for the environment, bad for your hygiene as the grease builds up in the pipes etc). We also clean the steel sink with baking soda and vinegar every few months (if you haven't done this before, read about it and take extra care while doing it). This removes any microscopic residue and gives an extra shine to the sink. Other than having a two-bowls sink (which is extra useful while cooking, as you can wash/stack up dishes in one bowl and keep using the other to wash veggies/herbs etc.) we don't think there's much more to look for in terms of sink functionality. The only thing that helps after, is selecting a proper faucet. Faucets with extending, pull out arms are the most useful ones as you can direct the water stream exactly to the place you need it.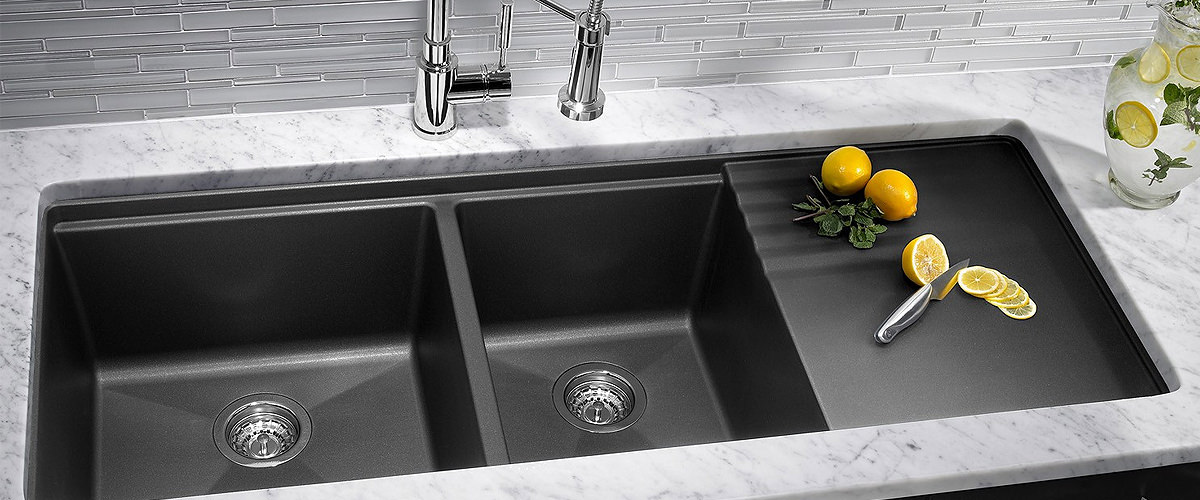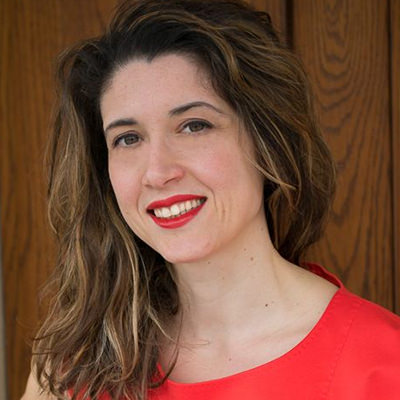 Alida Zamparini
https://www.facebook.com/italianhomecooking
Choose something that is sturdy and good quality: you are going to use your sink every single day so it is worth investing in a good quality one. Yes of course, if you look after your sink it will keep in good condition for many years. Do not dispose-off cooking oil into your sink and keep it clean from pieces of food which might fall into the trap. I use "Chillit Bang" power cleaner to keep it nice and clean. For stainless steel sinks it is good to use a stainless steel cleaner as well every now and then. For ceramic white sinks scrub it with a non-scratch cloth with little bleach and leave it there for 10 to 15 minutes; It will remove those yellow looking stains and make your sink shiny again. Yes I would love a two bowl sinks which are so popular in Italy. It makes it easier when doing the washing up and they are great for when you need to wash and prep vegetables.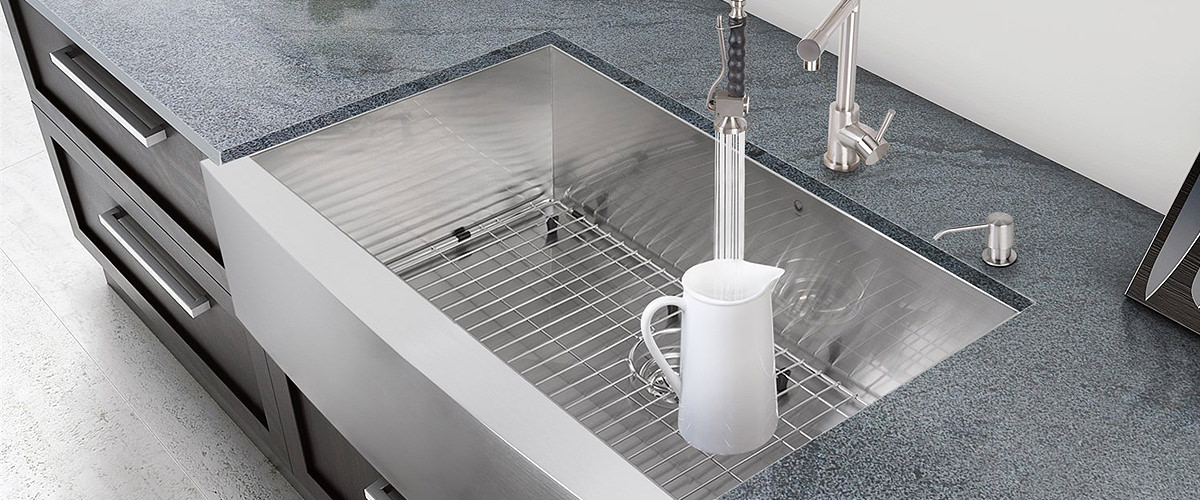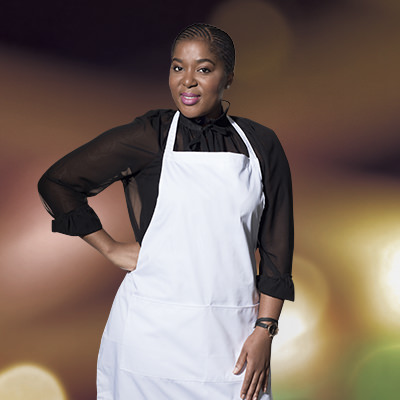 Samke Mndaweni
https://www.facebook.com/eatingjhb/
I look at a lot of things when buying a sink, mostly the size and material of the sink. I grew in a house where we had stainless steel sinks but there are a number of better options available now that will give you peace of mind. Things I generally consider when getting a sink are 'how easy it the sink to clean, how tough is the material of the sink, will the colour look great in your kitchen and will it work for those fabulous IG pictures? Firstly always choose a material that's scratch resistant so it will look great for a long time. Here are my tips: always use a strainer when washing anything in the sink so the sink doesn't get scratched or damaged. Don't put super hot items in the sink incase the sink isn't heat resistant. Use a thick strong dishwashing liquid that will remove oils easily from the sink. You'll never catch me without Handy Andy or Sunlight dish washing liquid in my kitchen. I wish my sink was connected to a recycling bin for my vegetable peels that could grind them so I could turn it into compost for my garden.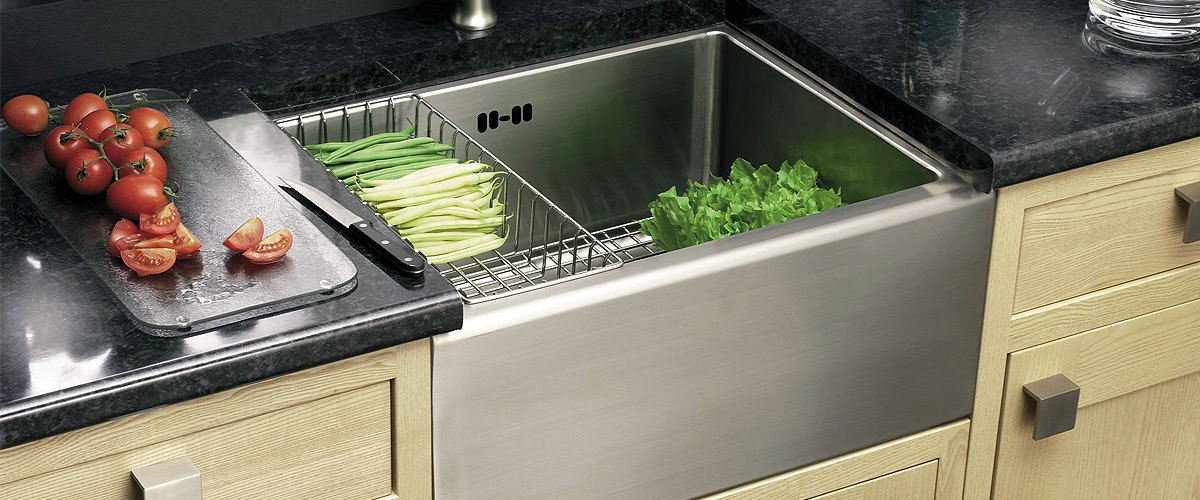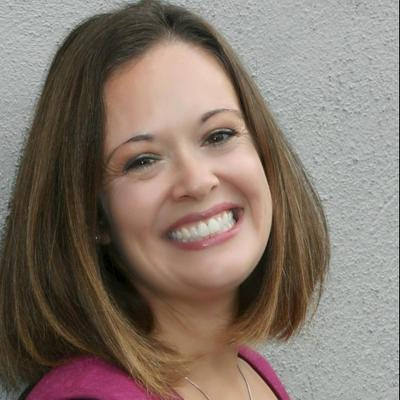 Stephanie O'Dea
https://twitter.com/stephanieodea
Sure thing. I've got to admit that I have moved into a house with a super outdated kitchen and my kitchen sink is from 1948!! When we finally get a chance to do a remodel I'd like a large, undermount stainless steel sink that is large enough for a 6-quart slow cooker insert to easily soak overnight with room for handwashing, etc. I hope this helps a bit! Oh! and one of these days I'd like a dishwasher and garbage disposal, too!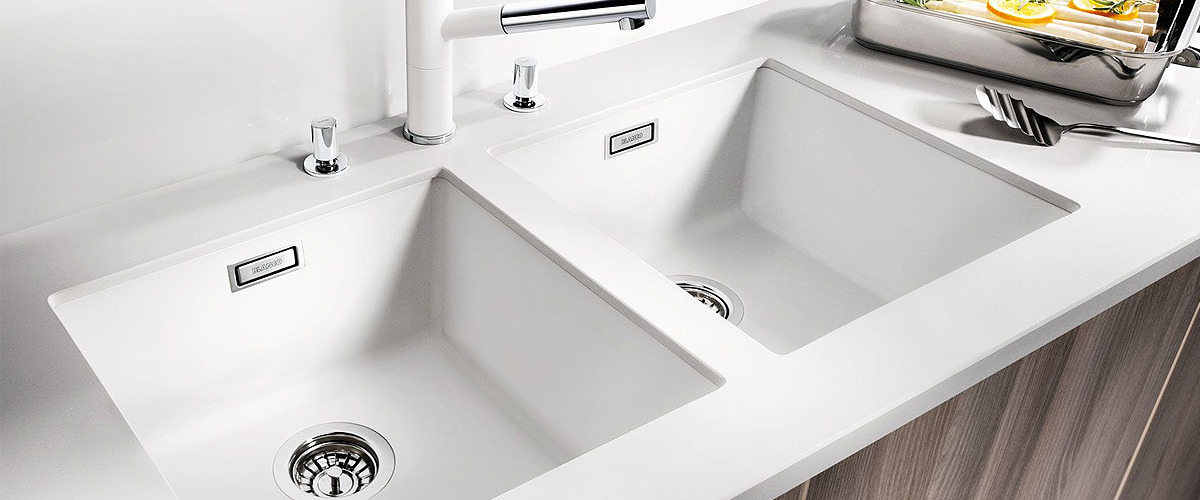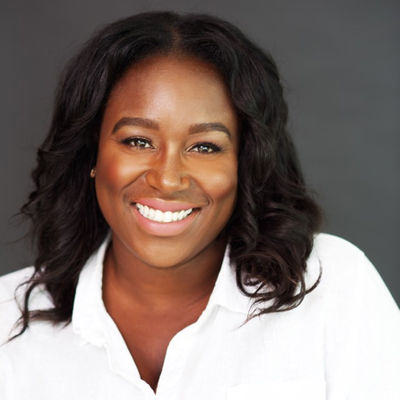 Charlene Theodore
https://twitter.com/1chewstreet
When I started my condo renovation, the kitchen sink was the last thing on my mind. My renovation project was a balance of high-end and budget finishes so I figured I would just get a sink from a big box store and be done with it. My designer encouraged me to think of my sink and faucet as the jewelry of the kitchen and go for something durable but chic. I went with a white silgranit (granite composite) undermount sink from Blanco and a high neck gold faucet. Silgranit is more expensive than porcelain or stainless steel but it holds up better to stains and scratches. Like so many people in Toronto, I live in an open plan condo and I love to cook and enertain. Paying as much attention to the design of my sink as I did the rest of my kitchen was one the best decisions I made during my renovation.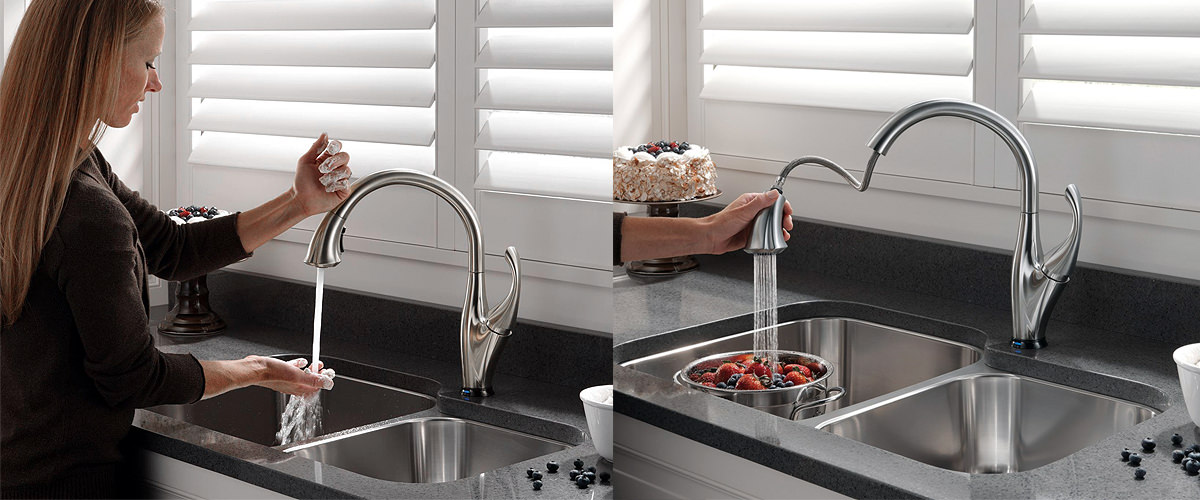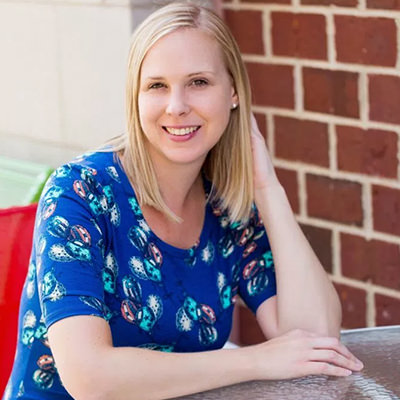 Jewell Dziendziel
https://www.instagram.com/thebitetonight/
I tend to lean more towards convenience over design. Think touchless faucets (when your hands are full of chicken juice), deep, roomy sinks (for washing pots and pans), spray nozzle for those hard to reach nooks and crannies, etc. I would advise buyers to consider what is most important to them and stay true to that. Although, I would love a super fancy sink, that doesn't always mean that it fits into my needs. What may look nice, doesn't always perform the way / expect and need it to. Be mindful of what you put down the disposal. Currently, my favorite liquid soap is Mrs Meyers and hot water. Automatic everything! So all I would have to do is push a button and all my dishes would be cleaned, dried, and put away. The last thing I want to do after cooking is clean up. I also manage to use every pot and pan in the house so it can get complicated.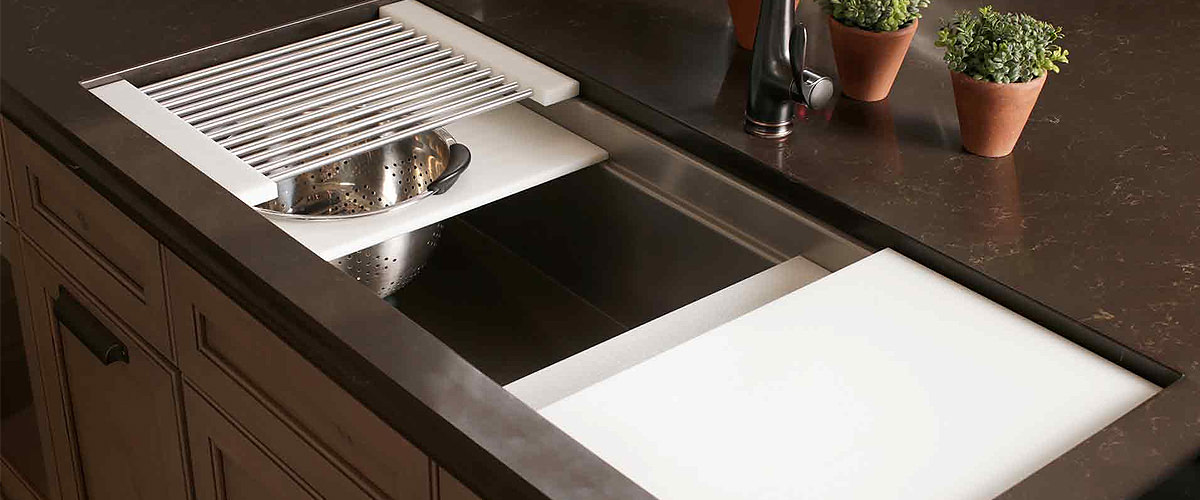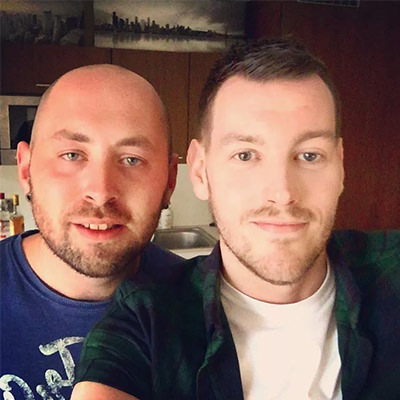 BakingBar
https://www.facebook.com/baking.bar
Is the sink big enough should be the first question you have. If you're a keen baker like us bowls and some utensils cannot be washed in the dishwasher and some of the larger bowls wont fit comfortably in a small sink. So think practicality first when choosing a sink. Next think design. Does it fit in with your kitchen design? Good old fashioned brillo pads work great on stainless steel sinks. If it is any other material it is best to consult the supplier. Tea and coffee stains are a nightmare in sinks so try and clean regularly to keep on top of them. I'm a bit of a streak freak so always dry my sink and draining board after most uses to reduce the number of water streaks. Sinks have remained virtually unchanged in hundreds of years and there is a reason for that. Nothing needs to change. Water goes in by the tap, water goes out via drain. Job done.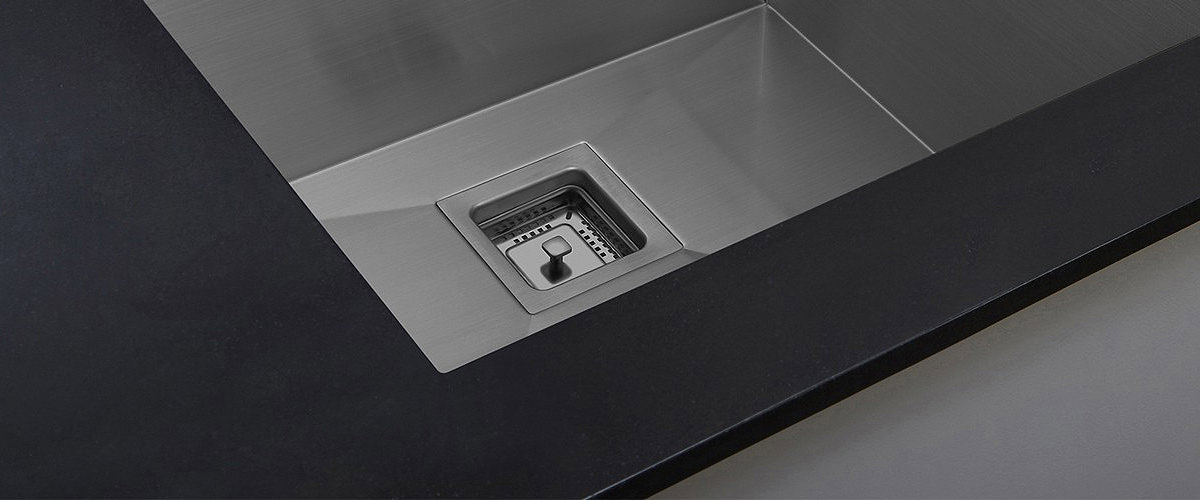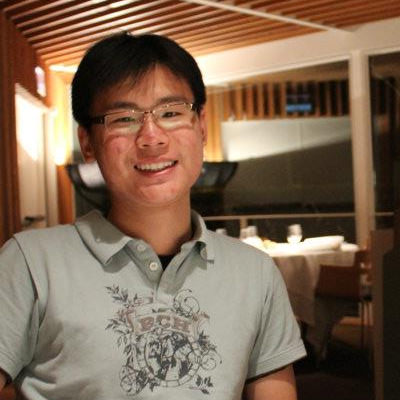 Raymond Cua
https://www.facebook.com/thetravellinfoodie
When looking for kitchen sinks, I always look for stainless steel sinks as I find it durable, cleans up much quicker and just looks better overall. I also like a sink with garbage disposal as this prevents clogging without having to spend time sorting out the solids. One thing that's very important to me which I highly advise is to get a deep sink. This allows you to wash bulky objects like pots properly, and also prevents a lot of splashing. I also prefer raised faucets to get the extra space as well. If you have space in your counter, opt for two bowls. I normally prefer this so that one bowl can be where you place dirty items and the initial rinse, and the other is where you wash them. When you only have one bowl kitchen sink, you lose a lot of space if there are a lot of dirty items already sitting in the sink, making it hard to do the initial washing.

Some of the things I do to maintain the sink:
Use a sink strainer so big solids don't go down the sink and cause clogging
Try not to drain oil into the sink. When cooking with something that uses a lot of oil, refrigerate the oil (e.g. pot of oil) and just scrape it out once it turns solid.

Once we notice that water doesn't go down as fast anymore, we use this product called Drano that is so good to clear clogged pipes. You just pour the Drano gel into the drain and wait around 15 minutes.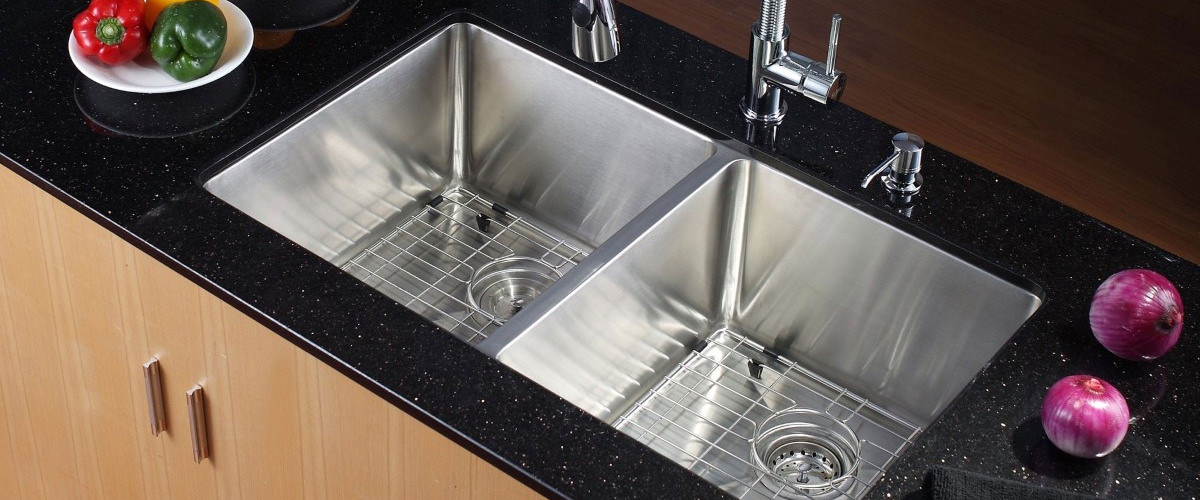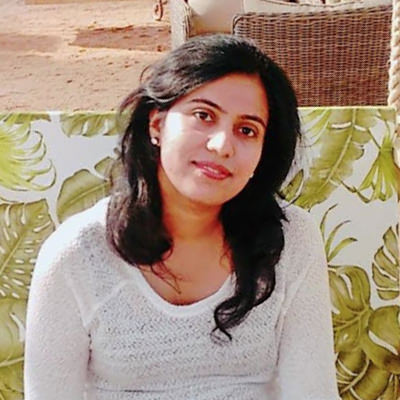 Namrata Ghate
www.facebook.com/Foodiezflavor
I am an Indian food blogger, who indulges in cooking mainly Indian and worldwide cuisine. Indian cooking involves use of al heavy pans and skillets thus for me my kitchen sink should be wide enough with mandatory two bowls..I think when it comes to kitchen sink; a robust high quality stainless steel sink is always a winner. Steel is a classic material that makes your sink durable, easy to clean and has a neutral color and sleek finish that goes with any contemporary kitchen style. Plus it is hygienic and stain resistant .Secondly, you must stress on having functionality like proper drainage and strainer basket. Needless to say a sink should always come with dish grid space for piling dishes. Oh Yeah!! Ofcourse, In spite of heavy duty use it's not rocket science to maintain your kitchen sink working efficiently. Just follow few easy guidelines and you will find your kitchen sink shining like a mirror all time.

Strictly avoid leftover food parts from getting into your sink. Every single food bite should be discarded from your utensils before putting in kitchen.
keep bicarbonate of soda always handy while doing dishes, just sprinkle some soda powder on your sink after every use. Believe me I never used any declogging agent for my sink. Soda not only cleanses the surface but also takes all the food odors away. I use Sunshine or Vim as a liquid soap .Both of the brands never disappointed me.A steel scrubber always comes to rescue when you deal with burnt pans and tough stains.

I would really love if sink comes with in- built rack for keeping washing liquid and scrubber.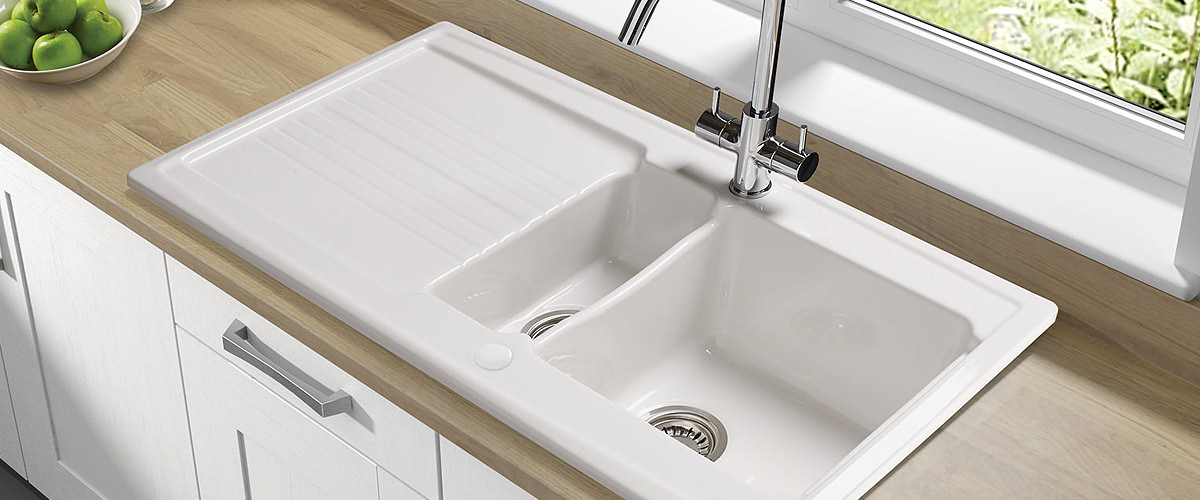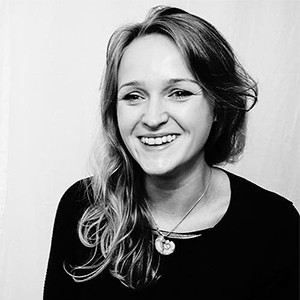 Lisa
https://www.facebook.com/lovelyappetite/
When we bought our new sink we looked for a balance between style and functionality. I was keen to have a double bowl, or an additional one and half bowl kitchen sink so that I could drain things easily in it, and also wash my hands without disrupting what was in the main bowl. I also wanted a draining area incorporated into the sink. We have a dishwasher, but it's really handy to be able to was as you go when you cook a lot.

We ended up with a ceramic 1.5 bowl sink with draining area, so you have the look and appeal of ceramic that gives you that hint of a Belfast sink look to it, with the functionality of a 1.5 bowl and draining area to keep the worktops in good order too.

There is nothing more satisfying than a sparkling sink in my opinion. Firstly I always use a plastic 'washing up bowl' within the main sink to make sure the dishes and cutlery don't damage the ceramic. And when I clean my sink I remove all the plugs and washing up bowl and lightly clean with diluted bleach. That gives the best, quickest sparkle for me. The only thing missing is a waste disposal unit under the sink, I think this would be useful.
---
To Know how to purchase the right one, read our complete guide on buying kitchen sinks.