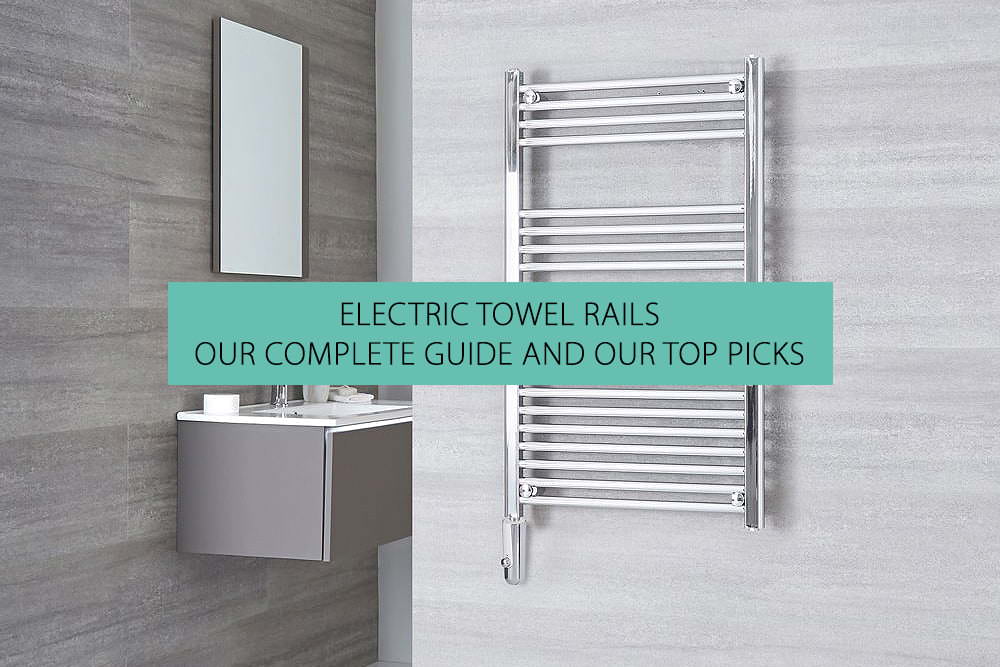 Getting out of the shower and using a warm, fluffy towel feels excellent. Towel warmers used to be expensive, but now they are more affordable and common in bathrooms. Picking the right one will always give you warm and dry towels. But how do you choose the best one? In this guide, we will help you make an informed decision. Keep reading to learn more about electric towel rails, dual-fuel models, BTU and more.
---
Difference Between Electric Towel Rail & Dual Fuel Model
Electric Towel Rails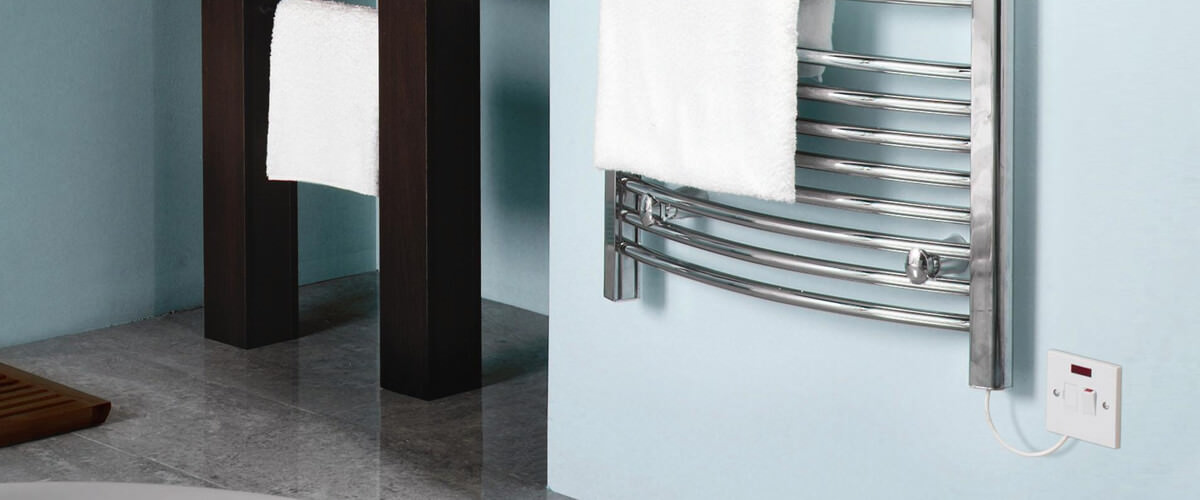 These types have an electrical element inside that heats them , rather than relying on the hot water from a combi-boiler or another heating system as normal heating products would . Operating independently from your home's heating, electric warmers give you great control over the level of heat they emit. Electric Only Towel Rail Models are an excellent option for apartments, flats, or other properties that do not use a central heating system, or where the placement of a radiator makes fitting towel rails awkward. They are economical and, depending on the BTU output, can also double as radiators for the entire bathroom. This is the type of rail we will be focusing on in this guide.
Dual Fuel Radiators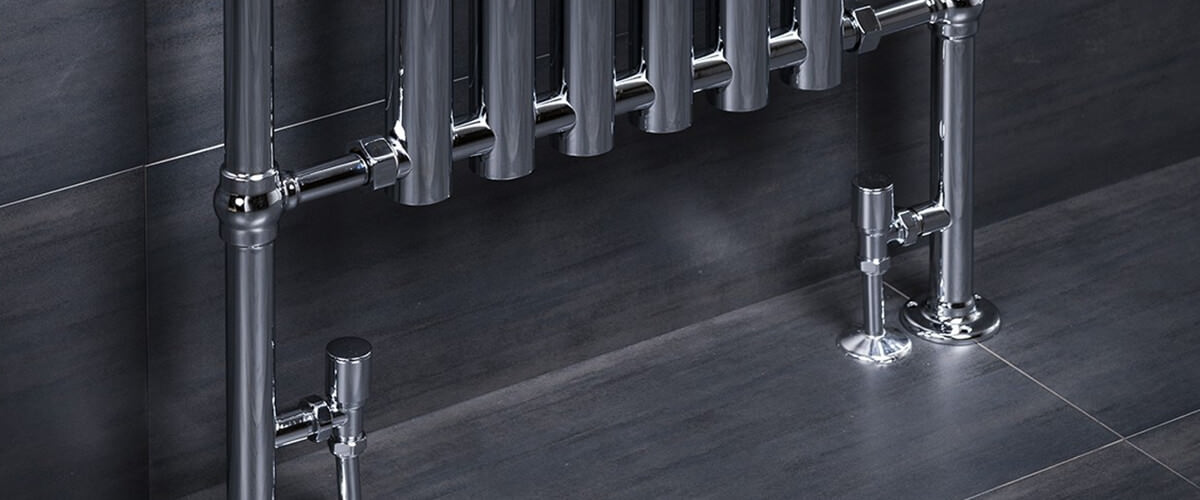 With a dual-fuel towel rail, you use either your central heating or electricity to heat the rail. This can be more convenient in the winter as your towel rail will be hot whenever your heating is on. It is also suitable in summer when you want warm towels without the cost of running your central heating because you use the built-in electric element. They give you the flexibility to use your warmer even when the heating is not on, especially in the summer when temperatures are higher.
---
More mobile flexibility
Portable towel rails may not be as powerful as wall-mounted units, but they make up for it with their mobility and flexibility. They are usually free-standing plug-on units which can be used anywhere. Portable plug-in units also mean no extra fees for electricians or plumbers. Most start at a weight of just over 2 kg, and many carry an illuminated on-off switch. At an estimated 3p per hour to run, these are a very efficient and affordable option. They come in a range of designs, from ladder-like to curvy serpentine to exciting arches.
---
BTUs
Electric bathroom radiators use both central heating and electric options, usually in the form of an independent appliance. As mentioned above, they give you the flexibility to use your warmer even when the heating is not on, especially in the summer when temperatures are higher. One of the first and most important decisions you need to make is how many BTUs you require. British Thermal Units (BTUs for short) are a standard measurement of how much heat is generated per hour. The number of BTUs needed depends a lot on the area of your bathroom and how many towels you'd like to heat at once (as well as how heavy or thick those towels are.) The higher the BTU number per hour, the more heat the rail emits. If you want your appliance to warm the space , this becomes even more vital. The level you need will also depend on many other factors, such as the age and insulation of your home, the size of the windows, and, most of all, the bathroom area.
Our BTU calculator, available online, will help you make your choice. You can also check our guide on Delta T. An easy rule of thumb for deciding on the BTU output is to look at the wattage of the rail. Allow approximately 100 watts for every square metre of floor space. For example, the Lauren Electric Only Heated Towel Rail, at 136 watts (and 466 BTU/hr) will heat a cosy bathroom of 1.3 square metres.
So, for example, the Lauren Electric Only Heated Towel Rail, at 136 watts (and 466 BTU/hr), will heat a bathroom of 1.3 square metres.
---
The Phoenix Ascot
The Phoenix Ascot Chrome Rail, with 763 watts (2604 BTU), can heat a palatial bathroom of over 7 square metres, and comfortably dry and warm even large loads of the plushest, heaviest luxury towels and bathrobes.
---
Wattage for an Electric Towel Rail Explained
The best wattage will depend on the diameter of the tubing. Wider tubing holds more air or water, so it needs a bigger wattage. Most bathroom electric radiators come with heating elements between 60 and 120 watts. For a medium-sized bathroom, a 180 to 200 plus wattage would be sufficient.
---
How Much Electricity Do Electric Towel Rails Use?
They don't use much electricity, especially if you get a thermostatically controlled one and limit the time it is switched on. A typical 100W thermostatic towel rail used for one hour a day will only be "on" for half the time, so 100W for 30 minutes a day will use 0.05 units a day or 0.35 units a week. With electricity at 30p per unit, it would cost only 10.5 pence per week to run.
Other factors: fine-tuning your choice for a perfect fit: Once you've decided to go with an electric towel warmer and you know how many BTUs to look for, there are several other decisions to be made and factors to consider.
---
Size
In many bathrooms, space is at a premium, and you might wonder if you have the room for a dedicated heated towel rail. The good news is that these appliances are available in a huge range of sizes, from around 300 mm wide to 700 mm. We offer ultra-slim units that can slip in beside the bathroom sink, enormous family-sized ones that could happily hold a week of towels, and everything in between.
---
Style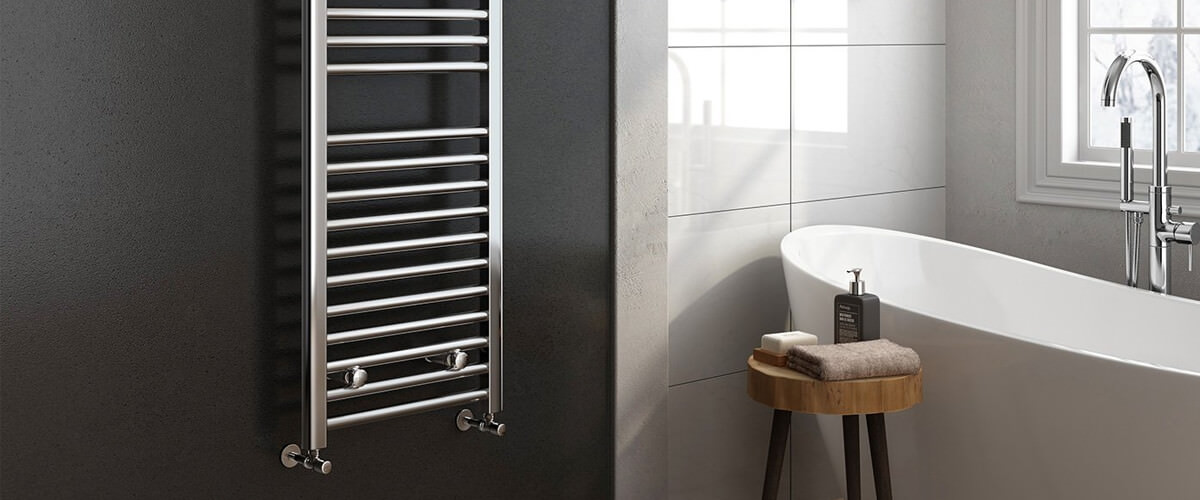 The decor of a bath area will often influence your choice. Sleek chrome looks fashionable in a contemporary washroom, while a gleaming white warmer is bright and cheerful for a traditional family version. There are plenty of design features for you to choose from when you're looking for a towel warmer that reflects personal style: straight or curved rails, round or flat rungs, traditional ladder or designer shape.
---
Budget
Investing in an electric towel rail isn't just a move towards comfort. It's often a smart financial (and environmental) choice as well. By warming just the bathroom instead of the whole house, it's possible to cut down your energy costs significantly. They also work to dry towels between uses, helping you save time, money, and energy on laundry. Their cost varies dramatically depending on size, wattage and finish. While we offer extremely affordable options that are well within reach of most, it is also possible to splurge on an ultra-deluxe model. Deciding beforehand just what you're willing to spend, will help you narrow down the selection.
Whether you're drying off after a quick rinse before work or wrapping up the little ones after their evening bath, a pre-warmed towel adds something special to the experience. When you buy a heated towel rail from QS Supplies, you get the benefit of our knowledge, as well as a massive range of the best towel heaters on the market. We make it our business to source the finest appliances, offering them to you at exceptional prices as with the very best customer services.
---
Decorating with Electric Towel Rails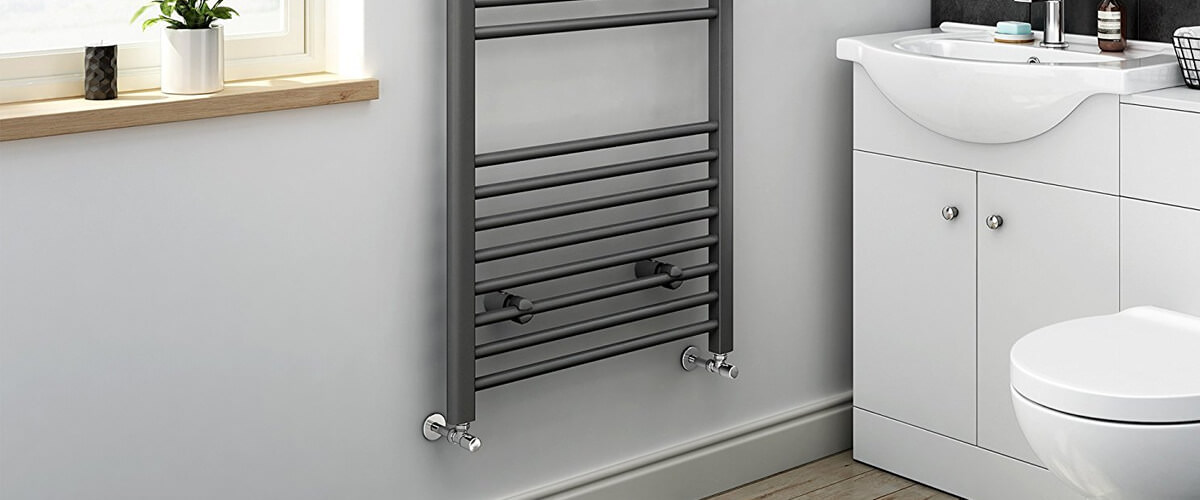 Currently, homeowners are looking for custom home heating solutions, and they're after quality and high-end design rather than the functional units of yesteryear.
Styling your bathroom with the correct electric towel rack is easier than ever. That's because electric towel rails are available in a multitude of colours-from chrome and white to gold and more. Sculptural designs are very on-trend, with their pure and simple lines giving a modern edge to bathroom interiors. Black and coloured fittings and fixtures, such as taps and radiators combined with white sanitary ware, are top choices.
---
Installation
When you are installing a standard electric towel rail, we recommend you hiring a registered plumber. After installation, it is advised that you follow all prescribed safety measures. If you are a DIY Installer, you can check the Installation Guide, which is available under the technical tab on the product page, with specific instructions for each model. You can also reach our Technical Team, by asking us a Question, about the product, and we would be happy to assist you.
---
Advantages of an Electric Towel Rail
Your boiler is not always on when you want a shower. If your heating system needs to be turned on just to heat the towel rail in your bathroom, then it would be expensive. An electric radiator gets over all these problems. It can be switched on 30 minutes before you intend to shower, and your towels will be cosy and warm when you need them. If your rail is the main source of heat in your washroom, then having an electric one removes the need to run your central heating just to warm the bathroom. Electric heating may cost more than gas, but if you are only heating one small room rather than every room in the house, it still costs less overall. You don't need to bleed the electric model unless it is connected to your heating system as a dual-fuel towel rail. You will need to bleed if it is connected to your heating system. Learn how to bleed a radiator.
If you are adding on more bathrooms, then it is easier to add an electric radiator than to extend the heating system. Adding a spur socket can be done easily by a qualified electrician. Extending the heating system is a large and expensive job.
You can set the temperature of electric radiators independently from the rest of your heating system, without the need for thermostatic radiator valves. You have to remember to turn on an electric towel rail before you need it, though you can use a timer. You will also need an electrical spur outlet in your bathroom, which will need to be installed by a qualified electrician.
Modern and traditional designs are available in various sizes and heights to suit different requirements. These products also have different amounts of tubes to choose from, depending on the size and the model you want to purchase. You can also choose from a range of stylish finishes to suit a particular bathroom. The most popular finishes include white, anthracite, stainless steel and chrome.