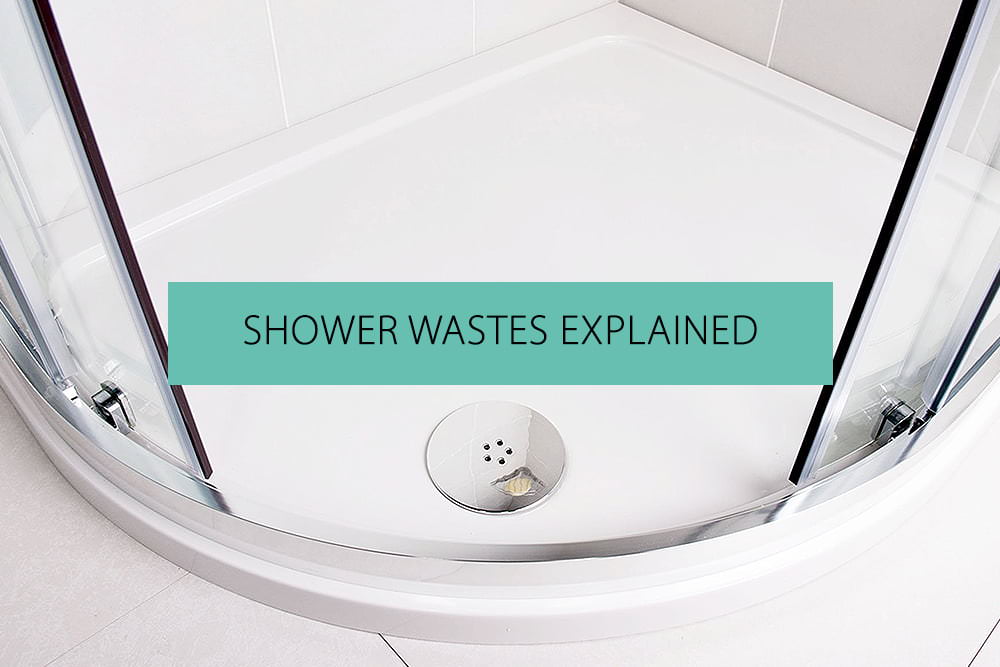 With the advent of modern-day shower trays and shower enclosures, wastes and traps have become efficient and essential to maintain desirable hygiene. Shower Wastes form an important part of a shower enclosure setup can be used in shower trays. These devices are connected to pipes that form part of the plumbing and carry wastewater out of the enclosure. These are also connected to an overflow to discharge excess water. When water doesn't drain effectively, it can lead to leaks and damage, therefore, making this an important bathroom fixture.
---
Shower Waste Sizes
50mm turbo flow shower tray waste: You no longer have to settle for slow draining showers with the fast flow wastes available in 50mm. Designed for use with shower trays with a 50mm hole, waste available at our on-line store are made from top quality materials and polished to perfection. Offering a fast flow rate 50mm models will drain out the shower quickly, maintaining hygiene. These devices are easy to install and maintain.
Fast Flow models: You can also install a fast-flow shower waste for quick removal of wastewater from any shower or wet room. Extracting water efficiently, working with modern day technology, these are yet another commonly found option in shower wastes. These fast flow shower wastes can easily handle even the most powerful showers and cleaning your bathroom is a breeze.
---
Other points to consider
Installing a shower waste should be one of your top priorities when constructing or renovating your bathroom. People tend to think of showers as clean and hygienic, but when the drainage doesn't work as it should, sewage fumes can make their way through the pipes and into your house.
Keeping things working well does require some maintenance but the cleaning process is fairly simple. Using home remedies like baking soda and vinegar can be effective in keeping the fixture odour-free, but specific cleaning products are also a good option.
One of the typical issues with showers is the build-up of hair from its users. Cleaning the fixture regularly should also involve extracting any hair or other debris – pre-empting problems is easier than fixing them later on.
---
How Does Fast Flow Shower Waste Work Our Top Picks
Nuie Fast Flow Waste

The wondrous, innovatively designed, Fast Flow Shower Waste from Nuie is a practical bathroom utility. Crafted from top quality material, it comes in eye-catching chrome finish. Stylish and functional, this shower waste will effectively drain out your wastewater, giving you a clean and hygienic shower area every time. You can also have a look at our complete range of Shower Waste.
Geberit Shower Drain With Ready-To-Fit Set And Drain Cover

Among our most popular products, ready to fit shower set with drain cover is another top quality product from Geberit. It comes with a minimal smart shiny chrome cover. The shower waste rapidly removes wastewater, keeping your shower space dry and puddles away. The dome can be removed for thorough cleaning.