What Is a Jack and Jill Bathroom and How to Create One
Published on: 28/07/2019
Last Updated: 28/08/2019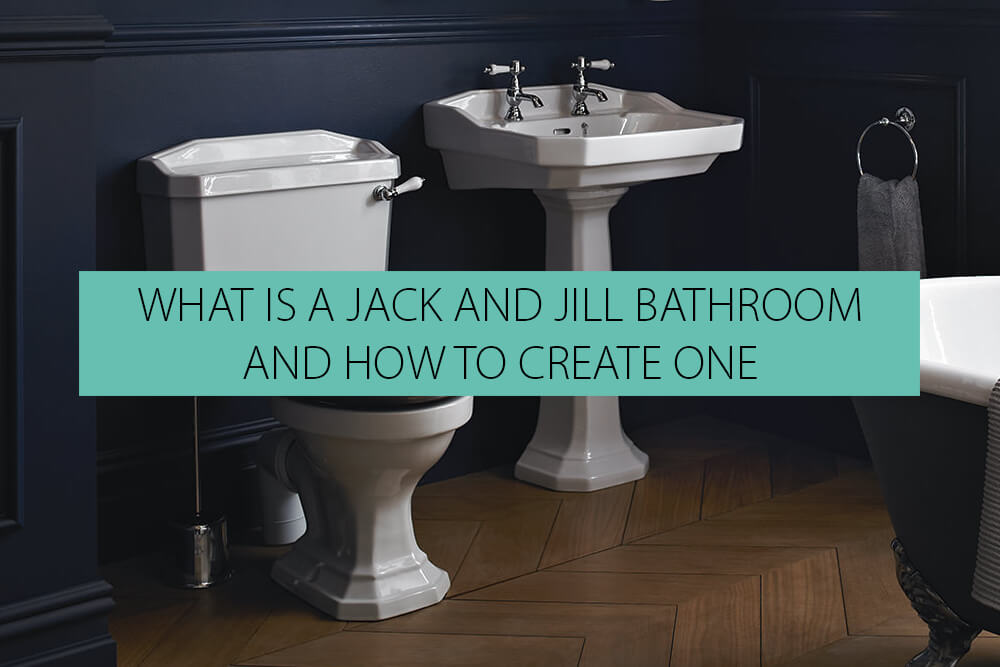 What is a Jack and Jill bathroom?
A Jack and Jill bathroom opens up onto two separate bedrooms, in essence creating a shared en suite bathroom. Some Jack and Jill bathrooms also have a third door opening onto the hallway. To make it fully functional, a Jack and Jill bathroom will often have two sinks and mirrors along with a shared bath, shower and toilet.
---
Who uses Jack and Jill bathrooms?
Jack and Jill bathrooms are usually used by families to reduce bathroom congestion and are a neat way to maximise space and reduce costs. They're also a good option for those who have two guest bedrooms. Design-wise, your imagination can run wild: Create a modern space alive with colour, a soothing, relaxing bathroom with ambient lighting or a space-saving en suite designed to streamline morning and evening routines.
---
Why Jack and Jill?
The bathroom style is named after the 18th-century nursery rhyme brother and sister duo who went up a hill to fetch a pail of water. As Jack and Jill bathrooms are commonly used for siblings, the name stuck (and no one has to argue about who has to fetch the water, as they have separate sinks).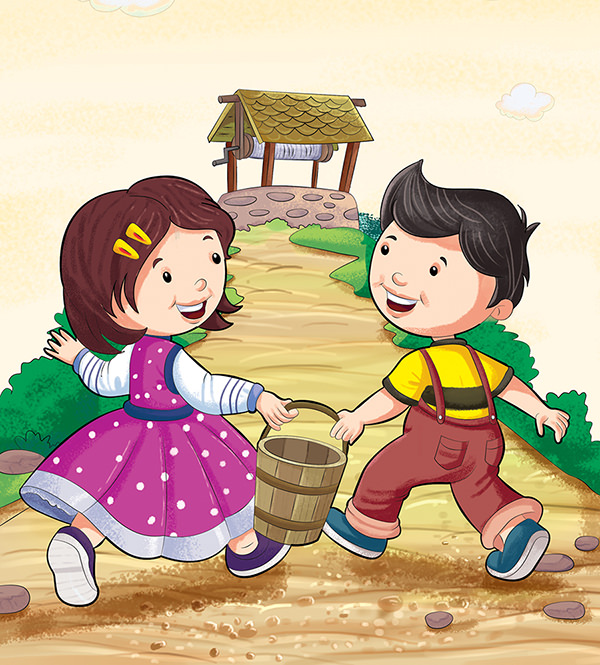 The bathroom style was popularised in the '70s by American sitcom "The Brady Bunch." Many of the scenes involving the show's six children were set in their Jack and Jill bathroom, making it one of the most famous washrooms in the world at the time.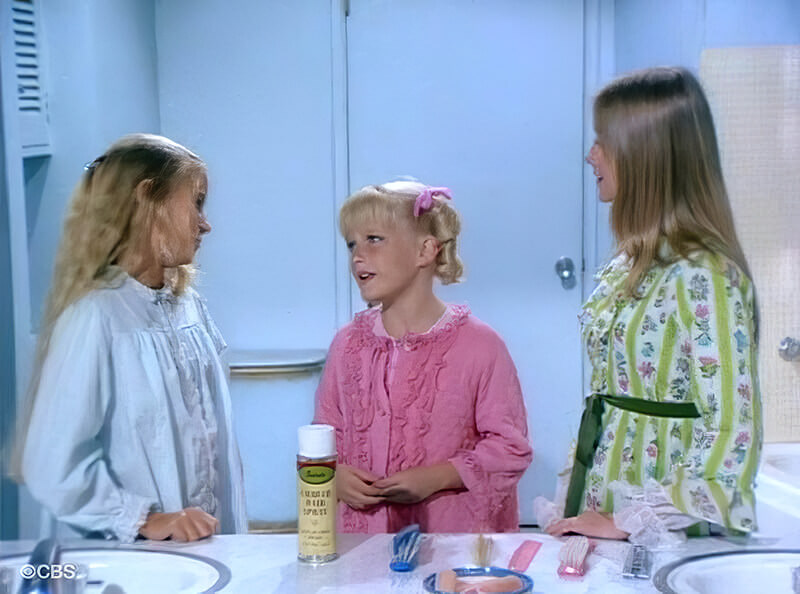 https://hookedonhouses.net/2018/08/06/brady-bunch-house/
---
Advantages of a Jack and Jill bathroom
At their core, Jack and Jill bathrooms are flexible and can be adapted to suit your budget, needs and floor plan.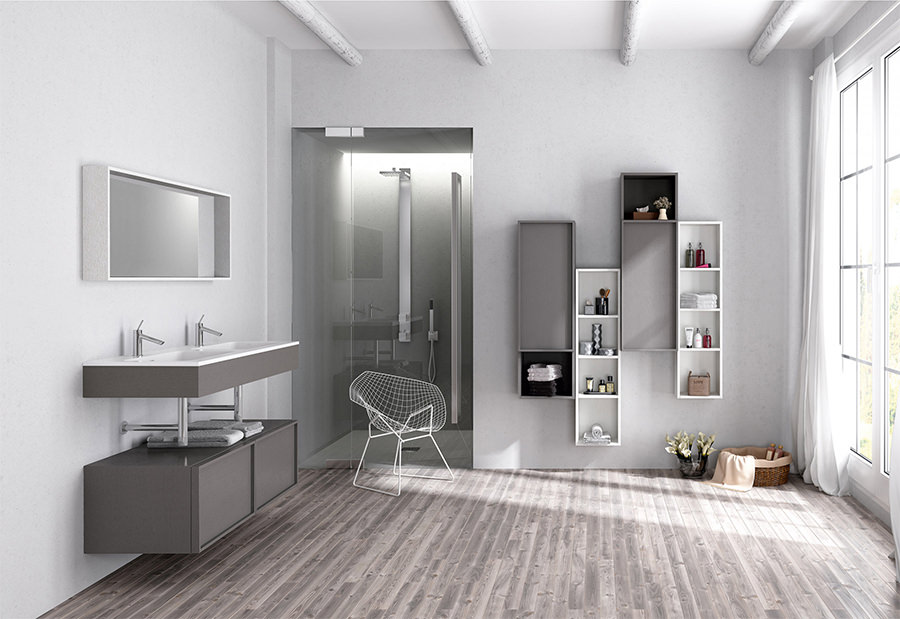 ---
Saves on space and reduces cost
One of the main advantages of a Jack and Jill bathroom is that it maximises the available space and saves on bathroom costs. A shared en suite bathroom between two bedrooms reduces the initial labour costs, maintenance, cleaning supplies, water usage and materials by essentially merging two bathrooms into one. The shower unit, toilet and bath are all commonly shared – the only extra cost is if you decide to add in a second sink and mirror.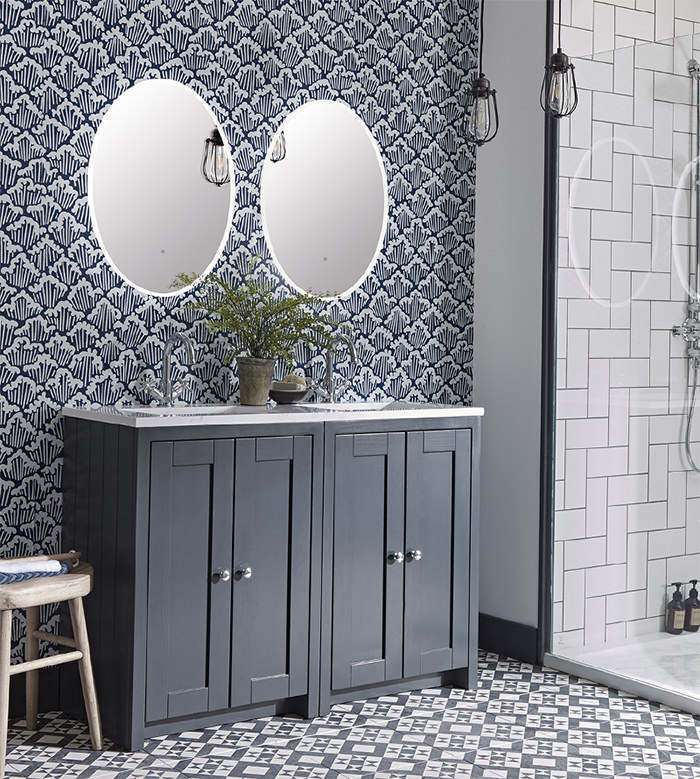 ---
Saves time
We'd recommend adding in a second bathroom sink or washstand if you have the budget and space, as it will automatically give the bathroom more functionality. Children or co-users of the bathroom can get ready at the same time, making school and bedtime prep a breeze. A Jack and Jill bathroom also creates an equal space where everything is shared – an important lesson for children to learn and one that should reduce arguments over who's hogging the bathroom.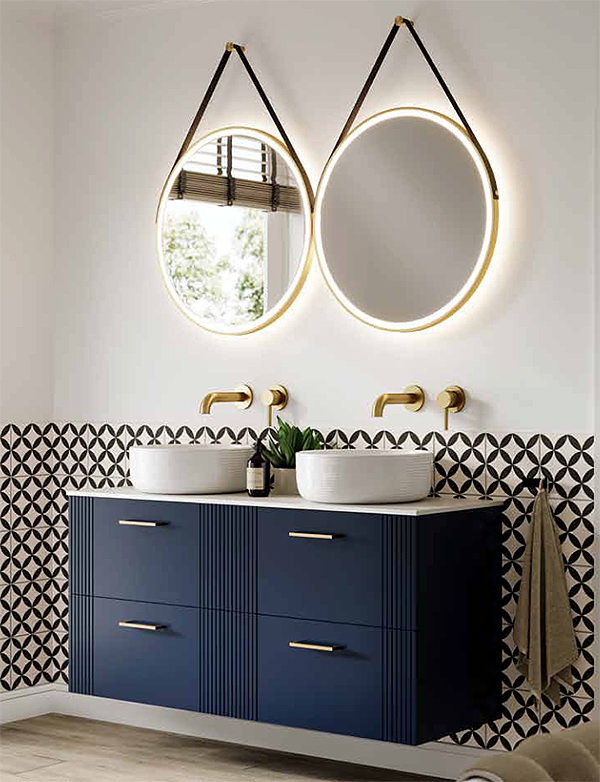 https://www.pinterest.co.uk/pin/743727325942253178/
---
Increased sense of privacy
As well as creating a shared communal bathroom space, a Jack and Jill bathroom also gives users more privacy. Locks are commonly used on both doors, meaning users can shower in peace without a little brother or house guest barging in halfway through.
As with any rooms and doors that involve locks, there needs to be careful consideration and management to ensure no one is locked out – or locked in! One solution is to use doors that lock on both sides. This is especially important when you have guests who aren't related in the connecting bedrooms.
If the Jack and Jill bathroom is used as a shared toilet for the entire house, it's best to add a third door leading to the hallway to avoid having to walk through a bedroom to get to the bathroom. However, Jack and Jill bathrooms are predominantly used as a second bathroom in a house.
---
How to create your own Jack and Jill bathroom
Now that we've set out the advantages of having your own Jack and Jill bathroom, it's time to explain how you can create your own version.
Instead of adding an en suite bathroom to your house to make it more functional, it can often be cheaper and easier to amend an existing bathroom so that it can be accessed from two adjoining rooms. To do so, you'll need to consider the following points.

Create a clear floor plan of how the new Jack and Jill bathroom will be laid out.

Consider how the plumbing, lighting and electrics will be affected. If you're creating a Jack and Jill bathroom to maximise space and minimise costs, a shower is often preferable to a bath, and space-saver basins can be the key difference when trying to squeeze in two sinks.

Work out what flooring you're going to use: vinyl, tiles, stone, rubber, polished concrete or engineered wood. Vinyl is popular as it's cheap, easy to clean and waterproof.

You'll need to factor in increased storage space when creating a Jack and Jill bathroom, including doubling up on bathroom shelves, bathroom cabinets, storage units and even vanity units. And if it's a shared bathroom between two siblings, creating an equal space with two of everything could be crucial to keeping the peace!

If the Jack and Jill bathroom is for your children, it's important to consider how the bathroom will look and feel when they grow up or leave home. If you're thinking of selling your house in the future, consider how the design will appeal to would-be buyers.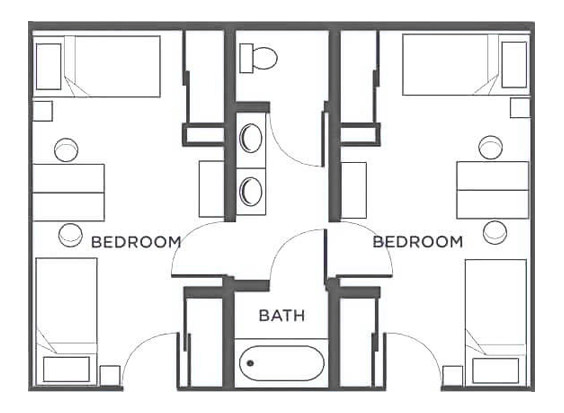 ---
Summing up
A Jack and Jill bathroom is a relatively niche concept, but in the right circumstances, the right family environment and using the right layout, it can be a great solution. As well as offering privacy and reducing costs and saving money in the long term, a Jack and Jill bathroom can be a great time-saving enhancement, giving shared access to an en suite bathroom. And anything that helps brothers and sisters get ready on time in the morning gets a big thumbs up from us (and the Bradys).