53% wash fewer than seven times per week, meaning they regularly go 24 hours without washing.


Almost 1 in 3 women regularly freshen their genitals with a wet wipe instead of showering.


68% of men and 56% of women pee in the shower, and 1 in 3 people who use work showers said they've peed while showering at work.


1 in 20 have masturbated, and 1 in 30 have defecated in a work shower.


Couples who wash together tend to rate their relationship as healthier, possibly because two-thirds said it often ends in spur of the love moment.


1 in 5 Americans save 350K metric tons of CO2 emissions per year by choosing to wash less frequently for the environment.


1 in 5 avoid showers or baths by using a wet wipe on their genitals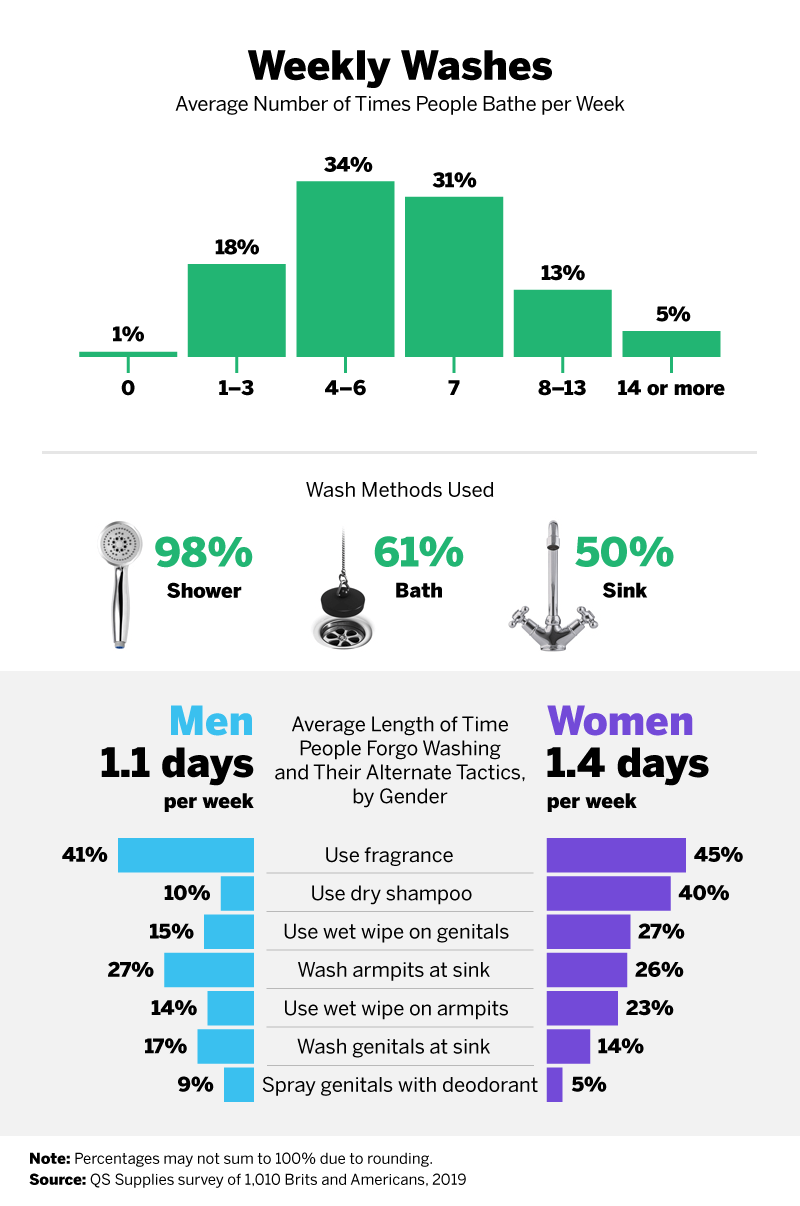 Couples who bathe together tend to rate their relationship as healthier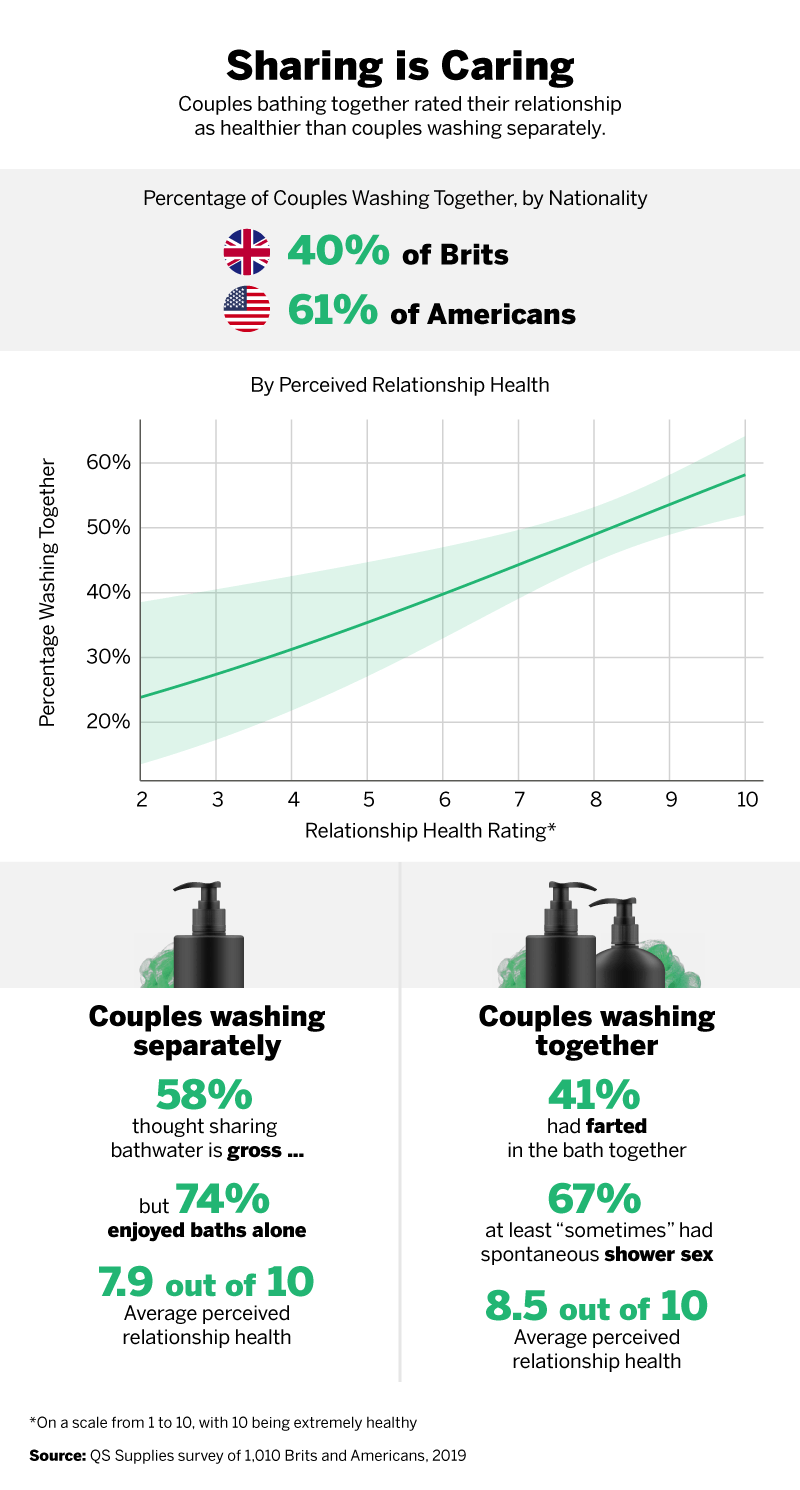 ---
Summary
---
Methodology and Limitations
---
Fair use statement