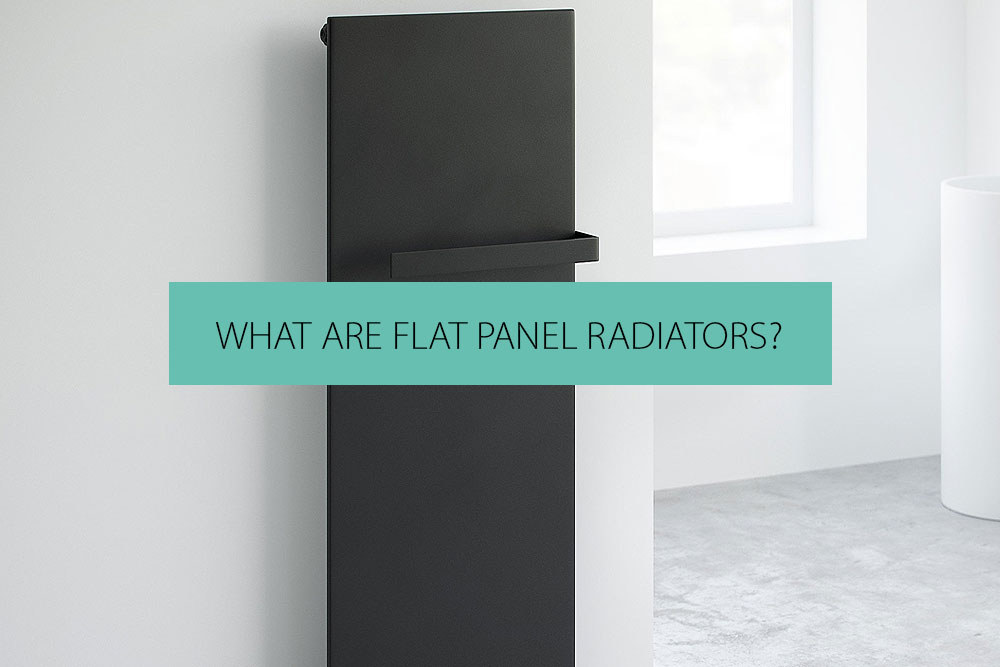 The rise of designer radiators over the past decade has led to a generally greater awareness of the aesthetic value they can have in a room. Nowadays, with a far greater range of affordable radiators available to the public, the flat panel radiator has steadily become a leader in popularity.
These type of radiators are convector heaters with more aesthetic appeal than some of their older counterparts. Convection heating works by transferring the heat from the water or fuel inside the radiator to the air around it via convection currents. Convector radiators are fuelled by gas, electricity or oil, and central heating systems utilise this type of radiator. Powerful, reliable and long-lasting, flat panel radiators are the ideal choice for heating upgrades or replacements. They are also a great investment for new builds and extensions.
---
What do the terms single, double and triple mean?
When choosing this type of radiator, you will encounter terminology such as single, double and triple. These terms refer to the number of panels that the hot water or fuel can pass through. The panel itself may be one flat sheet or consist of a series of flat pipes. The more panels there are the greater the maximum heat output. However, although double radiators are commonly used within the home, and with some models even being available in a triple-panel configuration, sometimes a single-panel radiator is necessary.
A single-panel radiator is often required in areas with limited space, for example, in a narrow hallway where a wider heater would cause an obstruction. Often a single-panel radiator will be sufficient in a small room such as a cloakroom. Sometimes a single is chosen purely for aesthetic reasons, where it will be the best fit for existing decor or furnishings.
---
What are convector fins?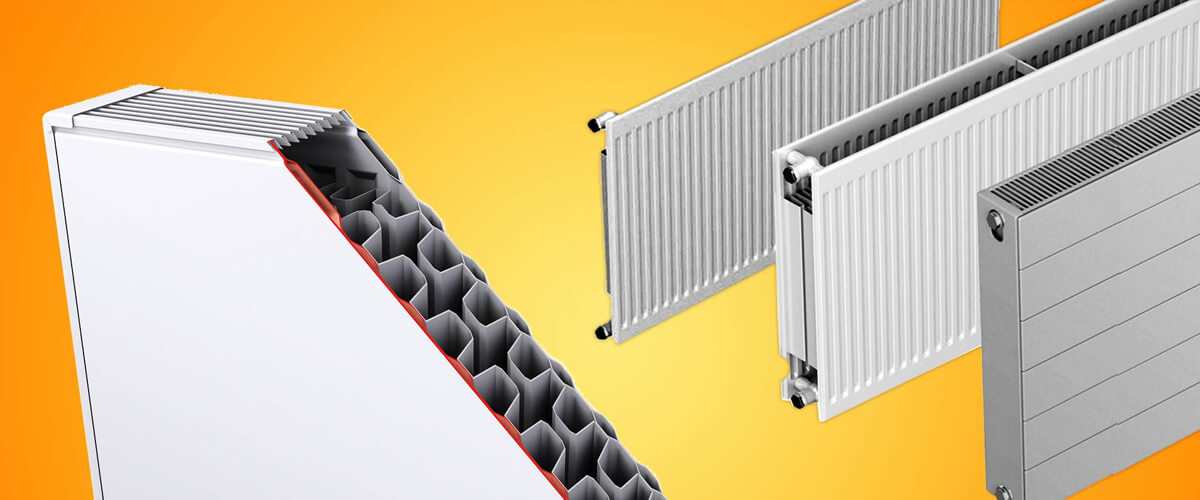 Another term that may be encountered while browsing through this type of radiator is convector fins. These are corrugated metal inserts that are welded to the inside surfaces of panels. They increase the surface area of the radiator and thus generate a higher output of heat than panels alone. As with the number of panels, there is no right or wrong when it comes to the inclusion of convector fins. Often it will simply depend on the preferred design of the radiator.
---
What styles of flat panel are available?
There are many different designs available to suit every taste and spatial requirement. Rectangular in shape, the first choice to make is between horizontal and vertical styles. Horizontal is often practical for the majority of homes, whilst vertical radiators can be ideal for narrow walls and bathrooms. These are available in various finishes, including white, stainless steel, chrome and black, to enable the perfect traditional or contemporary look to complement your home.
---
What are the major benefits of flat panel radiators?
Flat panel radiators offer a modern, simple, and elegant heating solution for your home or office space. They are generally more compact, discreet, versatile, and, depending on your sense of style, more visually aesthetic than older, more traditional radiator types. They are also steadily becoming the most energy-efficient type of radiator and, as their popularity continues to grow, the cheapest. Last but not least, they are available in a wide variety of shapes, sizes, and colours to suit virtually any room, furniture arrangement and budget.
View our Complete Range of Flat Panel Radiators