Taps for visually impaired - The BRL Project
Published on: 31/05/2016
Last Updated: 27/08/2019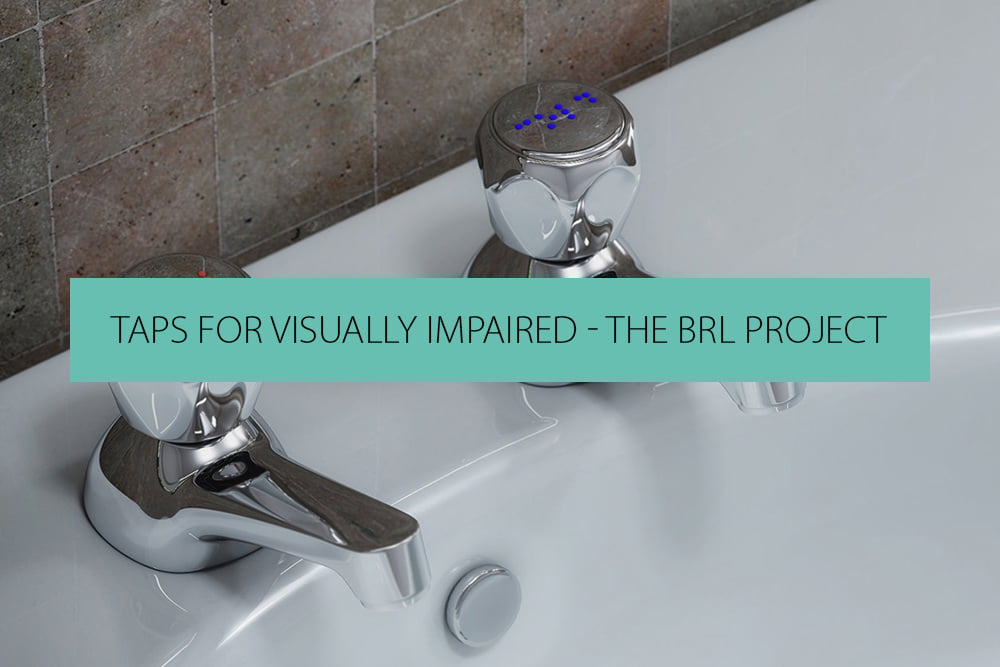 Innovative ideas enable not just new product design but also masterful creations that enhance the quality of life of the users. In the bathroom industry, there is a multitude of products for users with special needs, the emphasis being on safety and well-being.
At QS supplies our design team has a focus on bigger and better ideas. Hence, the team has partnered with one of our suppliers to come up with special tap designs that will allow the visually impaired to gain a better bathroom experience. Apart from convenience, these inscriptions ensure users are safe from possible scalding accidents.
---
The B1 Deck Mounted Sink Taps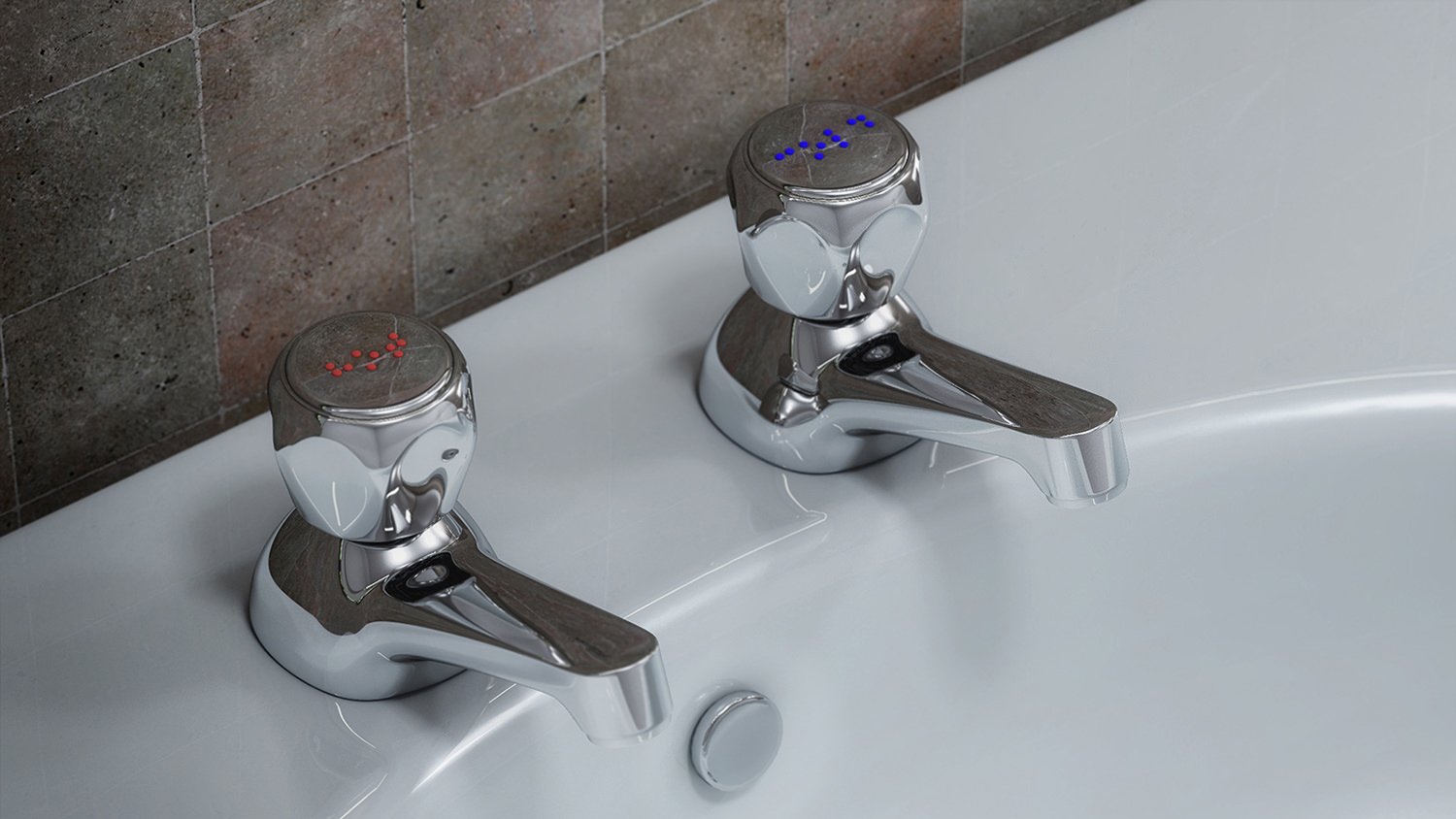 These are crafted out of high quality raw materials and plated in glossy finish for corrosion resistance and stylish looks. The defining feature of these taps is the engravings in Braille for hot and cold, tailor-made for those who read Braille. Engineered for simplicity, these can be easily fitted into any existing bathroom. The exterior is carved out of top quality brass while the inner workings offer excellent functionality.
---
The B2 Bath Mixer Taps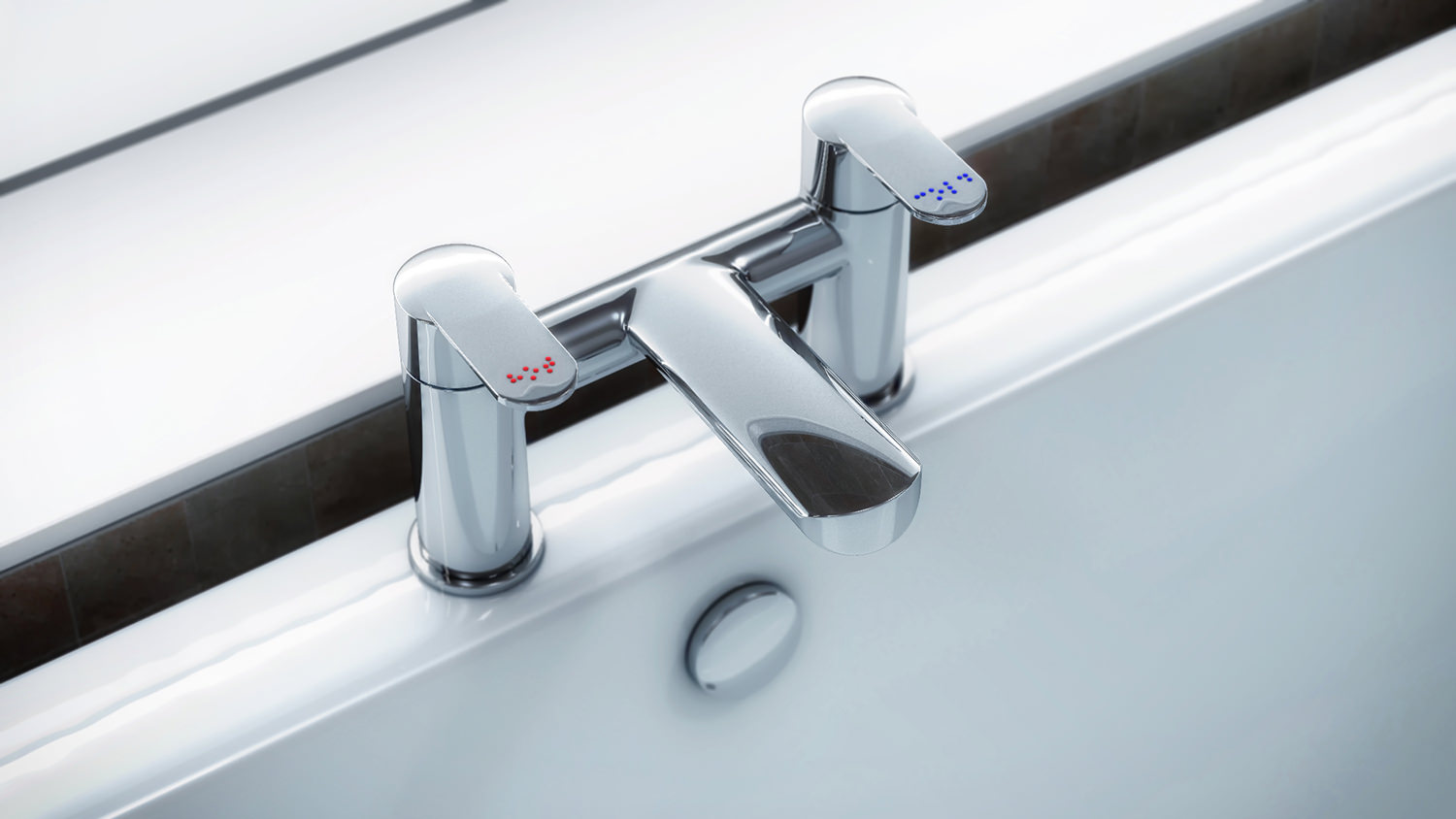 These Mixer Taps are a perfect embellishment for premium baths where you wish to make a style statement besides operating to full potential. This deck-mounted tap is crafted from brass with the levers marked hot and cold in Braille, making it safe and easy to operate. This adornment for contemporary spaces is suitable for both low and high-pressure water systems; these are reliable and durable with long term manufacturing guarantees.
---
The B3 Wall Mounted Tap Pair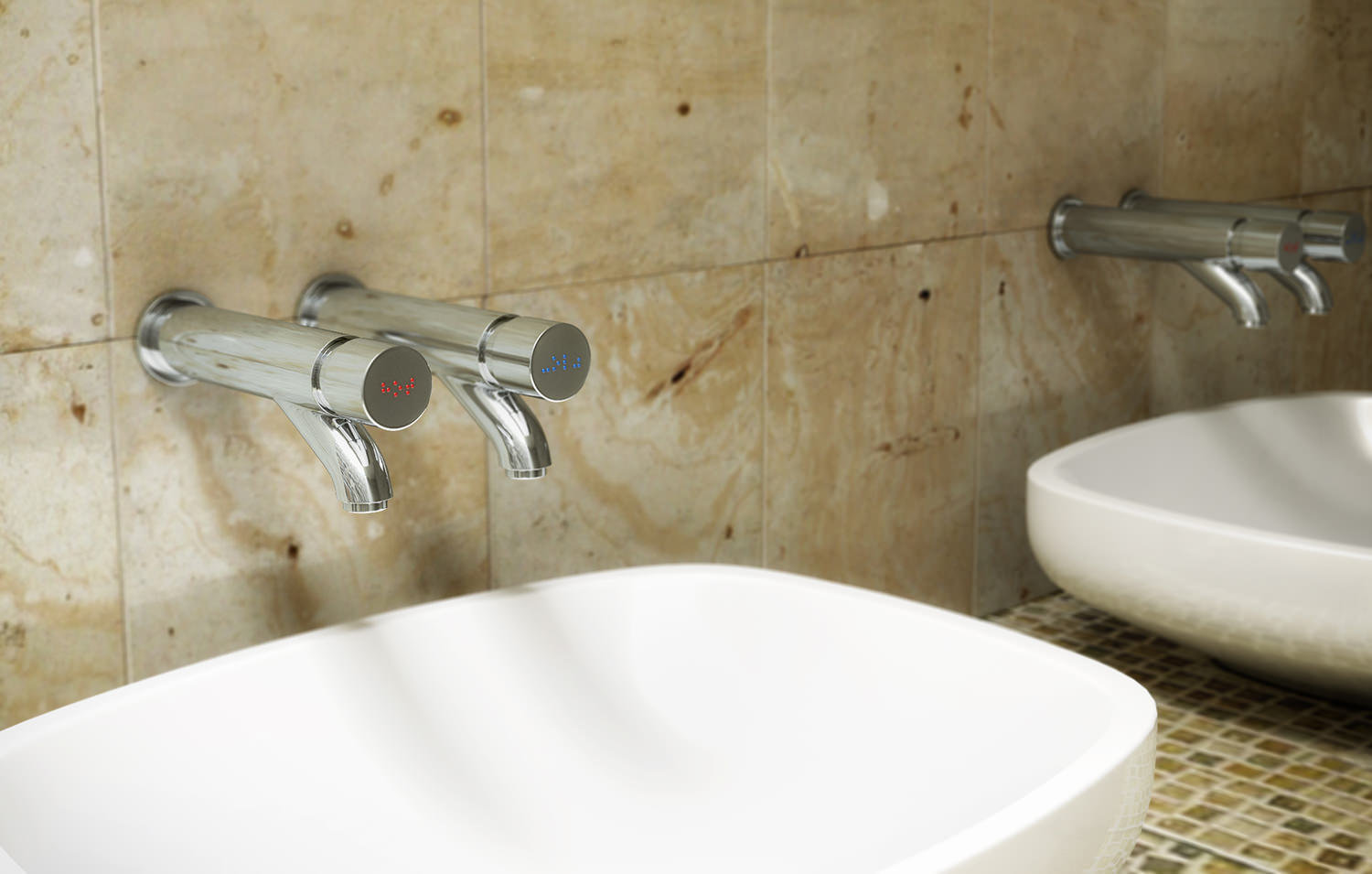 The wall mounted pair of taps is an ideal offering for people with special needs that can be suitably teamed with supportive elements. It is crafted from best-quality raw materials, perfected with a smooth metallic finish. Its simple pattern and contemporary styling with neat lines and curves lend elegance and efficiency. The Braille markings ensure ease of use while the ceramic disc technology allows for smooth operation.
---
The B4 Deck Mounted Mixer Tap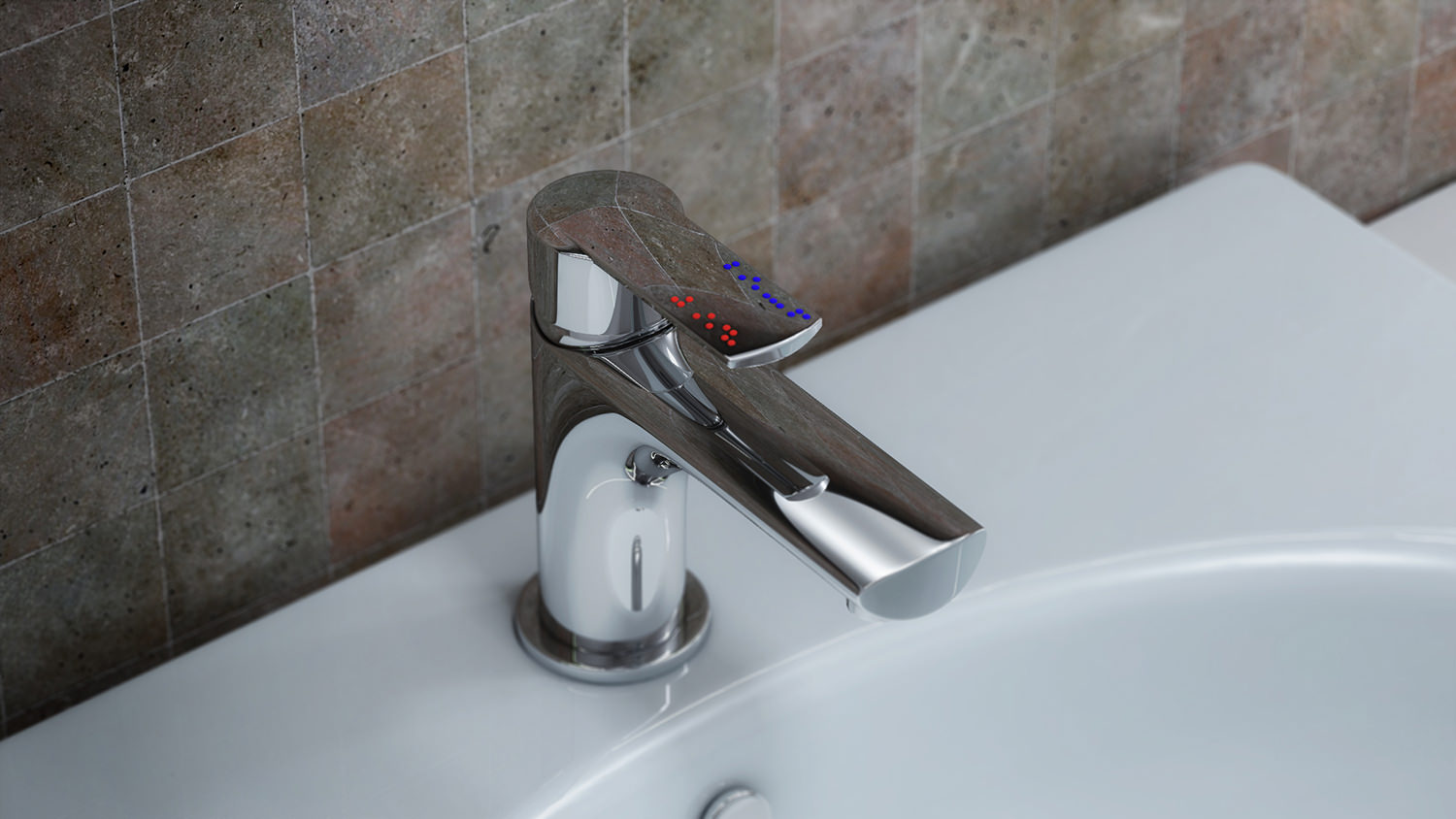 This specialized and trendy tap is presented here is a charming yet simple format. The contemporary design is cloaked in stylish chrome finish and supplemented by the hot and cold indicators in Braille. It is suitable for low water pressure systems and features quarter turn ceramic disc technology ensures a lifetime of smooth faucet functioning. Enjoy years of trouble-free use with this reliable presentation that effortlessly helps maintain hygiene for the blind.
---
The B5 Deck Mounted Bath Filler Taps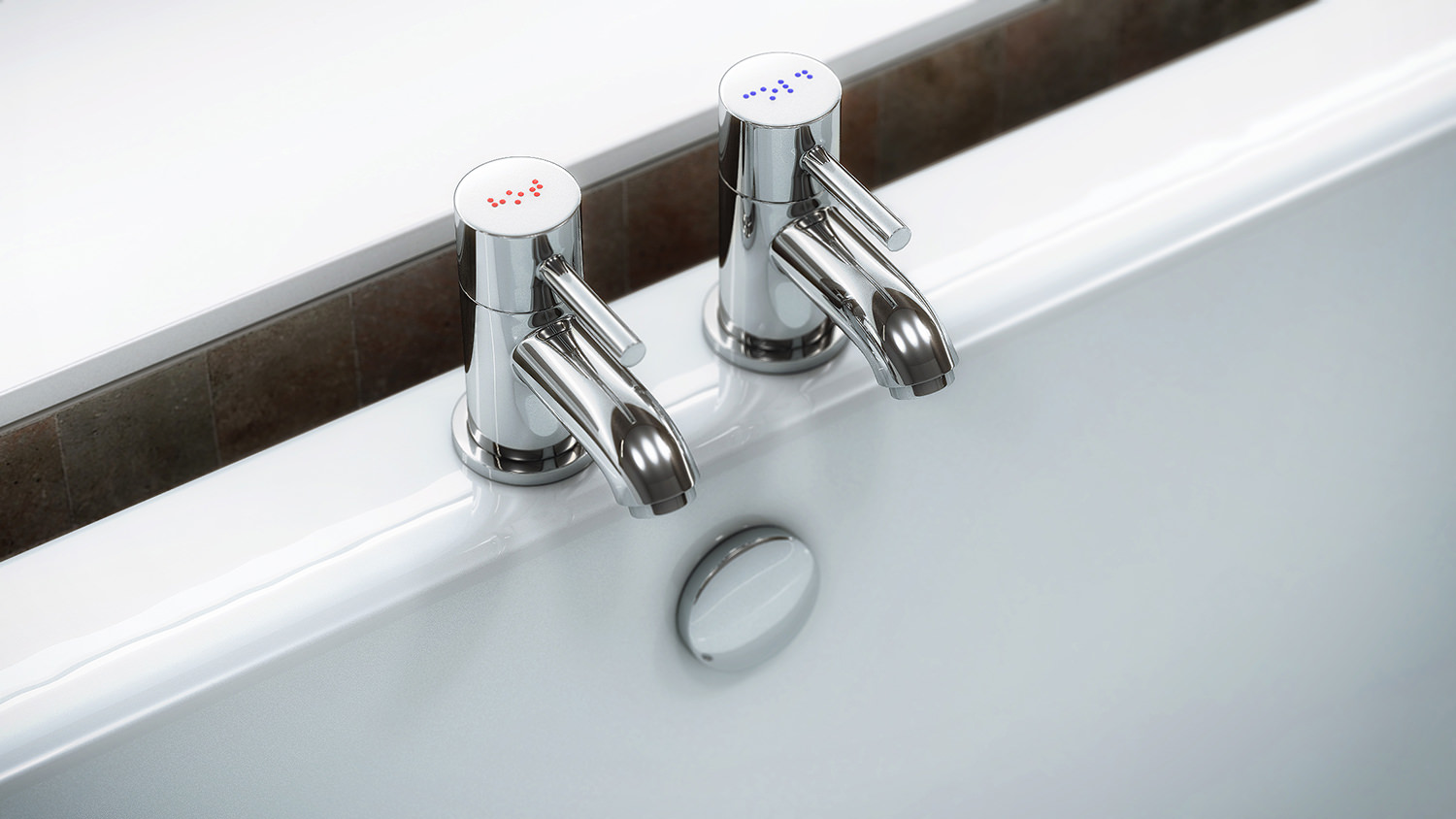 This bath tap duo is the realization of brilliance in bathroom design. The tap heads are marked in red and blue in Braille adding a new dimension to their operation. Reliable and safe, these allow the visually impaired to enjoy reliable and comforting baths. Its thermostatic control and auto shut-down features ensure double safety from scalding accidents. Backed by sleek contemporary looks, these taps have simply no match.
These taps provide a novel and user-friendly way to control and use brassware at the sink. What sets them apart from regular taps are the inscriptions in Braille carved on the tap surface. These are the hot and cold indicators, written using the tiny raised dots of Braille, whereby the blind can use these taps fearlessly and independently.
We estimate that once the trial run is complete, production would commence and these taps would see a launch by mid-2018.