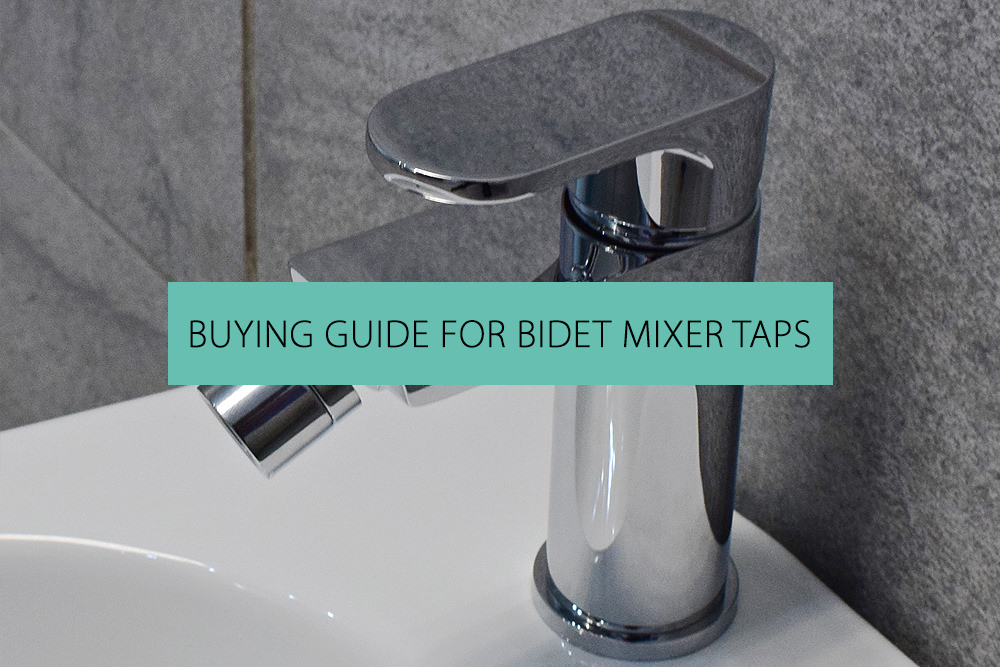 Bidets are quickly gaining popularity in the UK, although this sanitary ware is not used in the past and is more of a French influence. Nowadays, bidets come in coordinated packs with the toilet and can nicely influence the look of the bathroom. Just like the sink, a bidet also needs complementary brassware to function.
In recent times, more and more manufacturers are crafting bidets with a single tap hole; therefore, most bidets now use mixer taps. Bidet mixer taps have all the characteristics of basin mixers with single and dual levers; some include wastes and come in a range of finishes from chrome to silver and gold.
---
Choosing the Right Bidet Tap
When choosing a bidet tap, it is important to first consider its intended task and function. This makes selecting the appropriate type of bidet tap far simpler and easier. Next on the list of considerations should be maintenance cost, water and energy saving, appearance, and so on.
---
Water Pressure
It's all good to select a mixer for your bidet, depending on its stylish looks. However, as each mixer works with different water pressure, you need to decide based on the water pressure in your home. Most UK households have a low-pressure gravity system with a tank of stored cold water. Therefore, the higher the tank is placed, the greater the pressure of the stored water.
Depending on the kind of tap design, bidet taps can be used in low- and high-pressure water systems, while some require minimal pressure. It is, therefore, easy for everyone to install a bidet and reap its benefits.
---
Types of Bidet Mixers
Dual lever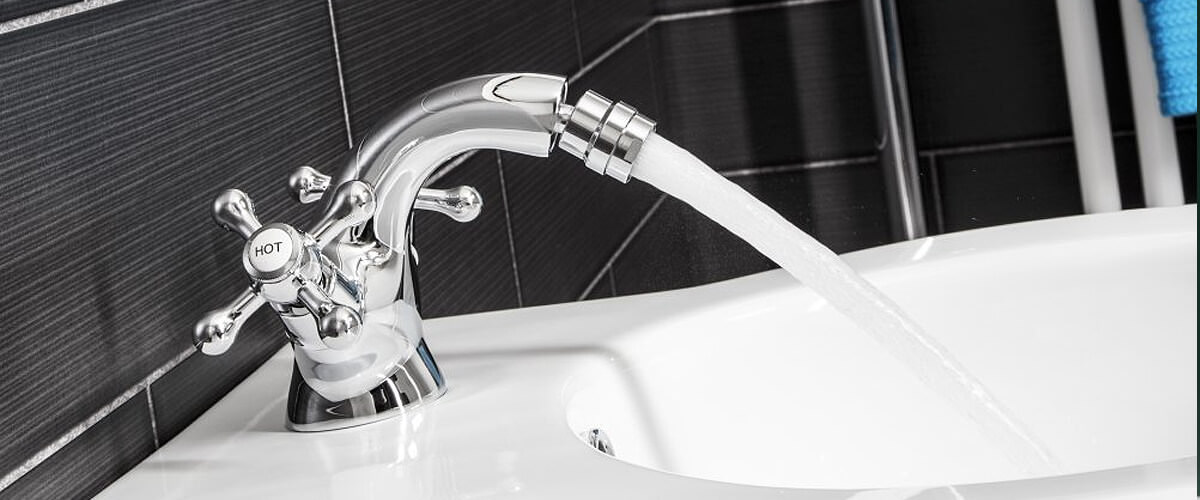 Featuring two levers, these taps give you complete control of the temperature for a comfortable wash. In the more traditional setting, you can opt for Victorian styling in levers while the temperatures are clearly marked as "hot" and "cold".
Single lever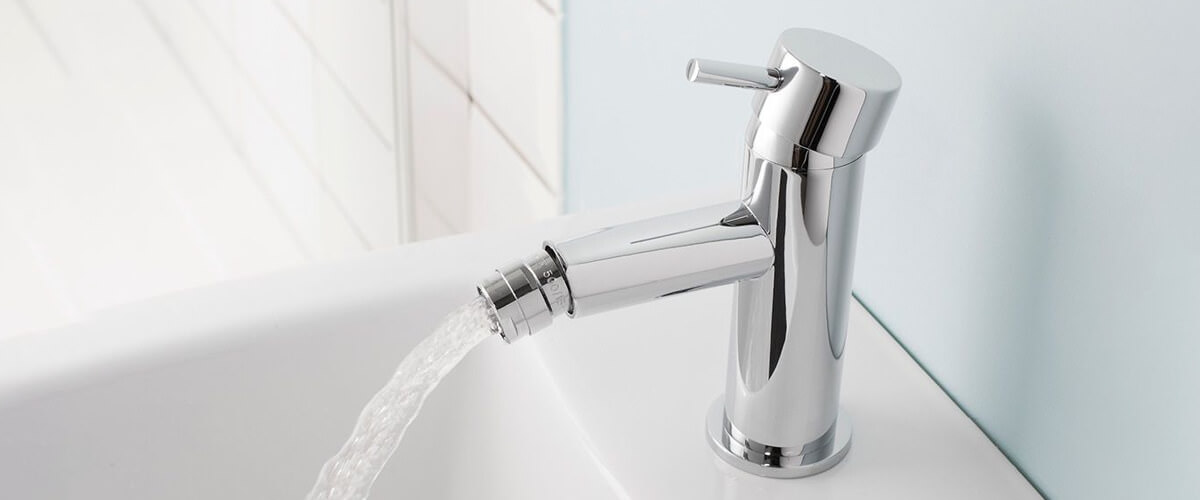 Single-lever bidet taps offer a less busy look and are ideal for the minimalist bathroom decor. Turning this lever to the left or right will give you water at the desired temperature, and come in a variety of different shapes and styles.
Pop-up waste bidet taps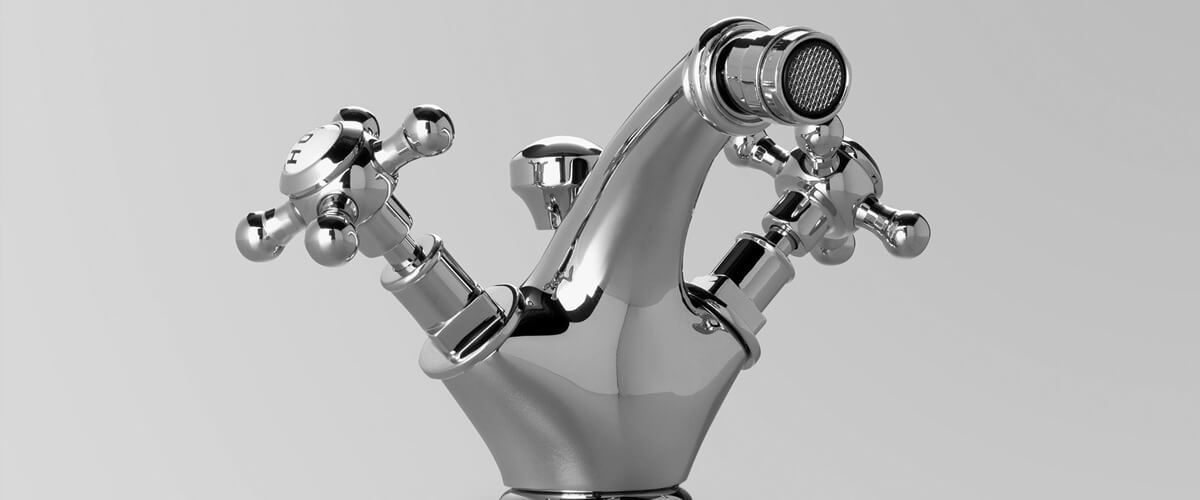 Some bidet taps also include a pop-up waste in the pack. Such mixers come with a lever that is used to open and close the waste and drain away the water. Such a setup means that the bidet bowl can be filled with water when required.
Stand-alone bidet taps
Stand-alone bidet taps are separate fixtures, usually installed beside a toilet or basin. This usually involves an extra cost for installation; however, the advantage is that it can be placed in any convenient and accessible position. Some modern types even feature handy remote controls to aid the user.
---
Add-on bidet taps
Add-ons, also known as "attachable bidets", eliminate the need to install extra plumbing and often feature a movable nozzle which can make a vertical jet of water or a water spray. They are connected to the existing water supply with a threaded tee pipe.
---
Hand shower bidets taps
Bidets that feature extendable hand showers are highly convenient for a number of washing purposes. In the bathroom, their one drawback though is potentially being messy and creating water puddles when handled.
---
Lauren Eon Classic Mono Bidet Mixer Tap With Pop-Up Waste
When you are looking for a bidet mixer that is the epitome of style and elegance, take a look at the Eon Classic Mono Bidet Mixer Tap from Lauren. It has been meticulously crafted with an eye on beauty and functionality and includes a pop-up waste. This deck mounted beauty has a contemporary design and glinting chrome finish. Fitted with a ceramic disc cartridge, it offers efficiency and long life.
---
Tre Mercati Florence Mono Bidet Mixer Tap With Pop Up Waste
Tre Mercati's splendid Florence Mono Bidet Mixer Tap comes with Pop-up Waste and crosshead handles for hot and cold functions. It is realised in high-grade brass and works well in low-pressure water systems. It has an attractive design that is fit for any luxurious bathroom setting. Covered in an exclusive chrome finish, it will jazz up any bidet with its presence while giving you water at the perfect temperature. Ideal for Victorian or traditional style bidets, it comes with pop-up waste for hygiene.
---
Mayfair Series C Mono Bidet Mixer Tap With Pop Up Waste
Convert your bathroom into a room of convenience by installing the Series C Mono Bidet Mixer Tap with Pop-up Waste from Mayfair. Designed to add allure and glamour to the surroundings, this bathroom essential keeps the water temperature at the desired level. It works using two side crosshead handles with a centrally curved spout offering easy use design. Finished in sparkling chrome to bring lustre, it requires a minimum of 0.2 bar water pressure for optimal working.
View our Complete Range of Bidet Mixer Taps