How to Plan Before Bathroom Remodelling
Wondering how to keep a Bathroom Suite modern forever in the rapidly changing times and styles?
Well, building a suite involves a long and expensive process of hiring experts, layout planning, installation of fittings and structures. It also consumes your valuable time which you can't gain back. Apparently, you can't indulge in the same tiring process of planning, installing and building, spending massive amount of money on it again.
It may seem difficult, but it may not be as difficult as we may think, if you plan it before making enormous investments on the whole lot of suite. An attractive suite is something that one would always want to have and gloat the experience; but how far can you keep changing the patterns or styles is an issue to ponder on, because they cost a fortune.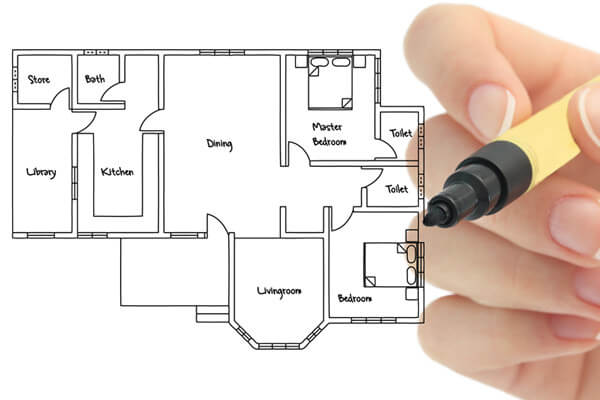 Then how are we supposed to go about doing it?
The answer is straight!
Since a bathroom suite is an enormous investment, to keep up with the trend, you have to follow a strategy. It means - upkeep of style and long life, without disturbing the whole decor, making few minor changes as and when required, as per the changing trends can prove to be a brilliant idea.
Everything falls into perspective once you start thinking your bathroom suite as just your idea of design of the bathroom in the first place. This may encourage you to work upon the existing decor. It is wise to keep the decor simple so that changes can be made on it whenever you feel you need a fresh look.

Compile fixtures that are simple, and not too complicated. Ideally, too much of ornamentation of anything can be averted, especially, on basins and many other fixtures; they can be simplistic and subtle; further, you may have to be judicious in choosing various available assortments like straight and curvy lines, different heights and sizes, styles and types of basins viz. Floor Standing or Wall Hung toilets and basins. Also, you have the advantage of choosing from the main types of basin commonly available viz. Wall hung, pedestal and semi pedestal, and all three are diverse, specifically, pertaining to the method of installation.
For instance, a wall hung basin has a chrome finish pipe display which has been mainly devised in such a way that it can magnify its chrome and gloss finish once it is hung on the wall. The beauty of the pipe-work emanates from below the basin, which gives it a unique look. In case of a pedestal basin, the porcelain pedestal rises above the floor taking the weight of the basin, serving as a crucial and integral support to it. The pivotal advantage is, its plumbing is concealed inside the base of the pedestal, keeping the overall look tidy and attractive. The semi-pedestal is again a wall hung unit like the wall hung basin, but the porcelain pedestal extends beyond the base, keeping the pipe-work out of sight by concealing it, and limiting its extension little below the base of the basin.
Above all, if you have a perception that's whirling in your mind about the availability of standard sizes of basins, then just let that off your mind, because there are no standard sizes of basins, because they differ from make to make or brand to brand. All you have to do is, get the size that fits the gap in your bathroom; apparently, take the measurements; it will help you in choosing the size for your requirement. If you're looking for luxurious appearance, then you think of an extra wide basin (sizes starting from 700 mm), or may maybe plump for two basins, considering two people can use them at a time.

Another important thing to remember from budgeting points of view when you consider Wastes & Taps; they are usually available separately. Ideally consider the ones that fit and harmonise with your bathroom setting, or in sync with the aesthetics. Furthermore, if it is about considering toilets or WCs, you have options like wall hung or back-to-wall.
Conspicuously, cisterns of the toilets are usually visible in closed coupled toilets; In case of back-to-wall or wall hung, the cisterns are concealed or hidden in a portion of bathroom furniture, or right behind the wall constructed for placing the WC or toilet. It makes the look minimalist, befitting the aesthetics. Although, you've always had the convention of oval shaped toilet bowls, but nowadays, with the changing trends in designs and shapes, round or square ones are also available and enormously preferred. So, you may as well consider those variations; absolutely anything that suits your decor, giving a simplistic and subtle look.
Two more factors to consider and they are projection and height of the WC. Just remember, if there are infirm or elderly members in the family and if optimum usage of the WC is by them, then height is going to be crucial. Also, projections consideration will help you in deciding to buy the right one if your bathroom space is less.