Bathroom Remodelling Tips & Ideas
Although the prospect of remodeling your bathroom can be quite exciting, it also calls for a lot of work and organized thought. Whatever the size of your bathroom, we will help you design a cozy and functional space that works beautifully. The first step is off-course, what you desire in your bathroom - comfort, luxury or minimalism. Start with the idea & work towards creating that dream bathroom, where you can relax and unwind.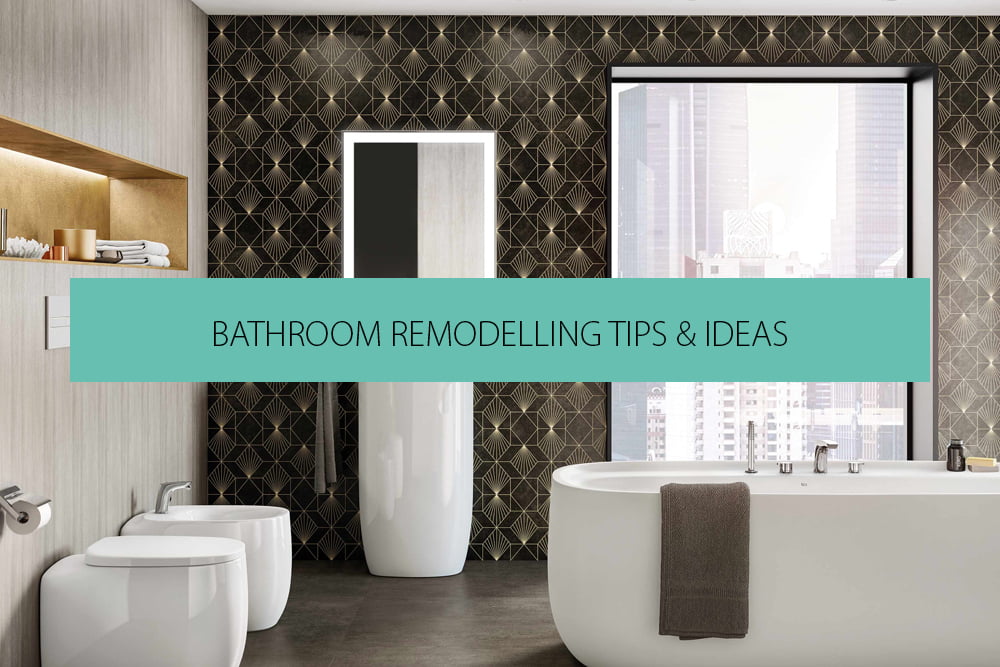 1. Think & Decide What you Want?
Begin by assessing the current layout and space, do you need a new bathtub or the present one would work just as well to meet your family's needs. Consider all the current elements like the sink, shower, mirror, storage as well as the number of people who would make use of the bathroom. Is this the primary bathroom or the spare one, would children also use it? If you have an elderly member at home, then you may also want to consider their special needs. Think about the changes you would like to make, and note them down.
2. Layout and Design
Think about your present layout and design, how would you incorporate changes so as to transform your space into a workable solution, more in sync with your ideas. Layouts are generally of 3 kinds, depending on the location and functional use of the bathroom in question—Master bathroom, cloakroom or a three-quarter bathroom. Think about the walls, try not to move load-bearing walls as that may be quite expensive. Also, making changes to the structure like the roof may be significantly expensive.
3. Know where your pipes are
It's surprising how many people plan for their perfect bathroom without accounting for existing pipework. It is difficult and occasionally impossible to move the pipes that housed into your bathroom wall. Although it may be nice to have your bath installed on the wall away from the pipes, moving the pipes could be hugely expensive. Try to ensure your major fixtures are installed such that they don't need the pipes to move or involve major structural changes. If you do, then be aware of your budget and the costs.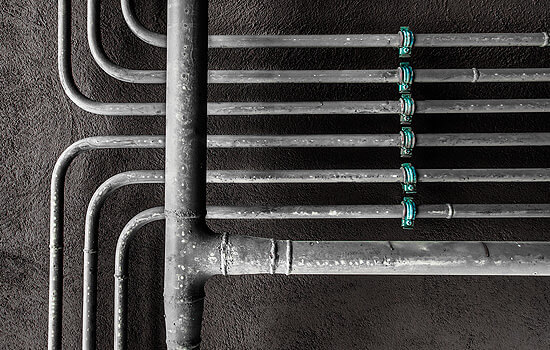 4. Measure Your Bathroom Area
Measure your bathroom, so you know exactly how much space you have to work with. You may also want to think about measuring your bath tub, shower area, toilet and sink as well. These measurements will help you to understand which products will be the right size for your bathroom, and prevent you from making inaccurate choices when purchasing a bathtub or sink. This saves precious time and money.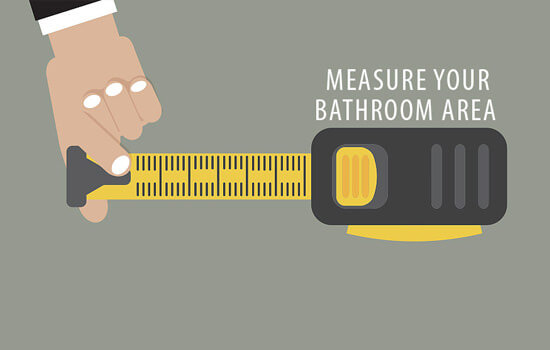 6. Lighting
Lighting for your bathroom depends on the amount of natural light filtering into your bathroom. Also, using the space for shaving or grooming may increase the need for artificial light. Complementing the play of light in this room is the mirror or mirrors. Ideally, your mirror should be well lit up by placing lights strategically around it, to offer clear reflections and keep shadows away. When you want to use lights to create a mood or ambience, then wall-mounted fixtures or chandeliers are your best bet.

7. Bathroom Furniture and Floors
Bathroom storage comes in an impressive choice from ready to install to custom -made and space saving, wall-mounted options. Besides storage, you can choose the styling in contemporary or traditional designs as well as the color and finish to match your bathroom theme. Made-To-Order units being more expensive, select wisely to meet your requirement and budget. Similarly, as is the norm, ceramic tiles are generally used in for bathroom floors because they resist moisture. Opt for plain or patterned versions that are slip-resistant as well.
8. Think About Overall Theme & Style
Start with your focus on the Bathtub and the Sink as these are the main bath elements around which the bathroom theme is built. Don't forget to think about the style and size of accessories like taps, towel rails, or toilet roll holders. The style and design of these accessories will enhance the look of your bath area. The good news is there are a lot of reasonably priced bathroom fixtures in huge varieties. Select classic pieces that generally would not go out of vogue in a few years time. Impress upon the quality, so the keep their finish, function, and colour.

9. Do a thorough research
Visit a variety of different bathroom products showrooms in your area. This will help you get a real idea of what's available, and you're likely to get some styling ideas too. Remember that not every showroom will stock the same range of products, so it's worthwhile walking into more than a few as you're likely to find exactly what you need. Also, you may get a fair idea of the prices of bathroom items and can do your calculations. You may also browse websites of different bathroom sellers that offer you far greater variety. Read through helpful blogs and reviews posted by previous users and you are sure to gain a better perspective and ready to get started on your renovation project.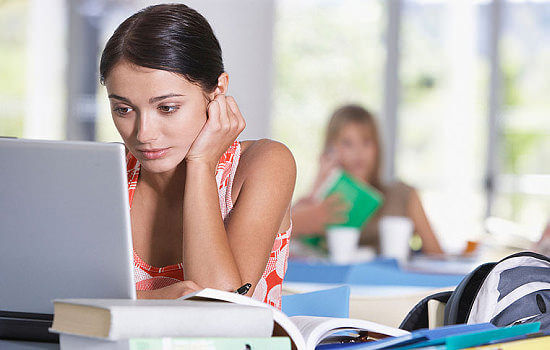 10. Think About Budget
After thinking of everything that needs to be done to remodel your space completely, decide on a budget. Whether, you are in a mood to splurge or save, choose accordingly. When on a shoestring budget, it can be tempting to spend an extra £200 on that luxury shower head, but you don't need to. Good quality fixtures are available even at reasonable prices; you simply have to look at the right places.