Know More About Duravit & Philippe Starck
Baths from this range have been designed to precisely to match every consumer's requirement. Expert craftsmen from this brand ensure each product is created to exacting detail and the highest quality standards.
Baths in this range are elegant and has been, designed by French designer Philippe Starck. Based in the Black Forest region of Germany, where they have a tradition as a manufacturer going back two hundred years. They make an extensive range of porcelain bathroom products, and their continued use of natural materials, such as clay and kaolin, to produce their range illustrates Duravit's commitment to sustainability, which they have championed for years.
Philippe Starck is a designer whose impressive range of work extends from interior and product design, to industrial and architectural design. Two of his grandest projects have included refurbishing the French Presidential private apartments at the Elysée Palace, and designing the Alhondiga, the vast culture and leisure venue in Bilbao. Here, in teaming up with Duravit, Philippe Starck once again turns his attentions to interior design, bringing quality and functionality, with outstanding design, to bathtubs.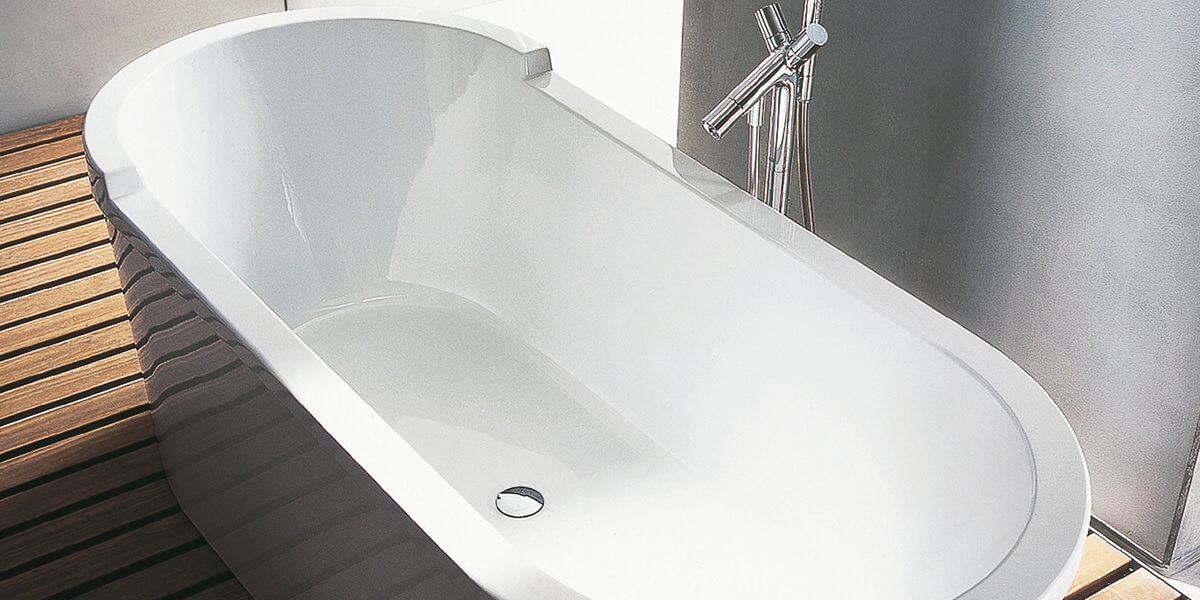 How to Take Care of Your Baths
With correct installation, products from Duravit should give you trouble-free enjoyment for many years. But, here are some practical advice which apply to most sanitaryware products:
Do not use cleaning chemicals, deodorants or additives to the water in your cistern (tank) such as blue fluid cleaners. These chemicals tend to react with and corrode either the plastic/rubber materials or the metal parts of your water closet.
Never use strong chemicals such as hydrochloric acid to clean ceramic or plumbing fixtures as they will definitely corrode the materials used in these fixtures.
To completely remove shipping or accreditation labels, please do not use chemical abrasives or spatulas as these may scratch the ceramic surfaces. Water and vinegar on your wipecloth should do the job.
Do not flush down solid objects or thick paper into the water closet as these may clog the drain. If clogging occurs do not use mechanical force or strong chemicals to push down material; call a plumber.