Geoff Kerrison Church Stretton Date: June 13, 2015
Neat cloakroom basin and cabinet
I am very pleased with this item. It arrived, well packaged, as a basin and made-up cabinet, which made it relatively easy to fit. The whole assembly is well made. It did not include a tap (shown on the attached picture), although this was made clear at the time of ordering. Be aware that this is a small item and is designed for a small cloakroom or similar. My only minor criticism is that the basin is very shallow. That's OK for hand washing, which is what I wanted it for, but for little else.

Helpful?



3 of 3 People have found this Review useful
OVERALL RATING 4 Stars
Quality:

Value For Money:

Style:
Peter Basterfield Bangor Date: September 24, 2015
The Smallest Room!
We needed a compact unit to complete the 2mt x1mt toilet facility in the conservatory. The unit supplied by yourselves fitted the situation perfectly. As can be seen from the attached photograph. The service pipes, hot cold and waste, are behind the skirting board 'boxing'in'

Helpful?


Images Uploaded by the users: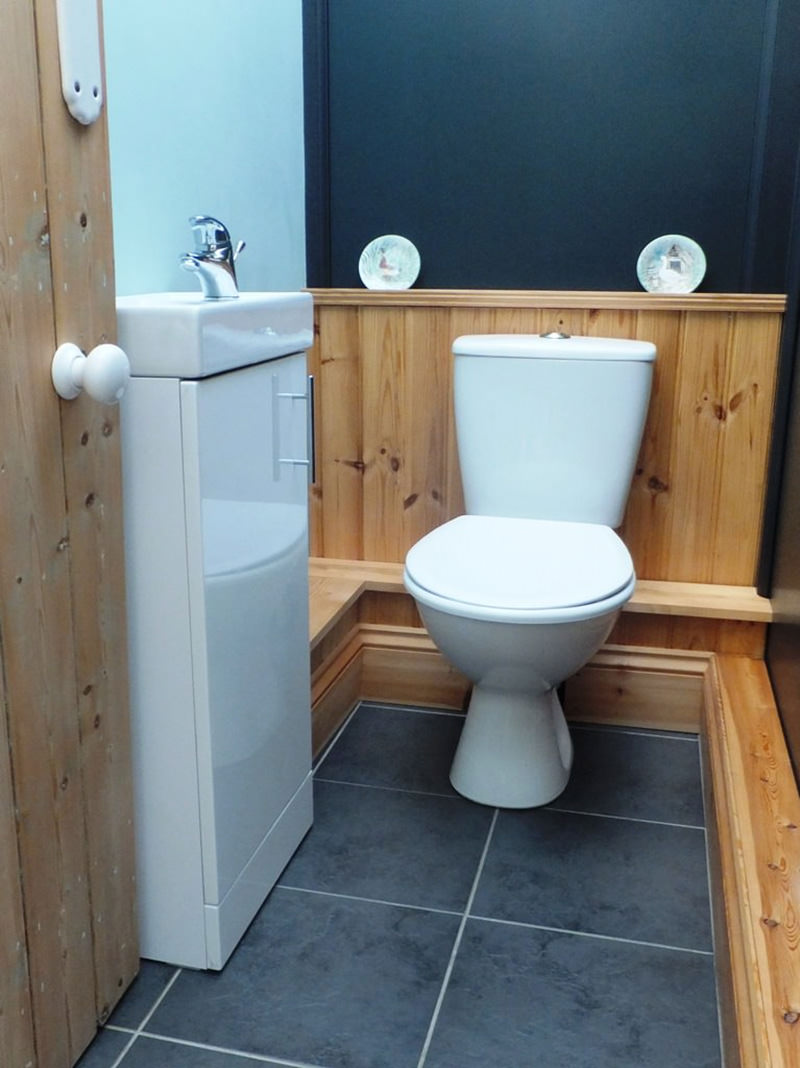 OVERALL RATING 5 Stars
Quality:

Value For Money:

Style:
Celia Nicopoulou Bristol Date: September 21, 2015
QS-V25986
This is a really attractive little basin that has helped make a small WC very smart and chic. The high gloss white finish of the cupboard looks fresh and clean with a lot of space for keeping everything tidied away. I am delighted with it.

Helpful?


OVERALL RATING 5 Stars
Quality:

Value For Money:

Style:
Jim Wrigley Sittingbourne Date: April 13, 2017
Top quality cabinet at excellent price
Really pleased with the cabinet and basin as it is excellent value for money and finishes off the cloakroom perfectly would wholly recommend.

Helpful?


Images Uploaded by the users: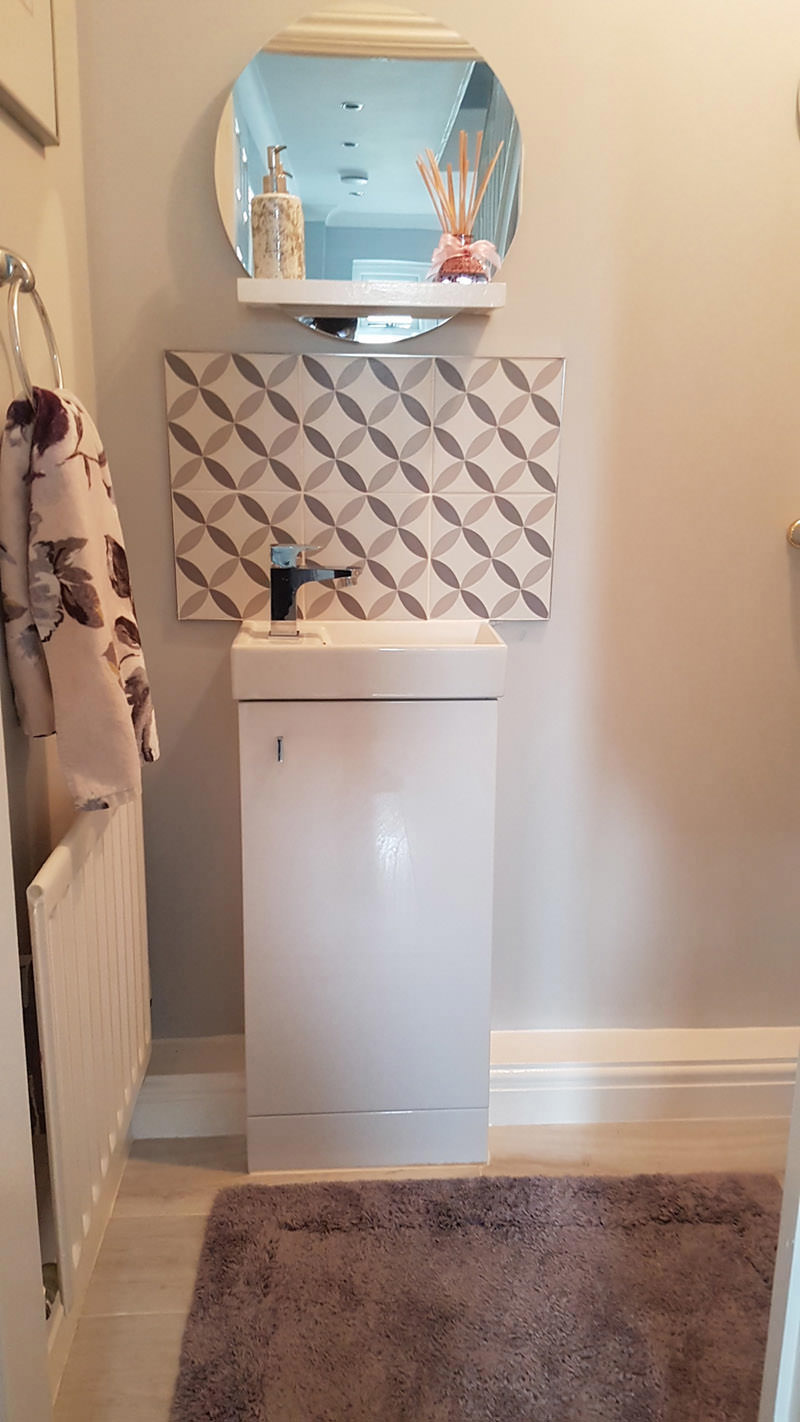 OVERALL RATING 5 Stars
Quality:

Value For Money:

Style:
Submit Your Questions
5 Questions Asked
Have a question about this item? Ask our tech team. We aim to reply within 72 hours. If you want to know get answers fast, please call us on 0116 251 0051