22 Mirror Trends to Transform your Bathroom
Published on: 06/09/2019
Last Updated: 06/09/2019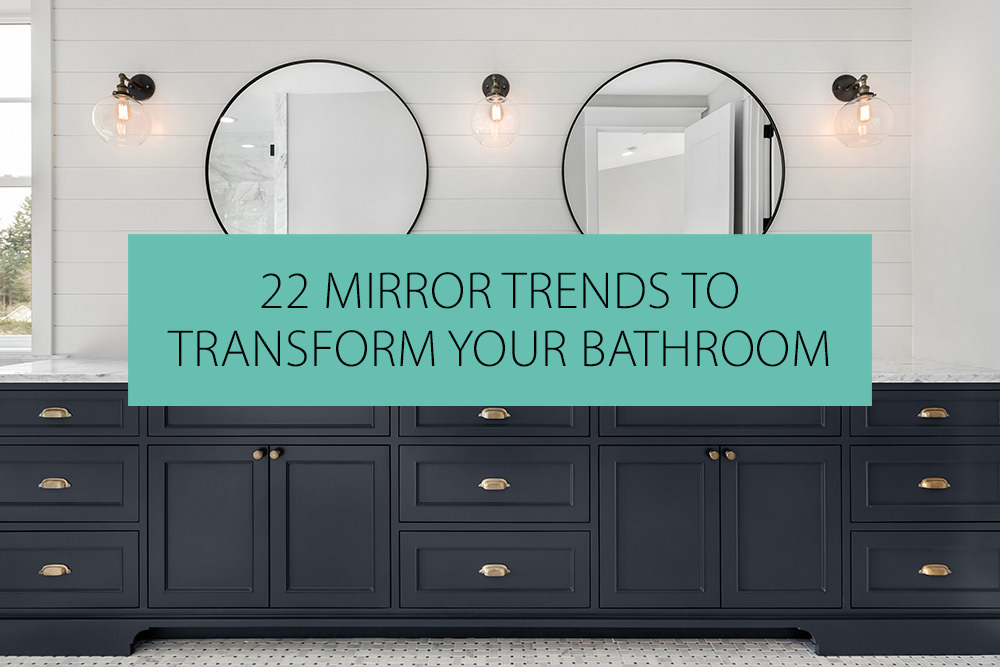 Mirror, mirror on the wall, which are the most stylish bathroom mirrors of them all?
From statement mirrors, matching Jack and Jill bathroom sets, full-length dress mirrors and even mirrored tiles, we've rounded up 22 of the top mirror design trends to keep your bathroom looking as good as your reflection. Mirrors are vital when it comes to getting dressed, shaving, brushing teeth, washing and applying makeup. They can also add depth to the room to make it appear bigger.
---
1. Heavy metallic
Whatever shape of mirror you opt for, a metallic gilt-edged frame can immediately lift the design. An ornate gold framed finish will give your mirror an antique, timeless feel and would work well with pink, rose or white bathrooms. Or try out a silver flourish. Less ostentatious but no less striking, the elegant, chic finish would work well with black, grey and white colour themes.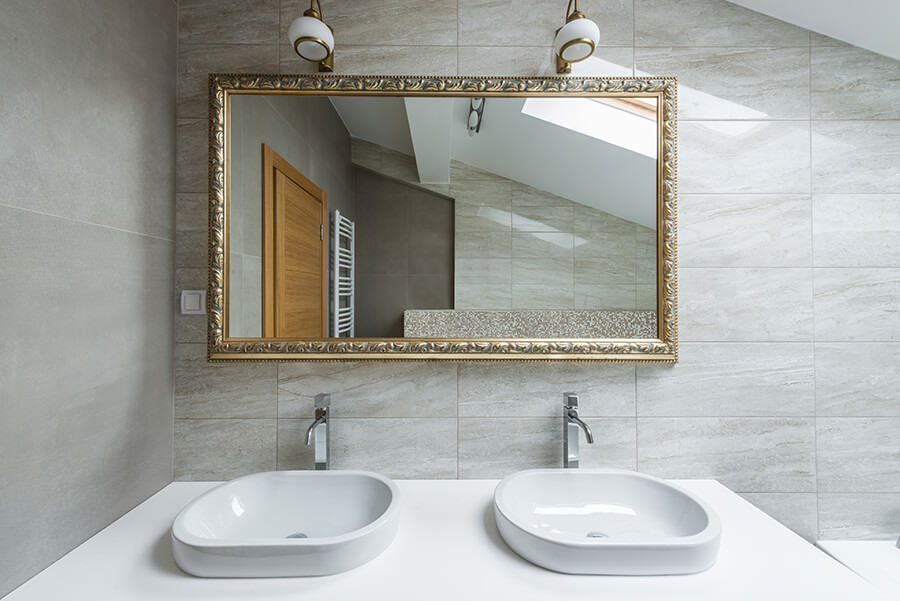 ---
2. Go rustic
If a metallic finish is too brash for your bathroom, embrace the natural look with a rustic, wood-framed mirror. The wooden finish, when paired with other natural design touches, will effortlessly create a soothing, relaxing space.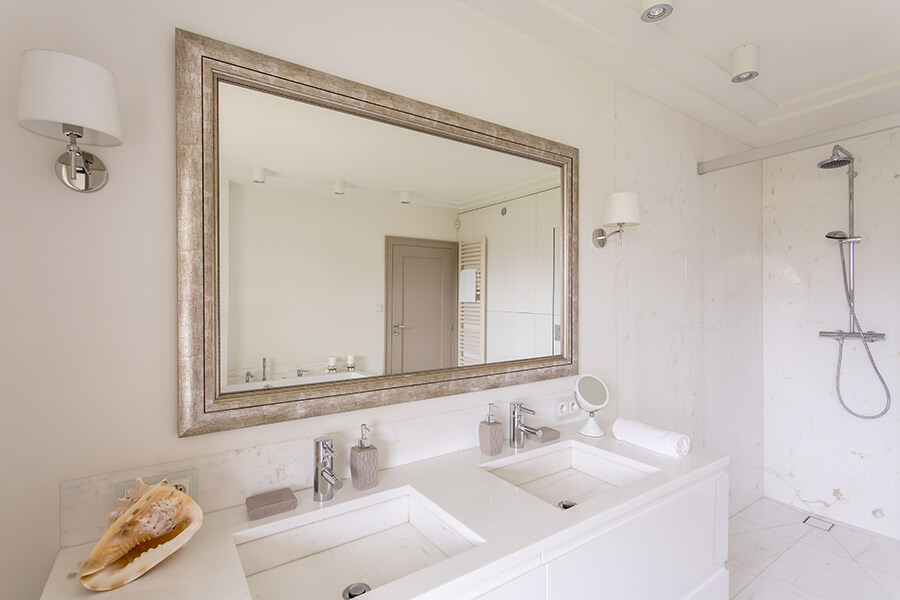 ---
3. Folded corner mirror
Bathrooms can be awkward spaces. They're usually the smallest room in the house with wall space at a premium. Let the mirror do the hard work for you by investing in a custom vanity mirror that folds into the corner, neatly maximising space and giving you a great-looking fixture from a variety of angles. Make it pop even more by using a strong one-tone colour to complement the other bathroom fittings.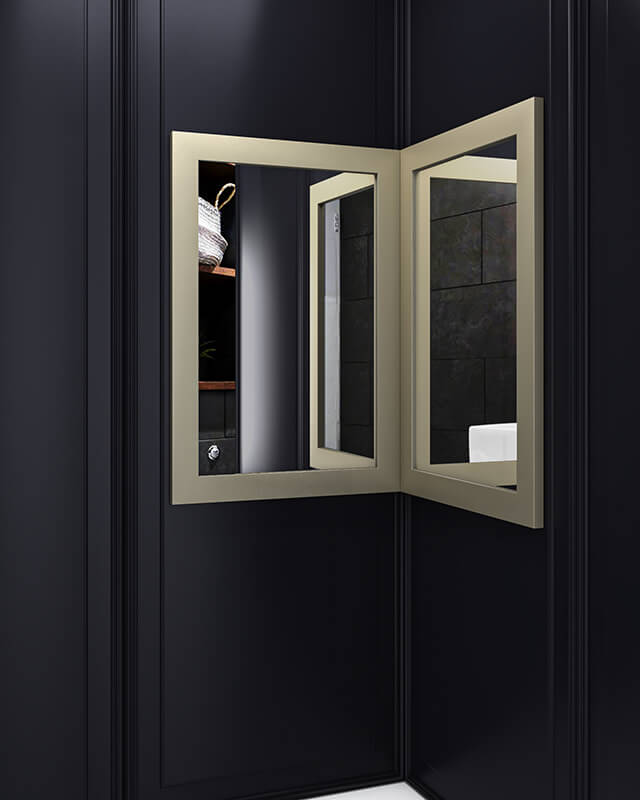 ---
4. Jack and Jill bathroom mirrors
A Jack and Jill bathroom is an en-suite set between two bedrooms, often used by a brother and sister. To make the bathroom truly work as a joint space, they normally have two sinks to make school and bedtime prep easy. Go that extra mile and make the room symmetrical with matching mirrors. Add some curves to the bathroom's look and feel by adding oval or circular mirrors.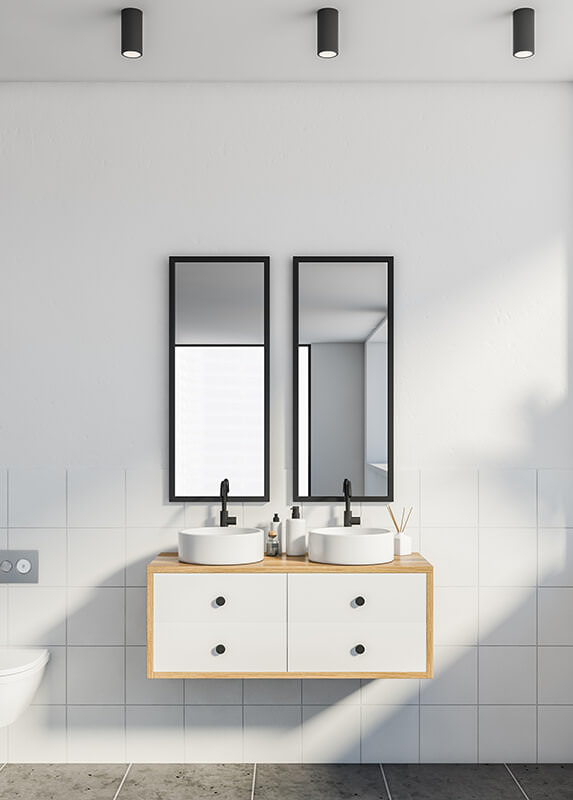 ---
5. Two sinks, one mirror
Alternatively, break up the symmetry by installing an oversized mirror that stretches across both vanity units. Even better, add in a hidden cabinet or mirror unit to double the bathroom storage space. This is a popular choice for 'his and hers' bathrooms if you have the space.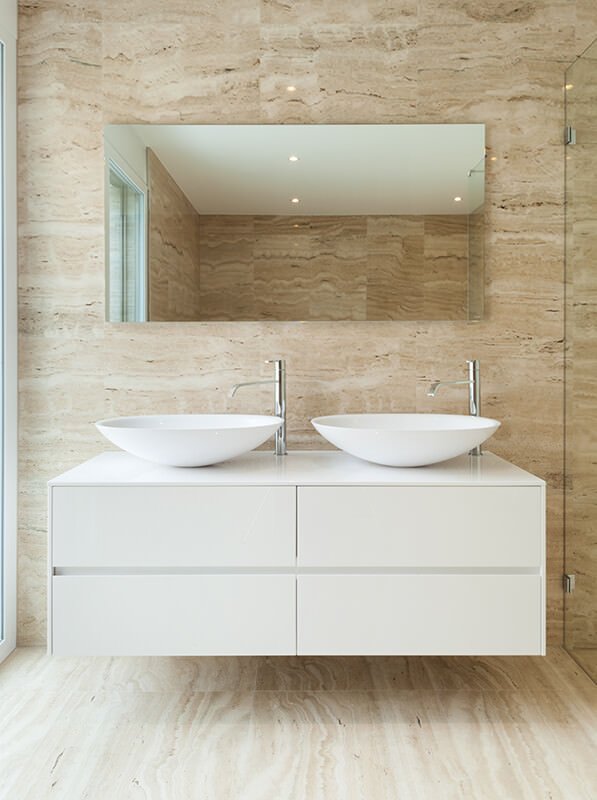 ---
6. Mirrored cabinet
Functional, simple and stylish – A mirrored cabinet is a great bathroom option. The cabinet offers plenty of storage space, perfect for keeping medicine and toiletries out of reach and can also include shaving sockets. There is a range of different styles available including shaving mirrors, backlit LED mirrors, spotlit cabinets to help with makeup and a range of mirror panels including one, two and three splits.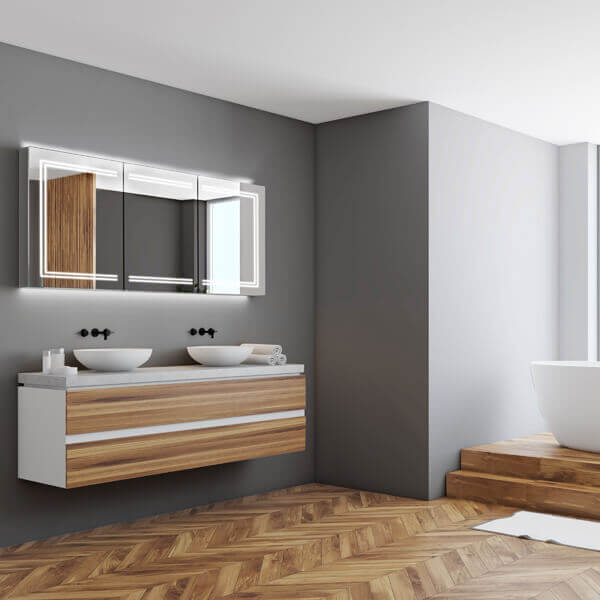 https://www.qssupplies.co.uk/bathroom-furniture-shower-taps/220413.htm
---
7. Full-length mirrors
Go for the largest mirror you can to give your bathroom added depth. And a full-length mirror is perfect for getting ready and can be fitted to a wall or on the back of the door to save space. If space isn't an issue, free-standing mirrors add character to your bathroom design.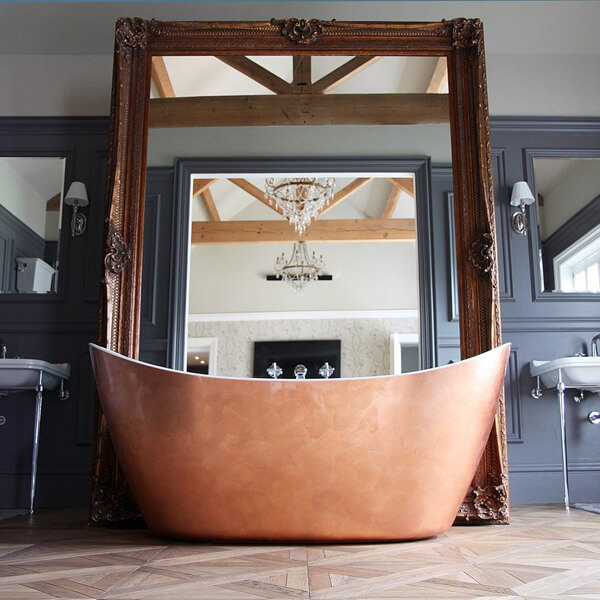 ---
8. Jump on the circle line
Break up the straight lines and hard corners in your bathroom with a circular mirror. A round or oval mirror will soften the design in your bathroom, creating a subtle and almost minimalist style. Other circular ideas include porthole mirrors, echoing the timeless cruise ship design or hanging, drop-down mirrors for a more industrial, edgy look.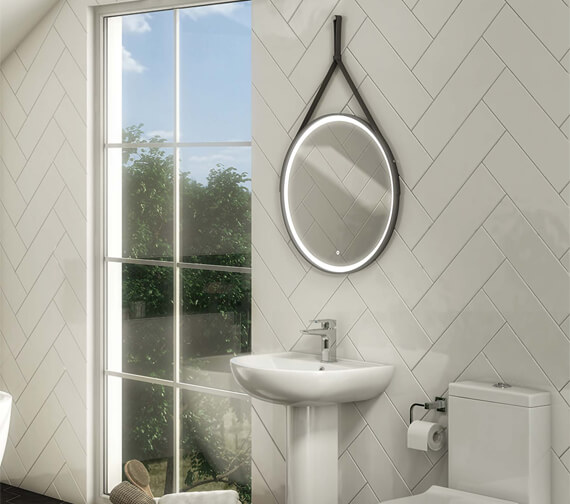 https://www.qssupplies.co.uk/bathroom-furniture-shower-taps/297949.htm
---
9. Shape up
Rectangular, circular or square mirrors have their place and neatly marry form and function. But why not inject some curves into your space by picking up a shaped mirror? It will add some flow into the room, and the shape could even match another detail in the room, such as a shaped door frame. Other suggestions include a heart-shaped mirror to add warmth, a pebble-shaped mirror with its gentle curves or even an octagonal-shaped mirror to add some geometric fun and reflections.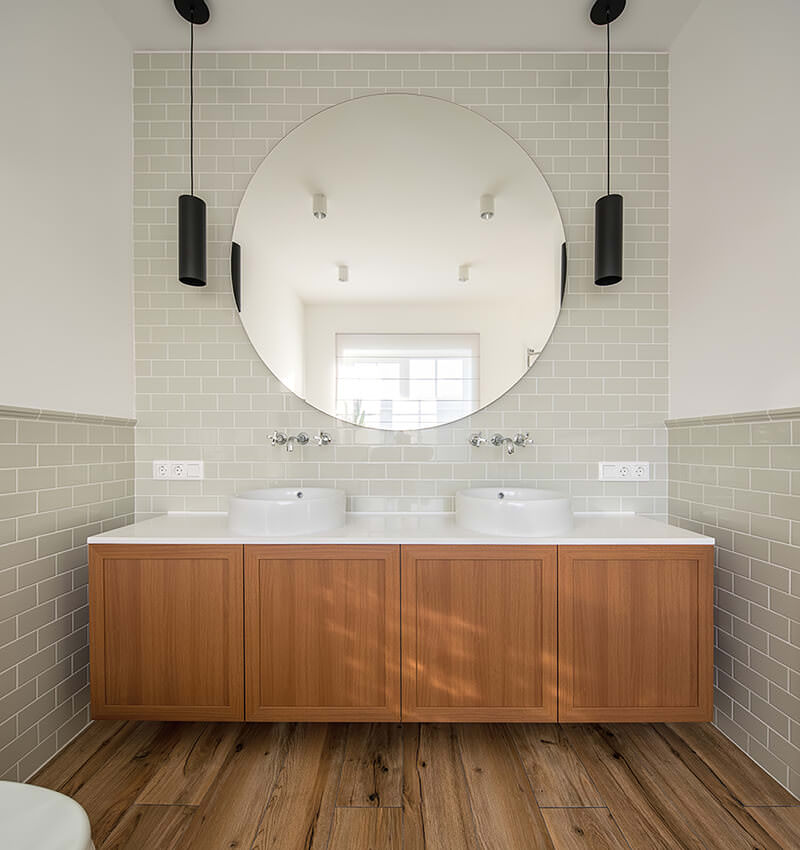 ---
10. Dressing room mirror
If you've got the space, a traditional dressing room mirror could be a great addition. Endlessly stylish, the three-way split mirror will make getting ready a dream, with the folding mirrors adding depth and a contrasting, retro dimension to the room.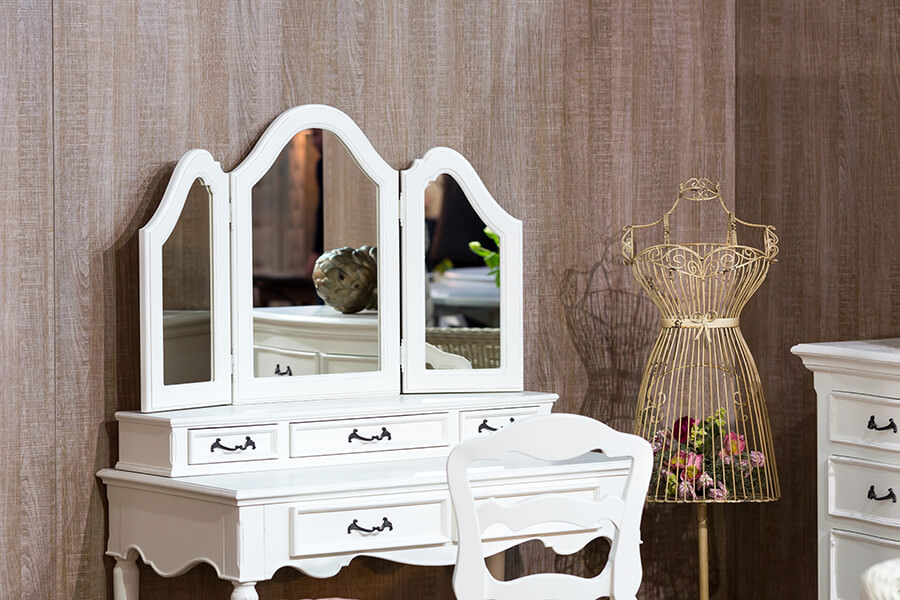 ---
11. Windowpane mirror
If alternative, eclectic mirror styles appeal to you, another clever option is the windowpane mirror. Modelled on a partitioned windowpane, they can include a range of mini-mirror windows creating an eye-catching layout somewhat similar in style and execution to art deco designs.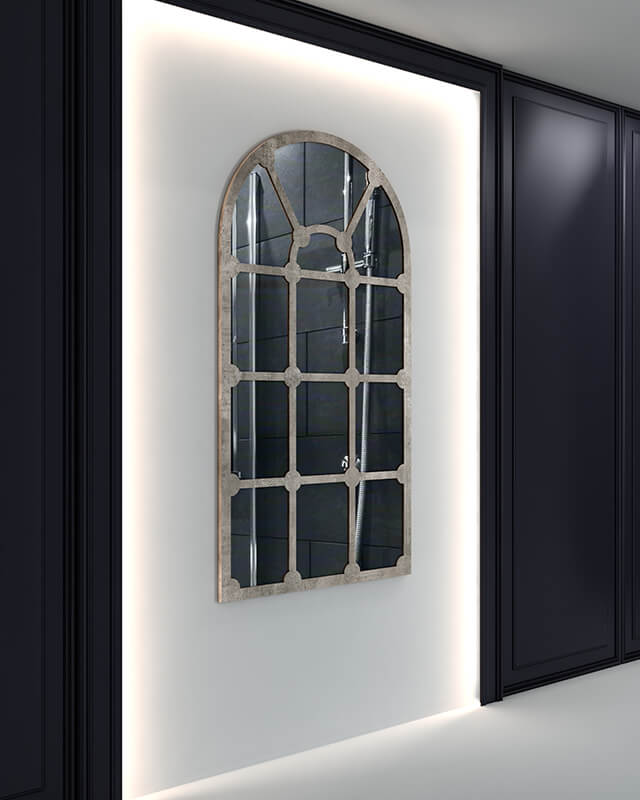 ---
12. Art deco mirrors
Another timeless look that's been in fashion since the 1920s, art deco bathroom mirrors are glamorous, ornate and functional. Whether you're getting ready for a night out with a glass of something bubbly or it's a Monday morning and you're getting ready to face the world, art deco mirrors will provide a touch of class and on-trend design.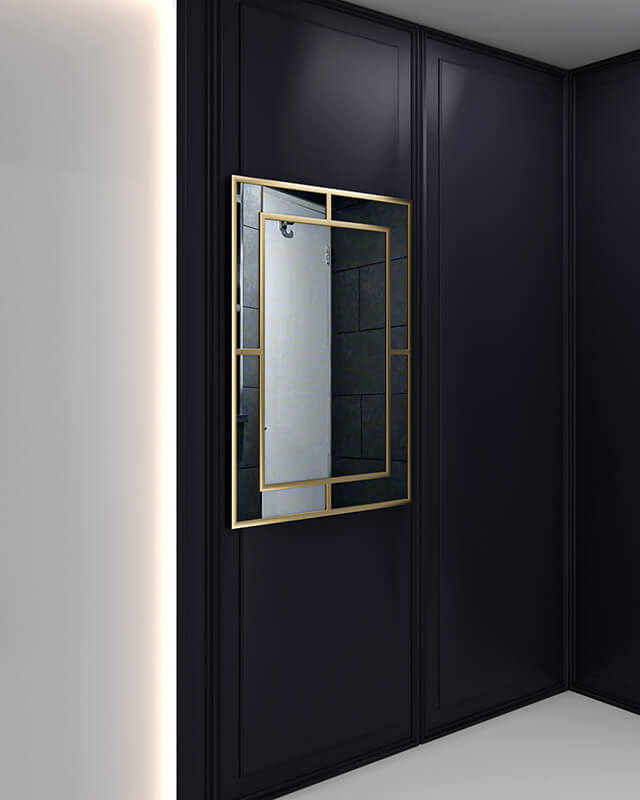 ---
13. Slim pickings
Minimalism with its clean lines is always on-trend whatever the season, year or decade. And a slim, streamlined, space-saving vanity mirror will nicely complement a contemporary bathroom style.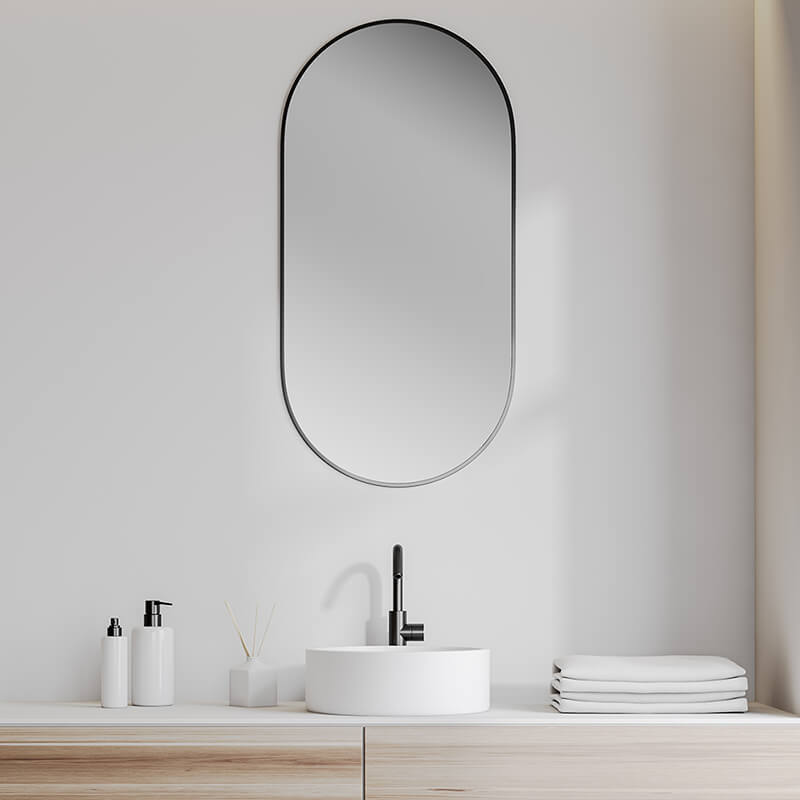 ---
14. Go frameless
Taking the slimline approach a stage further, a frameless mirror can pick out and double up on your bathroom's best features. A frameless, floor-to-ceiling mirror will also add seamless depth and style to a small bathroom.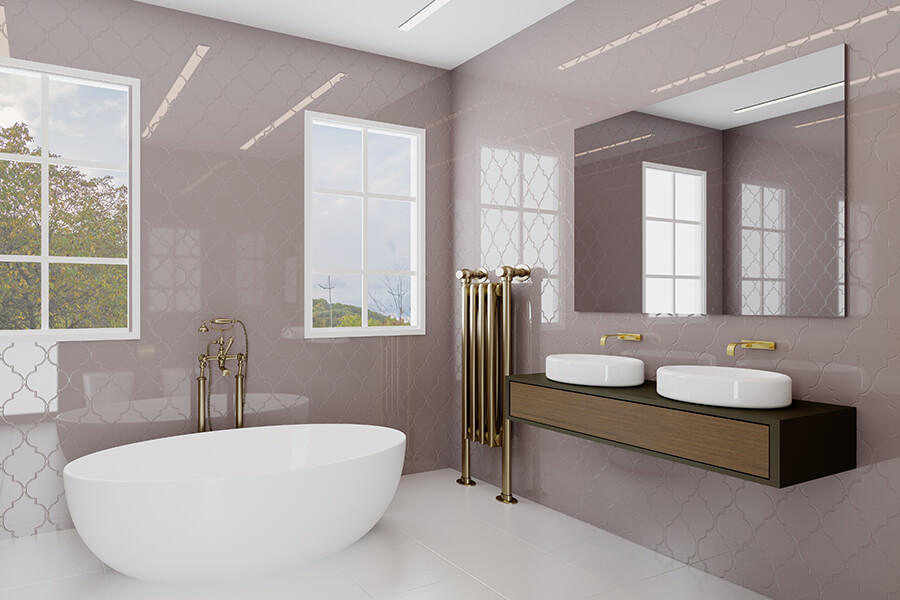 ---
15. Build a mirror gallery wall
Gallery walls are big style news at the minute, so it's no surprise to find the trend has moved into the bathroom as well. There are no rules when it comes to your mirror wall: Experiment with mirrors of all shapes and sizes to create a unique talking point that reflects your style and personality and creates plenty of interesting angles. And you can even add in a magnifying mirror for specific tasks including makeup and shaving.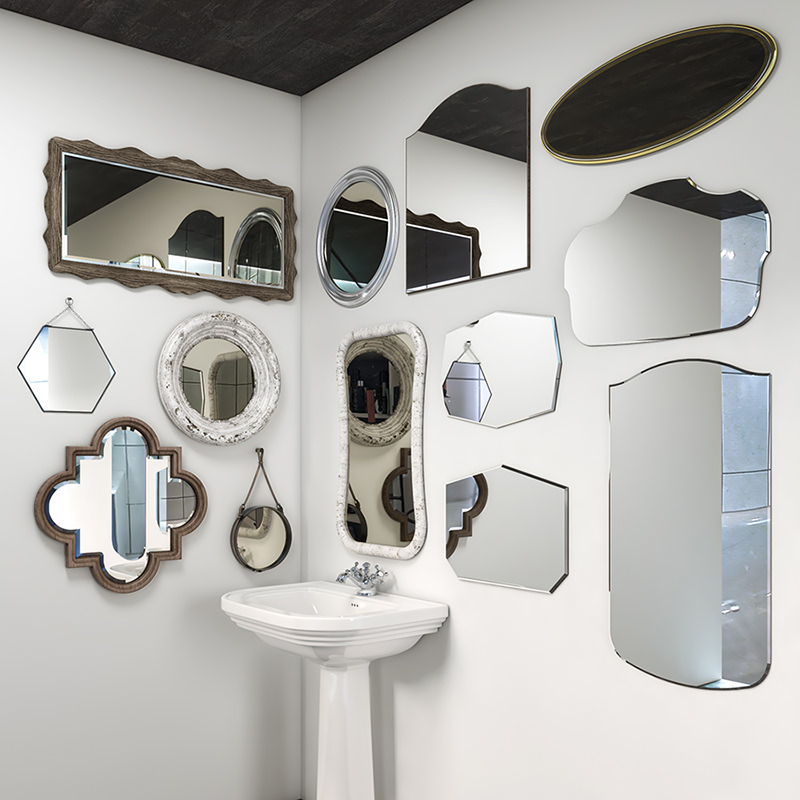 ---
16. Mix and match
If you like the idea of a mirror gallery wall, but feel it would look too erratic or take too long to pull together, opt for the mix and match approach. Whether it's using alternative shapes and designs to reflect other details in the bathroom or using the mirrors as statements, the mix-and-match look uses less mirrors than a gallery style and therefore easier – and cheaper – to achieve.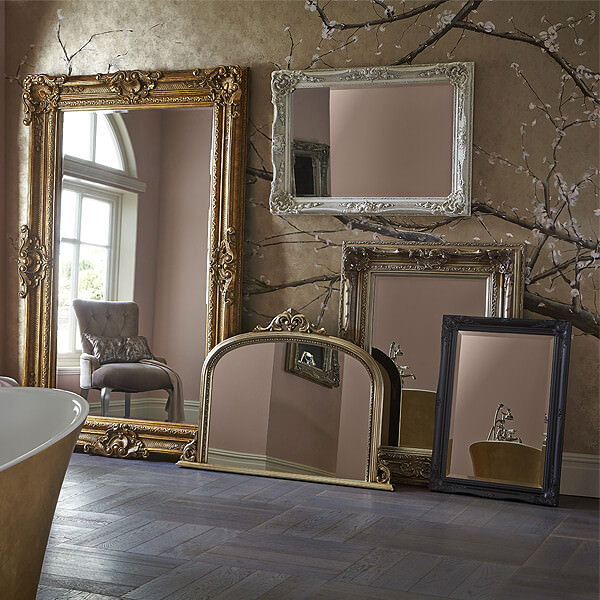 ---
17. Mirrored tiles
The Marmite of the reflective world, mirrored tiles are a versatile and very alternative option to traditional mirrors. They come in a wide range of shapes and sizes, from small mosaic tiles to oversized hexagonal squares that need to be put together jigsaw-style. They're not for everyone – especially those with lots of natural light in their bathroom – but used sparingly and in the right environment, they can immediately add glamour and glitz to any space.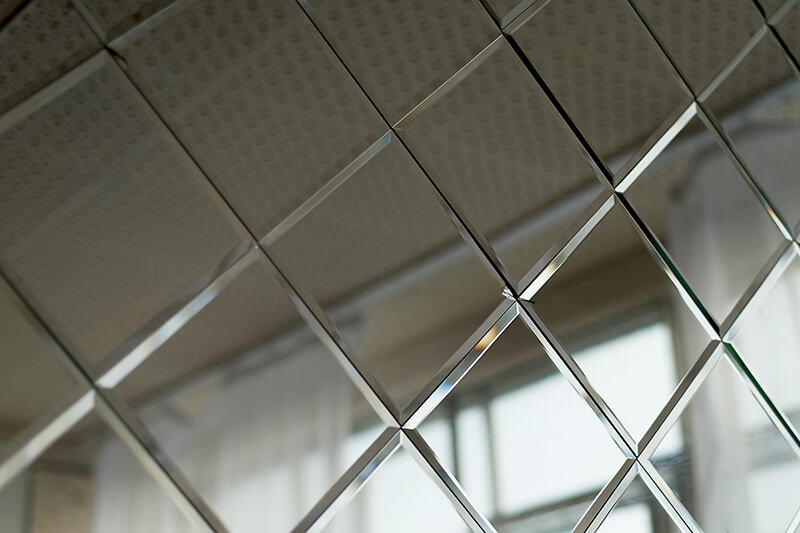 ---
18. Demister mirrors
Do away with smeared bathroom mirrors and shaving by touch and feel by investing in a demister mirror. The smart home technology will provide a clear reflection no matter how warm and moist your bathroom is, making makeup and shaving a doddle. The low-energy, integrated demister pad is safely sealed in the mirror and uses infrared sensors to track steam and defog the mirror. You can also incorporate a range of design touches including backlit screens, LED lights and illuminated frame and frameless mirrors.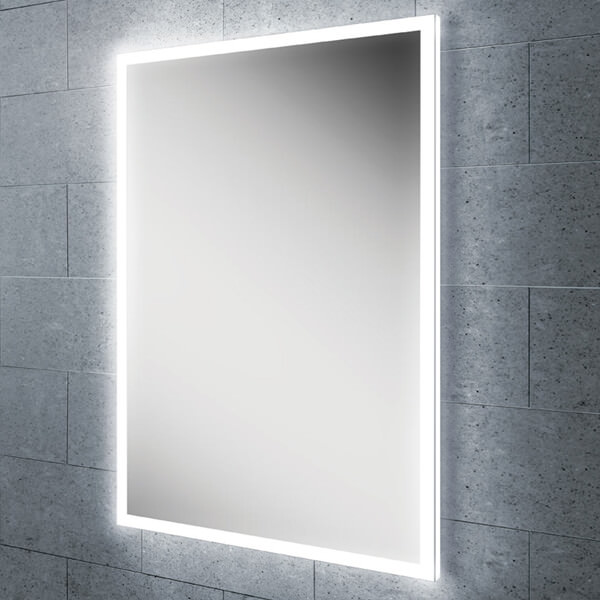 https://www.qssupplies.co.uk/bathroom-furniture-shower-taps/112111.htm
---
19. Multipurpose mirrors
Think a mirror is just there for your reflection? Think again, as some clever design types have created some ingenious multitasking mirrors. How about bathroom mirrors that double up as earring holders, perfect for finalising your outfit, or inset shaving mirrors?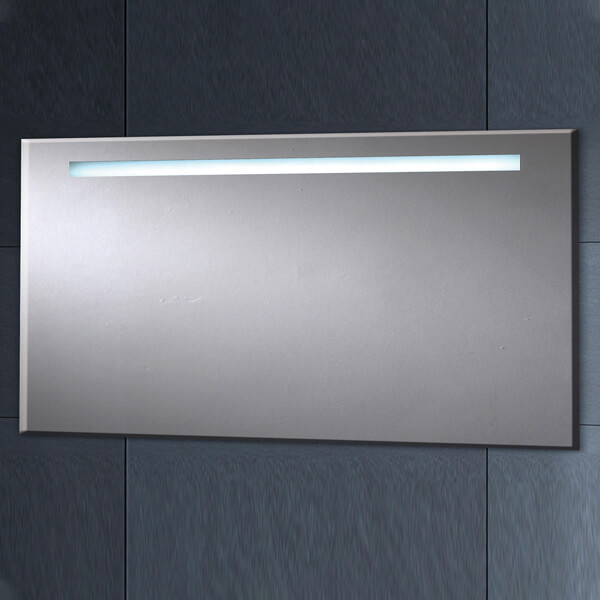 ---
20. Shelf help
Whether you're tight on space or a form-and-function fan, a mirror with an inbuilt shelf can be a striking signature piece. We like this mirror with an integrated wide shelf, perfect for cosmetics, flowers, pictures or trinkets.
https://www.qssupplies.co.uk/bathroom-furniture-shower-taps/306667.htm
---
21. Inject some sunburst into your bathroom
The sun has long been a thing of wonder and beauty, and sunburst mirrors replicate that simple beauty with a timeless, centerpiece design. Whether you opt for the classic, oversized version that found fame in the middle of the last century, or sleeker, more petite versions dotted across your bathroom, they're a sure-fire way to let the summer sunshine in whatever the weather.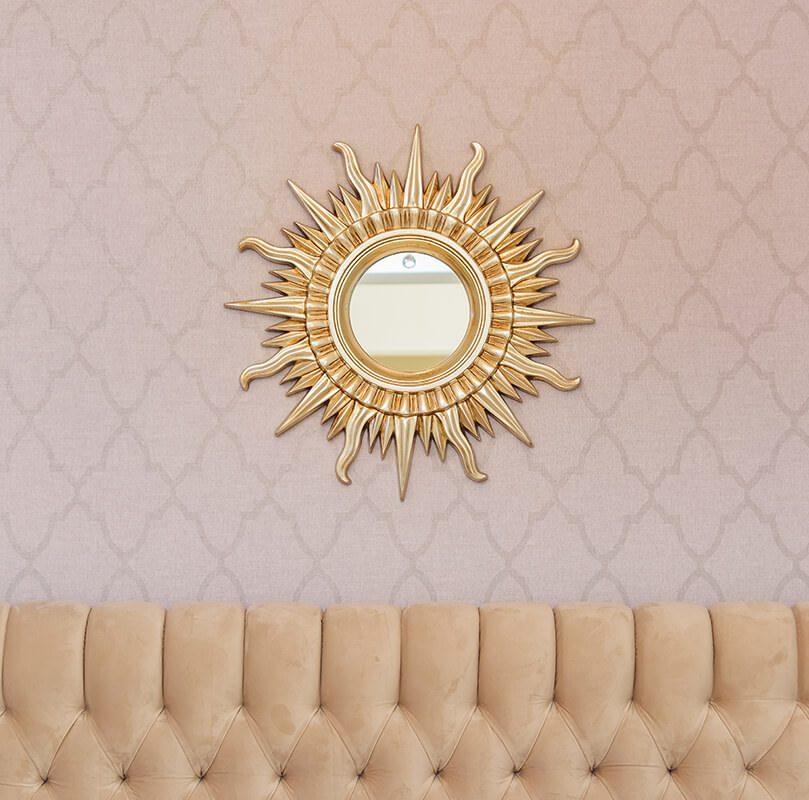 ---
22. Touch-sensor mirrors
The ultimate in contemporary design, a touch-sensor mirror lights up as soon as you come in range. The smart home technology is sleek, future-facing and designed to save energy. Plus, with a range of ambient lighting, they're ideal for nighttime visits.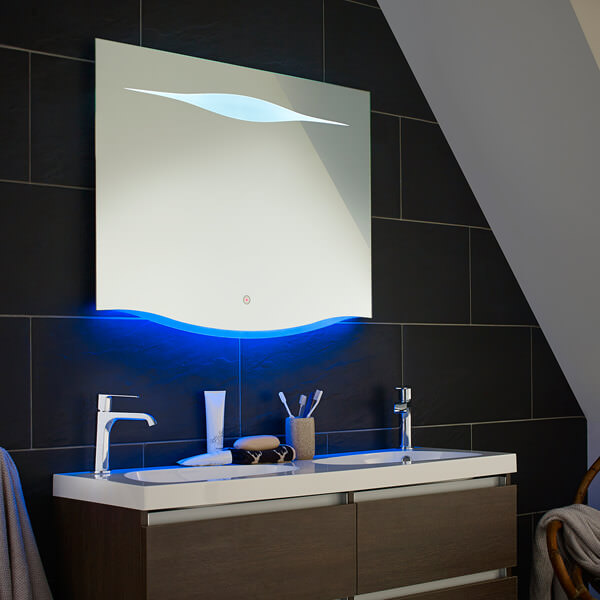 ---
Summing up
Mirrors not only add light and depth to your bathroom, but the right mirror can also accentuate your interior design choices, tying together the style and theme. With so many different styles and bathroom trends to choose from, it's never been easier to get the perfect mirror for your bathroom. Use our bathroom mirror buying guide for more practical advice such as where and how to install mirrors safely.