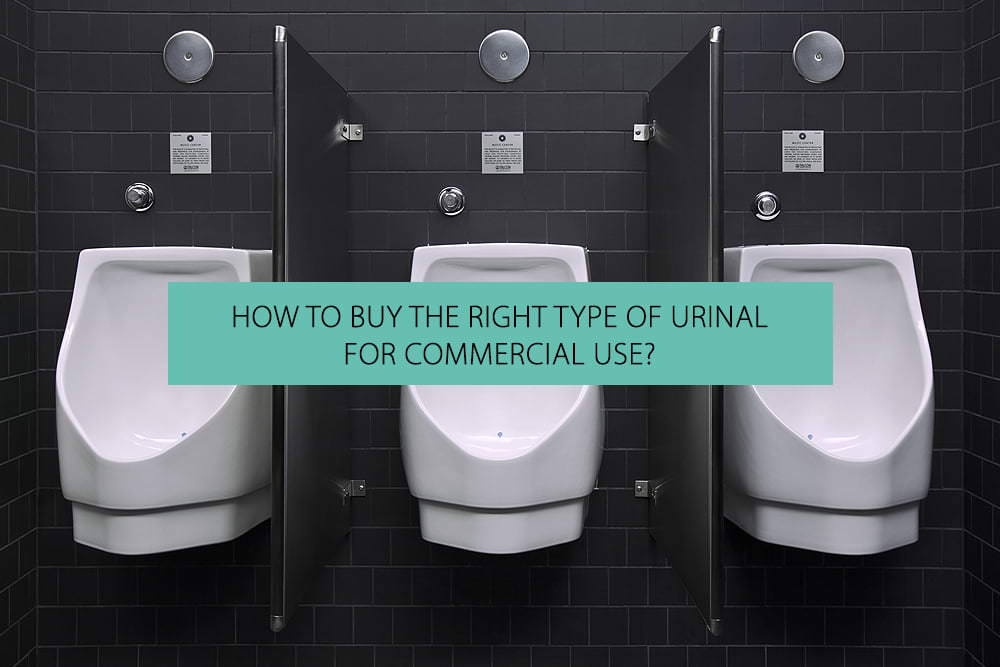 The urinals in your commercial bathroom are not the most glamourous accessory you'll ever buy, but they will see a lot of use over the years, so deciding on the right ones is an important choice for your business. Whether you need one or half a dozen, the principles remain the same. You need strong, good-looking units which are easy to clean and efficient to run which can stand up to heavy use and repel would-be vandals. There are a few basic questions to ask to ensure that you are choosing the right type of urinal for your business.
What's your style?
In well-designed premises, all the details should be harmonious, right down to the urinals. A good urinal should be unobtrusive, but subtly stylish. Which type of urinal you choose will depend on the overall mood of your establishment? A slick nightclub and a stately home have very different needs. Luckily, there are hundreds of handsome urinals on the market to suit any decor.
This stylish option from Duravit has a contemporary shape and clean lines. It would be at home in any modern environment: office, restaurant, or bar.
A urinal may be a modern convenience, but sometimes you need it to coordinate with a traditional interior design. This Twyford urinal has graceful lines and vintage detailing, making it an excellent choice for an elegant commercial bathroom.
What's your budget?
Outfitting a commercial bathroom is a big expense for every business, and staying on budget is essential. Urinals are available at many price points, so deciding what you want to spend before you go shopping is an important step which can narrow down the choices.
This is a basic but attractive urinal from RAK ceramics which is highly affordable, but just as functional as a urinal many times its price.
If you have a bigger budget, sometimes you can go for extra features. This high-end urinal from Duravit is a great example. It's supplied with all its fixings and boasts a hygienic cover.
How many urinals do you need?
Are you installing a single urinal or an entire row? The answer will have a big impact on your choice. If you need multiple urinals, there are specific systems available for maximum efficiency and style
This two-urinal system from Twyford uses space well, includes a auto-cistern, and also has vandal-resistant features. It's a great choice for high-traffic bathrooms.
Choosing the right urinal for your business is a balancing act between style, function, and value. With so many options on the market, a determined shopper can track down the ideal unit, if they know how and where to look. No matter which type you choose, investing in quality will pay dividends in the future. A long-lasting, efficient, and convenient urinal is an asset to any commercial bathroom.
How can we help?
Urinals are available in various models like ones with concealed or exposed inlets, or the ones with or without a flush. They are usually made using ceramic material, but urinals are also available in stainless steel, to satiate your desires of enormous durability. Create an immaculate bathroom setting with these efficacious urinals. What's more, QS Supplies feature top quality urinals all at an inexpensive price, to please your pockets!