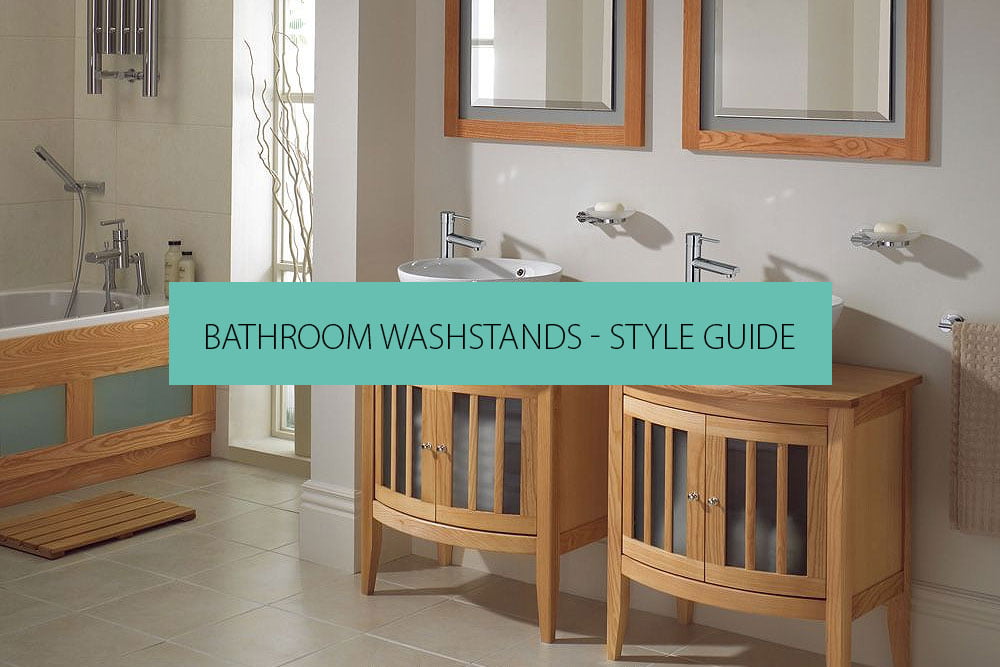 When planning on inviting guests into your home, everyone will give the living and dining rooms a spring clean look, and many will even add some polish to the kitchen. One room, however, is often neglected. The bathroom is frequently forgotten and left unclean and untidy when guests are expected, but it will most likely be used at least once by every one of your guests at some point in the night. A set of appropriately designed and durable furniture can lift the appearance of any washroom, and render it an unrecognisable jewel of your home, rather than a room you are afraid to reveal to your guests.
Whether a bathroom is contemporary or historically inspired, it should fit seamlessly into its surroundings. One of the accessories that can help this area look organised is a wash/basin stand. Some prefer not to have a cupboard underneath the counter since the included kick board may prevent you standing as close to the sink as you would prefer. For this reason, many opt to place a bathroom stand underneath the sink instead. These stands are usually made of wood and are designed to hold the basin in place with a minimalistic structure. While this may not seem an appealing option to all, the minimalist design can look great in any bath area where space is a limiting factor, providing that the bottle trap underneath the sink is also hidden.
When compared with a traditional vanity unit installation, Bathroom Washstands space-saving and extremely cost effective: two attributes that anyone who has undertaken a remodelling project is sure to appreciate. They also have a way of transforming the space that they inhabit. Homeowners and designers alike are turning to these versatile furnishings to provide convenience, comfort and aesthetic interest when updating an interior design.
Most even come with a towel rail immediately below the sink so that a separate wall-mounted hand towel rail is unnecessary. This can be a lifesaver in bathrooms for which available wall space is an issue though many would prefer that their stored items are not visible as they are in the basin stand. In this range, we have showcased some of the finest attractively finished washstands inspired by Italian designs, which are an exception in terms of quality and price. Here are some of our favourite ideas for bringing these versatile fixtures into your home.
Our Top Picks
Antique Appeal
In any house, but especially in the one inspired by period design, it's the little touches that create a special atmosphere. This Imperial Linea Vessel Bowl Unit is an updated version of an old classic. The elegant shape of the basin recalls the old china pitcher and bowl you'd find on the bedroom dresser of any Victorian house, but with the convenience of a tap. The warm oak finish and gently bowed doors of the cabinet also bring a lovely sense of timelessness to this piece. It would be wonderful in a vintage-themed B&B or any home inspired by the styles of years gone by.
Spartan Space Saver
Simplicity is beautiful. There is something about stripping back an item to its most essential elements that bring a new appreciation for both form and function. The Starck 3 Washbasin puts this philosophy into action. As imagined by designer Philippe Starck, it features a beautiful white alpine finish sink mounted on a plated chrome console with clean, glistening lines. We could see this piece holding place of pride in a small but perfect bathroom in a carefully curated apartment design.
Mid-century Masterpiece
Recalling the superb craftsmanship, groundbreaking design and down-to-earth appeal of years gone by, this Duravit 2nd Floor Rosewood Vanity Unit manages to be both classic and utterly contemporary. It offers a generous amount of storage space for such a compact unit, with a solid sink and attractive wood panelling. This is another piece that would be equally at home in a bathroom or a guest room. With five different finish options, it's possible to customise this washstand to match any decor beautifully.
Don't forget to check out our style guide for bathroom vanity units.