PANTONE Classic Blue:
Get the Colour of 2020 in Your Bathroom
Published on: 04/03/2020
Last Updated: 04/03/2020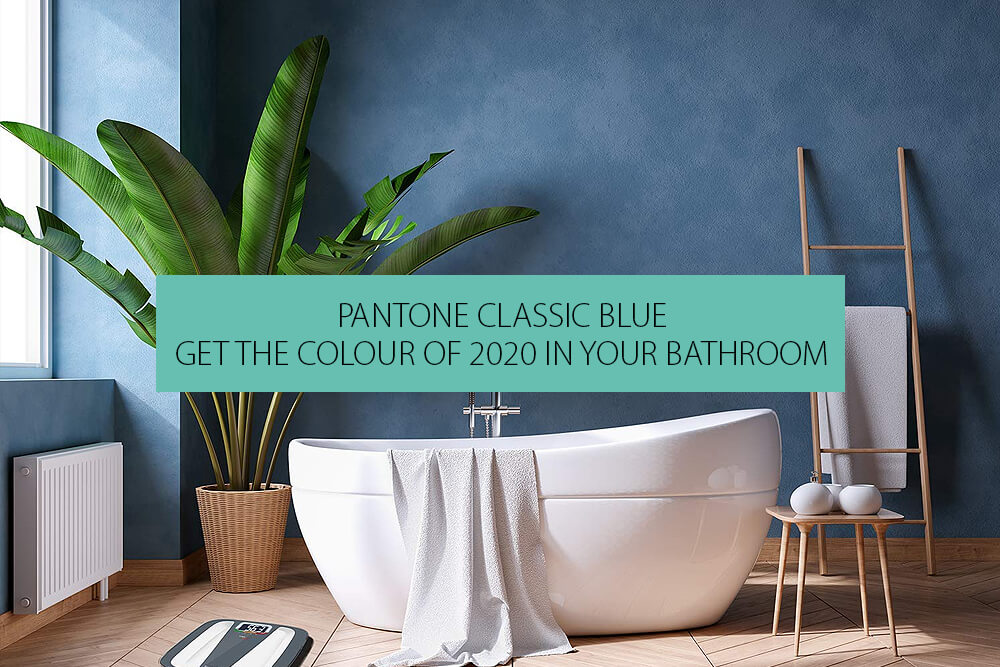 In December each year, the world collectively holds its breath in anticipation of a special announcement. Leading experts team up to put their unique knowledge and noggins together ahead of this momentous decision that sends shock waves through industries and creates trends in the world of fashion and design.
We are, of course, talking about the PANTONE Colour of the Year. Previous talking points include Tangerine Tango in 2012, the mighty Mimosa of 2009 and the radical choice of 2016 when – for the first time ever – PANTONE's Colour of the Year was the blend of two shades – Serenity and Rose Quartz.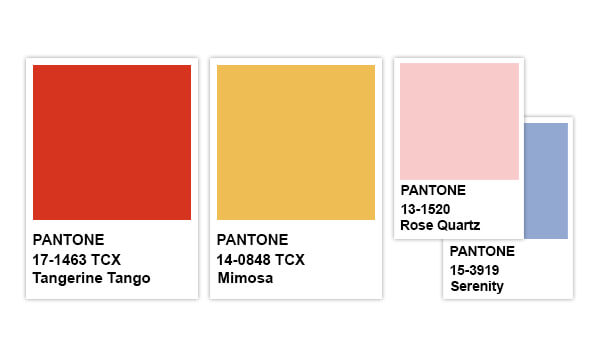 https://www.pantone.com/uk/en/articles/color-of-the-year/color-of-the-year-2020
Last year, it was Living Coral. This year has just been announced. So, without any further ado, the PANTONE Colour of the Year for 2020 is 19-4052. Or, for those of you who don't know PANTONE's colour palette like the back of your hand, we are – of course – referring to Classic Blue.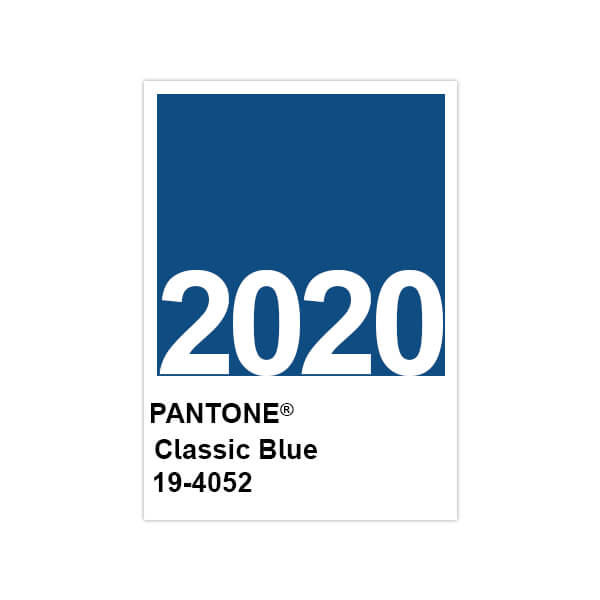 ---
Classic Blue 19-4052 Pantone Colour of the Year 2020
Now, you may be wondering who chooses the PANTONE Colour of the year and how they reach their decision. They aren't randomly pulled out of a hat by some lucky soul from the PANTONE Color Institute. At least, we don't think they are. According to PANTONE, they are painstakingly deliberated over by the world-leading colour institute's experts to represent that precise moment in time.
PANTONE assesses the state of the world and looks forward to the things that are set to define the year ahead of us. This includes the entertainment industry, such as films that are in production and ready to be unleashed on the viewing public. Travelling art collections and productions can influence culture. It's also fashion designers, artists, musicians, graphic designers, trending travel destinations, lifestyles, technological advances, and social media habits.
---
What's the big deal?
For 20 years, PANTONE has reflected the world back at itself with their choice of Colour of the Year. Their choice has influenced product development and purchasing decisions in the world of fashion, home furnishings, and industrial design. It's fair to say it's kind of a big deal.
As we mark the beginning of a new decade, PANTONE has chosen Classic Blue, as it signifies the sky at dusk, announcing a new day and new opportunity. They hope Classic Blue can instill calm, confidence and connection. "This enduring blue hue highlights our desire for a new dependable and stable foundation on which to build as we cross the threshold into a new era."
---
When PANTONE speaks, people listen
At a time when technology and politics are driving rapid, dizzying change in the world, people will gravitate towards honest, simple, reliable, dependable objects and options. PANTONE announced it's exactly the same with colours.
"We are living in a time that requires trust and faith. It is this kind of constancy and confidence that is expressed by PANTONE 19-4052 Classic Blue, a solid and dependable hue we can always rely on. Imbued with a deep resonance, Classic Blue provides an anchoring foundation. A boundless blue evocative of the vast and infinite evening sky, Classic Blue encourages us to look beyond the obvious to expand our thinking; challenging us to think more deeply, increase our perspective and open the flow of communication."
– Leatrice Eiseman, Executive Director of the PANTONE Colour Institute
---
Classic Blue in your bathroom
If you're feeling inspired and want to have an on-trend Classic Blue bathroom when we welcome 2020, you'll be happy to hear that Classic Blue can work wonders in the world of bathroom designs and is easy to incorporate with other colour schemes.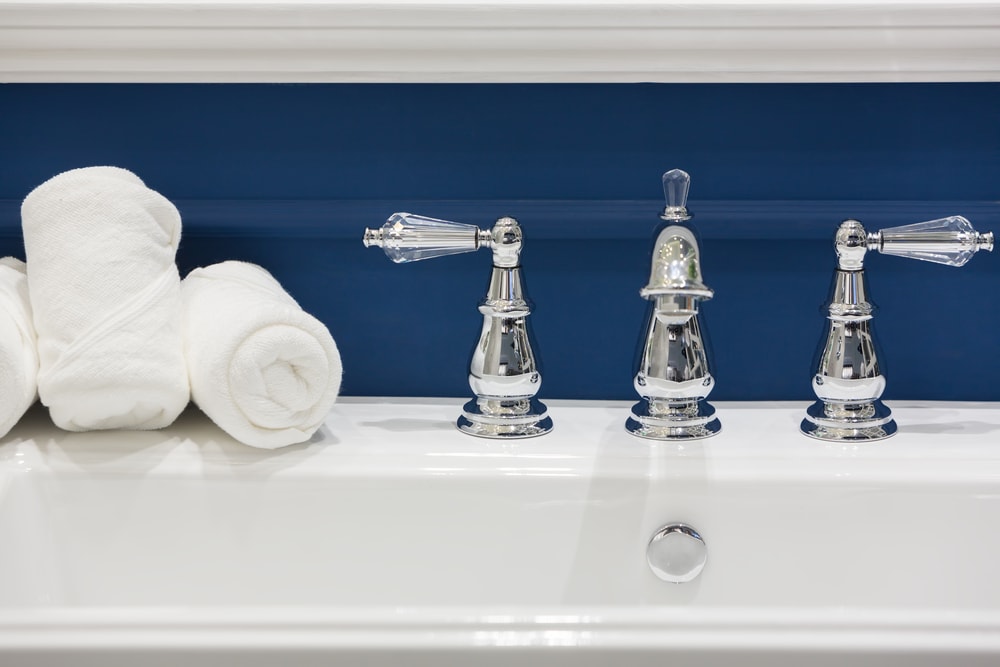 It doesn't matter how big or small or awkwardly shaped your bathroom is – Classic Blue is such a reliable colour that you don't need to worry about it making your bathroom look smaller. It will work with modern bathrooms, traditional bathrooms, wet rooms, shower rooms, wash closets, en suites and the rest. All you need to decide is how much of PANTONE's Colour of the Year you want to bring into your bathroom.
---
On-trend Classic Blue tiles
We love Classic Blue tiles in a bathroom. Whether it's small mosaic tiles that are reminiscent of the streets of Morocco's famous blue city, Chefchaouen, or great big, bold blue tiles that catch the eye and wow any visitor lucky enough to step into your peng, PANTONE-inspired bathroom.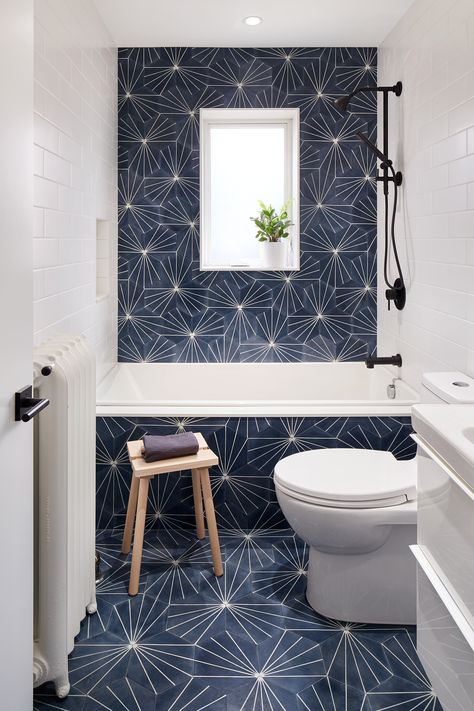 https://www.pinterest.co.uk/pin/506443920597896117/
---
Rock out the roller brush
Fancy a cheap alternative to tiling your bathroom? Dig out your biggest and best roller brush and get to work repainting your bathroom walls. Classic Blue can look incredible when paired with white bathroom fittings and natural wood furniture.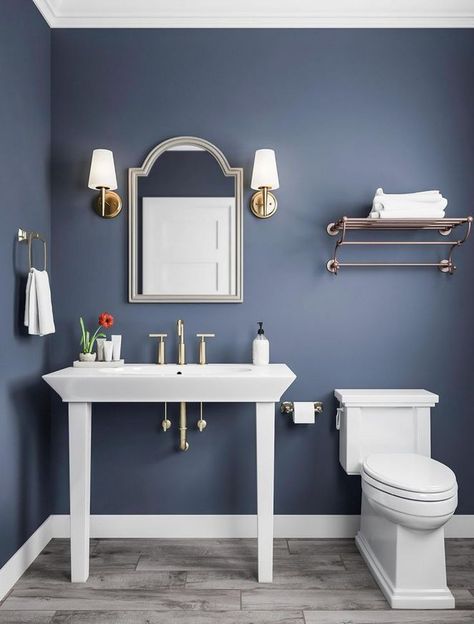 https://www.pinterest.co.uk/pin/573012752589025965/
---
What about wallpaper?
Incorporate Classic Blue with a contemporary choice of patterned wallpaper. We like to go as bold as possible. However, if you're afraid that it might make your redecorated bathroom look a bit "busy," then opt for tongue and groove panelling and only wallpaper the upper half of your bathroom.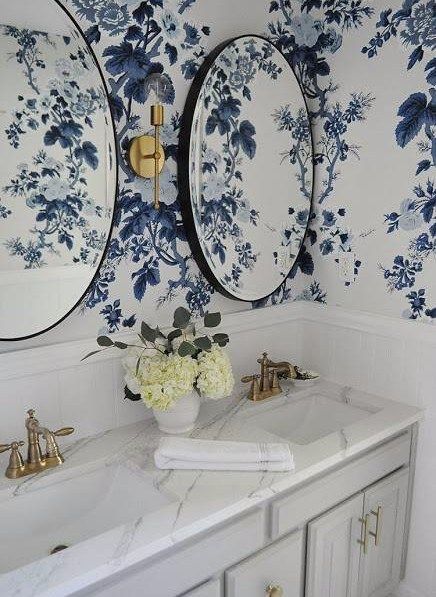 https://www.pinterest.co.uk/pin/297167275412480838/
---
Vibrant vanity units
A quick and easy way to get PANTONE's Colour of the Year in your bathroom is to buy or paint your vanity unit or bathroom furniture Classic Blue. Try to create contrast with your walls or bathroom tiles, and you'll have an eye-catching center-piece for your now-effortlessly stylish Classic Blue bathroom.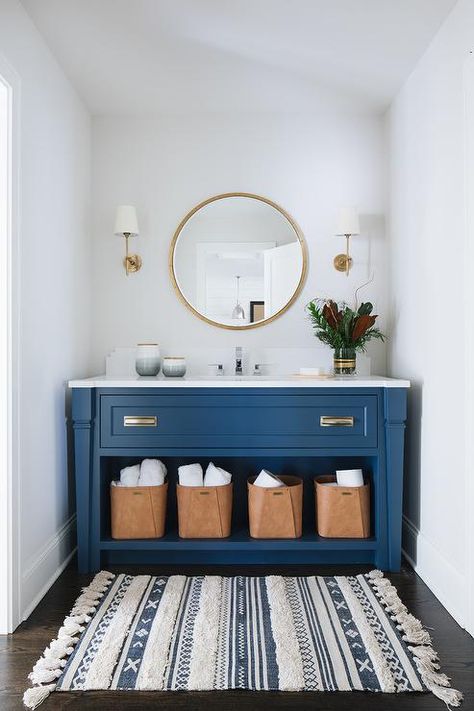 https://www.pinterest.co.uk/pin/551479916870963729/
---
Classic Blue accessories
As Classic Blue is such a common colour, you'll find it's easy to kit out your bathroom with Classic Blue accessories. Shop around for bathroom towels and hand towels, shower curtains, storage containers, bath mats, vases and other items that can help make your bathroom blue-tiful.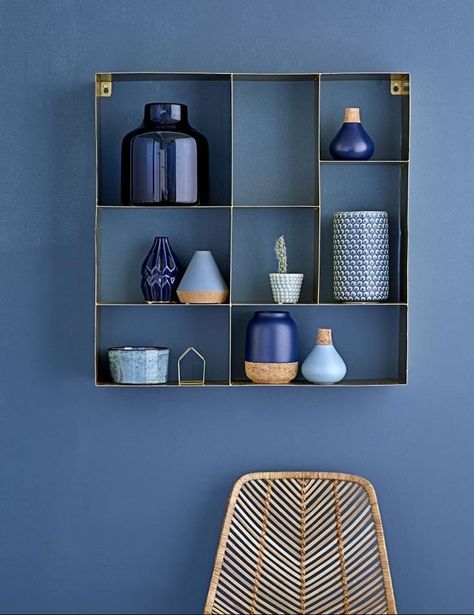 https://www.pinterest.co.uk/pin/46513808629736691/