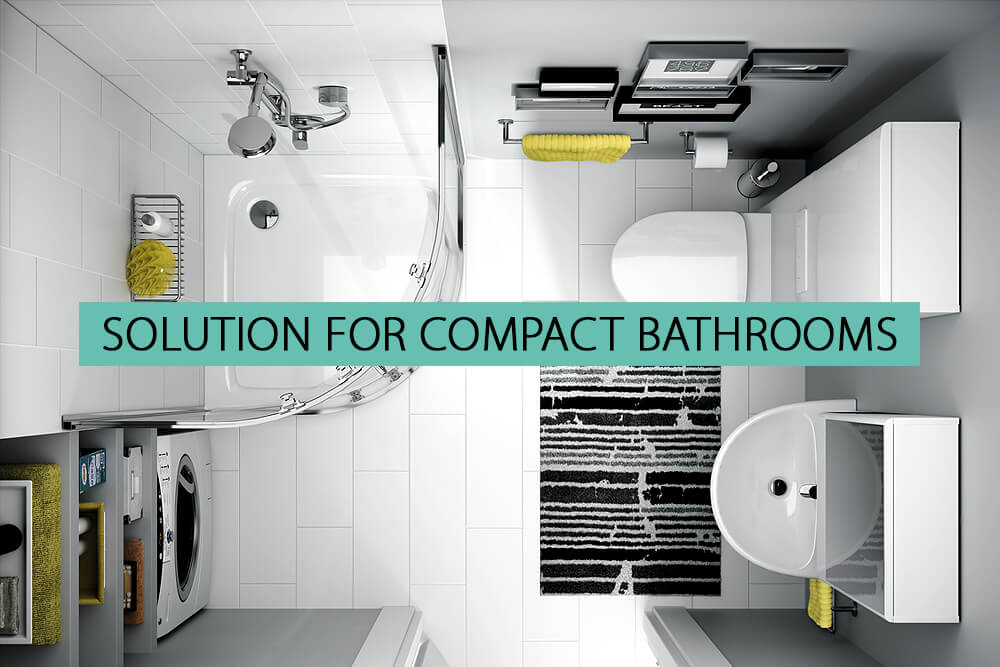 If the title of this piece happens to fit your bathroom description, then you need to make well-informed changes to the existing set-up.
So what does small mean in this scenario? What does it do to you? Recalling the title, people feel claustrophobic, unpleasant and most importantly, dysfunctional once inside, so much that they want to finish their business and head out in a hurry. The inability to tackle functional issues and years of neglect results in clutter and clumsiness, which can drive us to feel hopeless and give up on the whole situation.
Small in the subject we are dealing with hurts aesthetically and, more importantly, affects our functionality inside the bathroom. The unchanging, persistent handicap restricting our movement inside the bathroom weighs heavily on our mental well-being. The solution lies in reducing clutter and reclaiming space; this approach is filled with ingenious perspectives and remains pivotal to rid the suffocation we often experience in our small bathrooms.
---
Where's the light?
In order to feel the expanse, one must, in principle, understand the essence of light as it opens our sense of perception and limits it as well. Extreme brightness robs us of the perception of depth, and the damage is exacerbated if the room relies on artificial lighting. If your room has a window or ventilation meant for receiving natural light, then do use it to the maximum during the daytime and have artificial means to replicate the effect at night. The focus, however, while designing the lighting arrangements must remain on softness which is achieved with the permeation of natural light into an enclosed space in the right proportion. Recessed lighting that follows an arrangement of embedding lights in the hollow portion of the ceiling openings is capable of producing milder tones that would help in establishing a boundary sense which is necessary for appreciation of space recognition. In case this arrangement is not possible, then a ceiling-mounted light or scones on either side of the mirror can be chosen as the next best alternative for even distribution.
If you want to go a step further, these days, LED smart lights are available that are designed to connect to your Wi-Fi and smartphone. They provide complete customisable control over the lights' function and brightness, allowing you to play around and find the perfect balance in lighting and atmosphere. You can even create different light settings for different moods or times of day.
---
Colour Scheme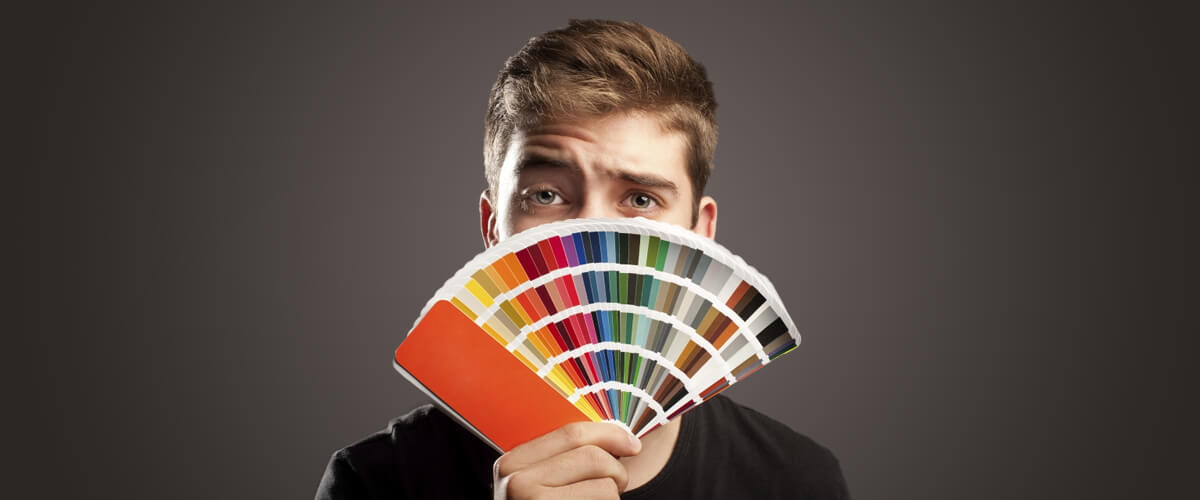 The walls of your bathroom are perhaps ready to receive the new lighting, which is going to make you feel comfortable, but a complete sense of ease will prevail once the bathroom walls are dressed in the right colour. And on what basis are you to choose the right colour? The answer, instead of a unanimous colour choice, happens to a choice of shades divided into two groups, and the deciding factor is simply how bright or dull the lighting in the bathroom is, which rather redeems an incorrectly lit bathroom. Lighter pastels with self-effacing tones would suit a small bathroom with appropriate lighting. Bathrooms with dull lighting can be rescued with the use of brighter colours or even with classic white. The discerning eye would look to strike a balance and have a proper blend of lighting and colour.
But what if your bathroom already possesses the recommended lighting arrangement, yet you feel it's small? In that case, a clutter inspection is overdue.
It's worth keeping in mind, though, that white and lighter colours tend to give more of a feeling of openness and visibility, something that can benefit small spaces. Soft pastel colours are worth considering, particularly for adding a feminine touch.
---
De-clutter!
If we went looking for a culprit responsible for encroaching on our bathroom space, clutter would emerge as the sole offender. The concept of no clutter demands better-organised bathrooms, and to be better organised is to have better storage. Moving beyond acknowledgement, the concept of modern storage has driven past the basic idea of space allocation for storage and is busy addressing the challenges that perpetually emerge and are commonplace for small bathroom owners. The space crisis is best matched by vertical designs in Tall storage cabinets and wall-mounted fixtures such as shower racks and caddies. The importance of reclaiming every square inch is well-reflected in recessed cabinets, built-in storage units, corner niches and shelves that are built right above the toilet cistern or attached to the window. A chief wing of the de-clutter operation involves the removal of heavy furniture, such as vanity units and having it replaced with wall-mounted sinks or sink consoles. Traditional flush toilets are traded for wall-mounted WCs—esteemed quite highly for rescuing the crucial inches. Any bathroom fixture occupying a considerable portion in relation to the size of the overall bathroom, which also amounts to movement restriction, needs to be replaced with a more compact version.
Corner basins are another way to utilise your bathroom's corners. Coming in a range of appealing styles and designs, they often also include handy storage cabinets underneath.
---
Walk In Baths
Walk-in baths have become an increasingly popular solution for small bathrooms in recent years. Not only are they highly compact and movable, but they also often feature a number of luxury and health benefits, such as micro-bubble jets and massage therapy.
---
Get Territorial
The next step of our pursuit leads us in the direction of creating zones—namely, a wet and a dry zone. This differentiation is necessary both from a space-saving and safety perspective. Creating a shower area may be all the more necessary if your bathroom has inherited an old-style free-standing bathtub or even a modern one that is successful in blocking a tremendous amount of area and is hardly able to serve you inside your busy schedule. A walk-in shower enclosure is fed from and much aligned to the vertical principle and will do much to alleviate the space problem in small bathrooms with its easy-to-install recipe using a quarter of the horizontal space needed for a bathtub.
---
FOCAL Point
Does your bathroom have a focal point? And does it need one to begin with? Those of us who don't understand the concept or refuse to see its importance will have to simply shake our ignorance and realise the fact that a focal point does exist in every setting, which by default happens to be the most attractive feature in a room that catches our attention. Now that we understand the mechanics of it, we can use it in our small bathroom and turn this feature of great salience into our greatest advantage. Anything in the bathroom is capable of becoming a focal point and successfully distracting us every single time we enter the bathroom to help us forget about the size of our bathroom. Mirrors can make the room appear far more spacious than its actual size through their interplay with light; patterns and imagery created by mosaic tiling are also known to create a similar effect; vertical striped wallpaper is also known for creating an illusion of space enhancement. Each of these and other individual variables could be used to achieve a focal point.
Every fixture and accessory inside a small bathroom must be examined for its functional necessity and cleverly positioned to avoid clutter. Clutter, as we have seen, is caused not only by the lack of organised storage but also by oversized bathroom furniture. A combination of these factors and improper lighting becomes the most likely reason for the bathroom to feel small and claustrophobic. However, as we have seen so far, the uneasiness can be easily supplanted with ideas that represent aspirations and expanse, transforming our outlook and infusing our minds with a sense of liberation.
---
How to Fit a Shower Enclosure into Your Small Bathroom

Many people try to remodel their bathrooms so they can fit a shower into them. The trouble is that if you are an owner of a small bathroom, you may struggle. Limited space can affect your options, but the good news is there are ways to get exactly what you want, no matter how big or small your bathroom is.
Many people love to have a shower rather than a bath because having a shower takes less time. If you are busy in the mornings, the last thing you want to do is fill your bath, as it can take at least 10 minutes. If you are quick, you can have a perfectly good shower in 5 minutes and still make it to work on time.
So what are your options? Can you really add a shower to your small bathroom? The fact is you can, and you can do this without compromising on space and still have a bathroom you love.
---
1. Install a shower over your bath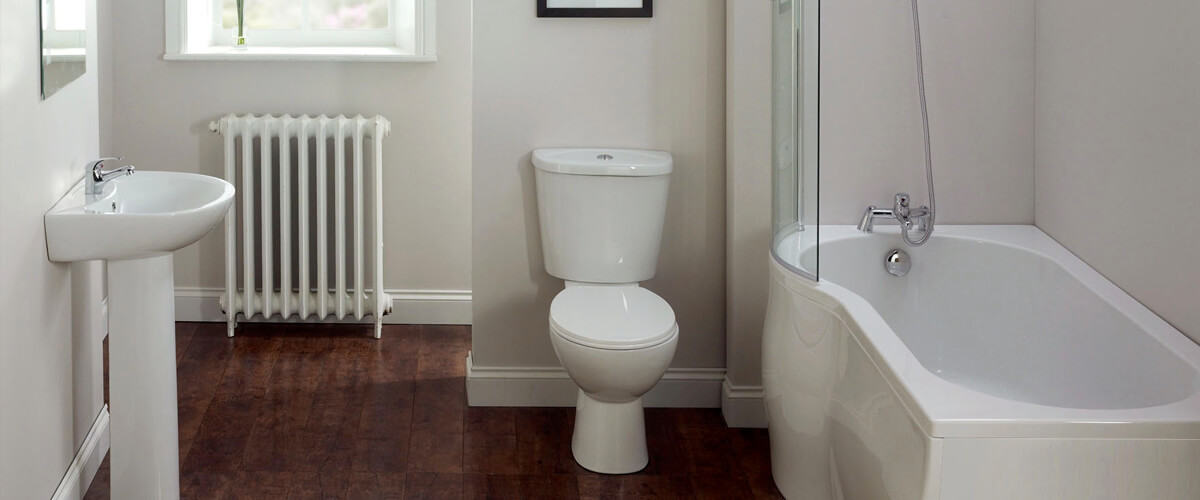 This is an option many consider as it's relatively easy, and it means you can keep your bath. If you are struggling for space, then you may need to remove your tub, but if you are keen to make do with what you have, then this could be the option for you.
Remember that you will have to add some sort of shower curtain or screen so the water does not flow onto your floor. You should also make sure that your bathroom walls are either tiled or painted with bathroom paint so dampness does not start to form. You should also ensure your bath is sealed properly if you plan to install a shower. You may not have any problems right now, but water hitting your bath from a new direction could cause you a few difficulties. If you are worried about the direction of the water, buy and install a shower curtain that limits where the flow of water reaches. Do not forget to let the curtain dry properly so mould does not become an issue.
---
2. Add an Enclosure to the corner of the room

If you have enough space to add an enclosure to the corner of the room, you should think about doing just that. Just make sure that you have enough room to move around your bathroom as usual. Enclosures don't take up too much room, but if you don't have much anyway, you could be severely limiting yourself.
Think about how much room you need to stand at the basin, use the toilet, and get in and out of the bathroom. Do not forget you will also need to think about where you are going to hang your towels and store your shampoo, soap and other products. Remember you'll need to open the door to your bathroom, get to your towels, and dry off once you've showered. If you are not sure you have enough room, measure up how much room you have and work out how much space a corner shower will take up. If it is not going to work, think about the other options that are available to you.
---
3. What About a Wetroom
You may have seen them in hotels; wet rooms are a great idea and can totally transform your bathroom. Wet rooms allow you to place your shower pretty much wherever you would like it to be. They open up a lot of space and drain the water away immediately. Wet rooms may not be suitable for bathrooms that contain a toilet, so you may have to rethink this idea if yours does.
If you are ok with the thought of your toilet, basin and everything else in your bathroom getting wet when you shower, you could find having a wet room ideal. Wet rooms are easy to keep clean as they have fewer surfaces, but you will need to make sure the room is ventilated so dampness does not accumulate.
You should know that a wet room doesn't have to look clinical, it can be pretty stylish. You can choose from a wide range of tiles specifically designed for wet rooms, but they will not make you feel like you are in a hospital. This is important because it means you can get the look you love and a wet room that does the job quite nicely.
---
Buy a curved shower enclosure

Occasionally shower enclosures can be big and bulky and take up a lot of room. One way to give yourself more space is to opt for a curved quadrant shower enclosure. This type of enclosure can save you about one foot of space, which may not seem like a lot, but if you have a small bathroom, it can be a godsend. You can buy curved shower enclosures in different designs, too, so you can keep that classic or modern look you love without having to compromise.
---
Small But Beautiful
Small bathrooms can be tough to design, but with the right planning, research and a bit of creativity and ingenuity, it is possible to create a highly functional and beautiful bathroom space.