Why Duravit 2 x 3?
It makes such good use of the space with its hexagonal exterior, but ultra comfortable oval interior. Luxuriating space for one, or the intimacy of a bath a deux. Families can have bathtime revels in a larger bathtub in a way that would be impossible with an ordinary bath. Duravit 2 X 3 truly is a bath for all the seasons of life.
Duravit, the company that produces this bathtub, is, in itself a classic, founded in 1817, it has over two hundred years of experience and design, even down to the design centre in Hornberg, Germany, being designed by Philippe Stark. And Duravit has showrooms all over the world, from New York to Cairo, it uses the best design talent available, so you know that if you buy from Duravit, you are not just buying a bathroom, you are buying a history.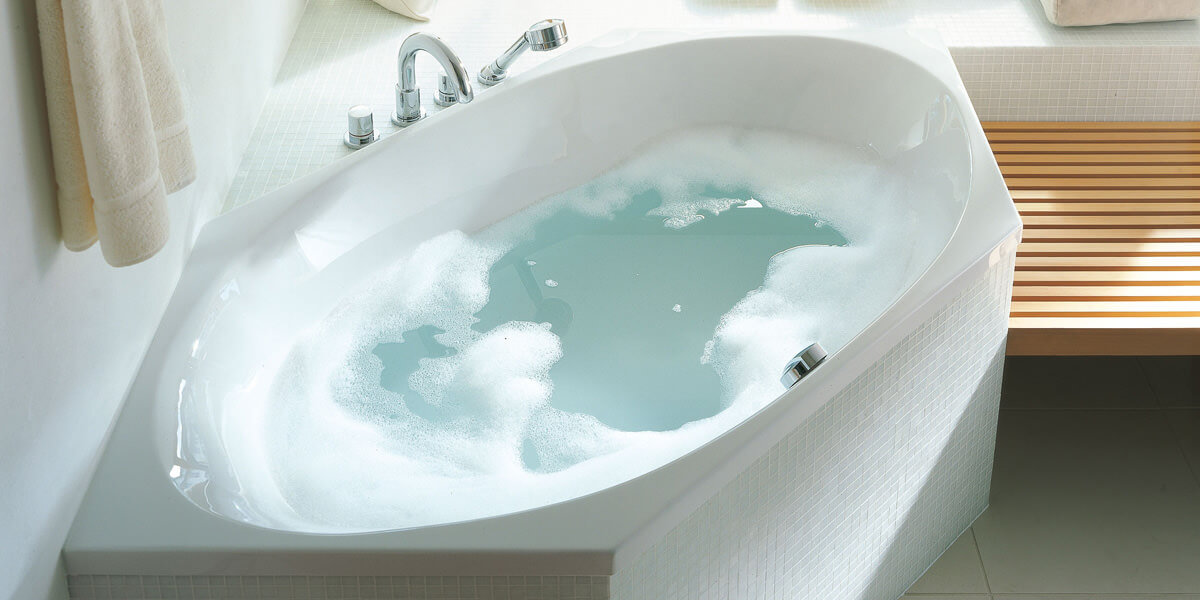 Unique Corner Bath
With such close attention to design detail, perfectly matched materials, and the utmost respect for comfort, you can see why this unique bathtub is the pinnacle of corner bathtub achievement. And as with all Duravit corner baths it is available with an integrated whirl system to literally whisk away your troubles. There are different sizes available such as, 1900 x 900 mm, or 2000 x 1000 mm, and the Duravit 2 x 3 can be provided with or without support frame.