Shower Enclosures are fully enclosed space designed to protect splashing of water in your bathroom when you're showering. Based on a square floor plan, a cubicle will have a door that is hinged to allow you enter in the showering area, as well as high glass walls to provide the best water protection. Ditching the bathtub in favour of an elegant shower cabin can give you back the space you need to transform your washroom into the centre of relaxation and calm of your home.
As fewer and fewer people have the time or desire for a daily bath, fitting a cubicle is a practical alternative to a curtained or walled division. Installing one will make cleaning your bathroom a breeze, and allow your morning soak to fully relax and soothe you. In addition to the benefit of a daily shower using far less water than a bath, the tired plastic curtain and splashes of water on floors would be gone; replaced by efficiently-sized unbreakable glass walls. Allow your bathroom to once again be the place where you rejuvenate your body and mind, as it should be in every home. Know the advantages & disadvantages of Cubicle.
This short outline of the various designs and styles will certainly be of much help in choosing the right one for each environment.
How Thick Should The Glass of a Shower Cubicle Should Be?
All enclosures and screens in the UK are made of toughened safety glass, which ensures safety in the event of any accident or mishap leading to the glass breaking. However, the thickness of this glass varies from one brand to another and within the brand itself. Commonly, the range includes 4mm, 6mm, 8mm to a maximum of 10mm. It's confusing to many buyers as they probably don't understand the real difference the thickness of the glass panel can make to the enclosure when they have one installed in their home.
Examples of Glass Patterns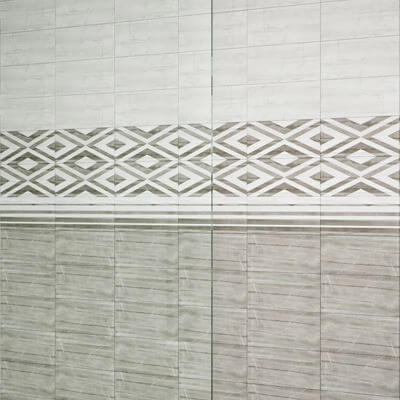 Clear Glass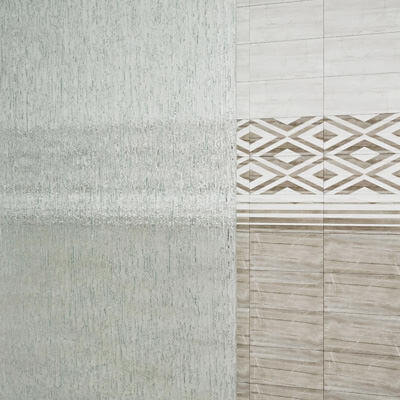 Rain Patterned Glass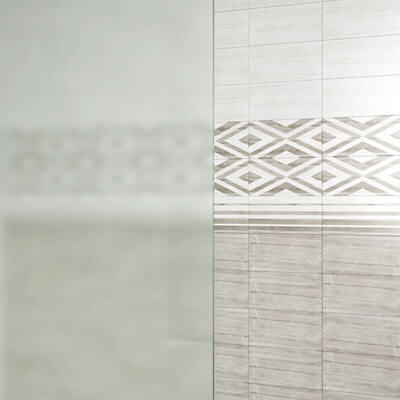 Frosted Glass




Glass for shower cubicle can be of different types depending on its chemical and physical properties. Clear glass is made with low iron content and reflects sunlight to a very small degree allowing a lot of light to pass through the glass. This type offers excellent clarity and uninterrupted views. It finds applications in windows, facades and shower enclosures.Frosted glass does not allow clear views, but obscures your vision of the inside of the bathroom. Frosted variety offers a decorative and appealing alternative to clear glass for your enclosure. Rain Glass / Patterned are popular in shower areas, they are a type of textured glass that comes with a pattern that resembles water or rain drops running down the glass surface. The rain-like pattern enhances its visual appeal while preventing clear views of the cubicle, thereby offering lots of privacy to the person using the shower cabin.

What difference does the thickness of the glass make to my shower cabin?

Why is size or thickness so important when it comes to enclosures? Just like in everything else, size does matter. At the very basic level, glass thickness determines how sturdy and strong your cubicle will be. However, if you think that the thicker the glass, the better, then think again. It may not necessarily be so. Sometimes the thickness and weight of the glass may be so much that it may decrease its life span and put an unnecessary strain on the other accompanying parts and accessories.

The rollers/pivots/hinges that hold the structure together and let it roll smoothly to open and close the cubicle should be able to stand up to the additional weight easily. Subsequently, the more 'heavy duty' these parts are, the more expensive they are. In addition, if you do the calculations, the thicker glass will also cost more than the thinner versions, as there are more of the elements packed into it.
Which thickness should I choose for the best value?
The thickness of glass depends largely on the type of enclosure you wish to build and on your budget. For instance, for a wet room or walk-in showers, 8mm toughened safety glass is the ideal choice. 8mm glass is considerably thick for this kind of application, with the frameless design structurally ideal for such high-quality glass. Besides, the additional weight lends itself beautifully to create a luxury finish in any bathroom.
In the case of shower cubicle, 6mm optimum glass thickness is recommended. Creating a solid feel, 6mm offers the necessary safety along with a high-quality look. As these doors work on rollers, this thickness is just right for a smooth to-and-fro movement that is effortless. Anything below 6mm thick and the doors look flimsy and lack the appeal of a high-quality construction that we all require in our homes.
In the UK, there are strict safety regulations and all enclosures have to be tested to British Standards, approved and Kite marked. As long as you buy from a reputed brand or authorised retailer like QS Supplies, you can be sure you are getting industry standard safety and warranties that provide peace of mind. In addition, when you buy from a reputed brand, the problem of finding complementary accessories and other parts is eliminated. QS Supplies are home to most leading brands of bathroom in all variations, delivering premium quality and an unmatched purchasing experience.
Which is the most preferred choice of glass that isn't too cheap or too expensive?
As we know, the most commonly sought after thickness is 6mm. This happy medium thickness generally provides a premium and solid shower enclosure whilst not breaking the bank. Buyers, who research their purchase, usually settle for 6mm as they find that it serves the structural purpose of the enclosure, with the quality being just right. If you are shopping on a budget and negotiating the best quality over the lowest price, 6mm is a safe bet. However, it is important that you personally get a feel of the glass thickness to assess which quality suits your needs before making your investment.
Given that the enclosure is one of the most often used items in the bathroom, it makes sense to put extra thought to select the right one. The finishing touches on your enclosure can really make a difference to the overall look of the room so choose carefully and think about quality here too. Chrome plated handles and frames might look nice today but how long will they last compared to more solid materials. Enquire about the warranty offered by the manufacturer's and what it covers so you can put your mind at ease as to the quality of the product you're investing in. You really do get what you pay for when it comes to furnishings, so think carefully about cheaper models that might not stand up to the high use that showers endure.