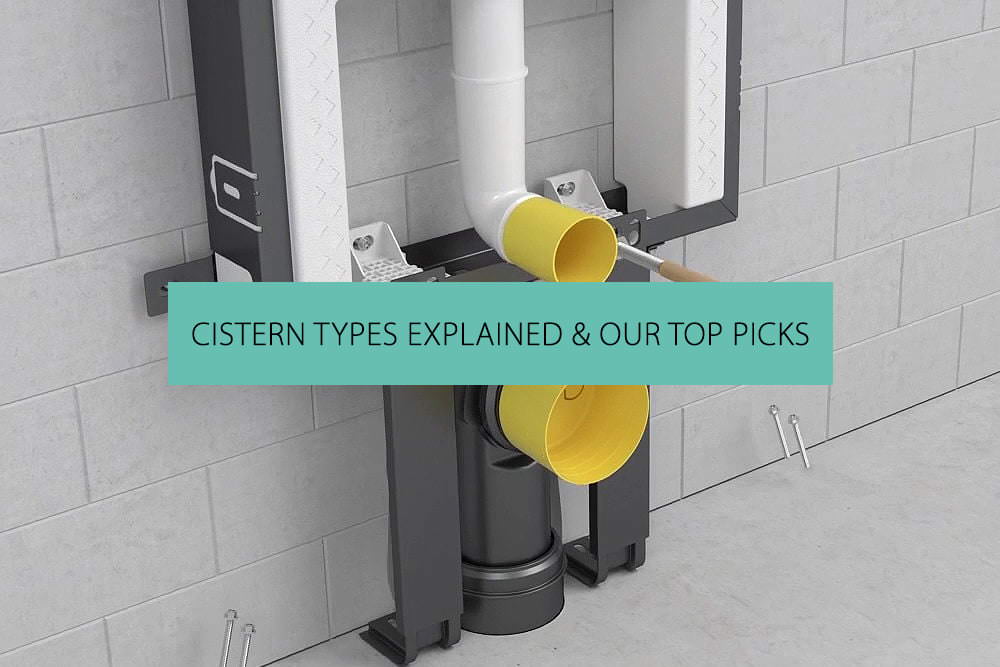 A cistern; is a receptacle built to store water. Cisterns come in a range of sizes from small to the largest with capacity to store thousands of cubic litres of water. As a cistern is required to store water, it must be made from very sturdy and waterproof materials. These come in galvanized mild steel, polypropylene or glass reinforced plastics. Insulation is also necessary and strong supports to carry the massive load. To avoid contamination of the stored liquids, these come with a cover.
In a toilet, the upper part is the cistern which is a small tank that is used to store water for flushing. In toilets, cisterns also hold the right amount of water to enable flushing of the toilet bowl. In the past or Victorian toilets, the cistern was placed high above and attached to the toilet bowl by a long pipe. It worked using a hanging chain to activate the cistern for flushing the toilet.
Modern toilets come in different types, and one of these is the close coupled, where the cistern is mounted directly on the toilet bowl without any pipes in-between. In this kind of toilet, the flush is in the form of lever or push button and is normally attached to the cistern. Cistern also comes in a concealed format, with the cistern being built into the wall behind the toilet. Cisterns that are used simultaneously with many wc's is called a flushing trough. A flushing trough is a type of cistern used to serve more than one; WC; pans in commercial applications.
Cisterns are of many types:
Bell type: Such cisterns were used traditionally but are almost out of use in modern times. Made from cast iron, these are sometimes seen in older structures such as factories and schools. To flush you need to pull the chain that is attached to a bell which then activates the flush. These bell type cisterns also made a lot of sound when flushing.
Disc Type Cistern These cisterns may be made of ceramic and used in many different structures. The cistern flush activates using a lever to displace water using siphonic action. When the lever is pushed down and released, the symphonic action gives a flush. These may be a single lever or dual lever.
Automatic Flashing Cistern: Automatic cisterns activate using sensors and mostly used in commercial settings. Especially useful in school where users may not be able to reach the lever for flushing.
Concealed Cisterns
When the cistern is hidden away from view and only the flush plate is visible, then it is called concealed. It can be hidden behind a wall, ceiling or integrated with a furniture unit. Concealed cisterns are fast gaining popularity. These are the cistern of choice from the aesthetic point of view as it gives the interior a refined look. Besides, flush plates come in a range of designs to match your décor needs. Concealed cisterns also are a smart choice in smaller bathrooms and give the illusion of space while giving you lots of free space on the floor.
Grohe Adagio Concealed Cistern White - 37762SH0
This single flush system is elegant and works effectively to flush away toilet bowl waste. The Concealed Cistern from Grohes Adagio range has become a must buy in every sense and has quickly garnered excellent ratings. It has a flawless Alpine White finish and has been realized from fine quality plastic; it has a non-interruptible flush cycle. The product has no air button but has a side inlet. Attractively priced at QS Supplies, it works well with pressure of 0.2 bar.
Lauren Universal Access Dual Flush Concealed WC Cistern
When you are looking to update your bathroom decor, look no further than the dual flush cistern from Lauren. Unlike other models, this creation comes with a concealed cable for an immaculate look and offers universal access for maintenance. It comes with a dual flush that gives it operational efficiency and great looks because of its durable chrome finish. Compatible for use with back-to-wall WC furniture unit, it will offer long-lasting use.
Armitage Shanks Concealed 2 Low-Level Lever Type Concealed Cistern
Yet another quality offering from Armitage Shanks is the Concealed Cistern that offers great value. It is a dual-lever cistern, made of high-grade plastic and supplied with internal overflow and plastic flush bend, for great operability. It is compatible for use with wall-hung and back-to-wall WC's and extremely functional. Buy this great product right here at a great discounted price.