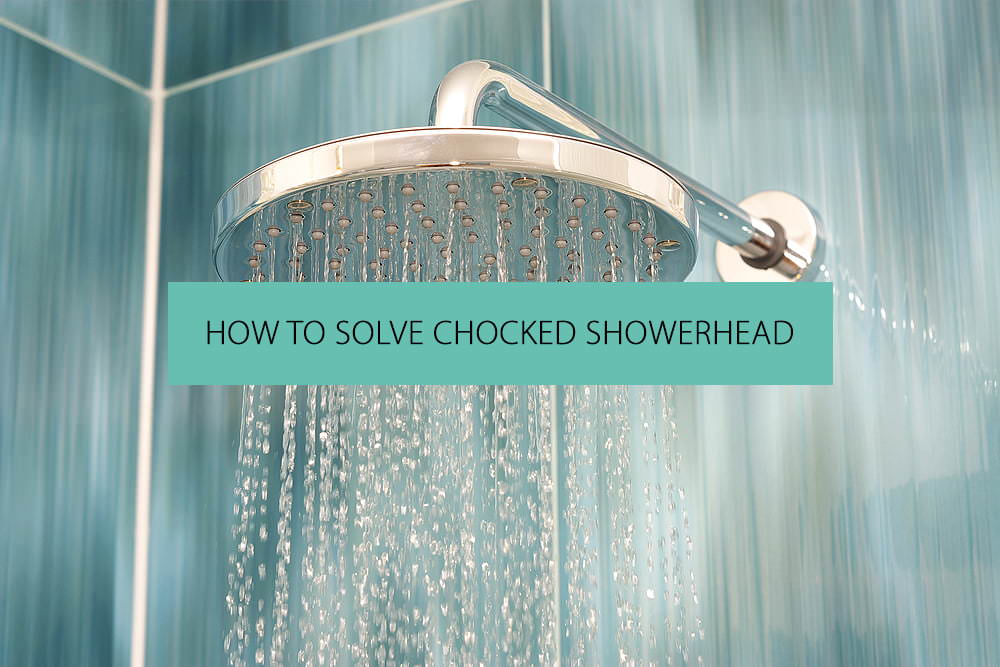 Water, no matter how well cleaned, contains minerals that can block shower openings and even prevent the showerhead from drying sufficiently, causing mould and bacteria to accumulate. This can quickly lead to a dysfunctional shower that dribbles, spurts, and generally drives you crazy.
A dysfunctional shower is as bad as a wrecked ship. The only difference is slow and sporadic movement in the case of the showerhead, which is even more frustrating and cumbersome as we commit the unwanted crime of compromising with whatever is available and procrastination sets in just like the cake of limescale, which refuses to clear and bleeds the force out of your shower.
Your unabashed compromise mode continues until the restrained stream turns into an irregular lifeless trickle and begins scoffing with every subsequent encounter raising red flags of the imminent threat forcing you to call a plumber to diagnose the problem only to find out it was the limescale. Water residue collects over short periods, and the onset exacerbates with hard water.
The same principle applies to unslotted wastes. These come without holes and should only be installed into systems that do not incorporate an overflow. The drawback is that, in this case, a faster draining of water is not possible.
---
The CLR Liquid.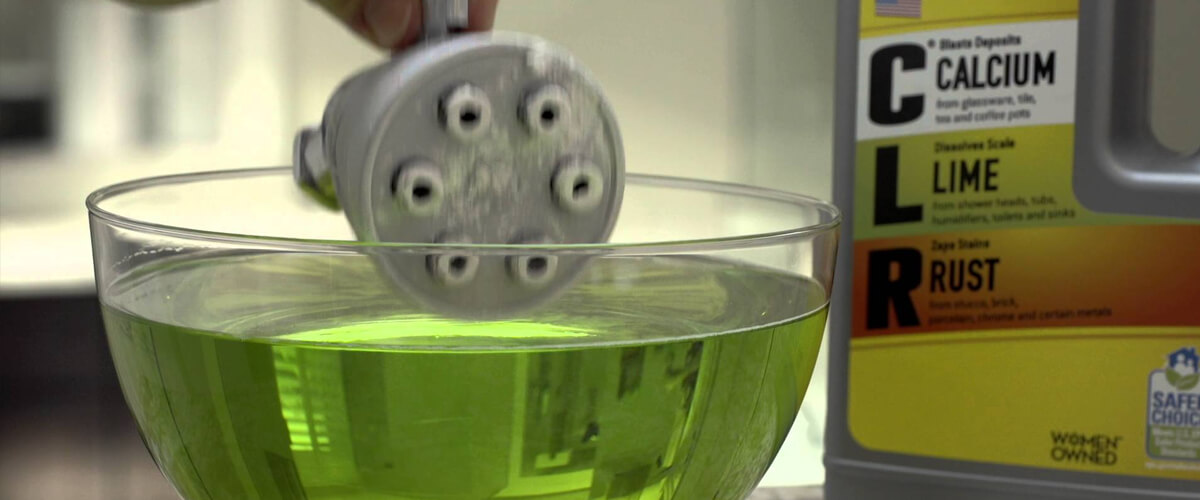 Depending on the level of adventure, one would either immediately call a plumber, which is wise for those not very handy with minor repair jobs, or get their hands dirty by disengaging the showerhead from the pipe and performing internal vivisection of the inside parts. There is also the option of using CLR liquid, a common household item used for removing lime, rust and calcium deposits, but there is a cheaper and simpler method that goes with using vinegar where you do not have to follow special instructions as with the CLR.
At the first sign of reduced water flow, it's time to clean your showerhead. How often this occurs depends on your area and the quality of water, soft or leaning to hard water. The amount of calcium and magnesium in the water also affects the build-up of deposits.
---
The Vinegar Method.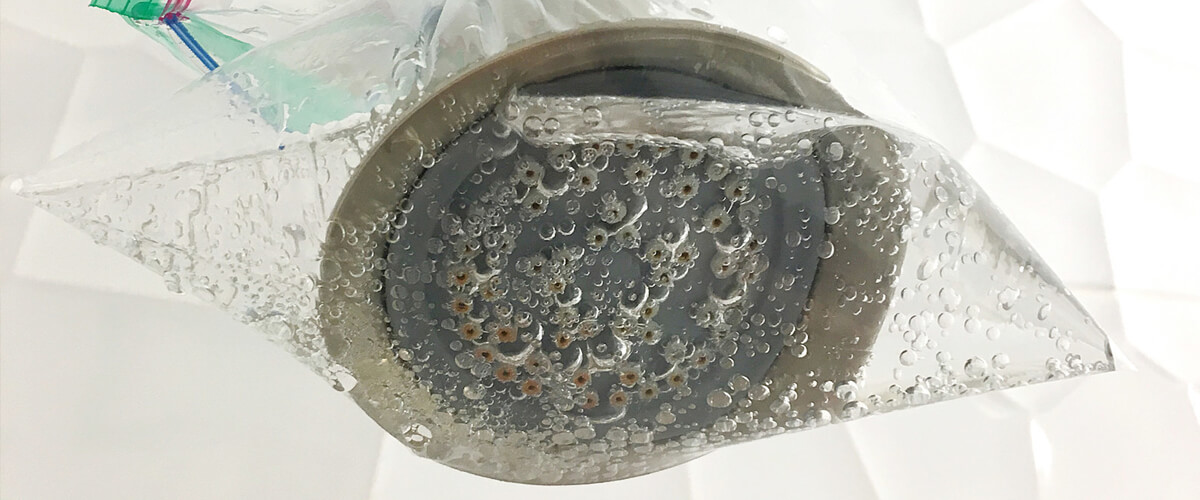 The vinegar method proposes the immersion of the showerhead in vinegar for 12 hours at least for the vinegar to dissolve the limescale deposit. The immersion is easily achieved without detaching it from its fixed position by tying a plastic bag filled with vinegar around the showerhead's neck. After 12 hours, remove the vinegar bag, turn the shower on to its maximum output, and watch the original stream force fully restored.
---
How to Buy the Right Shower Head
There are two main types of shower heads. The first is a fixed head version, which is permanently mounted on a wall or ceiling and is adjustable to a degree to direct the jets of water. The second is a handheld type; this one is attached to a flexible hose so that it can be used by hand.
The two basic types then come in a wide variety of styles that control how the water is delivered. Massage showerheads have powerful water jets that can pummel aching muscles, while rainfall versions are large and provide a wider spread of water that mimics standing in a refreshing fall of raindrops. Other styles available include LED lights, which add colour to the jets, low-flow versions are designed to use less water, and waterfall versions, which provide a refreshing cascade of water.
Even showerheads are smart these days! New home plumbing technology guarantees a luxurious and energy-efficient shower. Smart showers offer convenient options, responding to the sound of voice (or preset settings) to start or end a shower. Water temperature, flow and steam features can be set for each household member.
Showerheads of all types are available in a number of materials, from plastic to metals, with chrome, nickel, and bronze finish, and these can be matched to the decor of your bathroom. Some brand names to consider include Bristan, Grohe, andTre Mercati. Click to explore our complete range of Shower Heads.