A Guide on Selecting Baths for your Bathroom
There are different types of Baths available in the market. Installing a bath solely depends on your size, orientation of your bathroom and last but not the least choice of the home owner. Baths create a natural, sensuous atmosphere. A Bath makes your bathroom into an oasis of relaxation. There are various types of baths available in the market such as Standard Baths, Double Ended Baths, Cast Iron Baths, Whirlpool Baths, Inset Baths, Shower Baths, Steel Baths and Corner Baths. Standard Baths have got a rectangular shape and waste is at the end of the tub. Standard Baths are cheap and usually made up of acrylic material, but is also available in different materials. The other bath is double ended bath. Waste and Tap ledge comes in centre of these bathtubs making it a room for two people to bath in. Double ended baths also comes in different materials and sizes. Both these baths can create a focal point in your bathroom.
Types of Baths Available:
Roll Top / Free Standing
The other type of bath is roll top bath. Roll Top Bath usually comes with feet. Most of us must have seen in a movie, beautiful women taking a bath in roll top bath. Roll Top Baths are ideal for large bathrooms. Roll Top tubs can be placed in the centre of bathroom and gives a dramatic look and feel. Most Home owners install Floor Standing Bath Filler tap with roll top bathtubs to give a Victorian period look and feel. Inset Bathtubs can be recessed between walls. Inset Baths is also known as three wall alcove bath. Only the ledge of these baths got decorative style and the whole bathtub can be concealed. Recessed Baths is gaining more and more popularity in United Kingdom. But these types of bathtubs are usually preferred for large bathrooms. These baths comes with built in nailing flanges and integral bath aprons, which makes them easier to install between three wall alcoves.
Steel Bathtubs
Steel Bathtubs are quite heavy, strong and durable. Steel Baths are so heavy that it can't be lifted with a single person. It requires 2 to three person to lift up a steel bath. Steel Bathtubs comes in different enamels. Porcelain enamel is a material made by fusing powdered to a substrate by firing, in the middle of 7500 to 8500 Celsius. Then the powder melts and flows and then hardens and smooth's durable vitreous coating on metal. Benefits of Steel Enamel is, that they have got greatest stability, unlimited hygiene, radiating brilliance, highest resistance to breakages and scratches and guaranteed longevity. Steel Bathtubs comes in various shapes and sizes. There are two major companies that manufacture these types of baths, Kaldewei and Bette.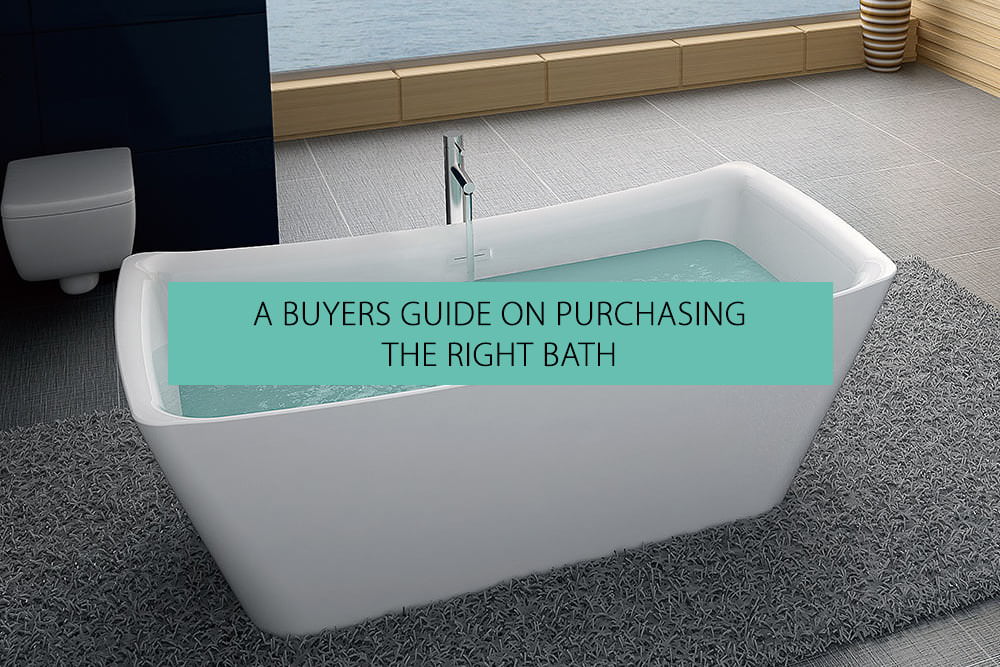 Shower Bathtubs
Shower Bathtubs usually comes in P or L Shape. And with shower baths you can install shower screen. Home owners who have to rush to work can't actually dip in bathtub and take bath every day. The advantage of these types of bathtubs is that a person can stand and have shower in these baths and can also enjoy pleasure of bathing on weekends. Shower Screen usually comes in handy at the time of showering. It doesn't allow water to splash, and you can have bathroom floor dry even after taking a shower.
Corner Bathtubs
Corner Bathtubs are in fad these days. More and more home owners in UK and Europe are opting out for a corner bath. For Compact Bathrooms corner bath is just the right choice. It doesn't occupy that much of space and is space saver solution for bathrooms. Corner Tubs comes in two variations, a simple triangular tub and an offset corner bathtub. Home owners often make mistake in selecting the correct hand bath tubs. Usually they come in right or left hand option. Depending on your bathroom orientation it's very important to select the correct hand bath for your bathroom. Available in different types of materials it can be focal point in your bathroom.
Whirlpool baths

Whirlpool baths was once only found in high-quality hotel luxury suites, as they were very expensive. But now they are much more reasonably priced so that it suits everyone's budget. They've swiftly increased in fame because of their relaxing properties and hydrotherapy health benefits, which are well known for comforting away aches and pains. Whirlpool baths can range in size from large freestanding hot tubs which hold several people, to compact corner baths, which even the smallest bathrooms, can accommodate - so anybody can install one. Whirlpool Bath nowadays comes in different jet options. Home owners can have 11 to 24 whirlpool jets, air jets or even with a combination of air and whirlpool jet. Kinetic Lights can be installed with whirlpool tub that sets a beautiful mood in a bathroom.
QS Supplies have in the offing a vast range of baths that come in diverse sizes, colours and shapes. We have apt options that would match your bathroom with attractive designs. We have several types of baths that are protected from cracking, chipping and flexing, with fibreglass that are toughened. Also, being offered by QS Supplies is the baths made of advanced composite material, which have the sparkles and shine due to the glossy finish; they have an added advantage of easy-to-clean. These baths are also one of the favourites because they come with quality and many such valuable features yet priced economically, thus, replacing acrylic baths as a perfect alternative. In order to simplify the location of faucet, the corner and drop-in baths are designed with essential ledges that are integral. We offer baths at cheap and affordable rates. And we welcome you to our UK Baths Shop
Futuristic baths

Bathtub usually present to you the centre piece in the scheme of things inside a bathroom. An ideal bath should have the right proportions, build and design to offer the best solution for an unwinding and relaxing soak. Apart from style, a tub's utility is also an equally attractive factor. When you are building a new home or remodeling your old one, most significant accessory that can bring about a substantial transformation and impress all is offcourse--the Tub.
With the aim to offer unique and out-of-the-box features, and gain the competitive advantage, brands are hiring the best designers to come up with smart ideas and trendy, never-seen before designs. Some of these have been introduced lately and have already won the hearts of millions and garnered tremendous popularity. These technically advanced models of the future are made for modern homes to joyously grace their bathrooms, taking inspiration from a variety of sources.
Marvelously designed Bathtubs come in a plethora of futuristic variations, some being suspended in air, some made of transparent glass and some wonderfully utilitarian, offering storage space within its exteriors for everyday bath accessories. Redefining luxury, these superb products will enhance the comfort quotient while being visually stunning at the same time.
10 Stylish Ideas For Baths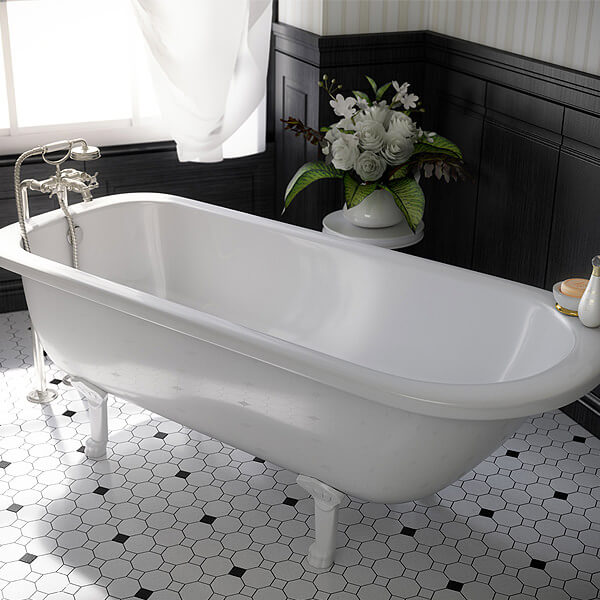 Freestanding Bath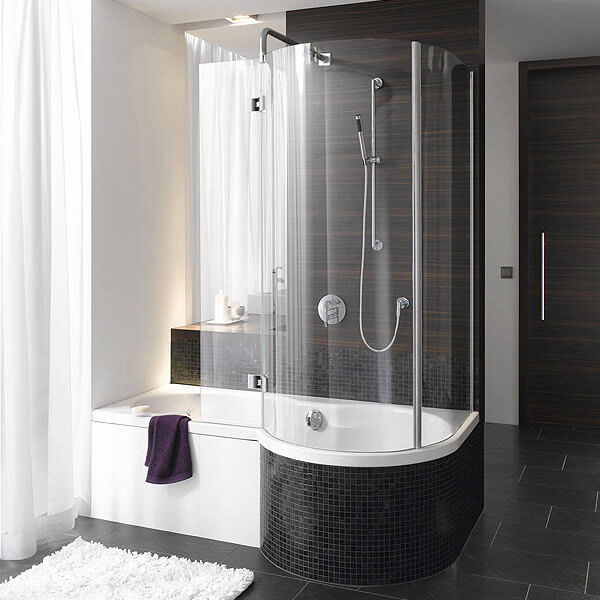 Shower Bath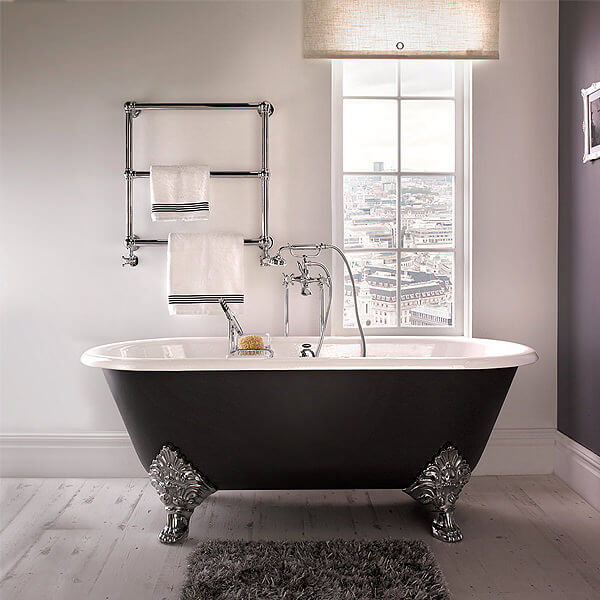 Cast Iron Bath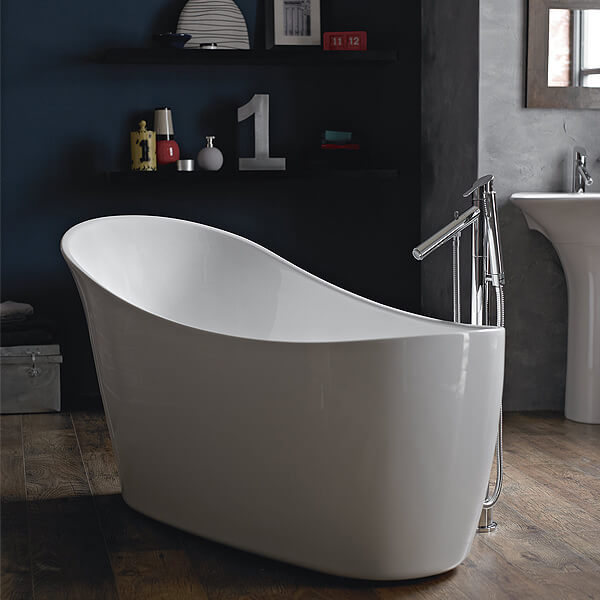 Freestanding Slipper Bath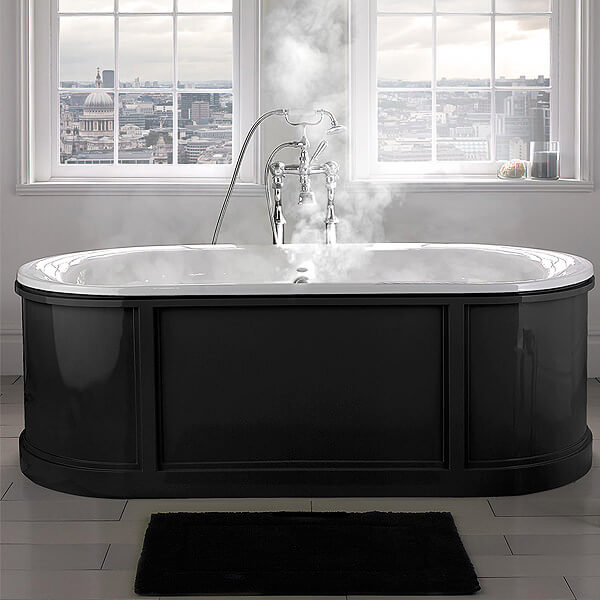 Free-standing bathtub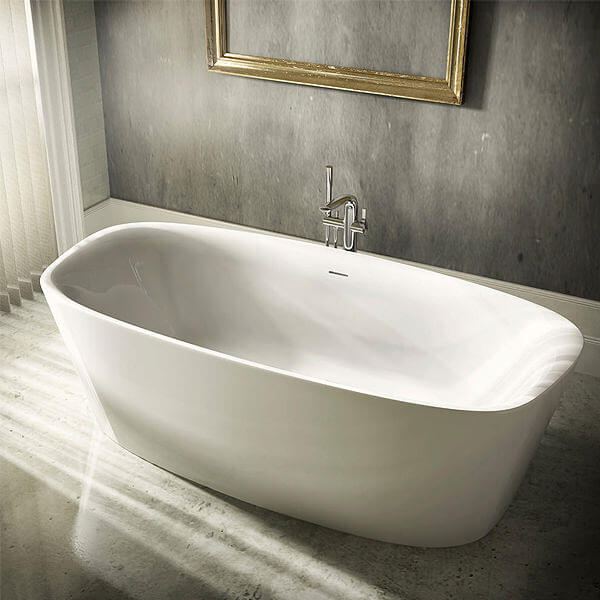 Freestanding Double-Ended Bath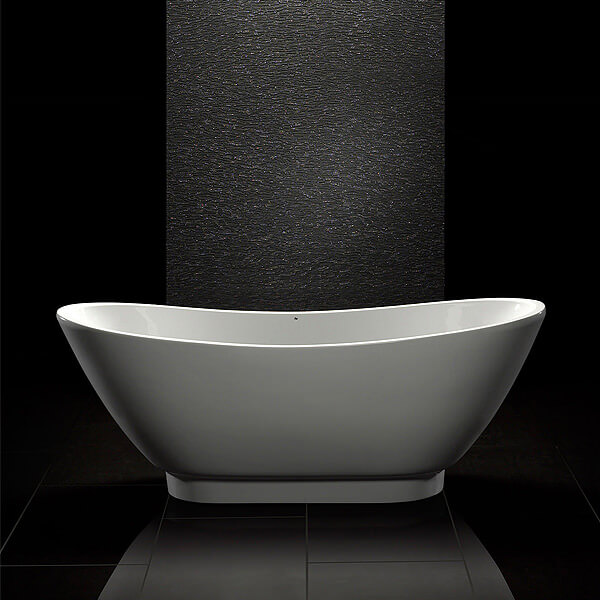 Luxury Freestanding Bath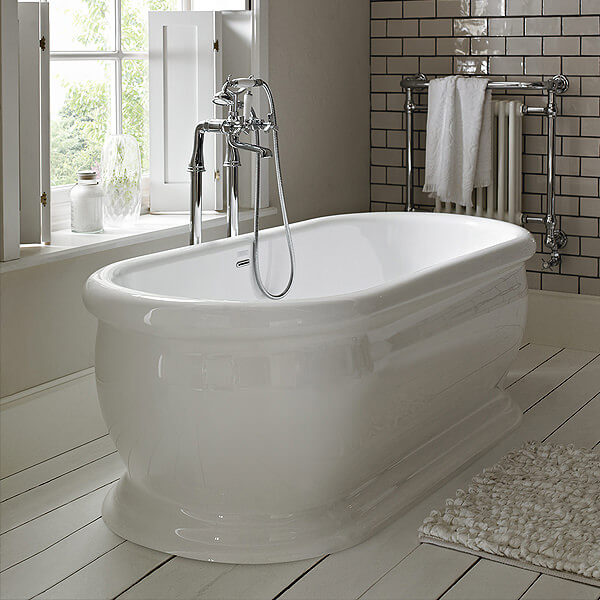 Freestanding Acrylic Double Ended Roll Top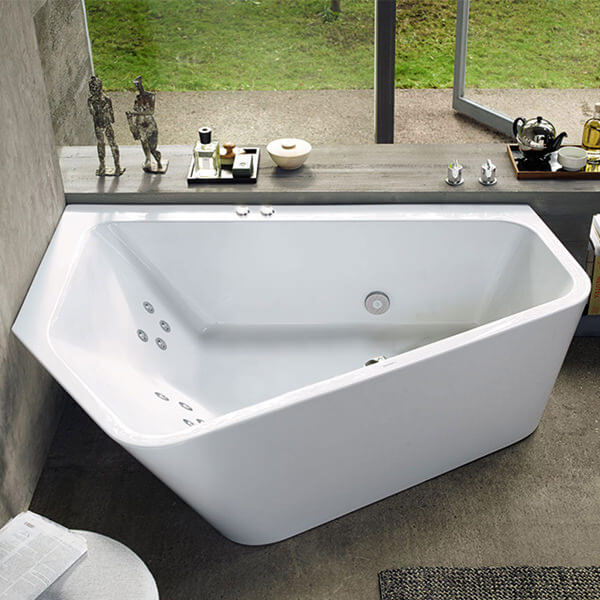 Corner Left Bath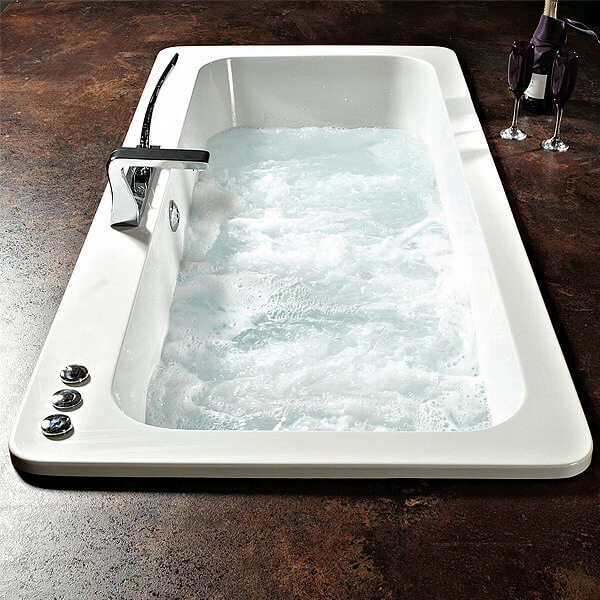 Inset Bath