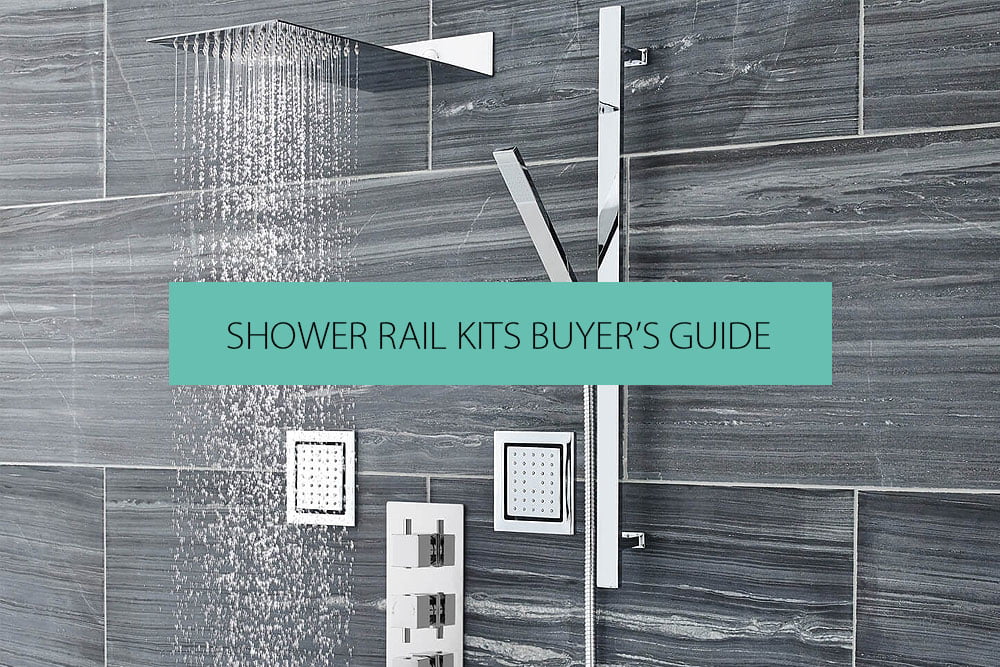 Traditionally fixed shower heads are common in bathrooms all around the UK, but they have their limits. In a single-person household (or one where every family member happens to be the same height), you might never notice their shortcomings. If you have taller and shorter people sharing one shower, however, things become a little more complicated. Anyone who has tried to hunch themselves under a too-short shower or suffered under the sad water pressure of a shower that seems miles above them will understand the benefits of a slide rail kit.
---
What's your budget?
These kits are available for a wide range of prices, from simple rails all the way to luxury designer packages which include premium shower heads. This basic but beautiful slide rail kit from Nuie costs less than £40 but contains all features you need for a fully functioning, comfortable shower.
On the other end of the scale, the deluxe slide rail kit from Vado pulls out all the stops to deliver a premium shower experience, with a gorgeous rainfall shower, a hand shower, and the type of superior detailing you'd expect from a high-end kit.
---
What type of looks do you prefer?
Slide rail kits come in all shapes, sizes, and styles, and with hundreds of beautiful options on the market, you can track down a kit which perfectly fits your aesthetic. From sleek and contemporary to traditional vintage styling, your ideal rail is out there.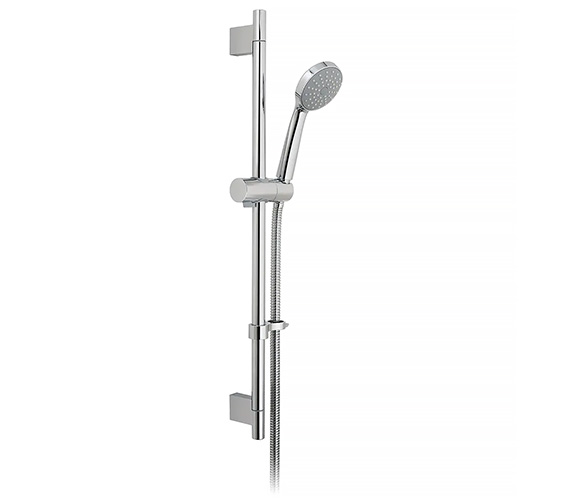 Minimalism and a modern attitude set this striking slide rail kit from Vado apart from the crowd. A geometrical approach to the showerhead and uncompromising clean lines make this a perfect choice for any contemporary shower design.
---
Making the right choice
When choosing your shower rail, it's important to consider aesthetics and functionality. Having a slide rail kit is, after all, a tool to make showering easier, so basing your choice on looks alone could negate all the benefits you expect to enjoy.
There are hundreds of shower rail kits on the market, so you can be sure that there is a product that meets your needs. Some models have rounded showerheads, while others are more angular - there is something for everyone.
The popularity of rain showerheads has grown over the past few years, and fortunately, the number of compatible slide rail kits has also risen to meet the demand. The Grohe Rainshower Solo 150 Chrome Shower Rail Set - 2 Sprays is a great example of a feature that combines practicality, style and comfort.
---
What's involved, and what's included?
Some shower rail kits can be mounted in your shower enclosure without drilling, and some installations require a bit more time and skill. Ask your supplier about what's involved for your chosen kit. You should also pay close attention to what is included with the shower rail kit you purchase. This will keep you from going over budget and prevent annoying installation delays when you discover that you're missing crucial components such as screws. If there's a particular showerhead you've set your sights on, you might decide to purchase a separate rail on its own: be sure they are fully compatible. If you want an all-in-one solution, there are plenty of inclusive shower rail kits on the market, where the rail, bracket, and shower head all come packaged together for your convenience.
With a properly installed slide rail kit, you can easily adjust the height of your showerhead to the perfect level. It's an easy and affordable way to improve the comfort and functionality of your shower. For the most part, these kits are easy to install, ideal for an enthusiastic do-it-yourselfer.