How to place an order with us?
Welcome to QS Supplies. We offer simple and easy ways to order products online from our website. Our website, QSSupplies.co.uk, has been built with consumer convenience as a top priority. We have on display a wide range of products from several different brands. Our website is easy to navigate and here is the simple flow how you can order products from our website.
Browsing our website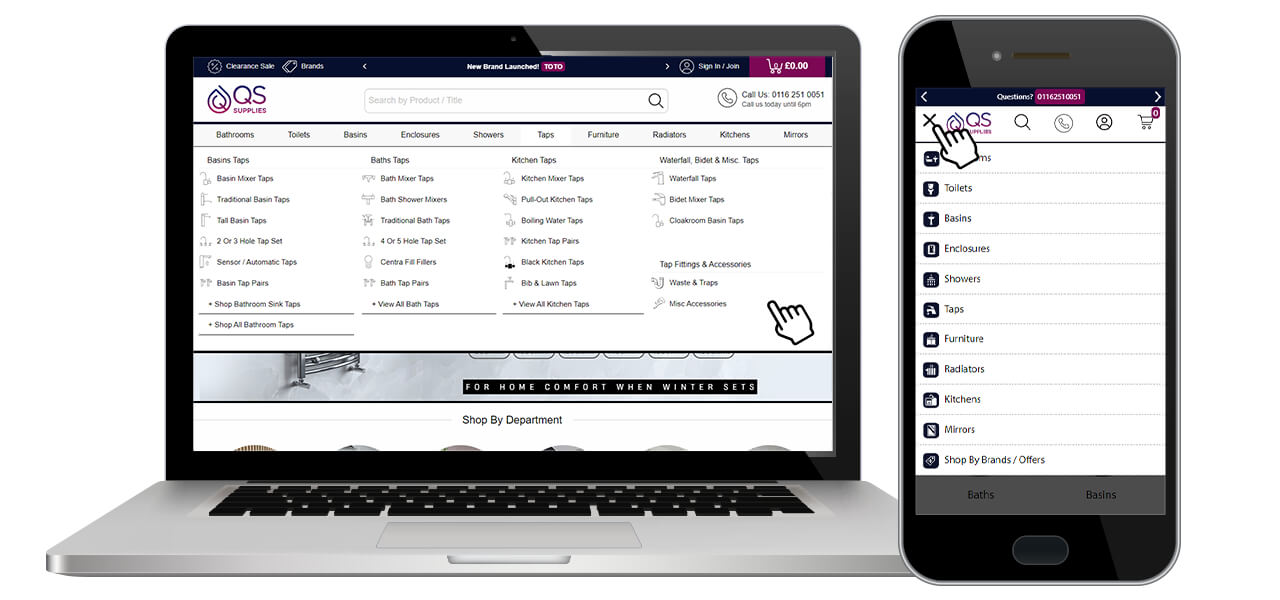 We have made navigating our website more accessible by dividing our products into various categories and sub-categories.
Making use of the search bar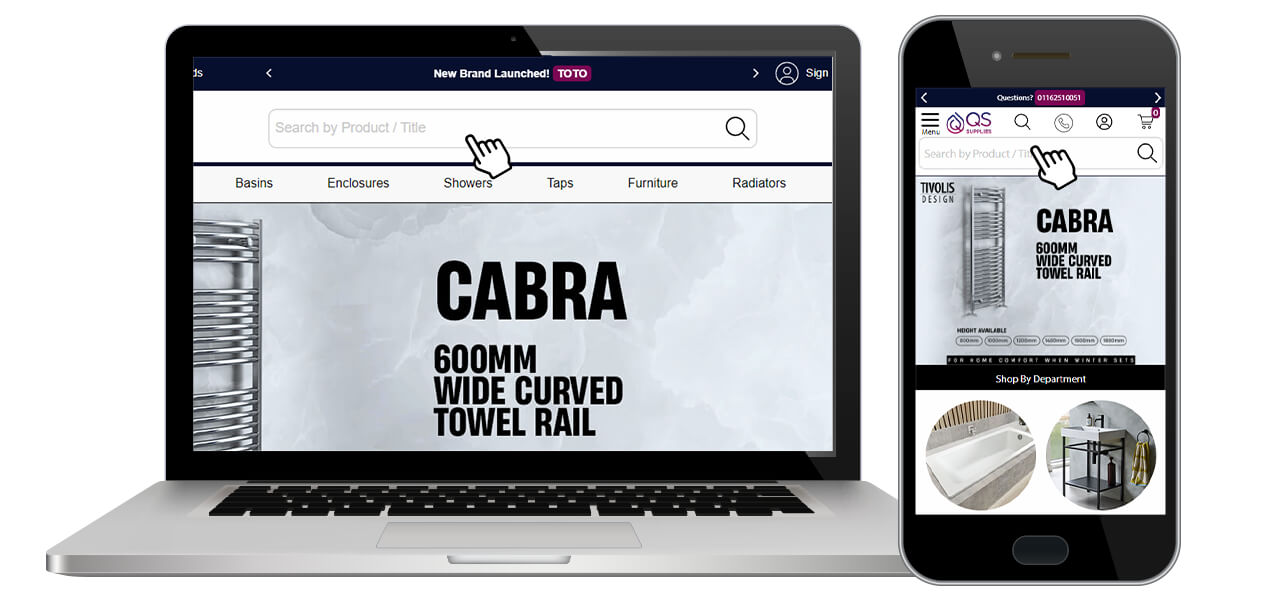 Our search bar is a handy which you can use in case you know the product code or name of the item you are looking for. The search tool also suggests products with it's auto complete feature. The search on website finds and display the closest products or range of products that match your requirements.
Shop By Brand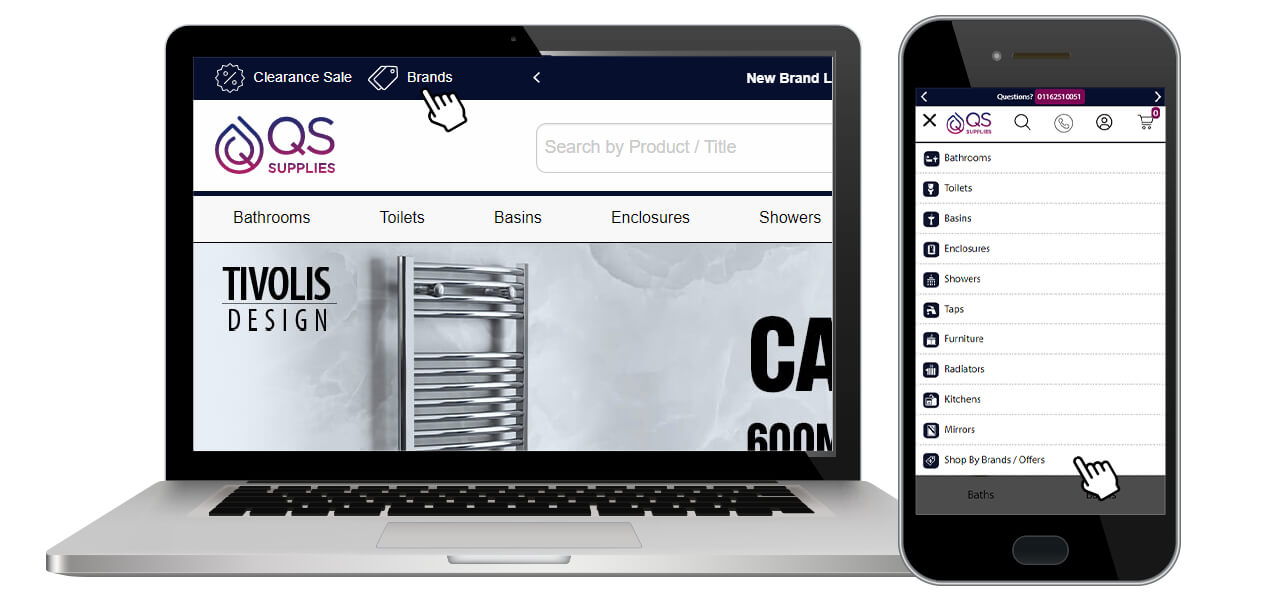 You can also click on 'Brands' in the top-left corner of your screen to shop only from your favourite brands. For your ease, we have listed all the renowned brands under shop by brand category. You can select the brand and their respective category and select the desired product for your bathroom.
Selecting the item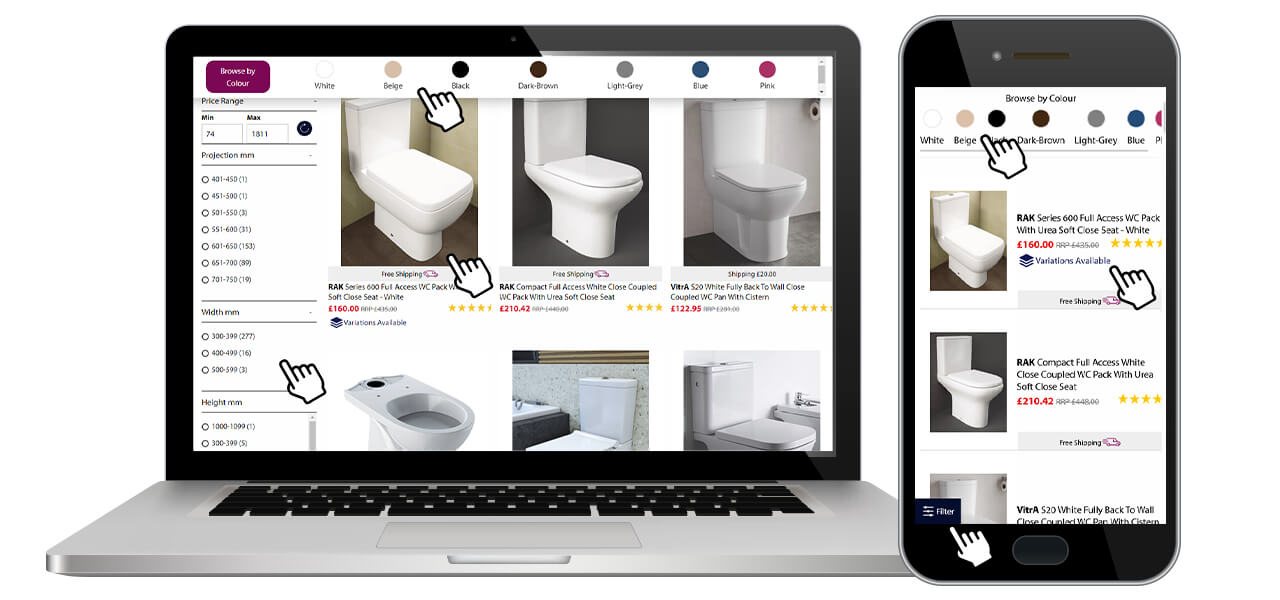 To simplify things, we have categorised our products among various parameters to suit your shopping needs. You can apply a filter for price range, dimensions, style, duration of guarantee or warranty, as well as the style of the product. You can even sort the items by new arrivals, highest discounted and star ratings our customers provide. Adding to your convenience, we have presented prominent features and variations of the product so that you can view the product's unique attributes on the listing page itself.
Add Product To Cart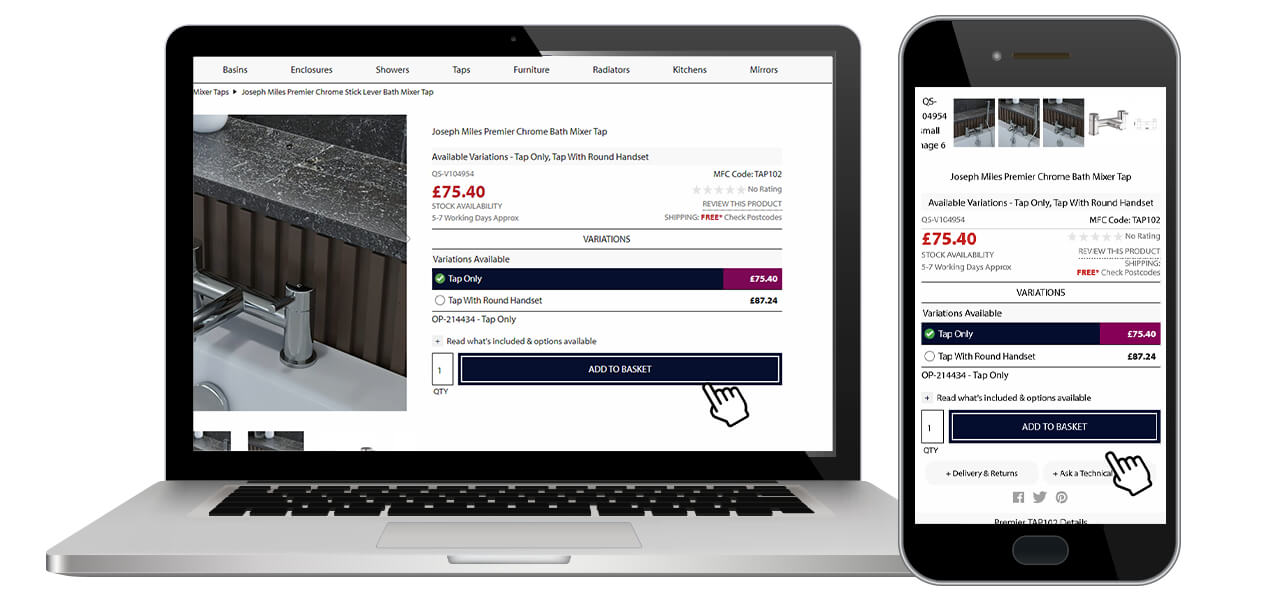 You can add items into cart and select required options.
Your Shopping Cart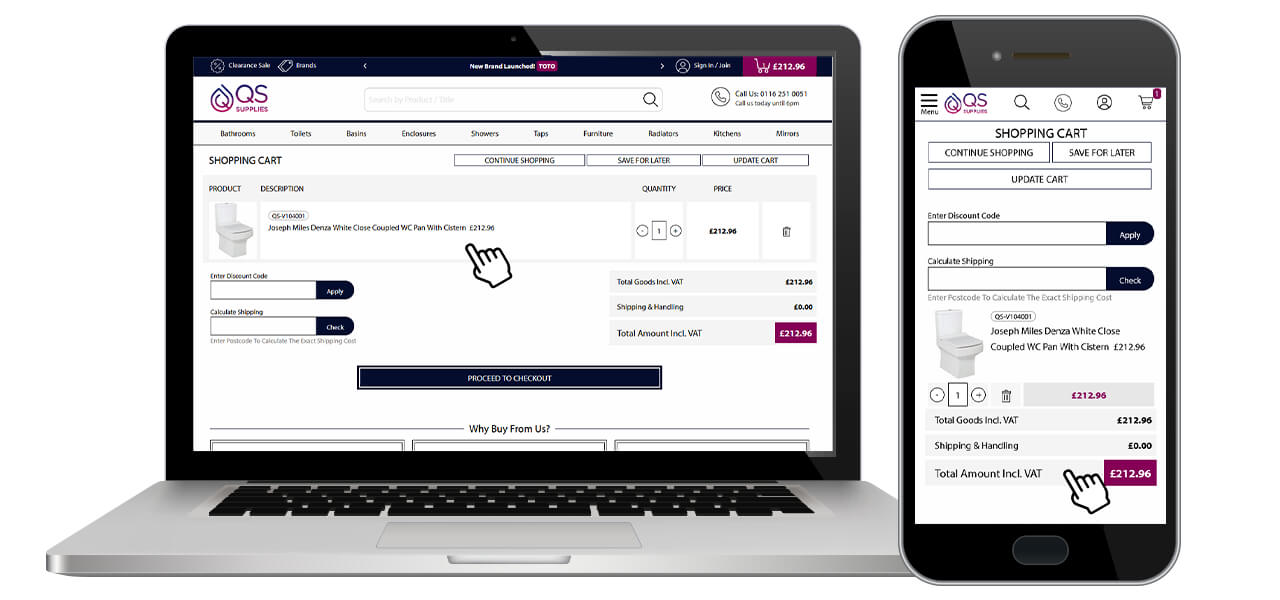 The shopping cart contains all the products you would like to order and the total amount it would cost to purchase those products. Through this page, you can increase the quantity or remove any items you do not wish to order. You can also enter discount codes to increase your savings or calculate your shipping cost when you enter your postcode.
Checkout Process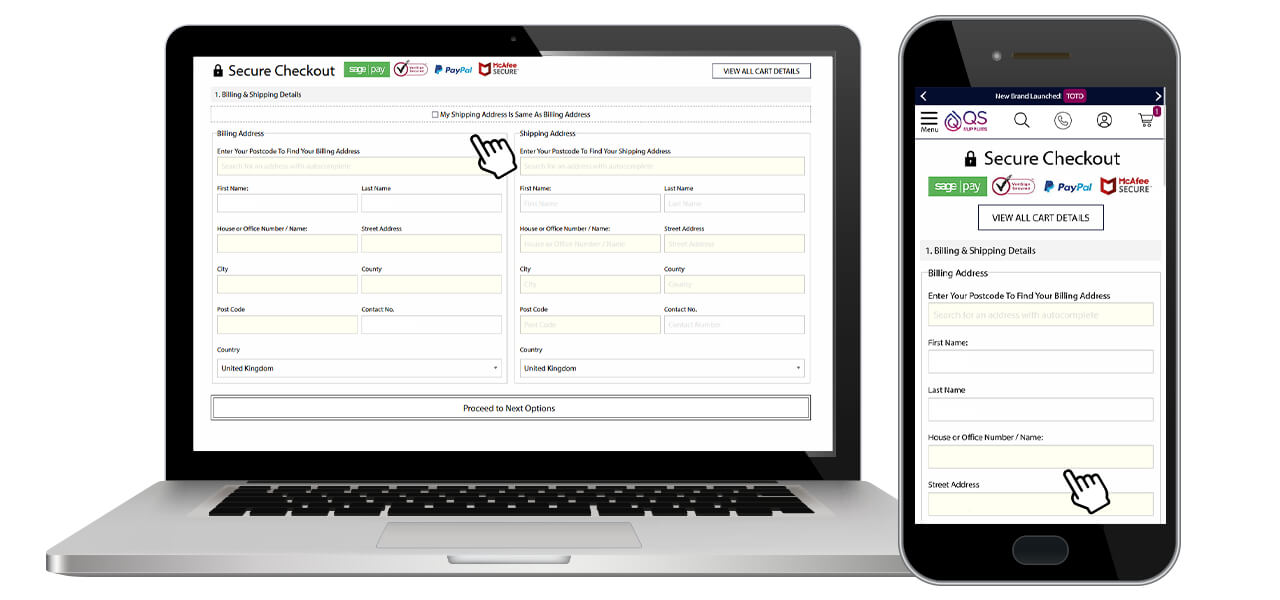 Once you have selected the items you wish to order, click 'Proceed to Checkout' to finalise your purchase. Note: You must register your account on our website to proceed. In the next stage, you must fill out your billing and the shipping address. If billing and shipping addresses are the same, you can click on the checkbox 'My Shipping Address Is Same As Billing Address' or provide a different shipping address. Once the shipping method and delivery preference are selected, you can proceed to the next step and select the payment gateway.
Making Payment for your Purchase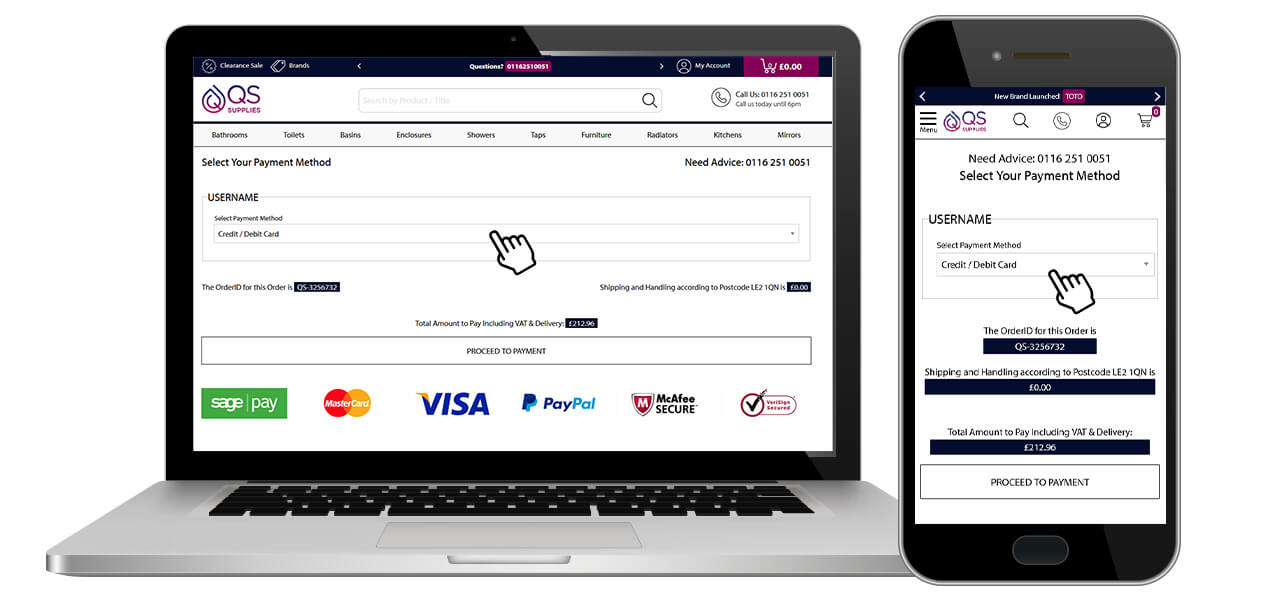 You can make the payment against your purchase by using a credit/debit card or Paypal. Selecting either of these options will redirect you to the payment aggregator site. This transaction is processed by SagePay/Opayo or Paypal, depending on your chosen option. We don't save or process your financial information; it is all processed by Payment Aggregators. Once your payment is successful, a confirmation copy will be sent to your registered email address with all the order details.
Call To Order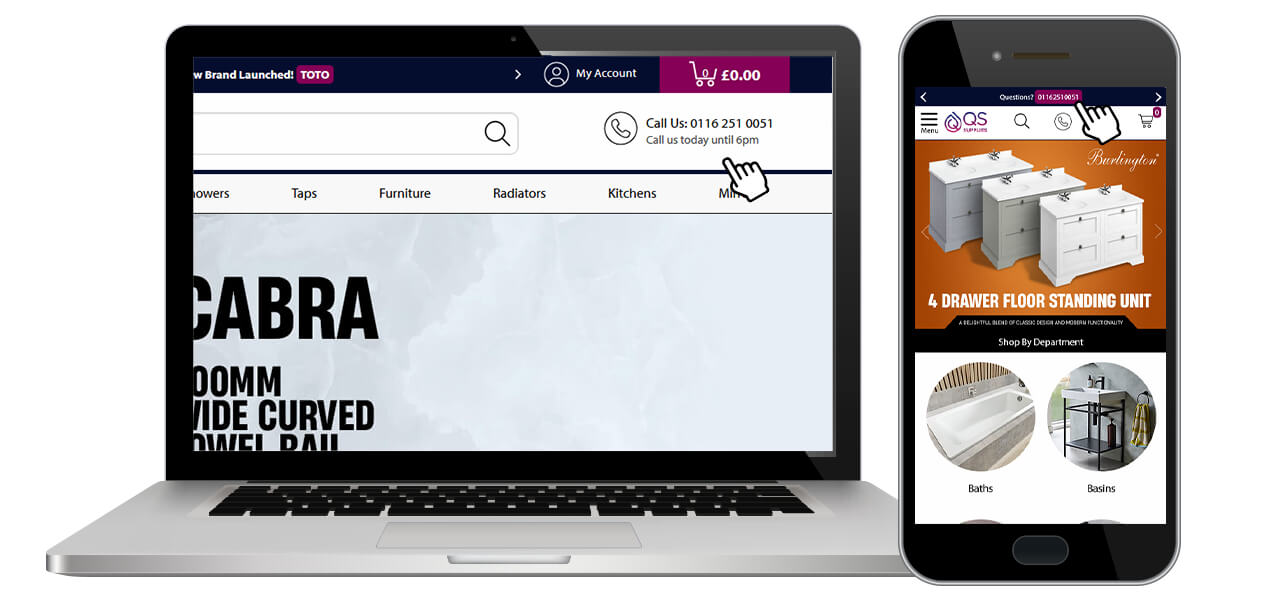 Alternatively you can give us a call at 0116 251 0051 and select the items you require and our sales representative would help you through checkout procedure, or he/she can assist the payment over the phone. We don't save or process your financial information; it is all processed by Payment Aggregators such as Paypal and SagePay/Opayo.
Reaching out to our support team

If at any stage you are facing any difficulty, feel free to place a call on 0116 251 0051. Our representatives are always prepared to help you through the checkout procedure. They can assist you with the payment for your purchased product over the phone, ensuring a smooth experience.